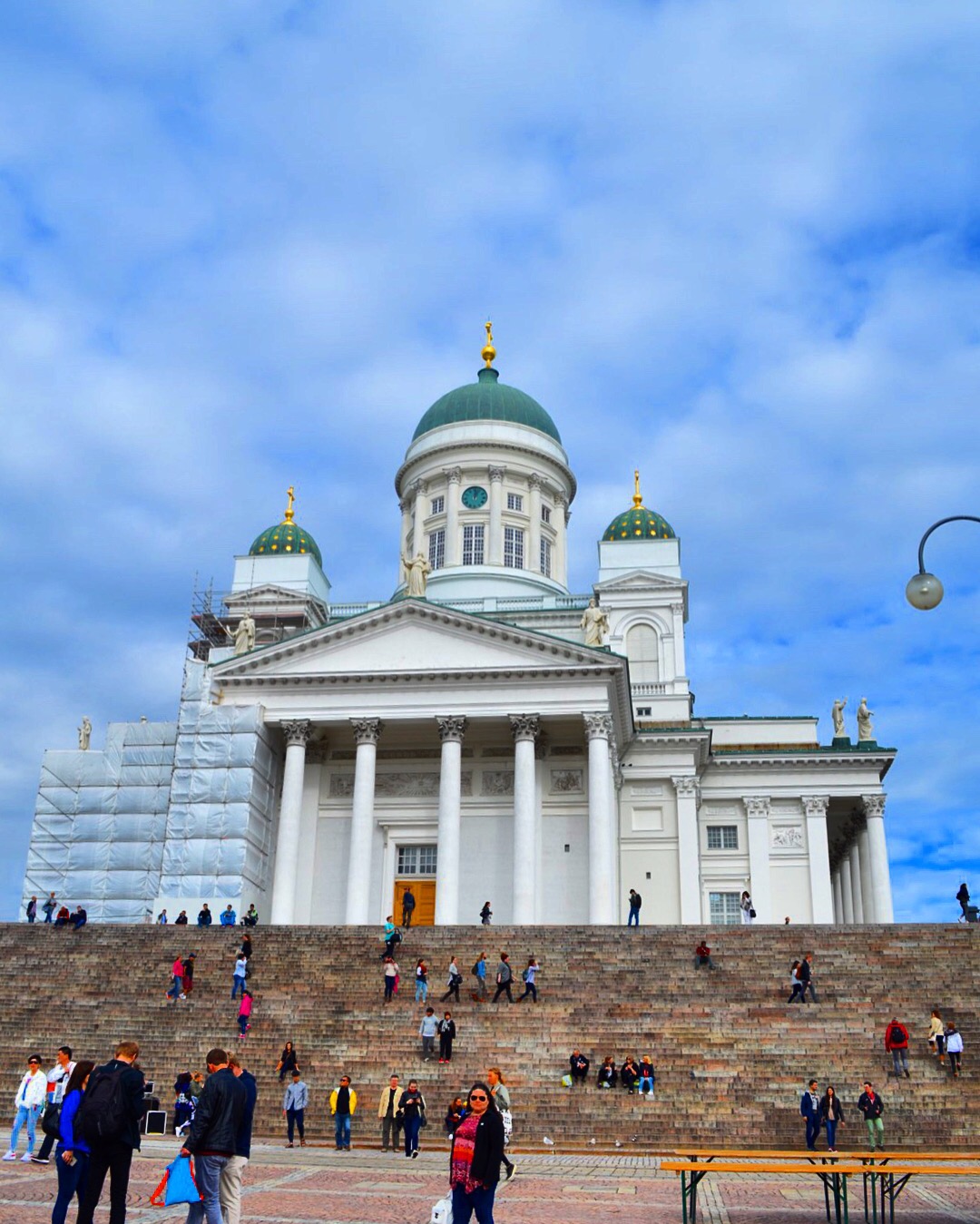 Helsinki Cathedral in the central parts of the city.
Spent another weekend in Finland recently. The reason for the short trip was that my two aunts turned 60 and 50 years old, and thus they held a 110 year birthday party in the Finnish woods. Since the party venue lacked running water and electricity, we thought that we should start the trip the opposite way, staying at boutique hotel Klaus K in central Helsinki and have dinner at one michelin-starred Ravintola Olo.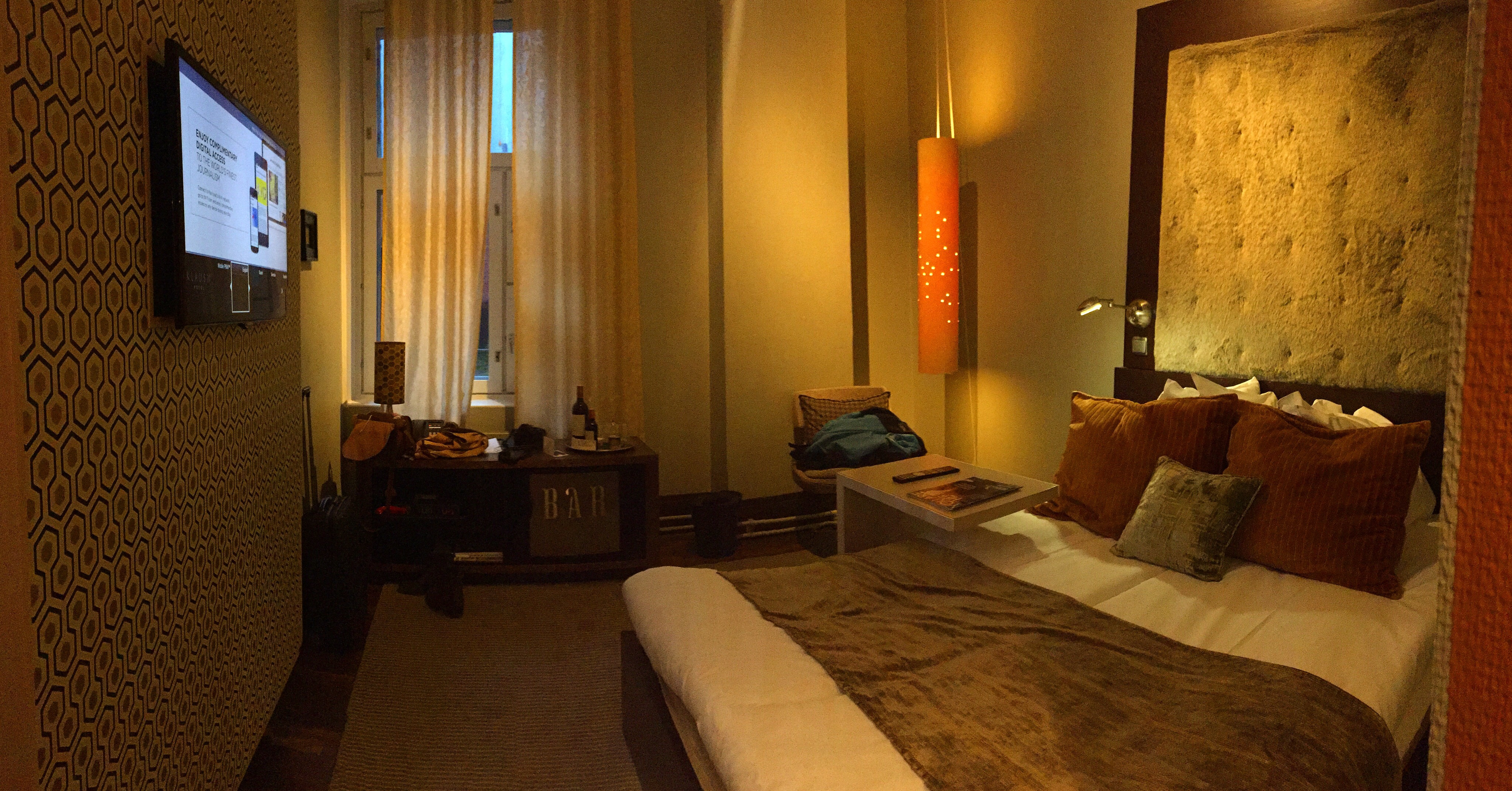 Cosy but viewless room at Klaus K.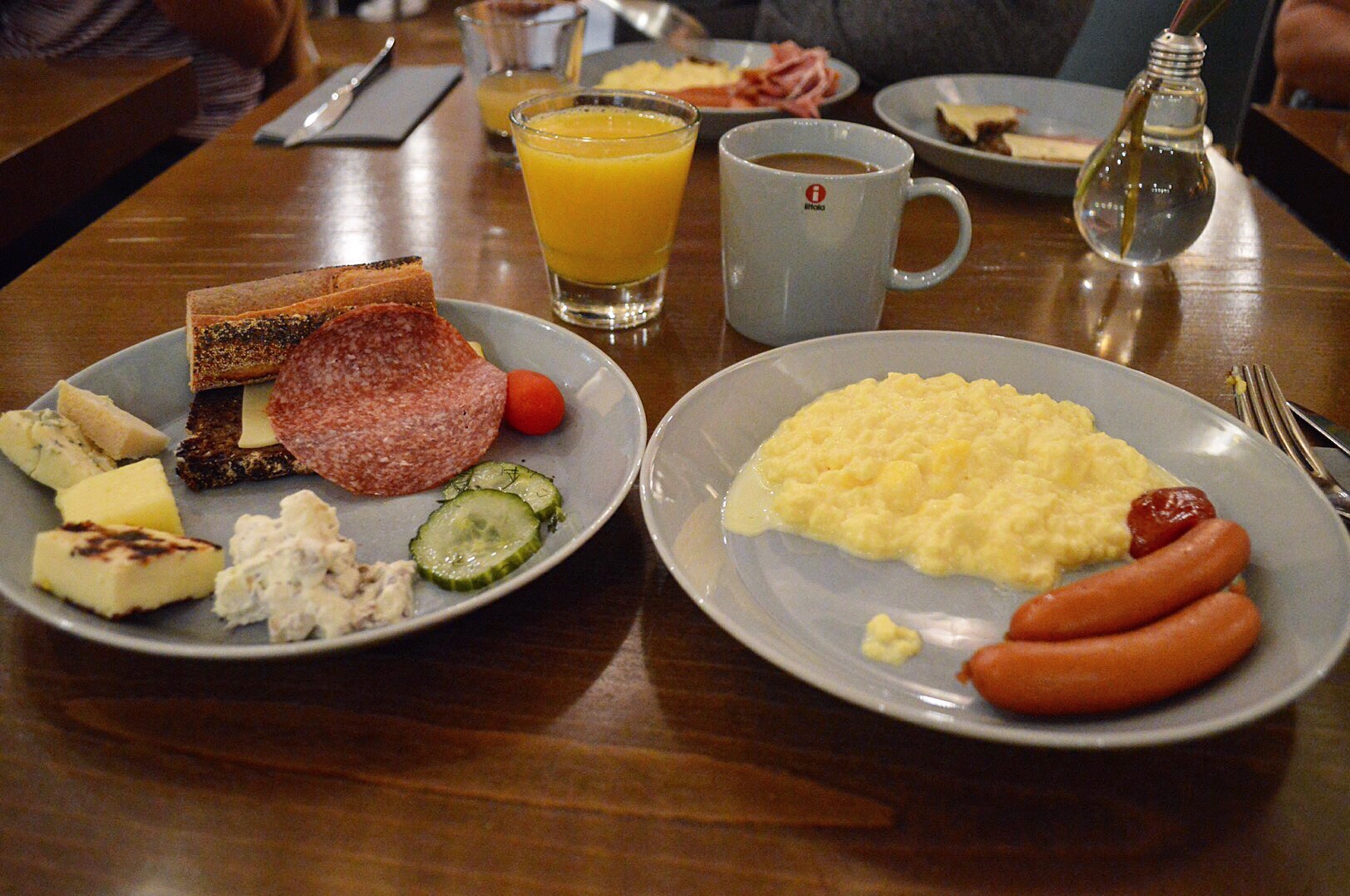 Above average breakfast buffet at Klaus K. Not a huge amount of food, although decent, but quality was high and I don't think I've ever eaten as much at a breakfast buffet before.

Time for dinner at Ravintola Olo. A very cool feature of the dinner was that our bread was already waiting for us, unbaked, raising at the table. Later on they took the raising bread to the kitchen, then returned it baked together with "country style" butter, garlic soup and a delicious Finnish craft beer. The entire dinner felt very Finnish, in a fancy restaurant sort of way. Olo was probably one of my favourite meals ever. And at just €69, the small tasting menu – the shorter way – was very worthwile. Three glasses of wine (and a glass of beer) was only €39 more. Great value for the high quality, service and ambiance.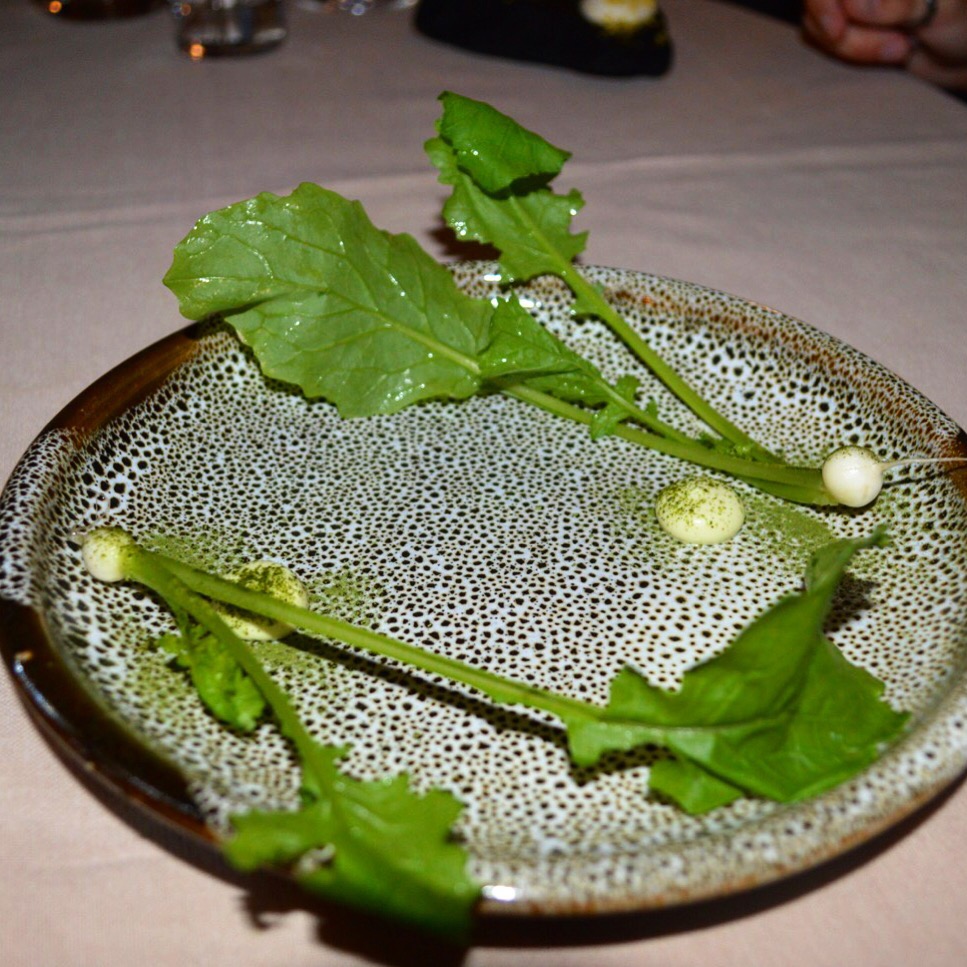 First up was "finger food": baby turnips with black currant leaf emulsion.

Second was semolina porridge with trumpet mushroom, quinoa and smoked reindeer heart. A very innovative dish that was so good. Great textures with silky smooth "porridge" and crunchy quinoa making a great contrast. Also very deep rich flavours from the broth, mushrooms and reindeer heart.

Pikeperch with Finnish cucumber, scales, roe and dill sauce. Again, very Finnish in a refined fine-dining way.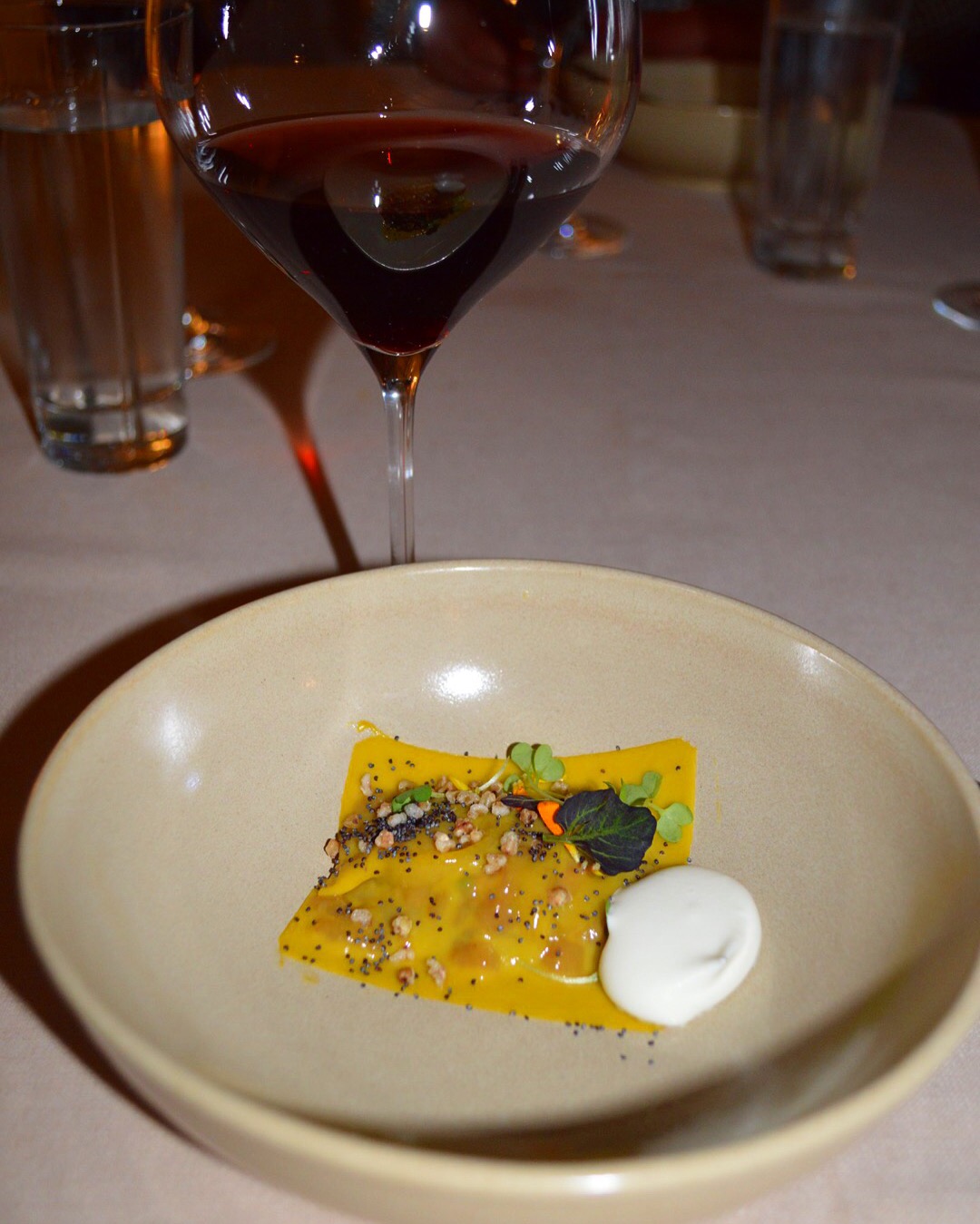 Hand-cut beef tartare under an egg yolk with sour cream, poppy seeds and custard seeds. The thing that looks like a ravioli is actually the egg yolk forming a thin crust around the delicious beef tartare.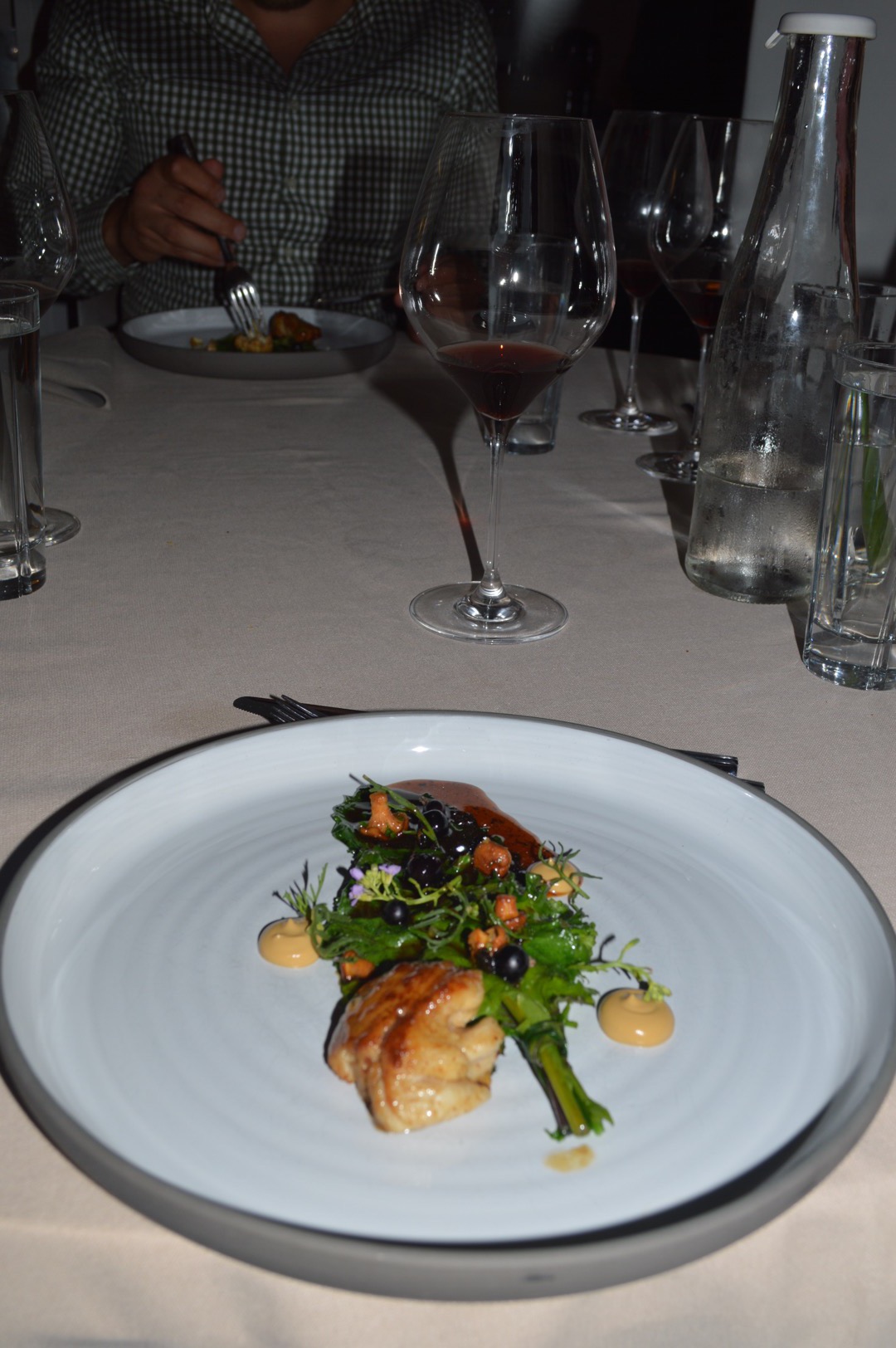 Veal sweetbreads with chanterelle puré, fried chanterelles, fried kale, black currants and jus. Again, delicious flavours, although I could've passed on the black currants, though I understood their purpose in the dish.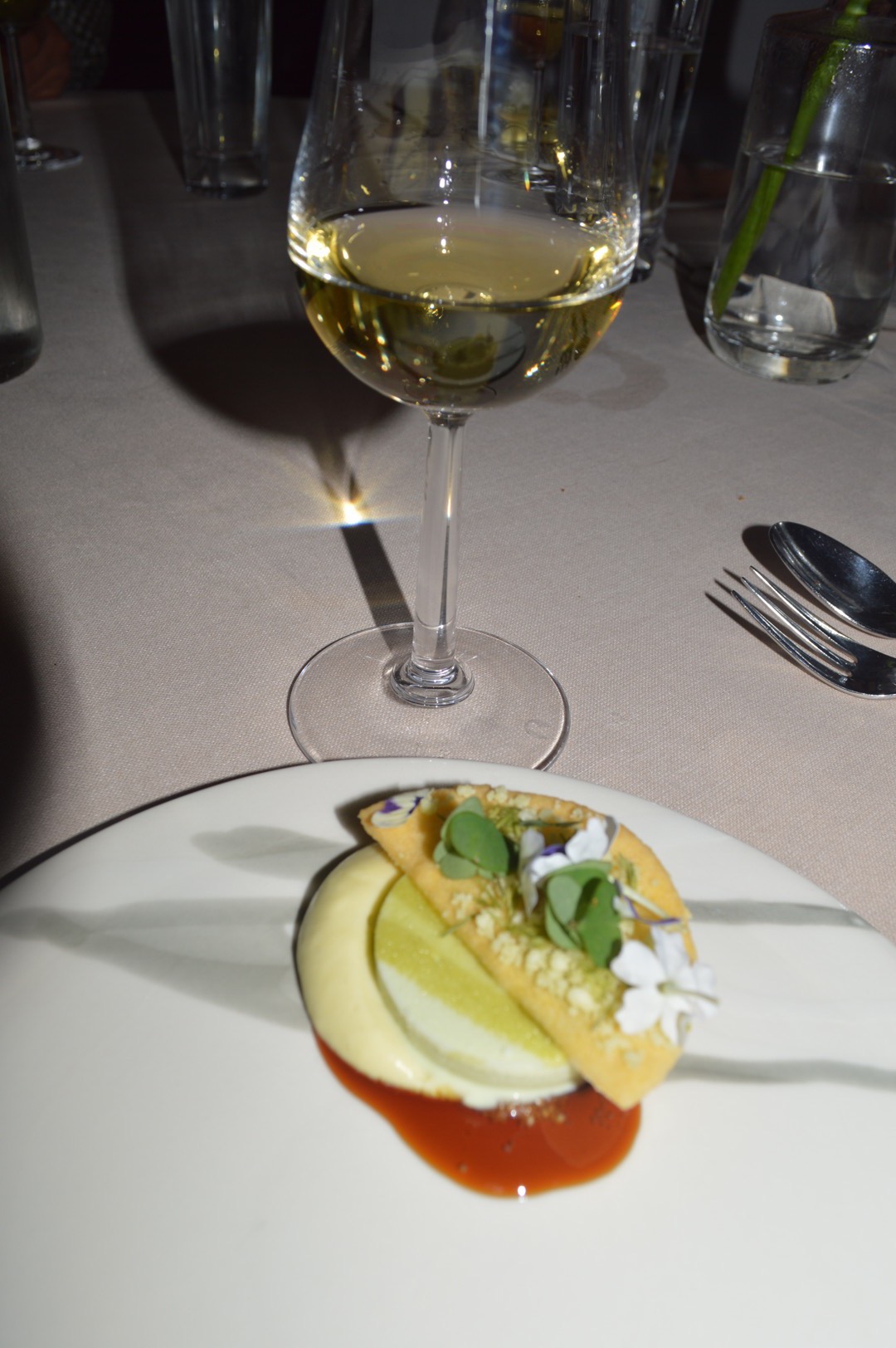 The dessert was very cool: juniper, birch syrup and spruce shoots. Pretty much the taste of a Finnish forest incorporated into a dessert.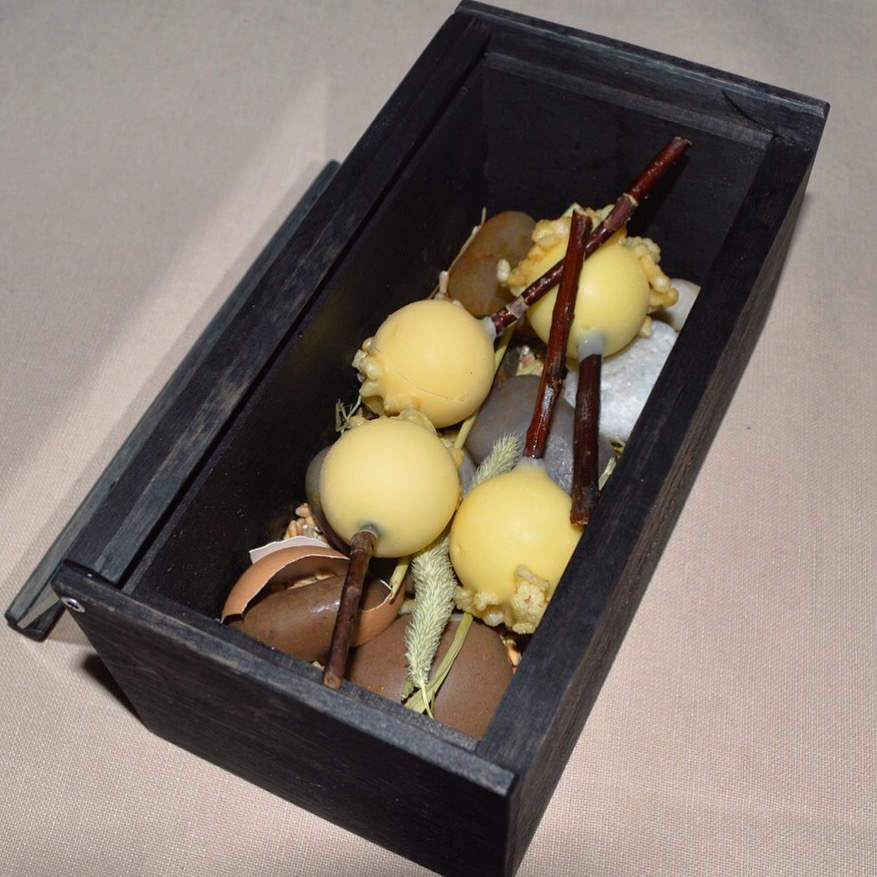 As a fin(n)ish: cake pops:y chocolate truffles on small tree sprigs. A great end to a fantastic meal. Visit if you can when in Helsinki.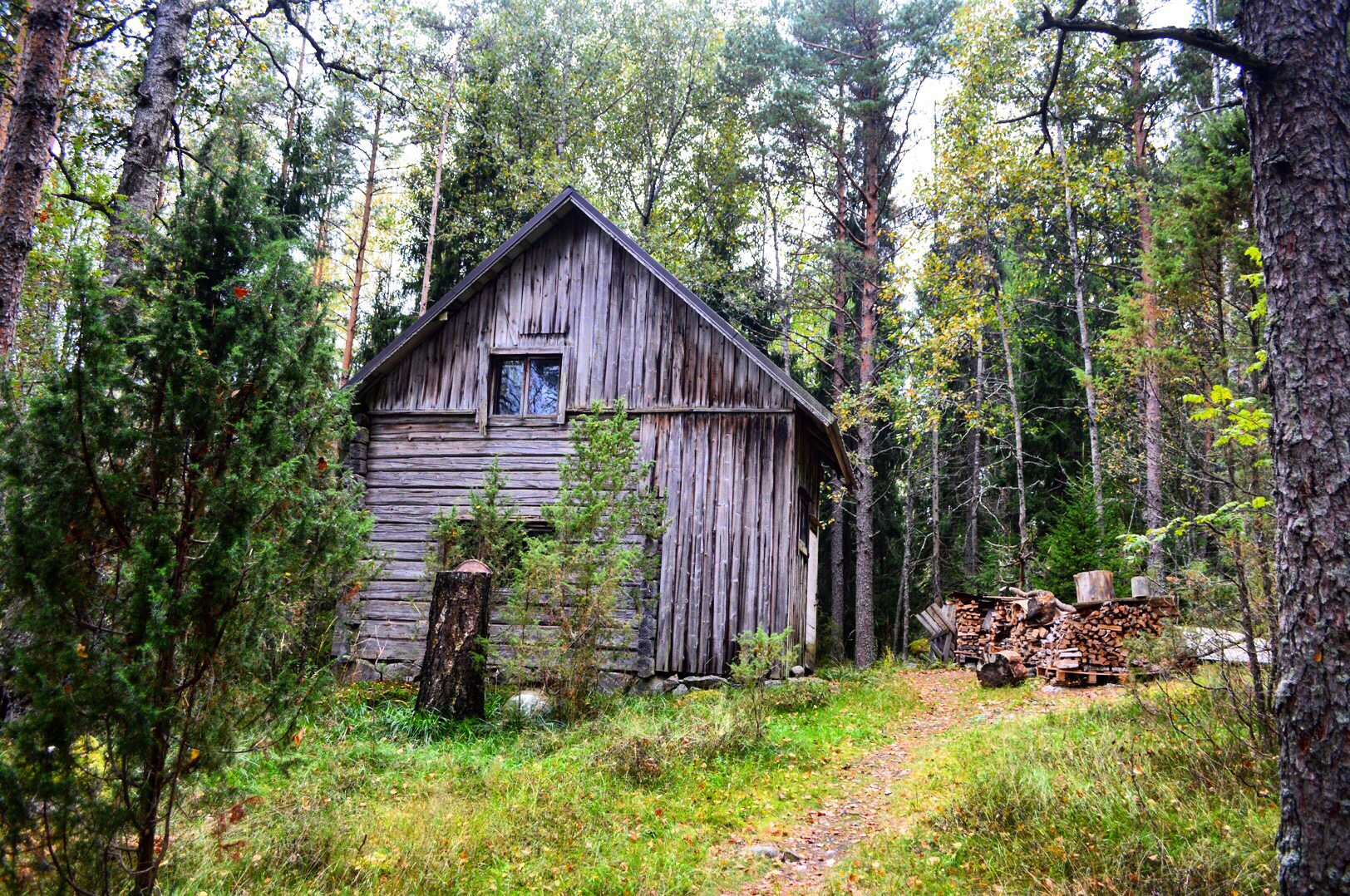 Then it was on to the Finnish woods and a long night of Finnish beer, sauna, meeting relatives and enjoying the scenery.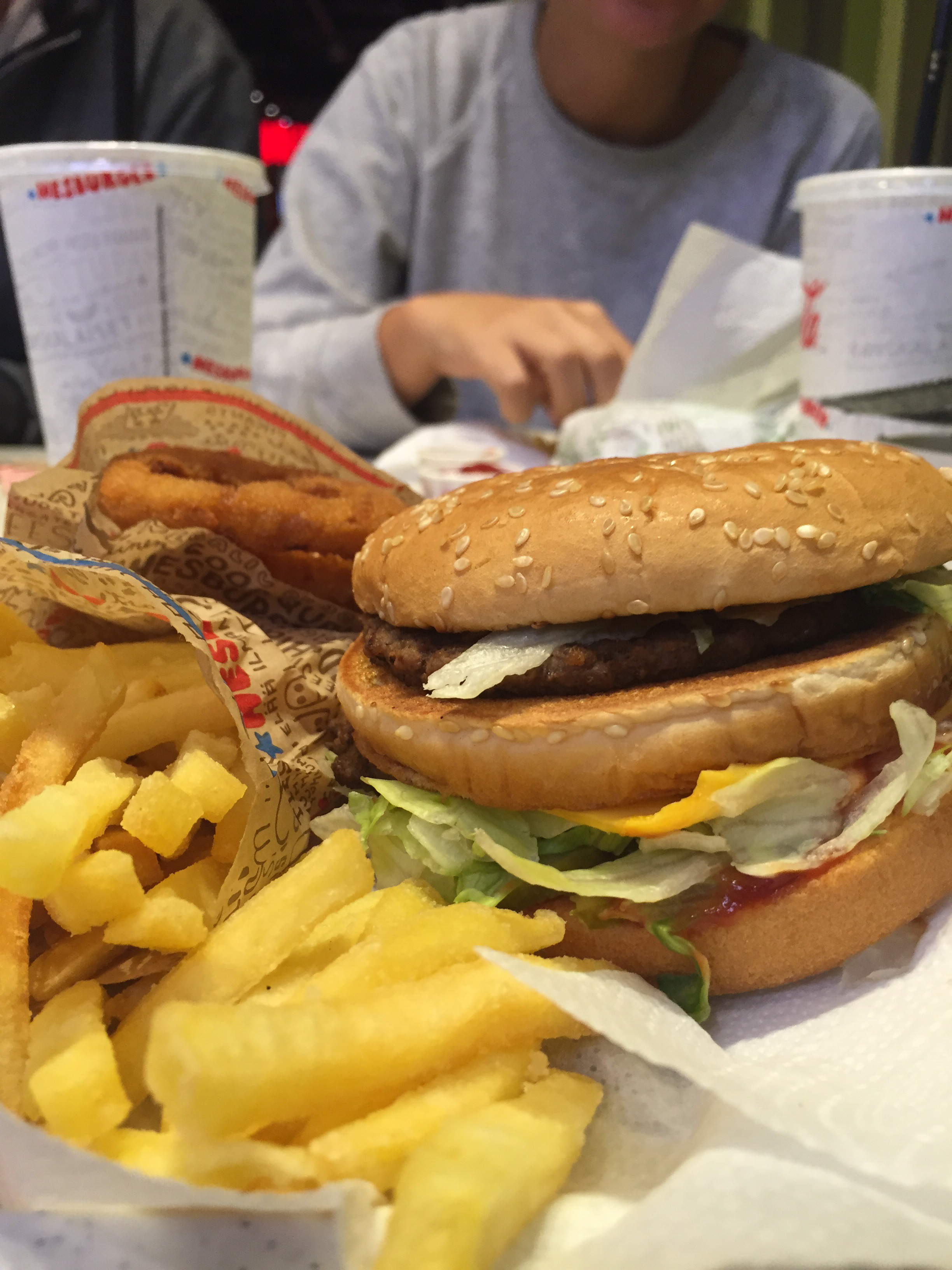 The day after a 110 year party, you're entitled to pig out at Finnish burger chain Hesburger. Keros Ateria or "floor menu", their version of the big mac with fries, onion rings and garlic mayo. Good stuff.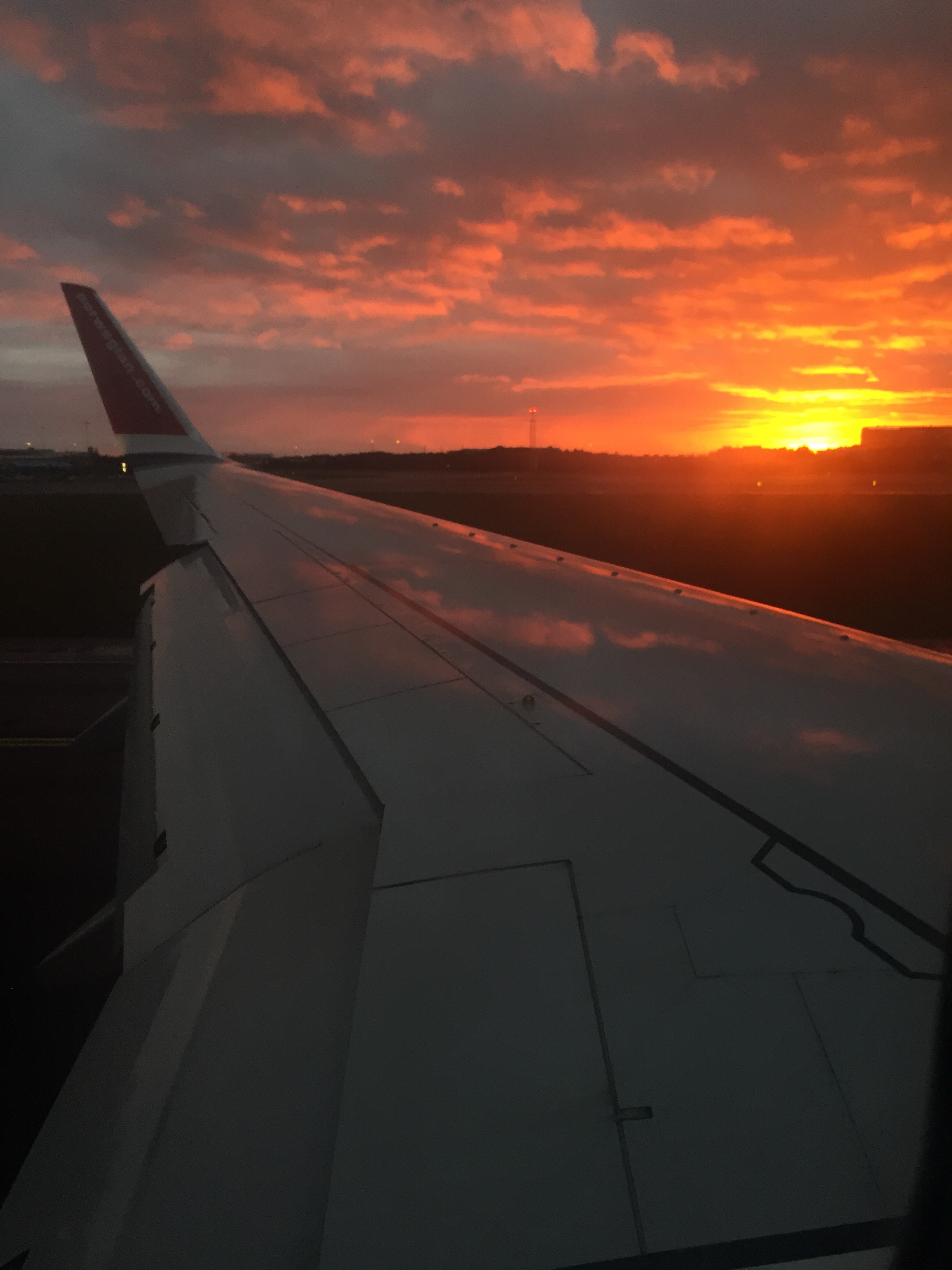 Into the sunset during the 1 hour flight from Helsinki back to Stockholm.