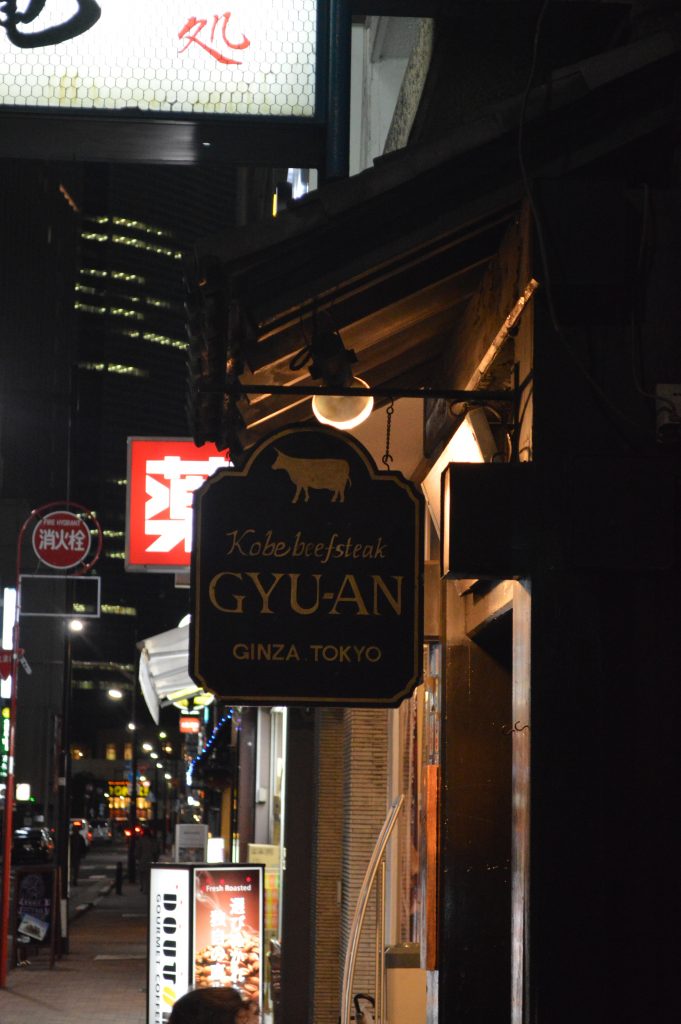 One of the best meals of the trip, and probably one of my best meals ever was enjoyed at Gyu-An in Ginza, Tokyo. Gyu-An specialise in meat, as in good quality stuff, such as wagyu beef and the world famous kobe beef. After quite thorough research we decided that Gyu-An felt most bang for the buck for our relatively tiny kobe beef budgets and we managed to score a reservation with the help of our hotel concierge a few days later.
As we arrived Gyu-an, after a stroll through the neon lit Ginza district of Tokyo, they couldn't find our reservation, and I had a few seconds of panic, before they found us a table, and my greatly anticipated steak dinner was, fortunately, a go. While prices are decent given what you get, there is still a considerable price for a meal, depending how you look at it. To have some reference, and to save some money, the two of us decided to share a slightly less pricey wagyu steak set menu as well as the swankiest of the kobe sets which meant you got 200 grams, 100 grams each of kobe fillet and kobe sirloin. Included was a couple of starters, a tiny dessert (below) as well as coffee or tea. Drinks were extra but was relatively decently priced.

We had a couple of starters, but the only really exciting one was this incredibly delicious beef sushi with a thin, fatty piece of beef covering the rice. A great bite that like the beef was washed down with house red.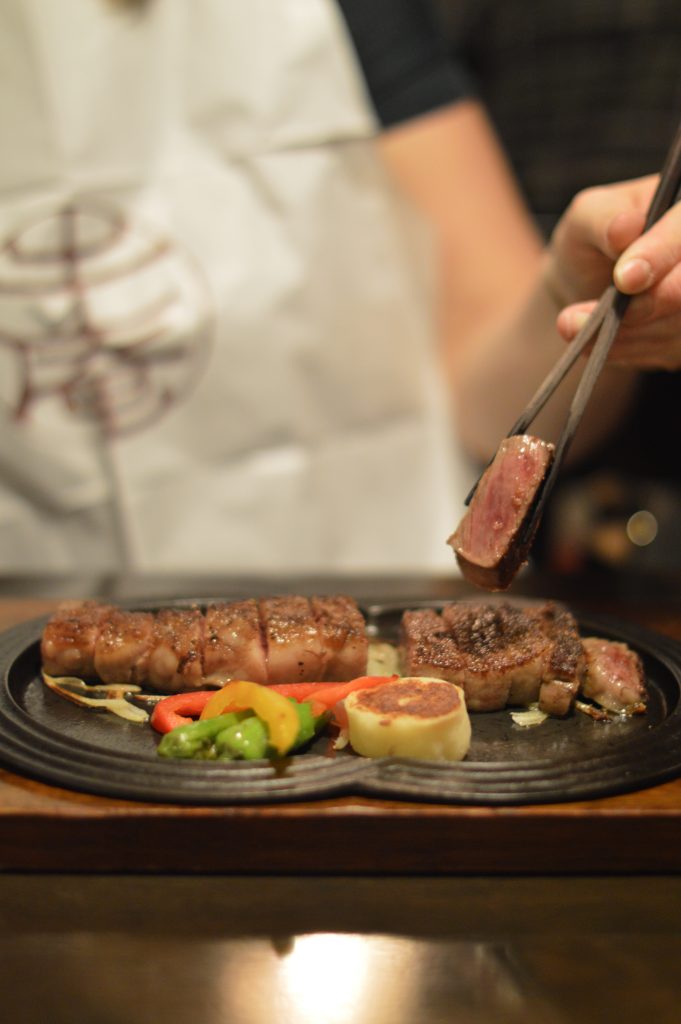 The matsusaka wagyu beef was just a tad less delicious than the kobe beef. Hadn't I had the kobe beef, this would've been the best steak I've ever had. Extremely flavourful and tasty with a great tender texture.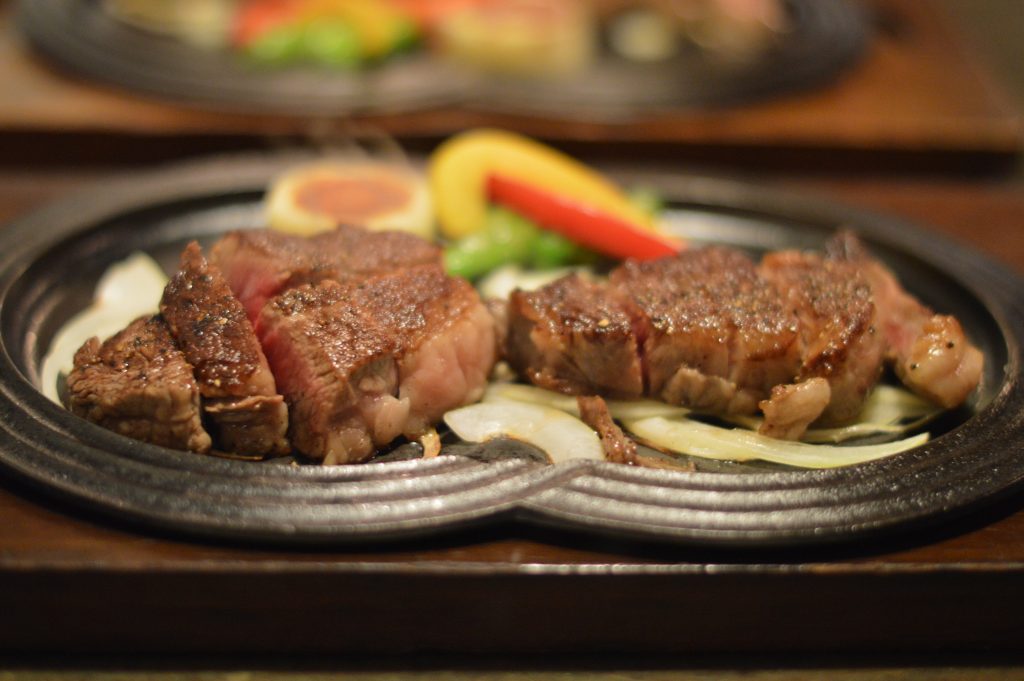 The steak of steaks. Kobe beef fillet and sirloin. Not really sure which one I liked the best. The fillet was of course a bit leaner and softer than the sirloin, but that was barely noticeable given how tender both were. The fat in the kobe beef is not at all chewy, but rather melts in your mouth. The best comparisson I've been able to make is, to think of how you bite into a ripe mandarin orange and how it kind of bursts with fruit juice when you bite into it. This was like that, only that the fruit juice was kobe beef fat. It was incredibly good. It was also incredibly rich, and it was almost a struggle to eat everything given the two starters, rice, soup and salad that you are also served. No doubt this was the best steak I have ever had. My expectations were really high. I've been eating some really good meat the last years, churrasco in Brazil, grilled bife de chorizo in Argentina and great French steak au poivre. But this beat them all, easily.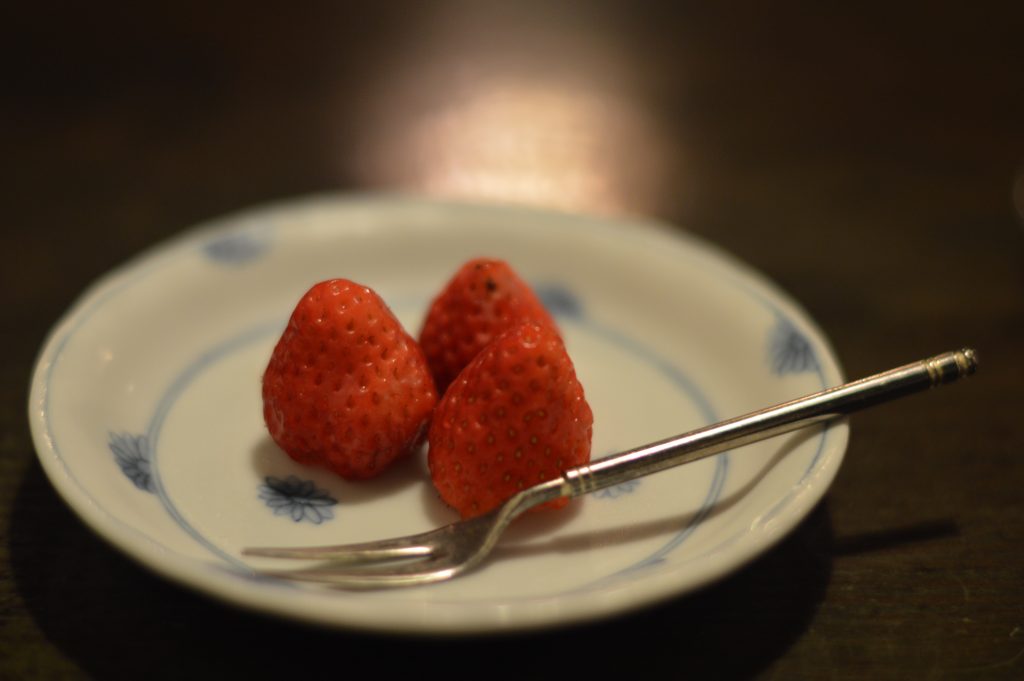 For dessert we were served three perfect strawberries. Although it is almost insulting calling this a dessert in normal cases, we were so full that we did not really mind. And the strawberries were in fact extraordinarily tasty.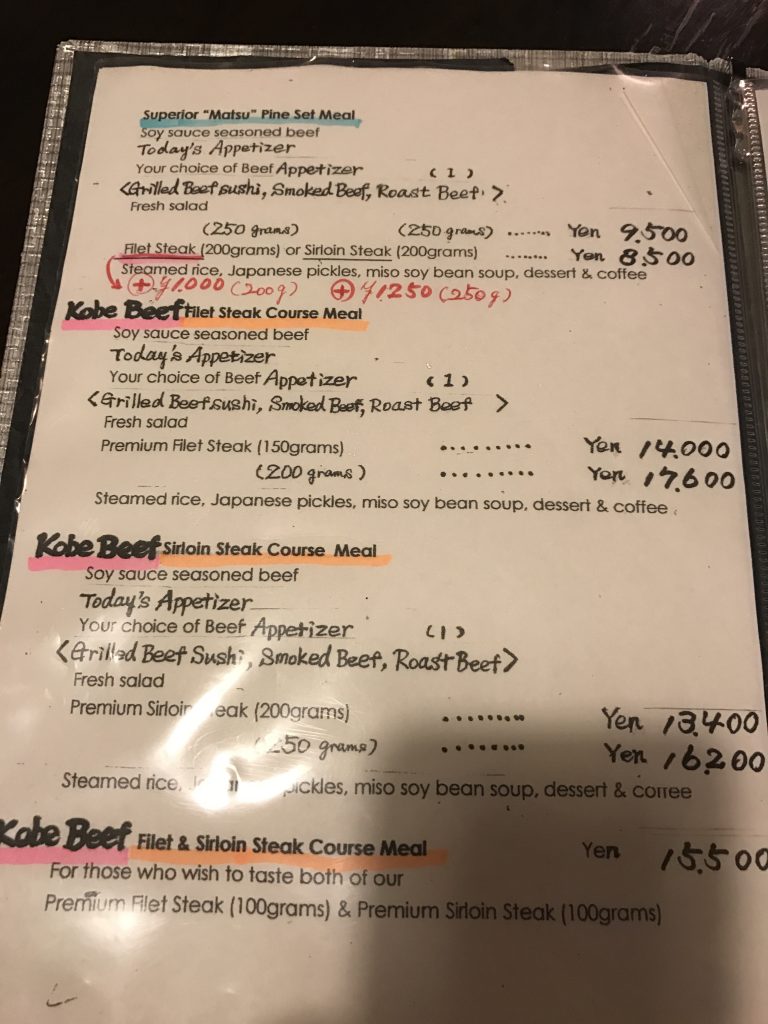 Price and location
We paid roughly $280 for our two steak meals (one wagyu at 8500 jpy, one kobe combo at 15500 jpy), a caraff of red wine, and water. The restaurant is located in Ginza, easily accessible with a couple of subway lines.