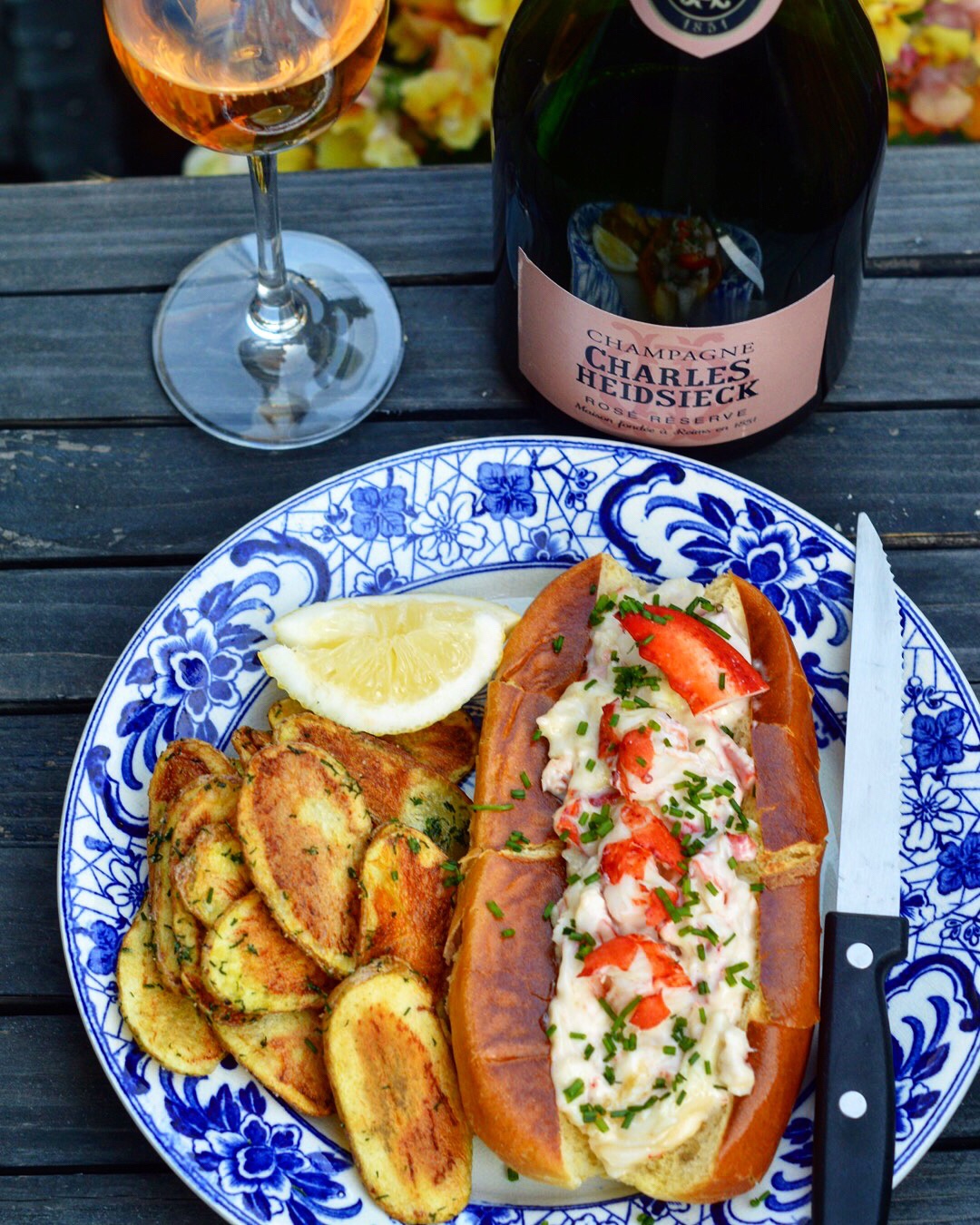 It might be the tastiest food there is; succulent lobster meat, toasted brioche, mayo, a sprinkle of chives. Maybe a couple of crunchy chips. Maybe a glass of pink champagne too?
Well the best part is that while it's not inexpensive, it is not that much of an effort to throw together if you use store bought mayo, a pre-cooked lobster and ready made brioche. You could of course do it all from scratch. But then again, sometimes it's okay to take the easier route.
What you need (for two rolls)
One big, or two smaller lobsters
About 2 tablespoons of mayo, make your own or buy a nice one such as Hellmans
2 Brioche buns (I use Swedish brand Garants brioche hotdog buns)
Chopped chives for decoration
How to make the lobster roll
1. Cut the lobster in half lengthwise, remove all shell and hard stuff and save the lobster tail, claws and meat in a bowl.
2. Add mayo to the lobster meat, toss.
3. Heat up a pan and toast the brioche buns until slightly charred on the outside.
4. Fill buns with the lobster mayo mix and top with a sprinkle of chives.
5. Serve with chips, a glass of pink champagne, normal champagne or just a cold beer. Enjoy!