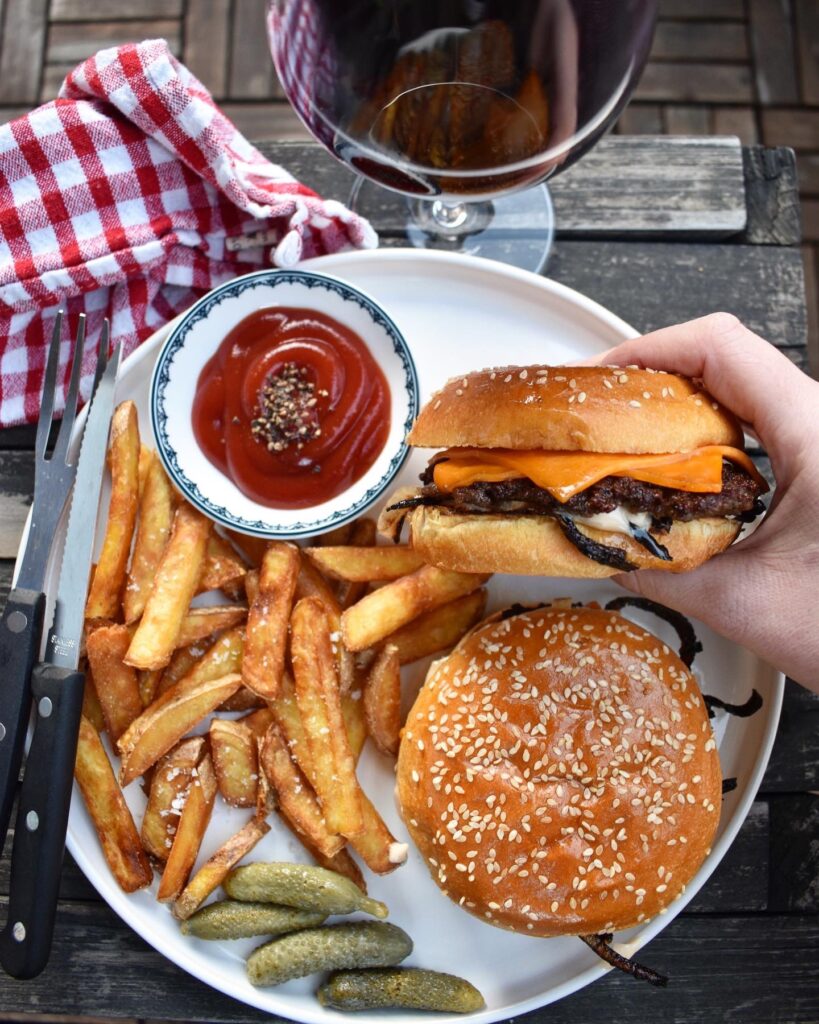 This weekend is Walpurgis weekend in Sweden, and it's also a weekend when most people have their "grill premiere" after a long Winter. As I live in a small apartment, I have no grill, but was still craving something grilled for dinner. I've seen Oklahoma style smash burgers being made across the internet for years, and I thought now might be the time to try.
Ingredients for two
• 1 large yellow onion (or red or white/silver), thinly sliced.
• About 400 grams of minced beef formed into 4 meatballs. Preferably chuck roll or similar with extra high fat content (because flavour and crust).
• 4 slices of cheddar cheese (or as much as you'd like).
• 2-4 burger buns depending on if you prefer one double or two single burgers. I like brioche with sesame seeds.
• 1 dl (~0,4 cups) of mayo, 1 tablespoon mustard, 1 tablespoon ketchup and a splash of hot sauce depending on how much spice you like.
Cooking instructions
1. Heat up a frying pan until very hot. Add one of the meatballs, put a handful of sliced onion on top of it and then use a spatula, a burger smashing thingy or the bottom of a pan (perhaps with baking paper in between) to smash the burger as thin as possible. This is how you smash burgers and why they get so crispy and thin. Don't keep pressing after it's initially smashed though as you'll lose the beef juices.
2. After a minute or two, flip the burger and let fry another minute. Put on the cheese and let melt for a minute before removing the burger from the pan. Repeat with all your burgers.
3. Mix the mayo, ketchup, mustard and hot sauce into a sauce. Toast your breads lightly on the inside.
4. Add sauce to bottom bread, put an Oklahoma smash burger on top, and then the top bun. Serve with fries, pickles and a nice glass of red. I love French red such as those from Crozes-Hermitage, or perhaps a cold IPA style beer with burgers.