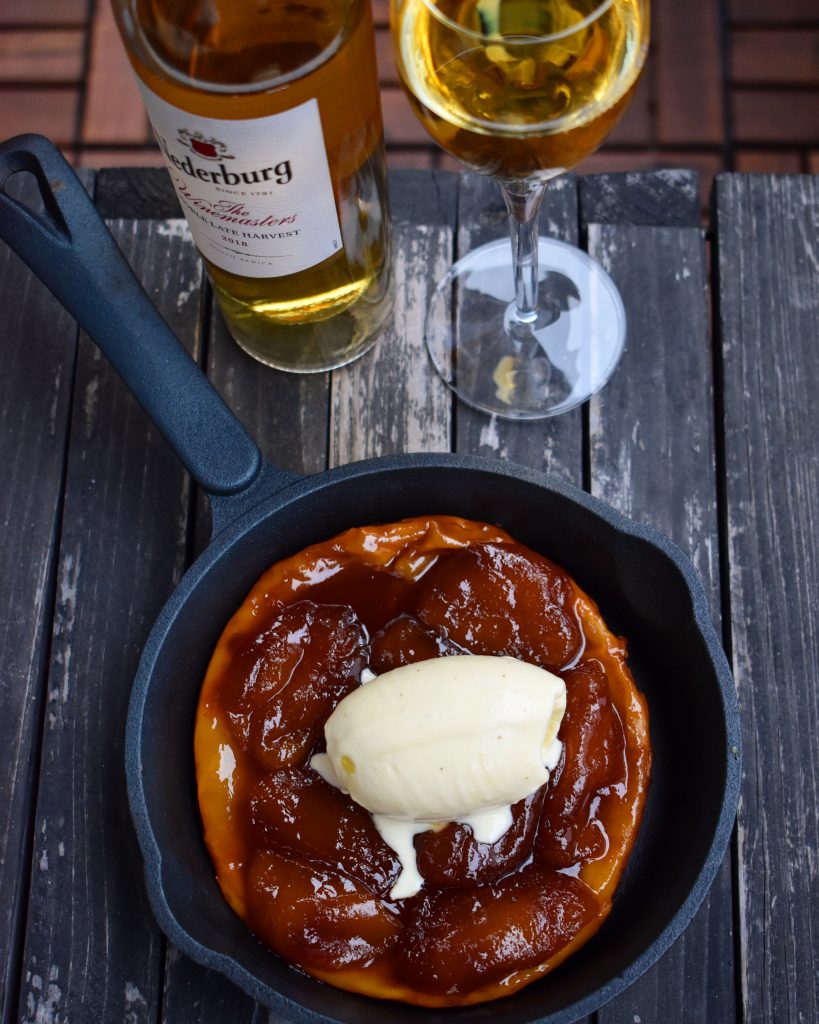 For Easter dessert this year, we made one of my favourite desserts, the French classic apple pie, tarte tatin.
Here's the recipe if you too want to try.
You will need (serving two):
2 apples
1 deciliter of white sugar
45 grams of butter
Puff pastry, approximately one folded sheet
How to make it:
1. Put 1 dl of sugar in a small oven proof pan. Heat on medium until the sugar melts. Do not stir. While sugar is melting, peel, core and cut two apples into quarters.
2. Add 45 grams of butter to the dissolved sugar. Stir slowly until it turns into a thick, golden caramel.
3. Put the apples into the caramel. Keep in mind that the pie will be flipped over for serving. So put the apple pieces "upside down". Let rest for about fifteen minutes. Set your oven to 175°C.
4. Roll the puff pastry to a circle a bit bigger than your pan. Then put the dough on top of the apple caramel pan. Tuck in the edges so it cover the apples. Fork the dough lid so it lets air steam out.
5. Bake for approximately 30 minutes, until golden.
6. For serving (make this when the pie is just out of the oven – be careful to not burn yourself on the super hot caramel): Put a bigger plate on top of the pan, then flip it over so it looks like in above picture, that is crust down, apples up.
Serve with a scoop of vanilla ice cream or whipped cream.