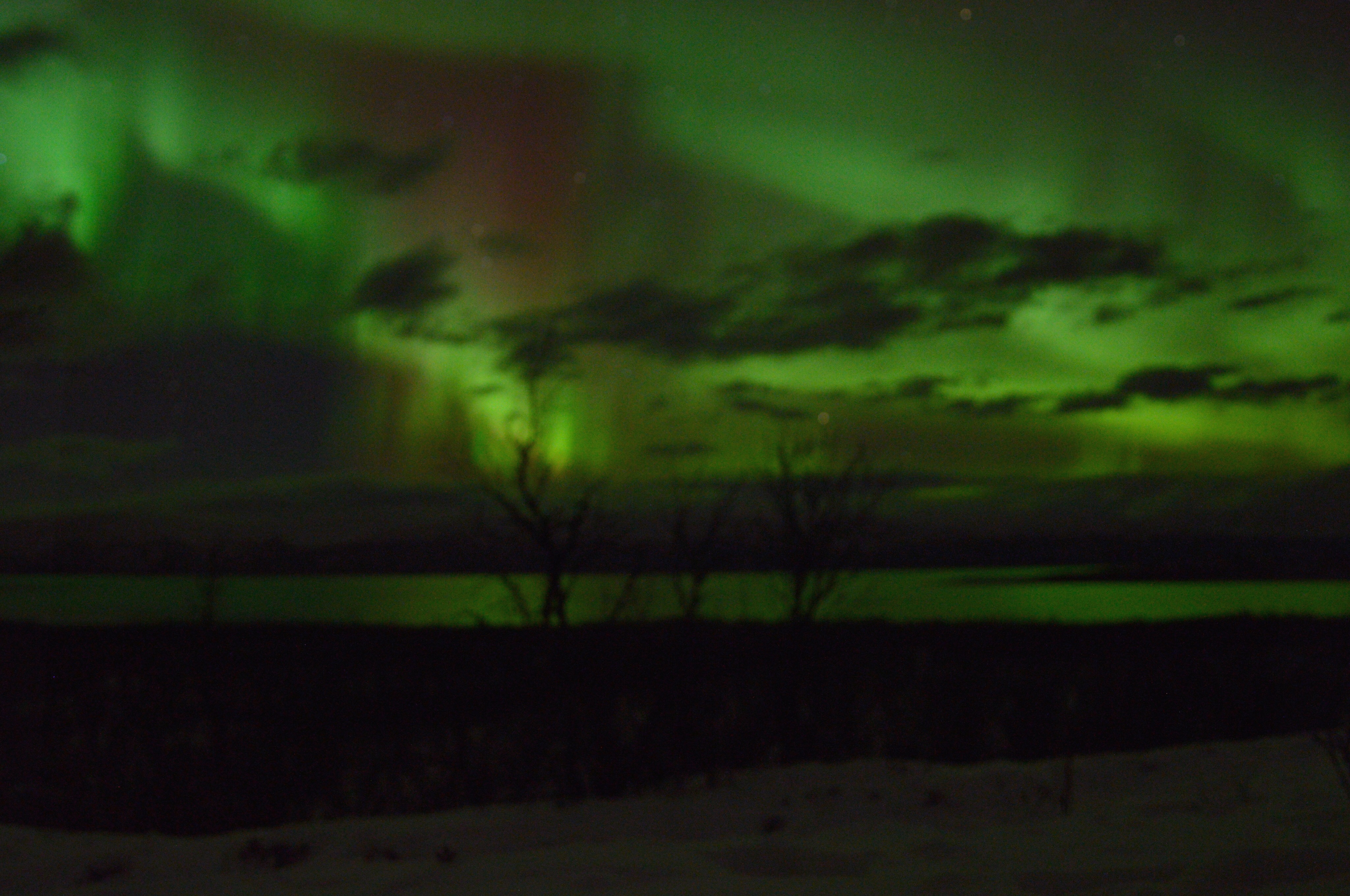 (Sorry about the blurry picture, Northern lights were much harder to photograph than I had anticipated. But what an experience!)
Anyways, last weekend we took the SJ Nattåg 94, also known as the Arctic Circle Train, from Stockholm's Central Station to Abisko in the far north of Sweden to hopefully see some Northern lights (or Aurora Borealis).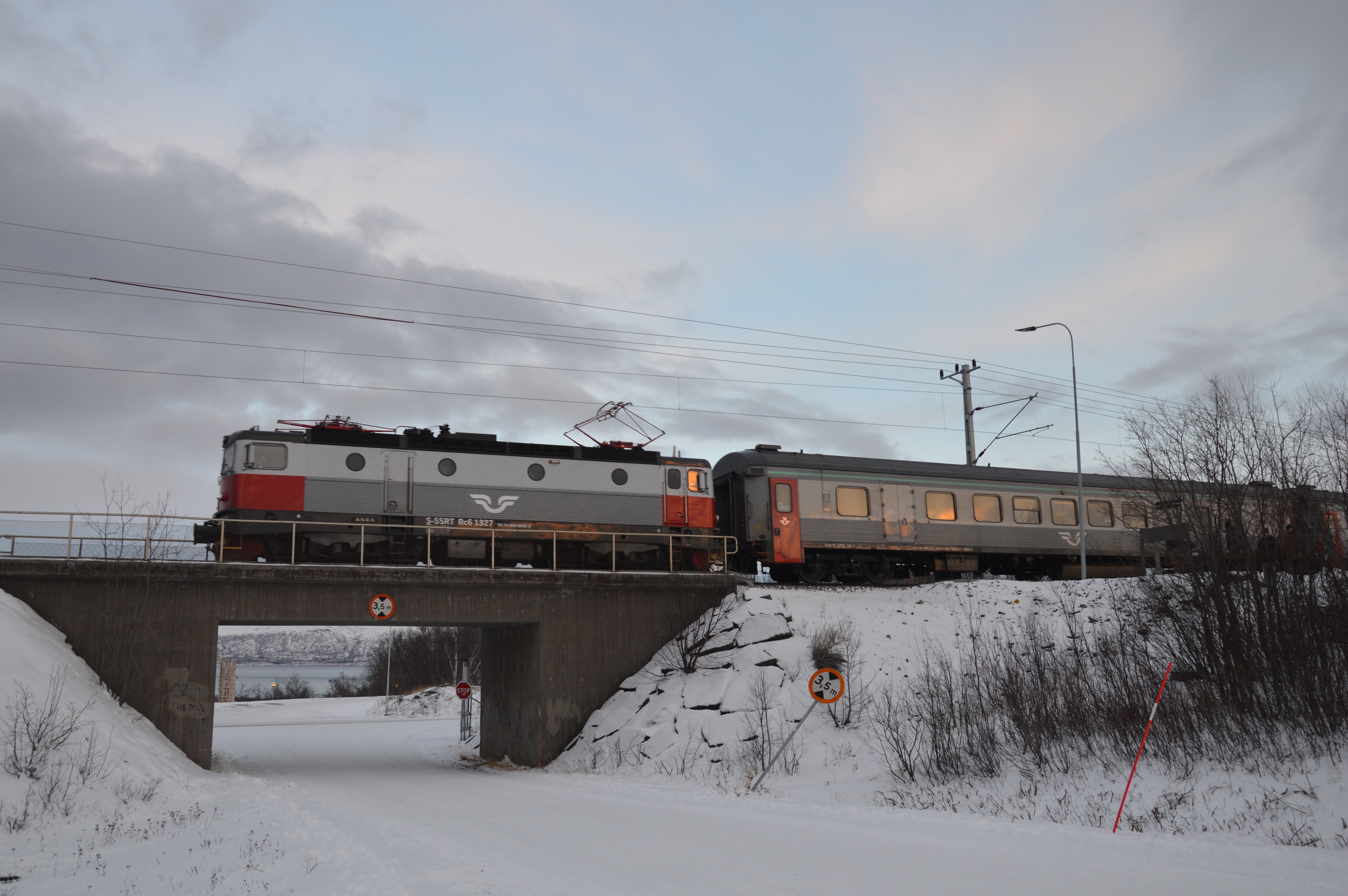 We had booked a private 2nd class compartment onboard the train for the 17 hour trip from Stockholm to Abisko turiststation, a mountain station hotel located pretty much in the Lapland wilderness – that has its own train station. Very convenient.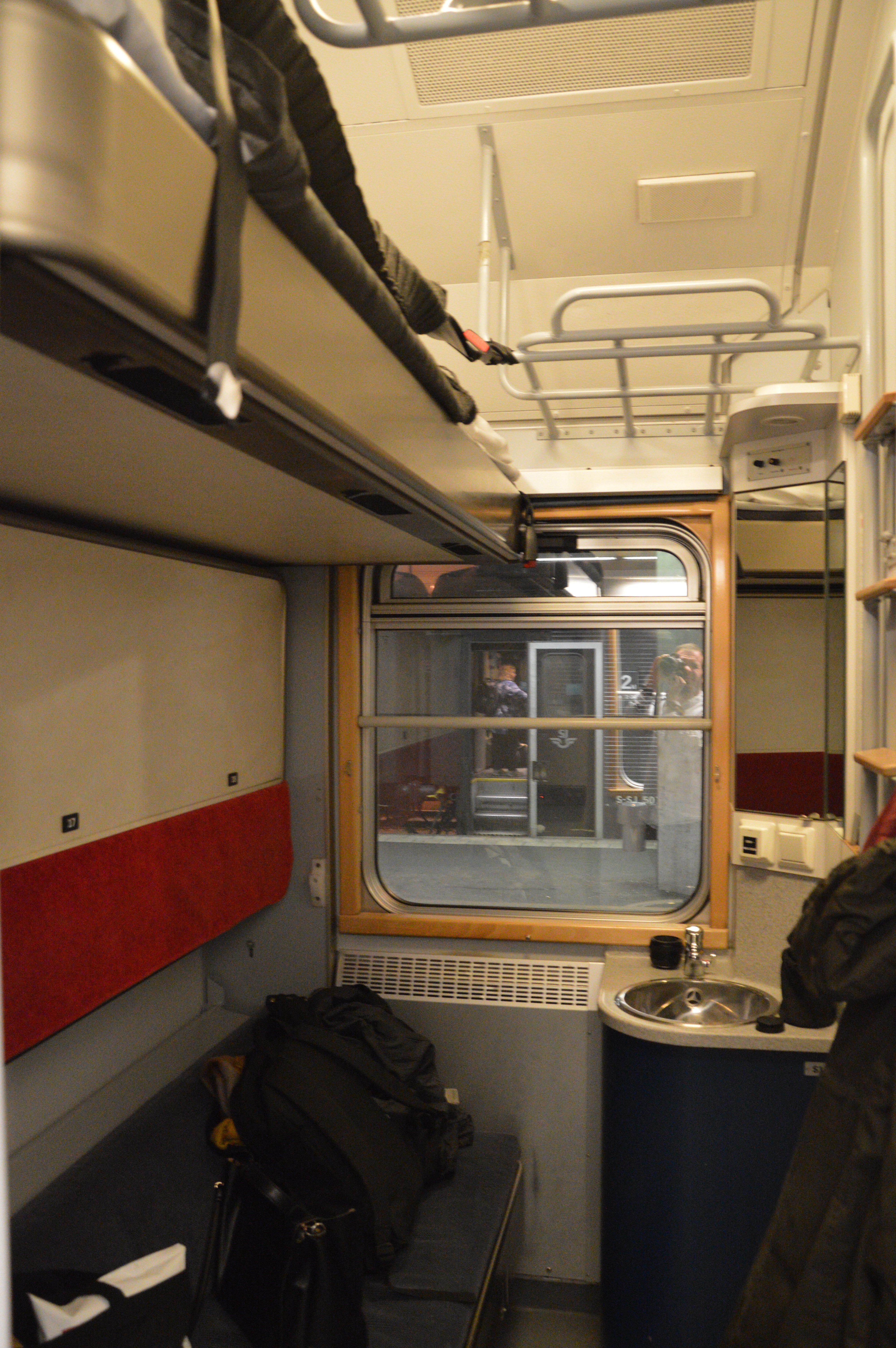 The compartment onboard the train was quite tiny and a bit worn, but sufficient, private (key card access doors), clean and once settled in actually quite cozy.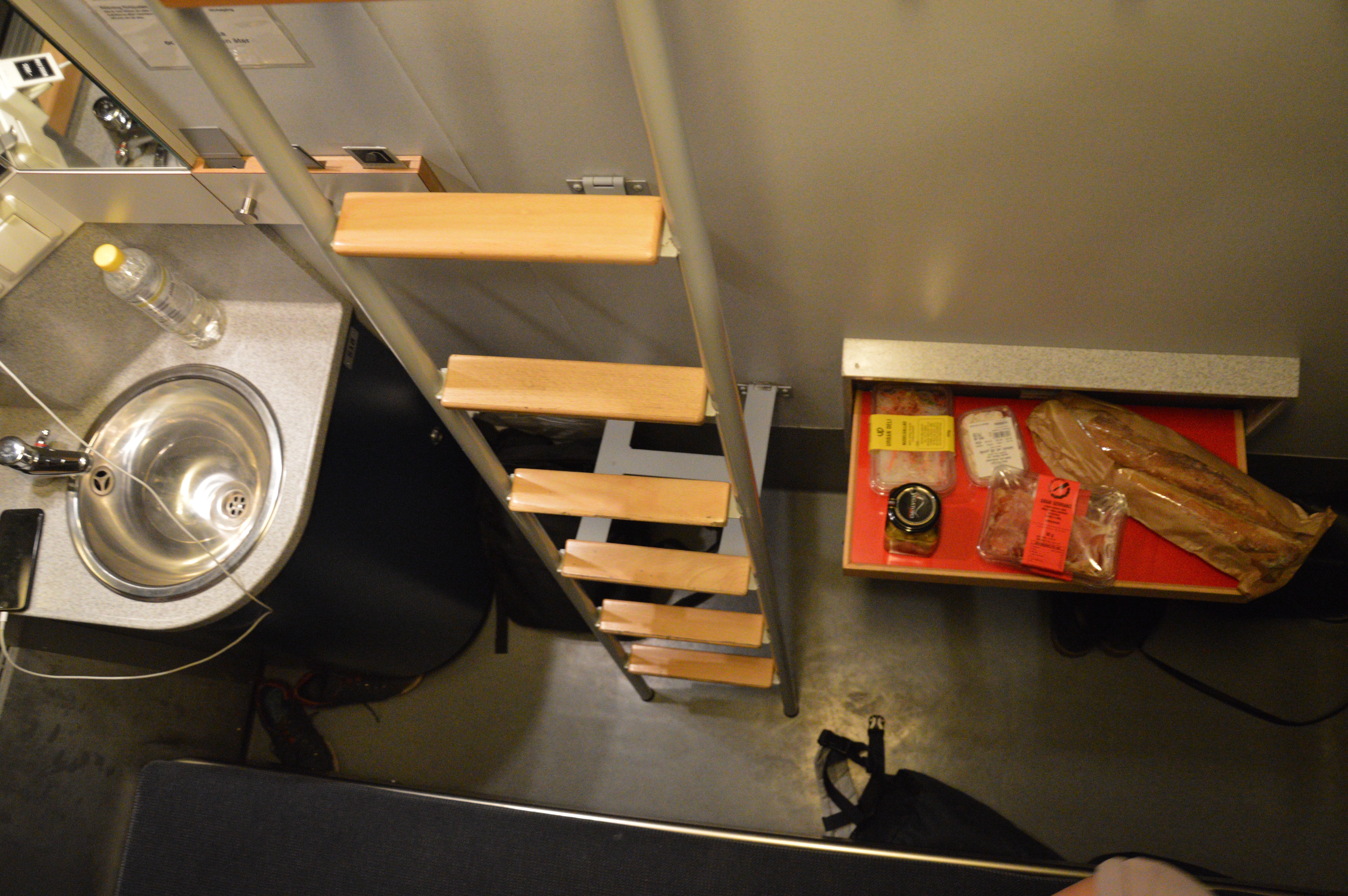 While the compartment is small in length, you have a fair bit of height to use as can be seen on the top bunk shot above. The standard setting is three passengers per cabin/compartment, but for roughly 400 SEK (~50 usd) you can pay for the compartment to be totally private, which we did.
Since they do not have a restaurant onboard, we opted to buy our own stuff to eat onboard. They do have a bistro carriage though with sandwiches, beer, wine, snacks and so on however.
But we instead went to Urban Deli, a fancy Stockholm supermarket/deli/bar/restaurant and bought take-away stuff from there. Particularly compartment-made sourdough baguette canapées with Urban Deli's Skagen shrimp salad was deeelicious. We also had steak tartare, truffle chips, charcuterie and cheese, to be on the safe side. And we might, or might not have brought a bottle of wine onboard.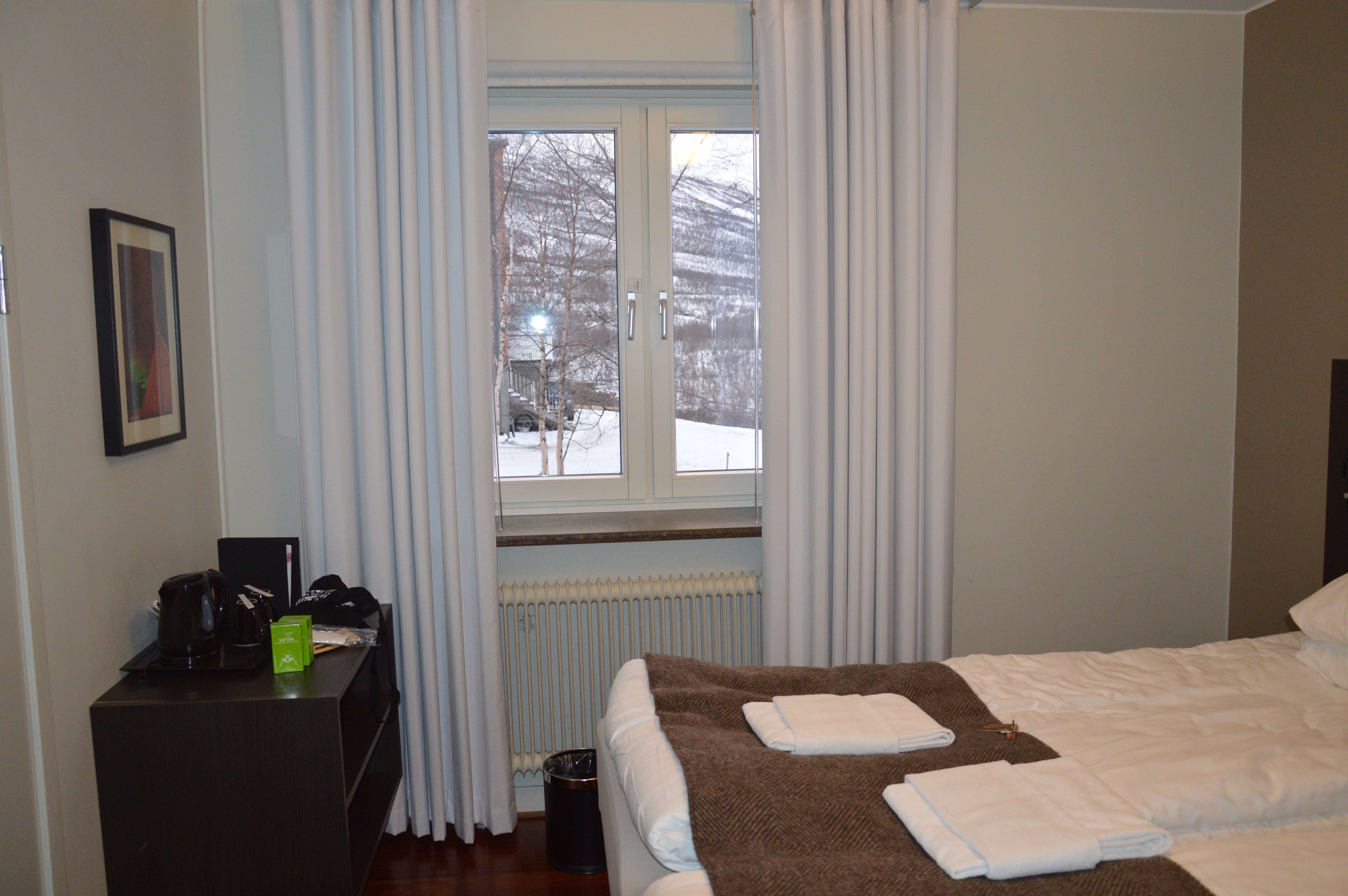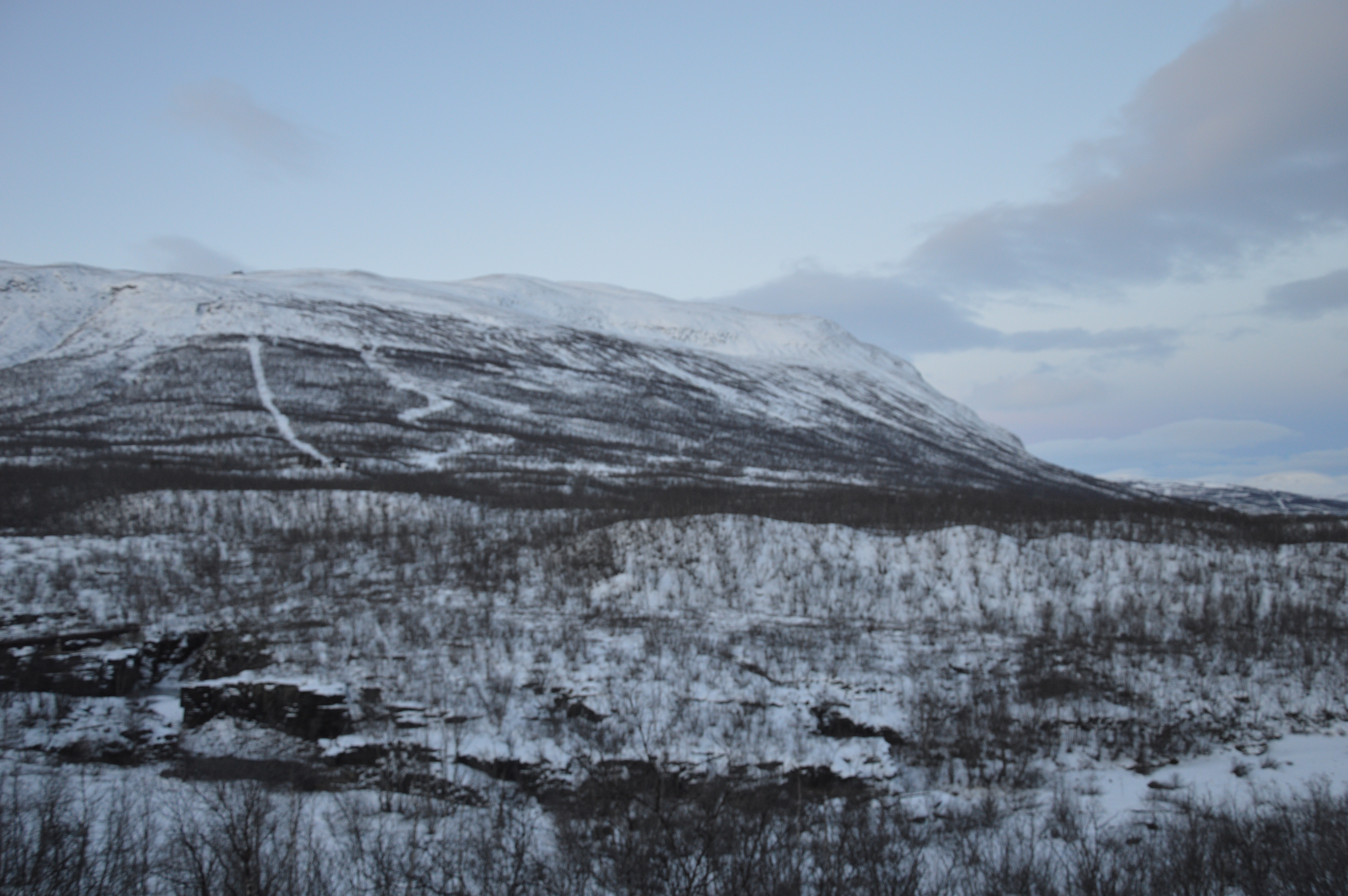 STF Abisko Turiststation mountain station
Our main reason to visit Abisko was to see Northern lights, or Aurora Borealis. According to my research and themselves, Abisko is one of the best spots in the world to watch it. We checked into one of the hotel rooms in Abisko turiststation (they have dorm style accomodation too) which was small, clean and quite nice. There was no TV, but the wifi worked relatively well if you by some reason get tired of watching mountains.
Public spaces are very nice, with for instance several fire places where you can relax after hiking/walking around the stunning surroundings. They also have a small convenience store and the lobby sell beer and wine. Views are great and everywhere.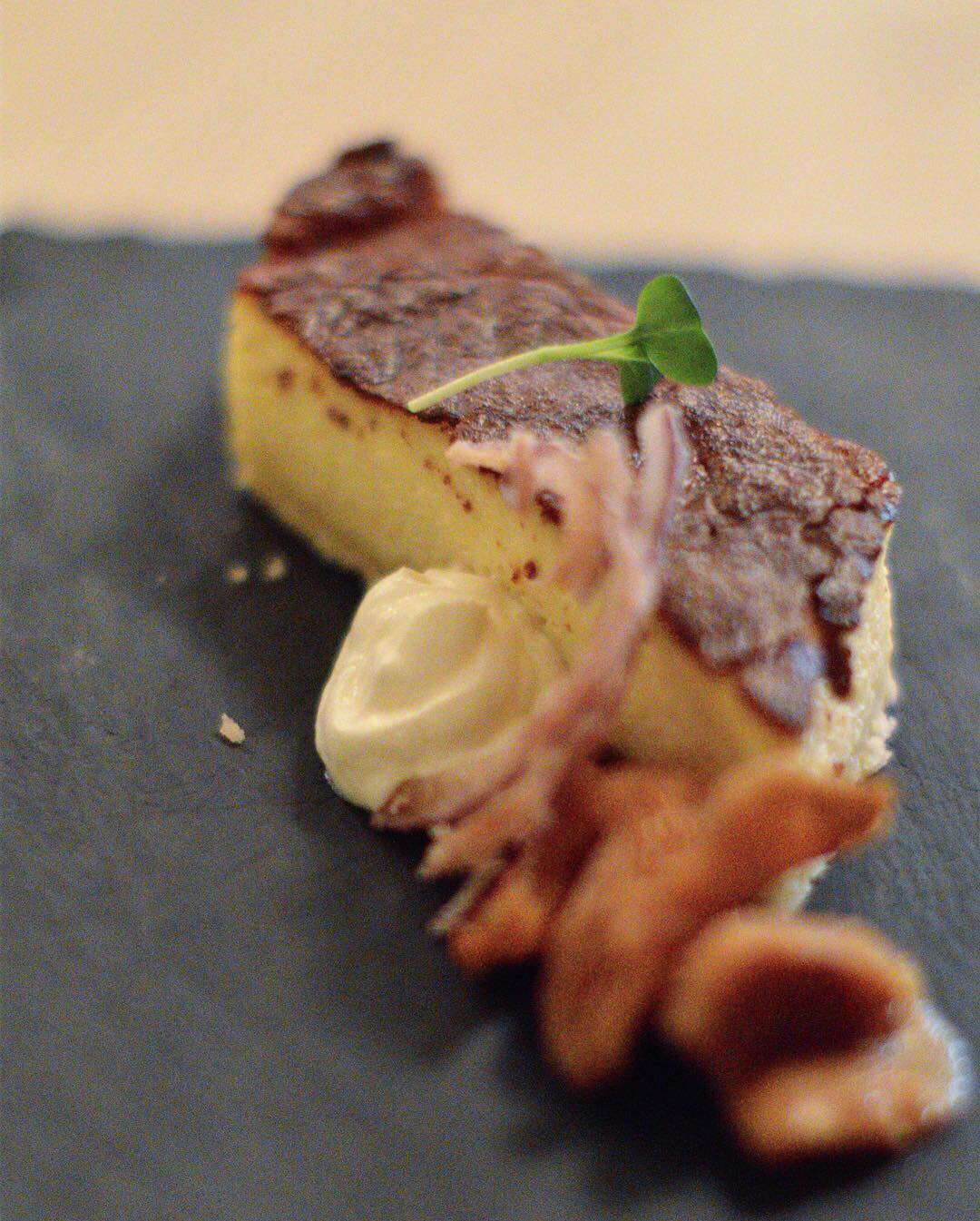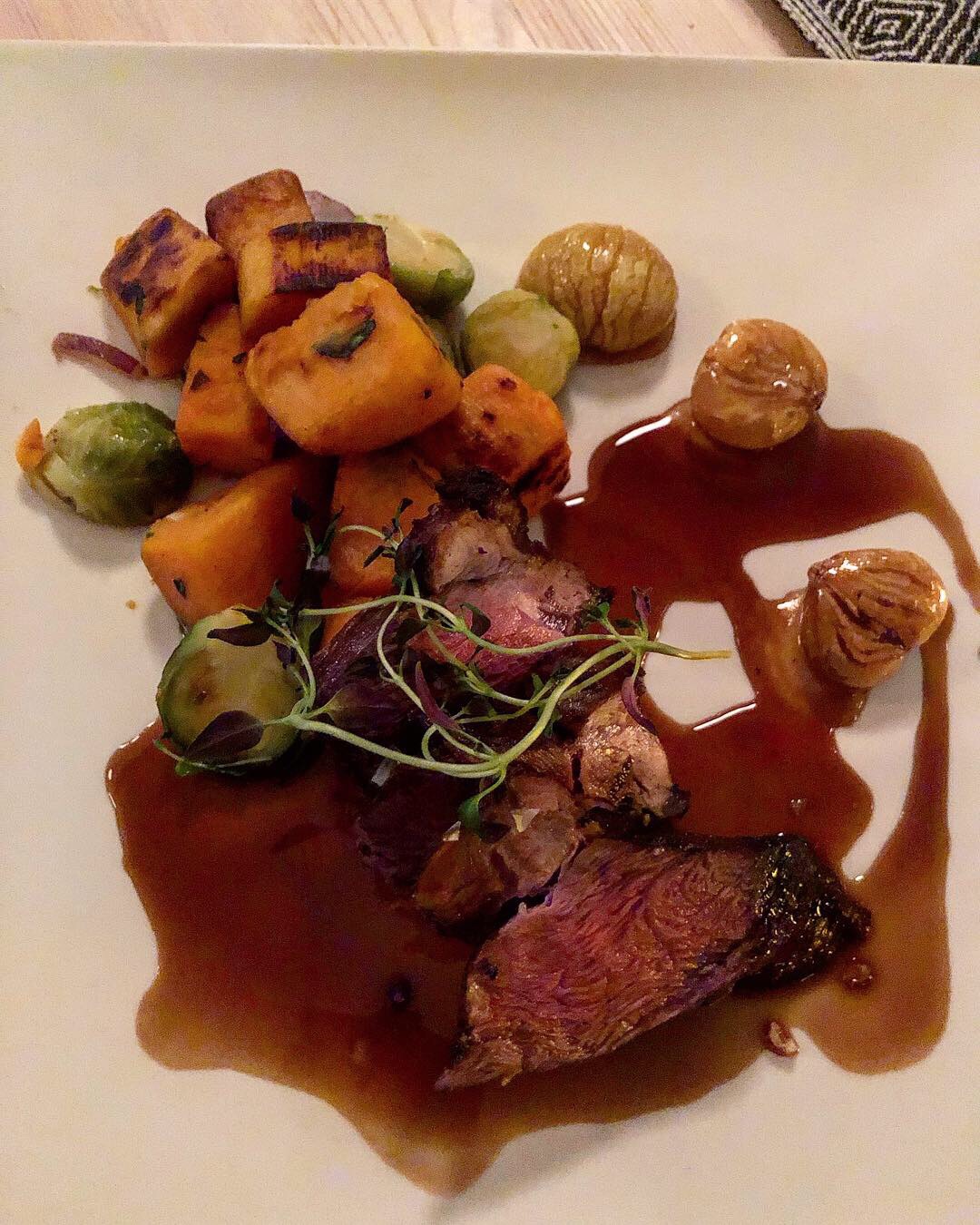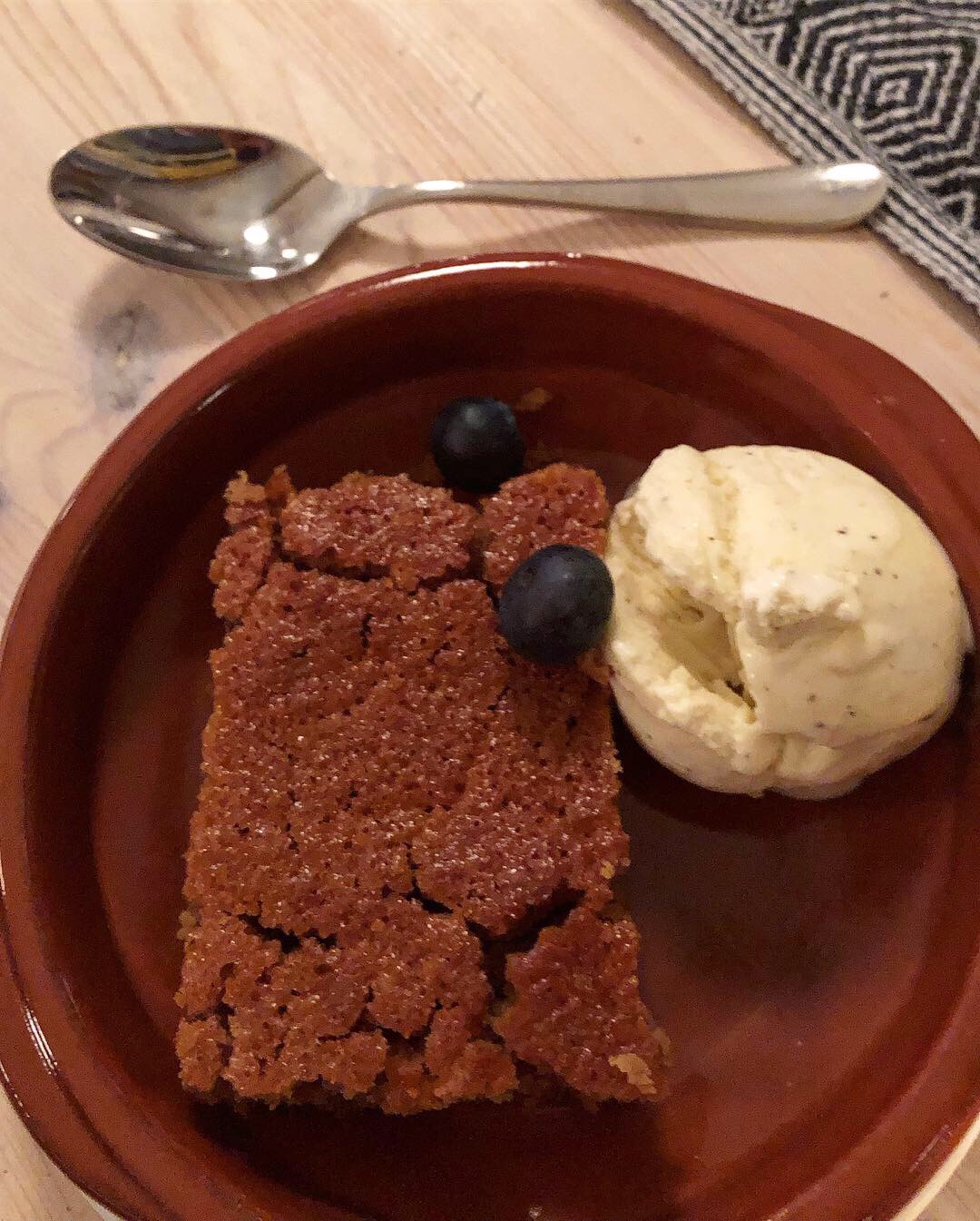 Restaurang Kungsleden
We also had a delicious dinner at the famous on premise-restaurant Restaurang Kungsleden that has been awarded by Swedish food guide The White Guide. I won't dive into details but we had their 440 sek three course dinner: Västerbottens cheese pie, wild boar steak with root veggies and juniper gravy as well as soft gingerbread cake with vanilla ice cream and blueberries. Menu changes each night. The food was nice, not spectacular, but given the location definitely above average. Also good wines and friendly service.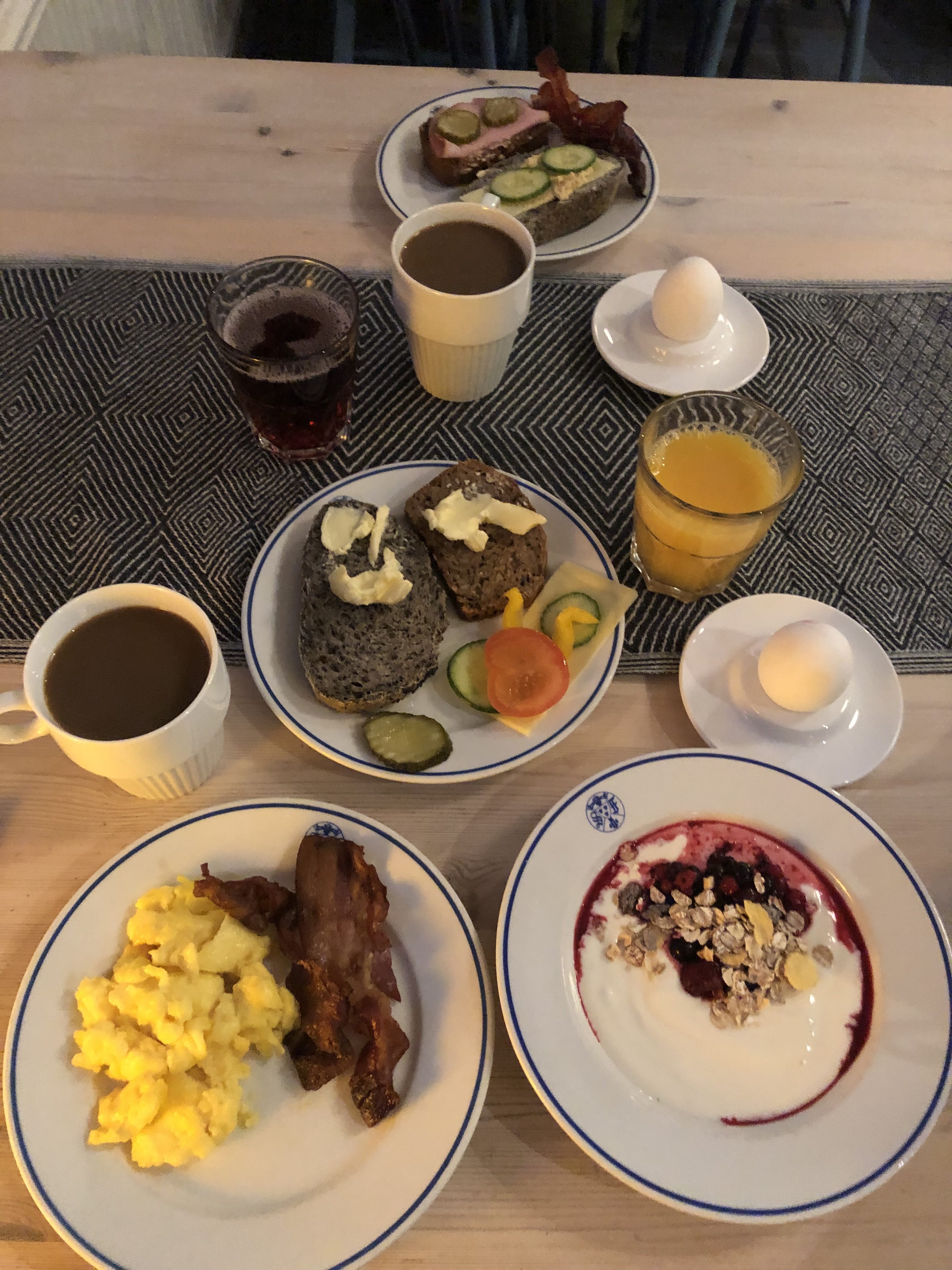 We also had breakfast in the same place which was included in our visit and very good quality. Home baked breads, butter, cheese, salami, vegetables, local stuff like cloudberry butter milk, eggs, bacon and stuff like that. Not a huge assortment, but well made.
Aurora Sky Station (we thought)
As mentioned, our plan was to spot Northern lights. To be extra sure since we only stayed for one night, we booked the Aurora Sky Station mountain top viewing point which at 700 sek a head is indeed pricey. We knew it was a calculated risk as it may close due to unforeseen events, but their website stated it was open 90% of all nights. Unfortunately we were there on a 10% night and the station was closed due to winds. Instead of a refund they made a "plan B-programme" with a guide taking us on a short walk, then giving us a 1980s presentation (the material – the guide was good and tried his best) and finally we sat in a house next to the hotel around a fire and had some coffee and local delicacies. Not remotely close to being worth 1400 sek for two.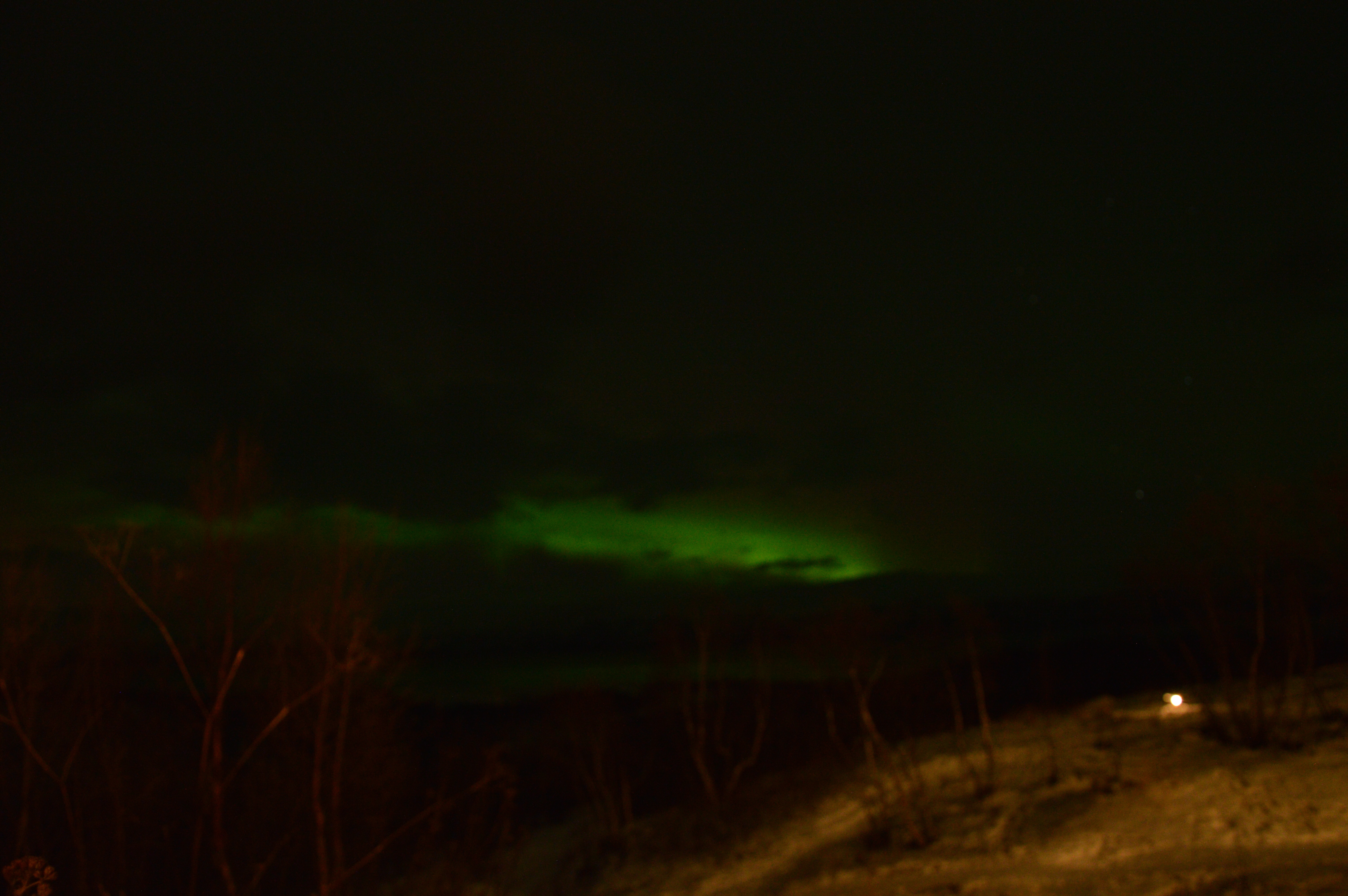 However, fortunately, the Northern lights decided to show up and we got a magnificent show of pretty much the entire sky being filled with dancing, moving Northern lights for a good hour (best pic at the start of this post). So all ended well.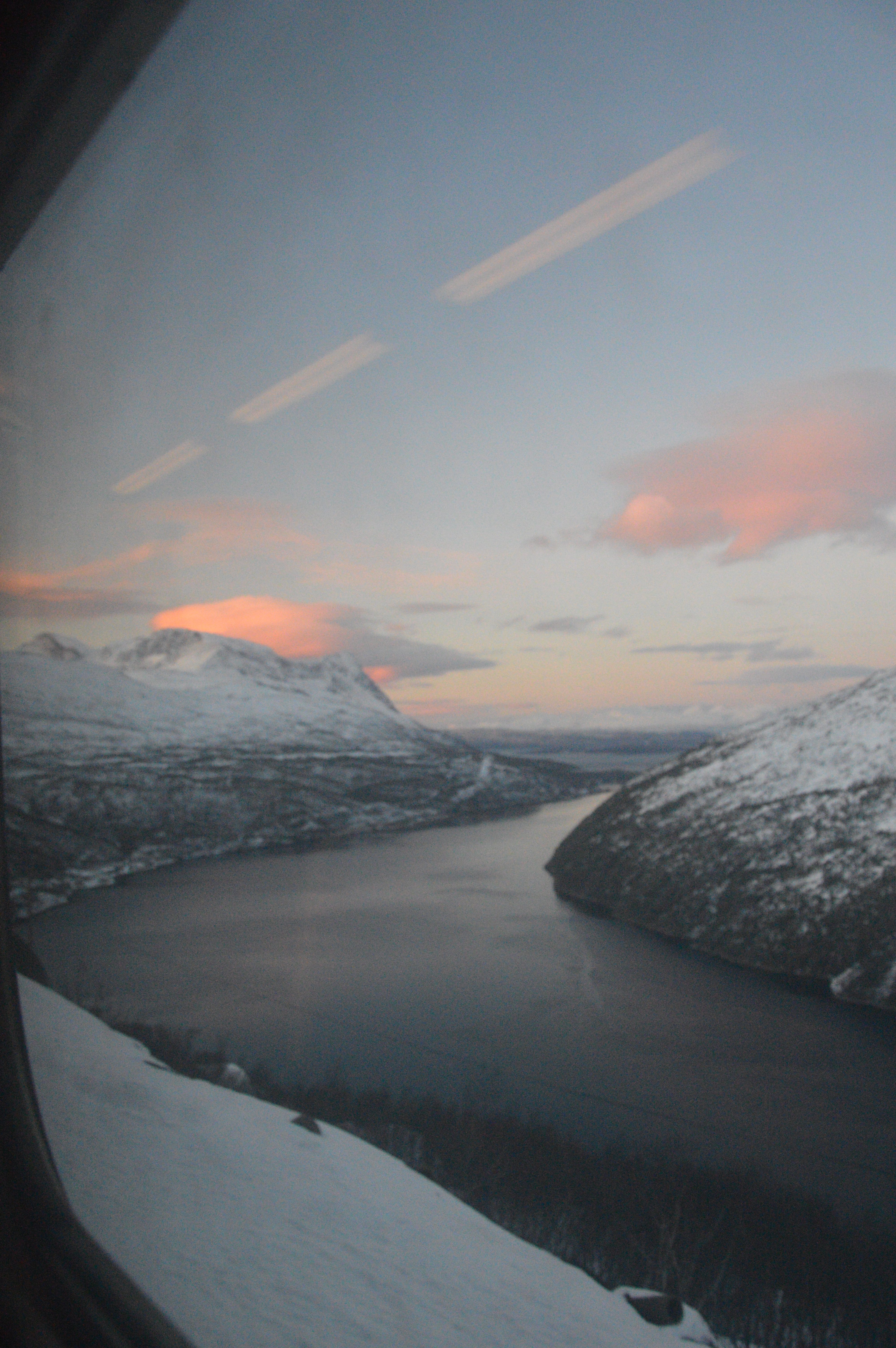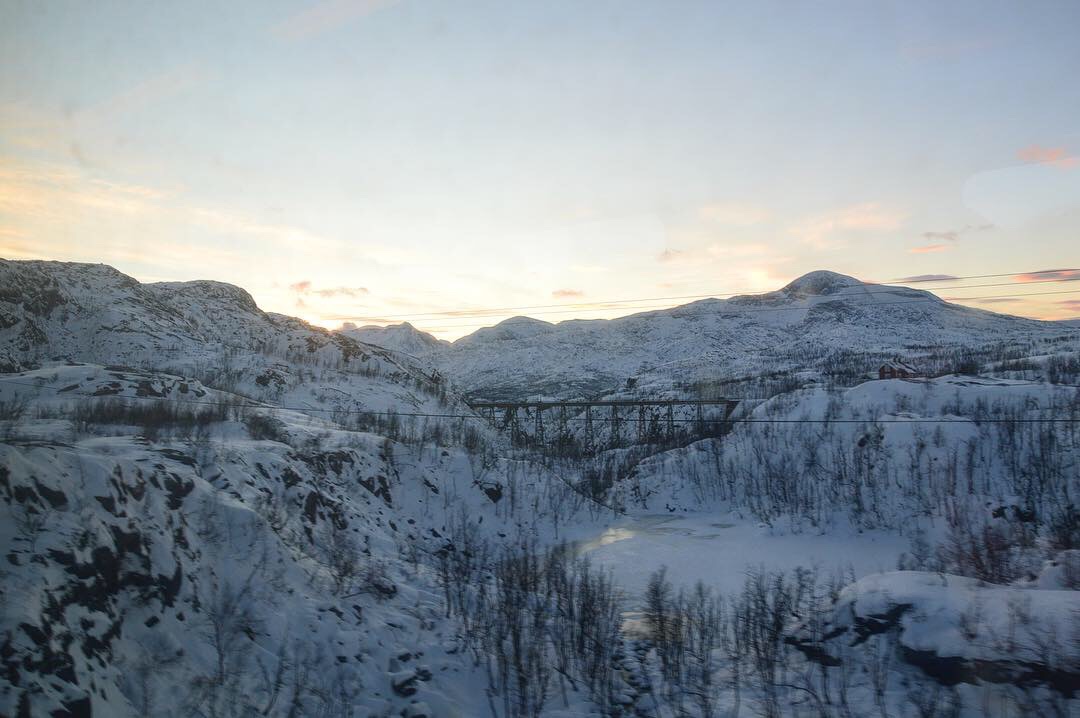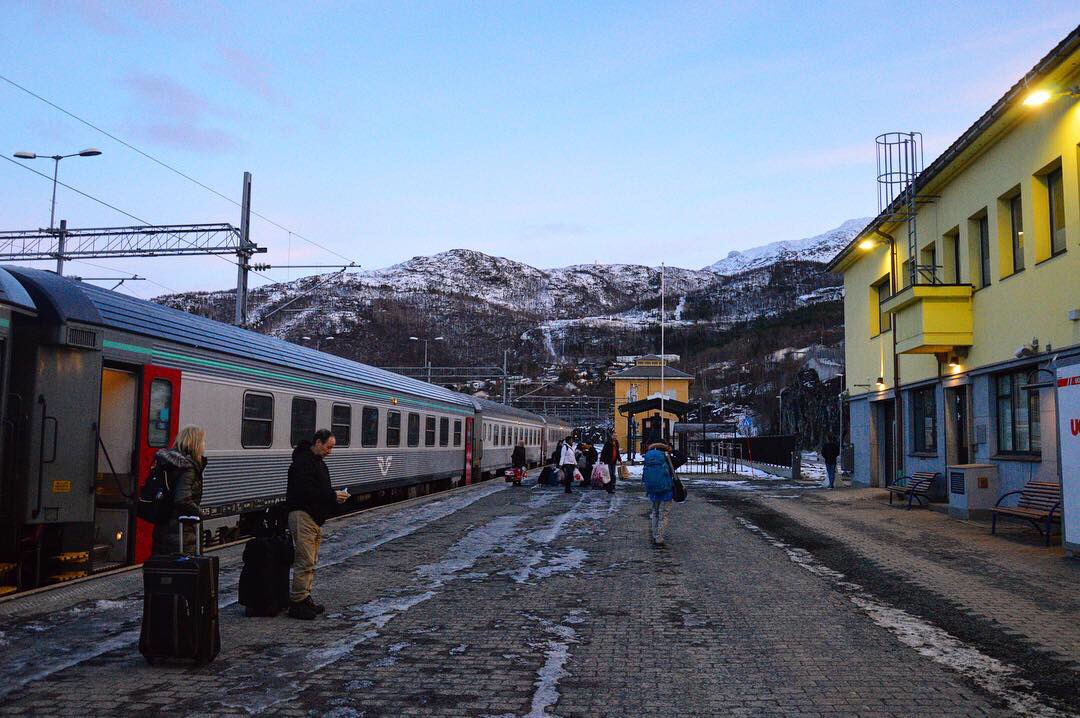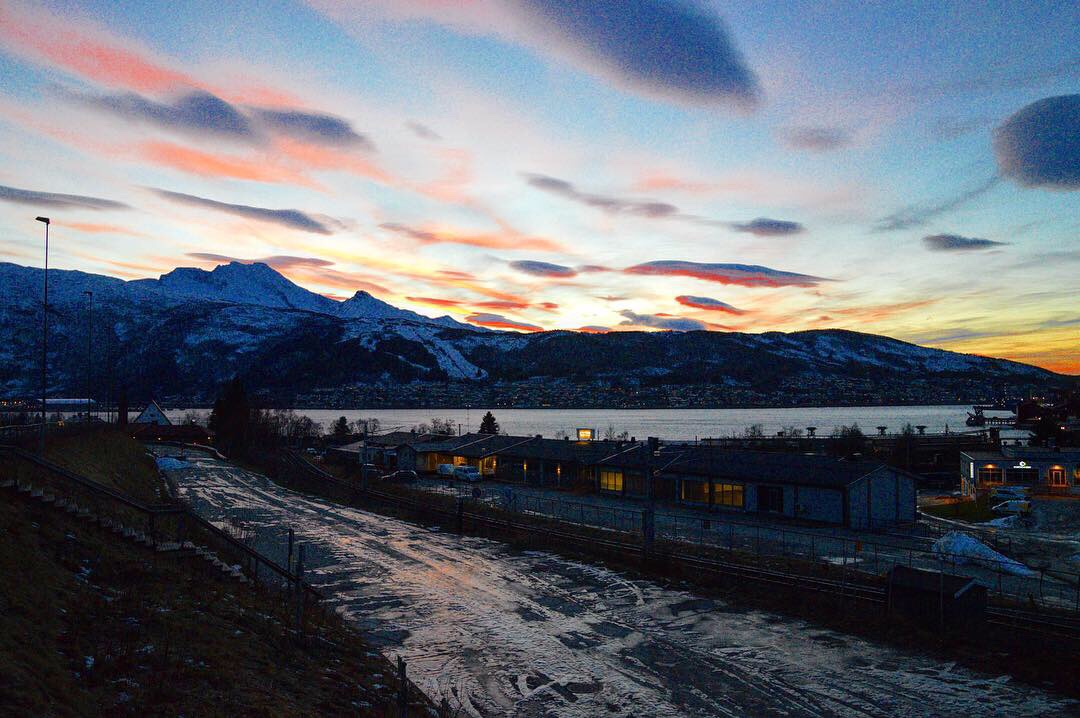 Arctic Circle Train Abisko-Narvik (in Norway)
24 hours after getting off the Arctic Circle Train, we jumped back on for the last leg, from Abisko to the Norwegian city of Narvik. The reason for taking the final hours of this trip was that it was supposed to be one of the prettiest train trips in the world, and that we cheated and flew home from Narvik as we had to work the next day.
The train trip was really spectacular, especially after crossing the border to Norway, with views over fiords, snow-clad mountains, tiny villages with red and white cottages and snowy valleys. After about two hours ride from Abisko, we arrived Narvik, where the city was pretty much closed down, being Sunday. We strolled around for a bit before catching the Flybussen airport bus for a 1,5 hour trip to Evenäs Airport from where we flew home.
Hadn't I spent all my annual leave earlier this year, I would've liked to stick around for a few more days, possibly to go on some whale watching, another 'bucket list' thing I haven't been able to tick off the list.
Next time!