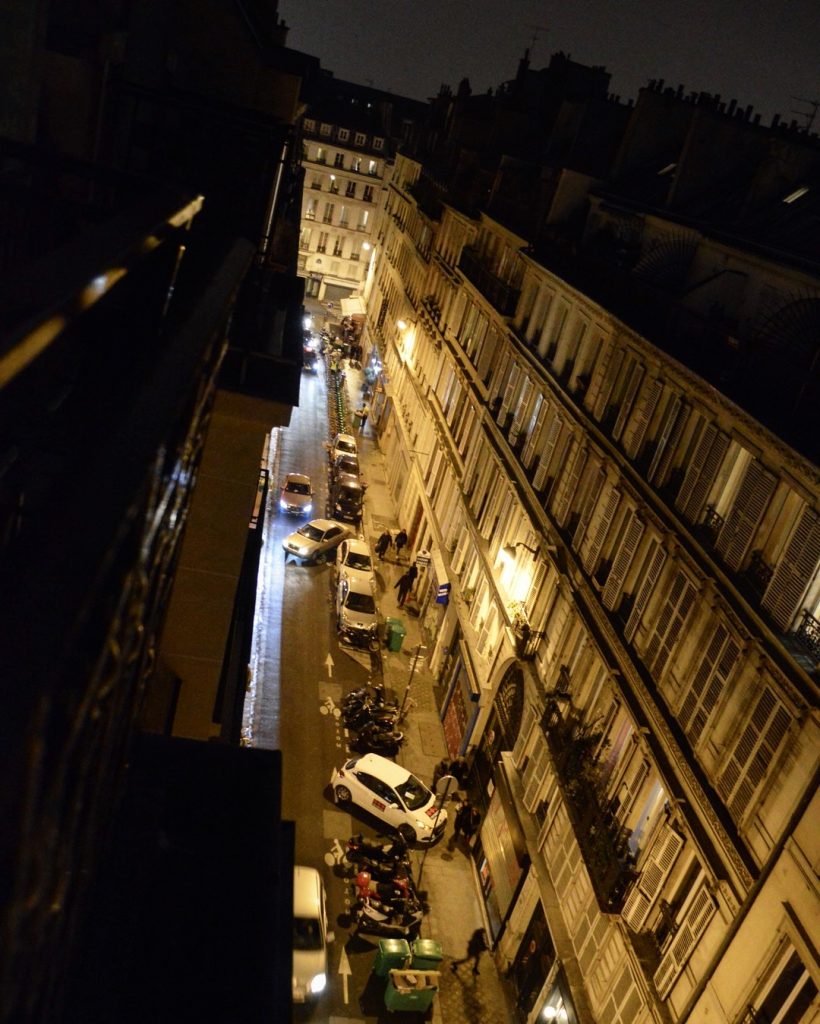 Last weekend we visited a place I should've visited a long time ago. By some reason, the closest I've been to the City of Lights is seeing the Eiffel Tower from a plane, when transiting at Charles De Gaulle airport. But now it was time, at last, for Paris! Since we're as usual saving up on our vacation days, we left straight from work Friday, and got back home late Sunday, so it's possible to do a weekend in Paris (at least from Stockholm) without using any of your precious days off. I though I'd share a couple of pictures from our short weekend visit.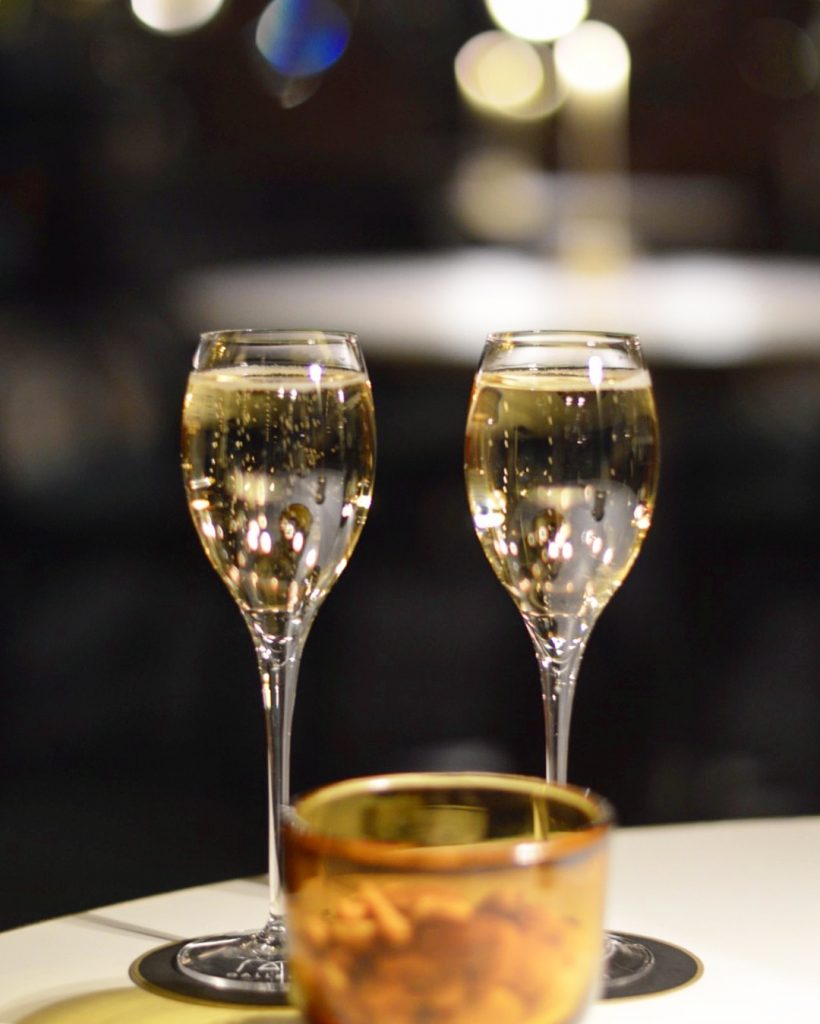 Since we are silver level members of Accor's Le Club programme we were treated to a complimentary drink in our hotel's, Hotel L'Echiquier Opéra Paris MGallery by Sofitel, 1920s style "Le 38 Bar Lounge". We were very delighted to find out that champagne was one of the possible selections, and we ordered a glass each of  Veuve Clicquot to start the party.
Our hotel had a very nice breakfast, that was served in the same room as the bar was in during night time. The spread was great, and what I had hoped for would be included on a Parisian breakfast buffet. There were numerous French cheeses, charcuterie, great bread (very important), decent scrambled eggs, bacon, fried mushrooms, fancy French butter in little paper wrappings and nice juice and coffee. Definitely my kind of breakfast. Très bien!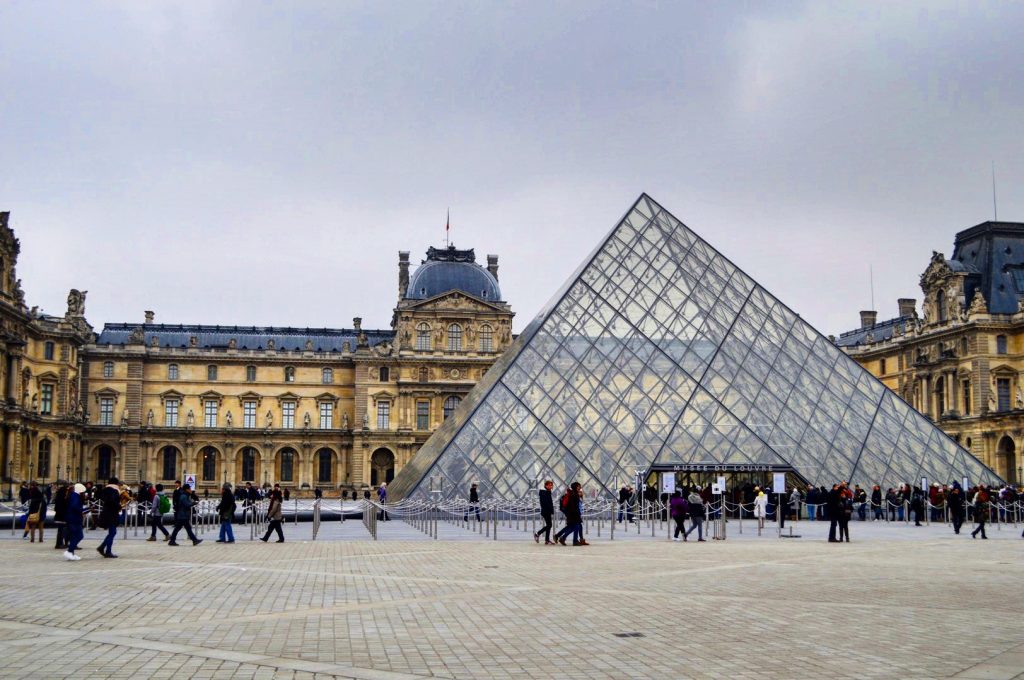 Since we only had one full day in Paris we had pre-booked Louvre tickets through Viator to save some time. I think the price was a Euro or two more a person than buying a ticket at the actual museum, but using this method, we could walk straight in (after the security check) instead of course queing to the ticket booth in the museum.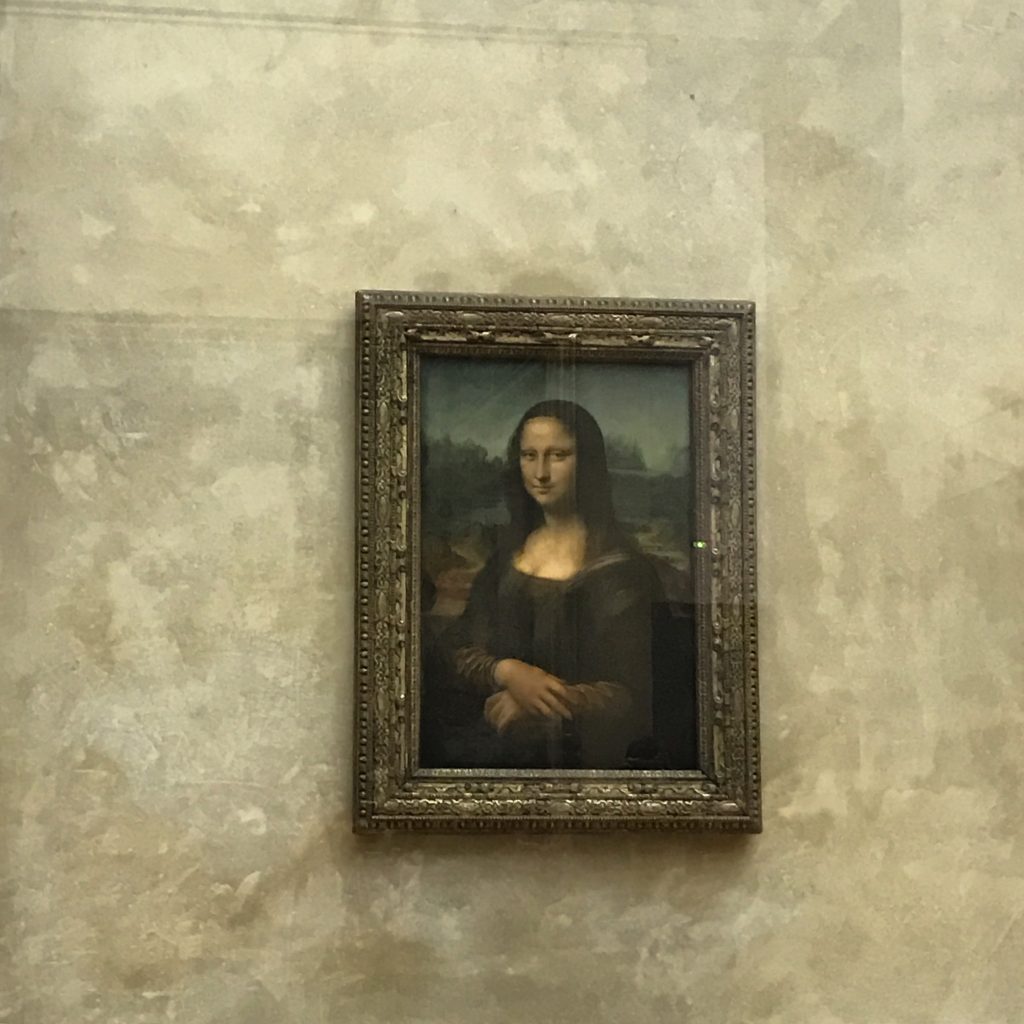 A famous lady in the Louvre.

After the Louvre, we walked to the small island on where the Notre-Dame de Paris is located.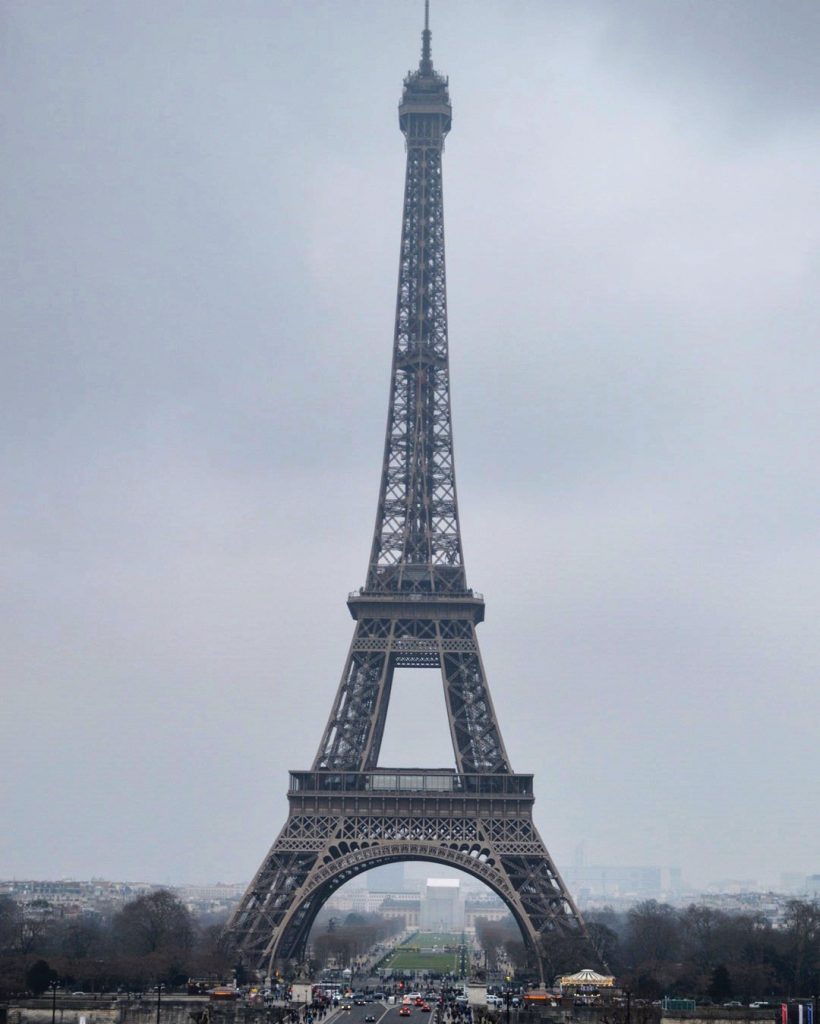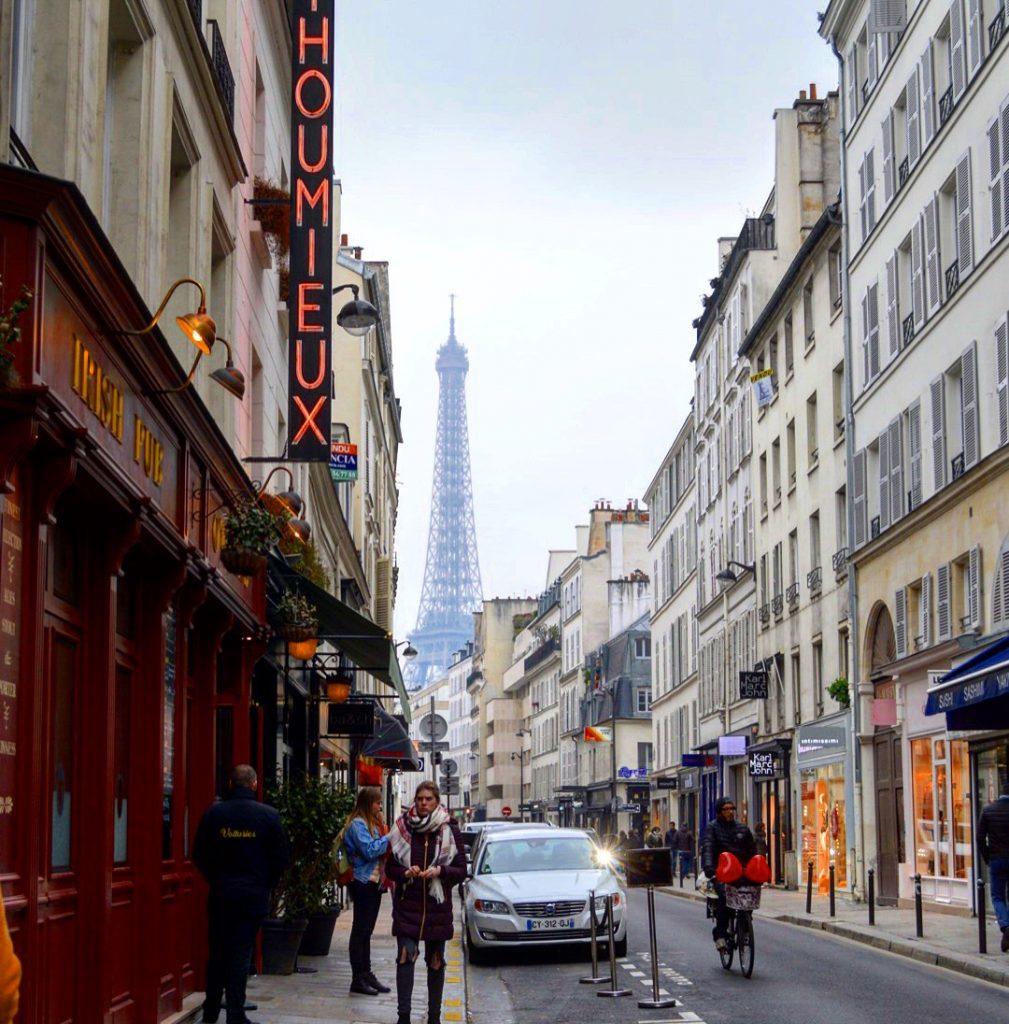 The Eiffel Tower, or in French: Tour de Eiffel, opened in 1890 and a symbol for Paris and France. It was quite a walk from Notre Dame to the Eiffel Tower. But we walked mainly along the Seine and enjoyed the views and the walk despite there was actually snowing. So much for my idea of "meeting Spring in Paris" when I booked the tickets last fall. This shot is taken from Trocadero, where you get a nice elevated position for a good picture of the Eiffel Tower and views over Paris in general.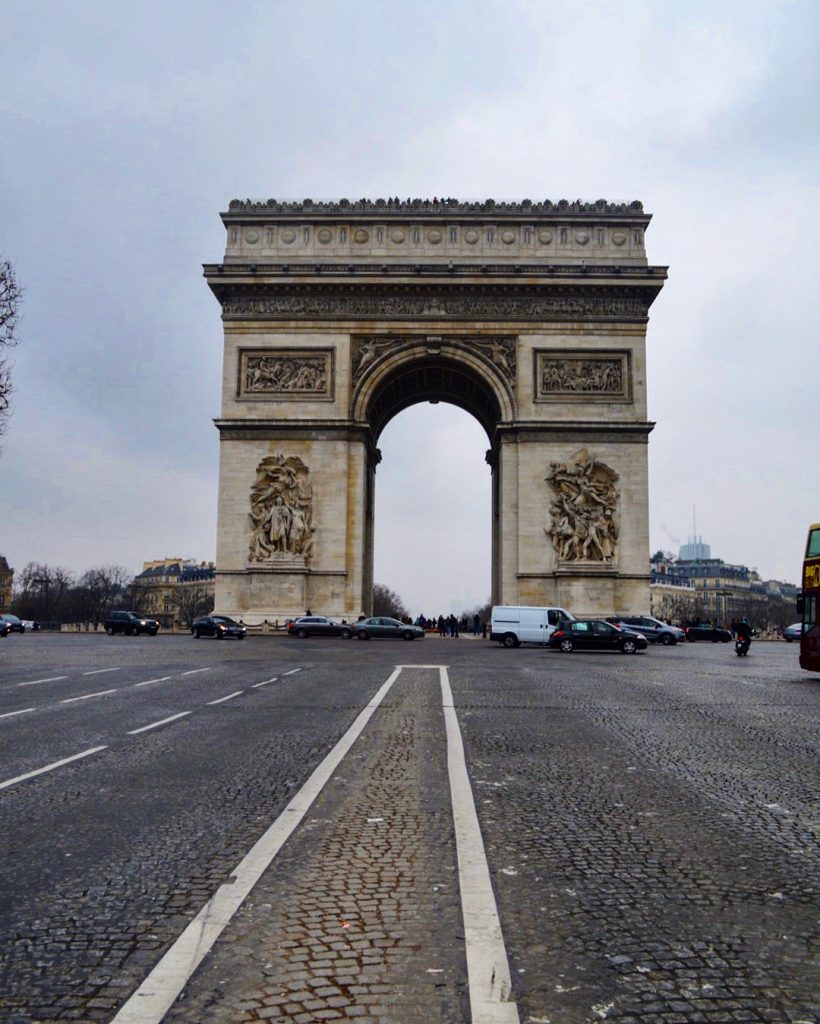 After the Eiffel Tower, we walked to the next sight, the Arc de Triomphe and the fancy boulevard Champs-Élysées. At this points our feet hurt and the step-tracker showed roughly 30000 steps or 20 kilometers. It was time to use the Paris Metro. We bought one single ride ticket each (€1.90 in 2017) and navigated our way back to our hotel.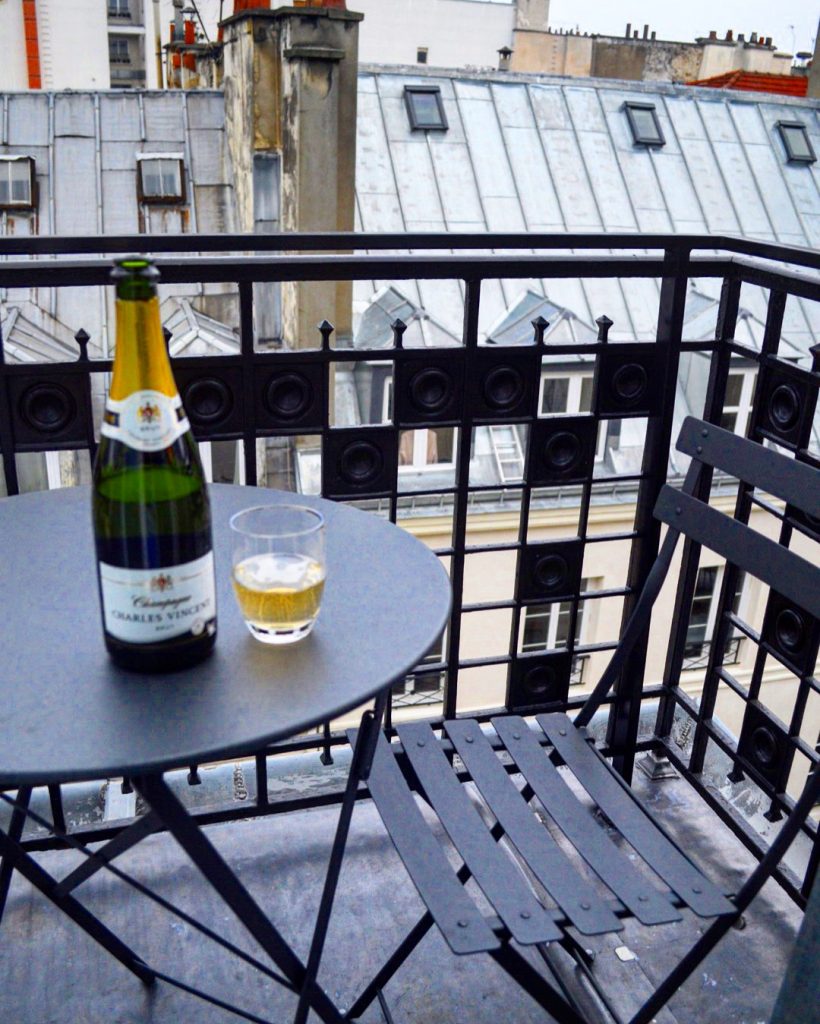 Feet resting-champagne on our hotel room's Parisian balcony.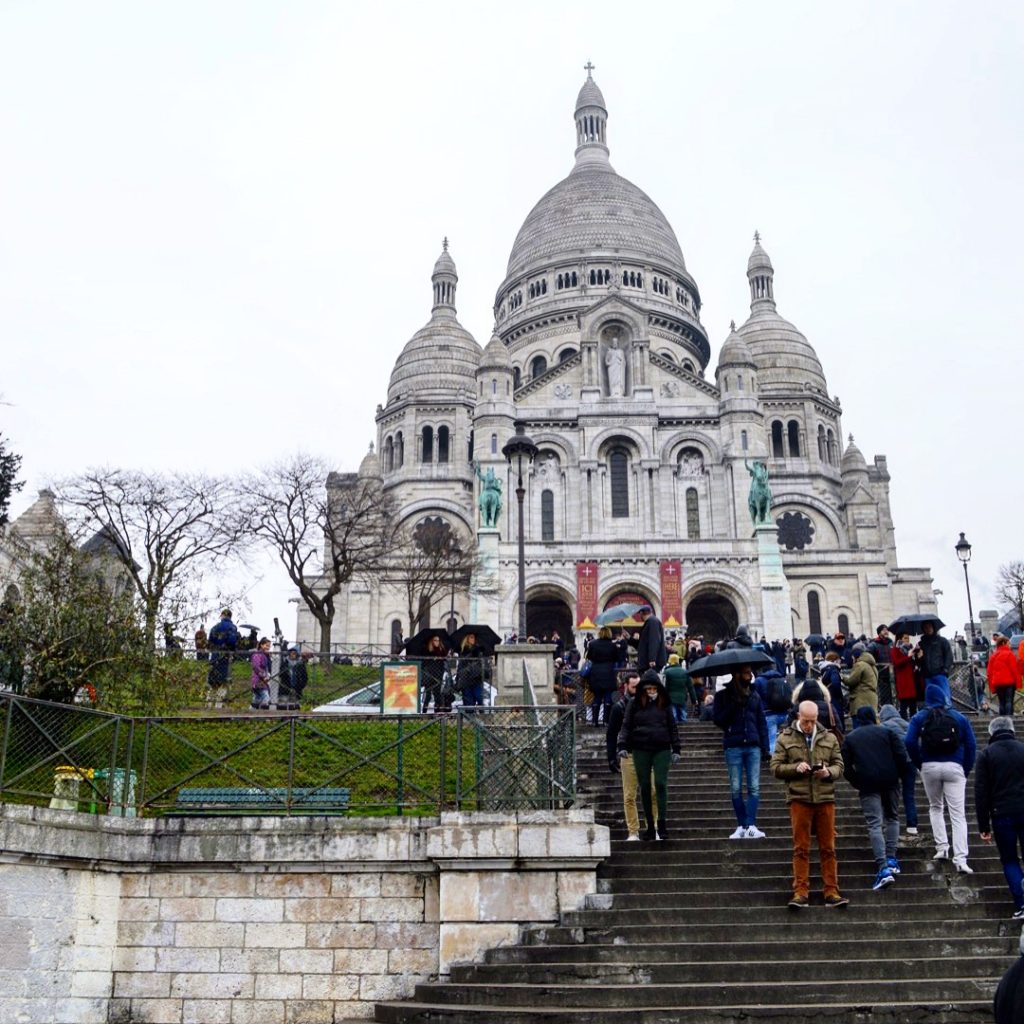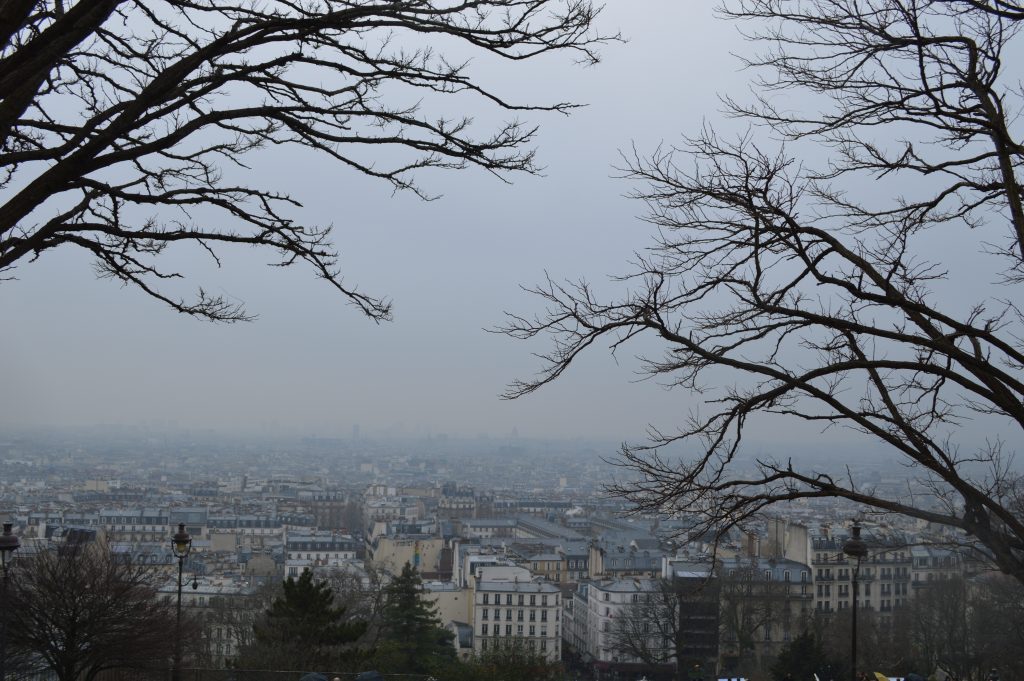 Day two we sort of cheated and took an Uber X (worked really well in Paris by the way) to the Sacré-Cœur where we were treated to grey but great views over the city. Again, a great place to snap some pictures over Paris. We were told the area was a little bit rough, but we walked down through Montmartre towards the more central parts and thought it felt very safe.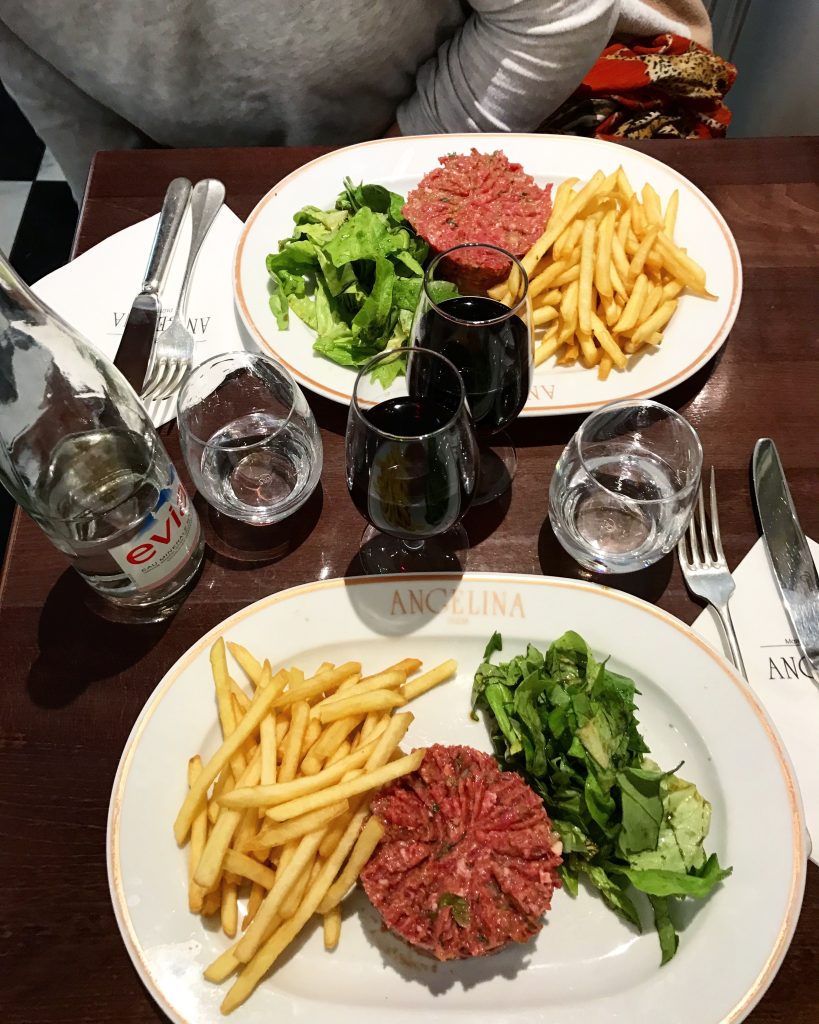 Our walk ended at "Paris' answer to Harrod's": the Galeries Lafayette department store. Here we found Angelina where we had an okay but honestly a bit dissapointing steak tartare with pommes frites and salad. The tartare was served quite cold, and felt a little bit soggy and almost wet. I might be wrong but I think I noticed a hint of ketchup in the flavour. I was not impressed, but on the other hand my travel companion liked the tartare.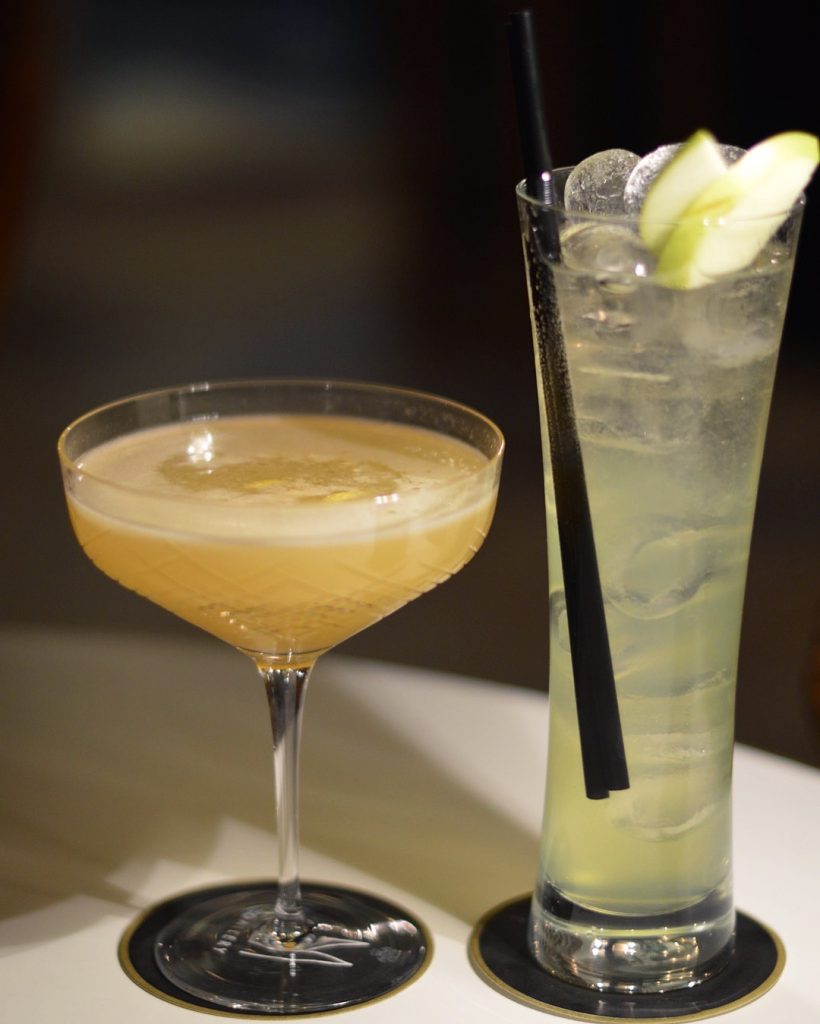 One for the road. A final cocktail at the hotel bar before our transfer back to the airport and reality of another work week.