During our eight days in "the smiling coast", we actually managed to do quite a lot, despite spending a considerable amount of time on the beach, poolside and lazying around with a cool Julbrew in our hand.
Beaches
Maybe not a proper activity per se – or actually, I guess it can be counted. The Gambia is one of the sunniest destinations around, and you should visit a beach while there. If not for tanning to just check out a West African Atlantic Ocean beach. There is, except for beautiful surroundings, almost always something going on. Fruit ladies, juice men, the odd 'bumster' and perhaps an occassional bull kicking a nosey dog (yes, that happened).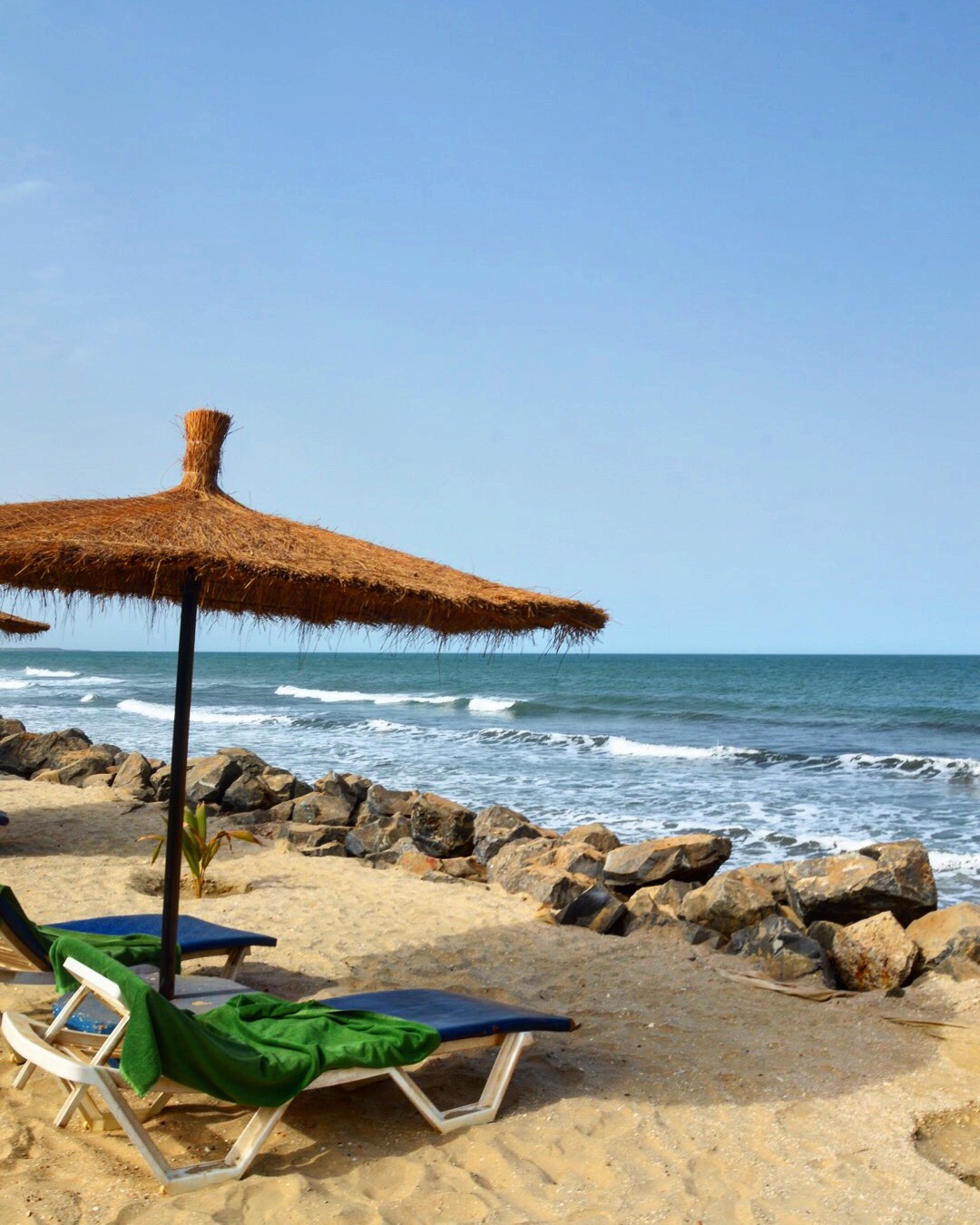 Senegambia Beach Hotel (Kololi Beach)
During our visit we stayed at the Senegambia Beach Hotel (which I will review further in an upcoming post). Due to sea errosion, the "beach front" of this hotel is now situated above the actual beach, and you reach the water by stairs. If you go down the stairs and walk along the beach (later in the day when water's lower) to the right, you'll reach more flat-surfaced beach in about a few hundred meters.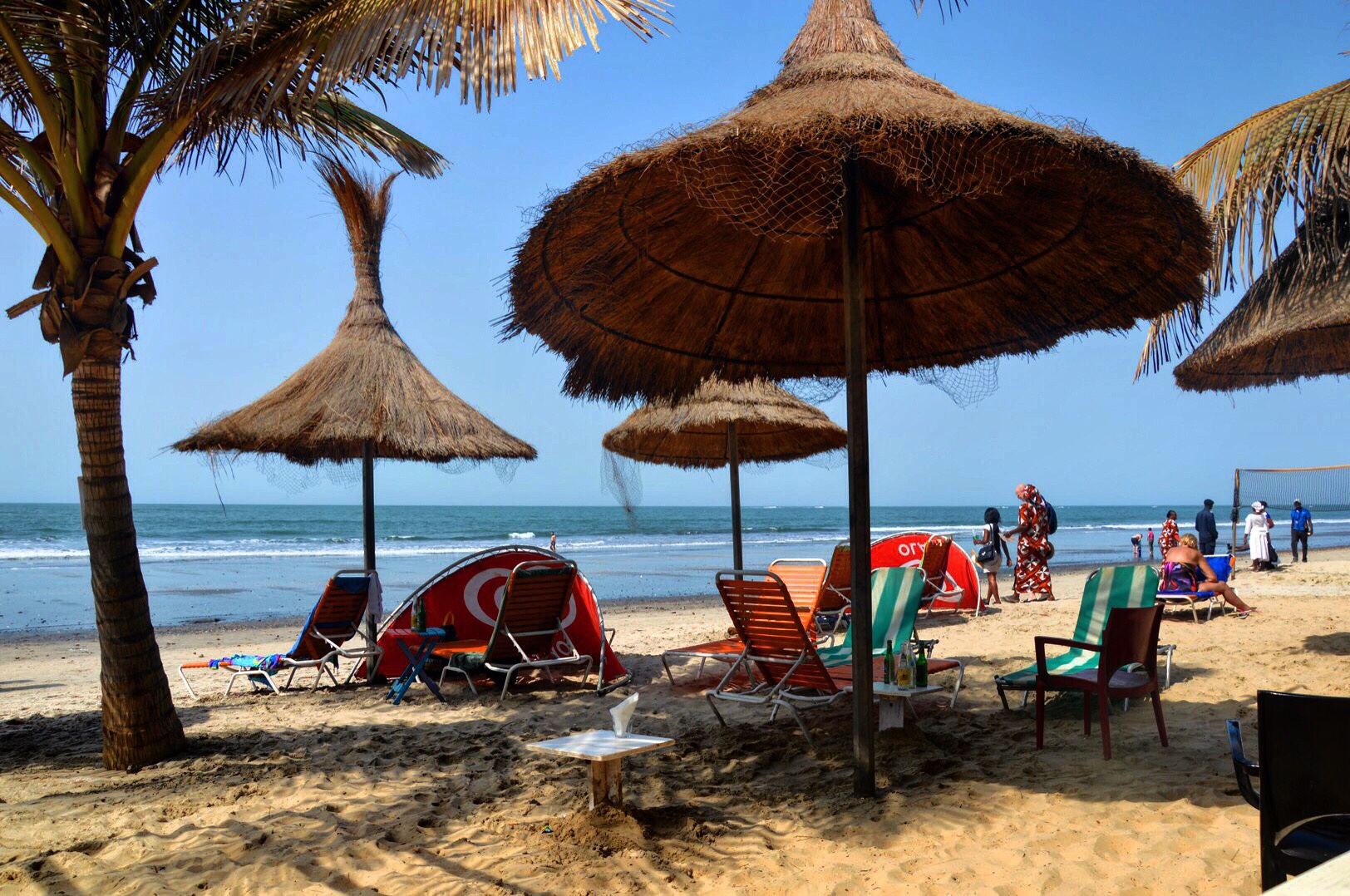 Poco Loco Beachbar Gambia
As mentioned above, if you walk to the right along the beach from The Senegambia Beach Hotel, The Kairaba or Holiday Beach Club you'll eventually reach the Poco Loco Beach Club next to the Djembe Hotel. This beach is really nice and at the beach club they have loungers, semi-cabanas and regular seating. It seemed like you could use their facilities if you bought a drink or had a meal (which supposedly from what we heard was good). A Julbrew was 65 Dalasi (~€1).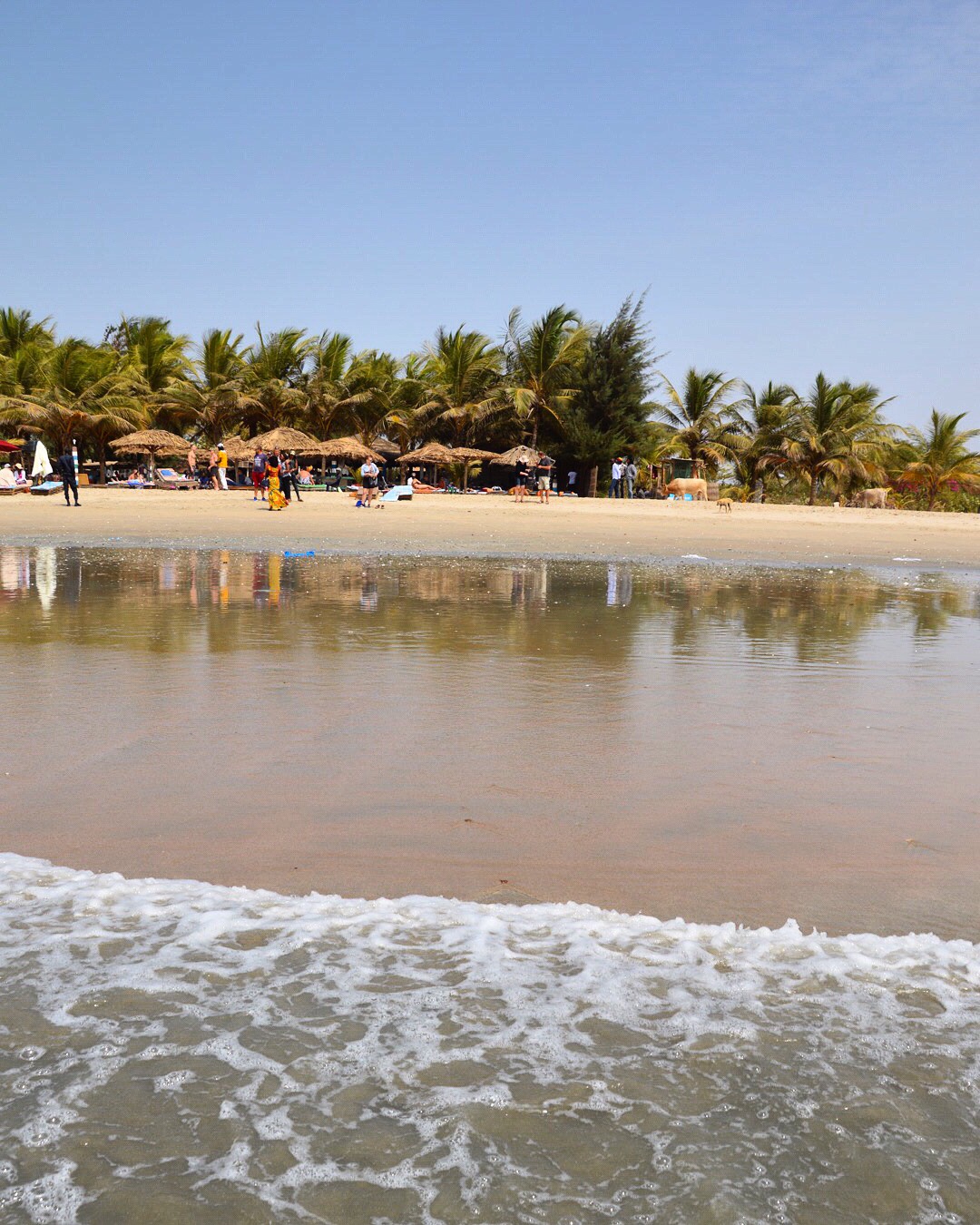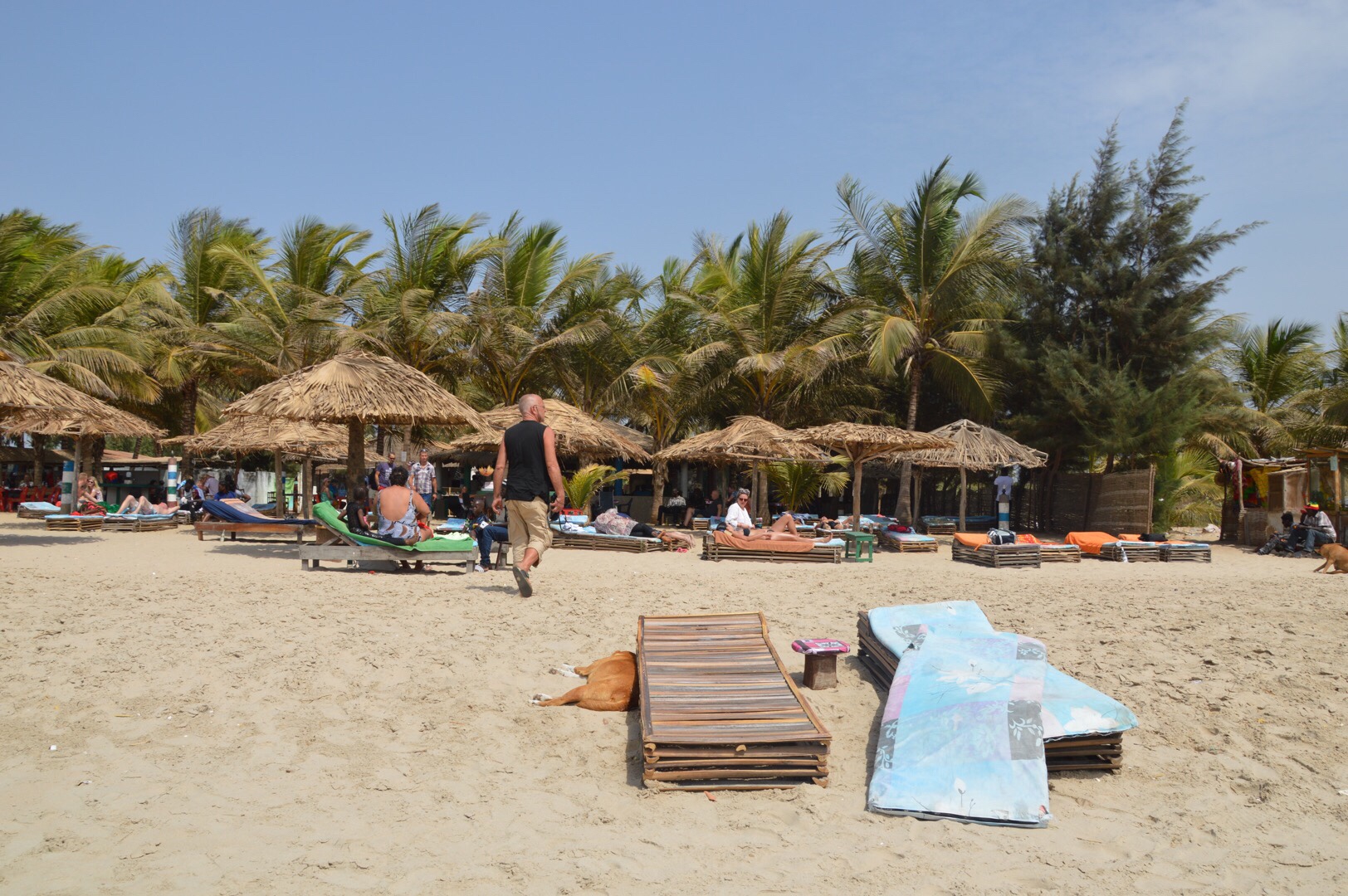 Sanyang (Paradise Beach)
About 30 minutes drive (the last part is quite bumby) from the Senegambia Strip is Sanyang Beach, also known as Paradise Beach, and called one of Gambia's best/prettiest. The beach is wiiide and indeed pretty. There's also a restaurant and bar (Rainbow) with decent food and drinks, a couple of sellers and, for reasons unknown, some livestock (a quite massive bull roaming around freely) when we visited.
Tours (where to visit)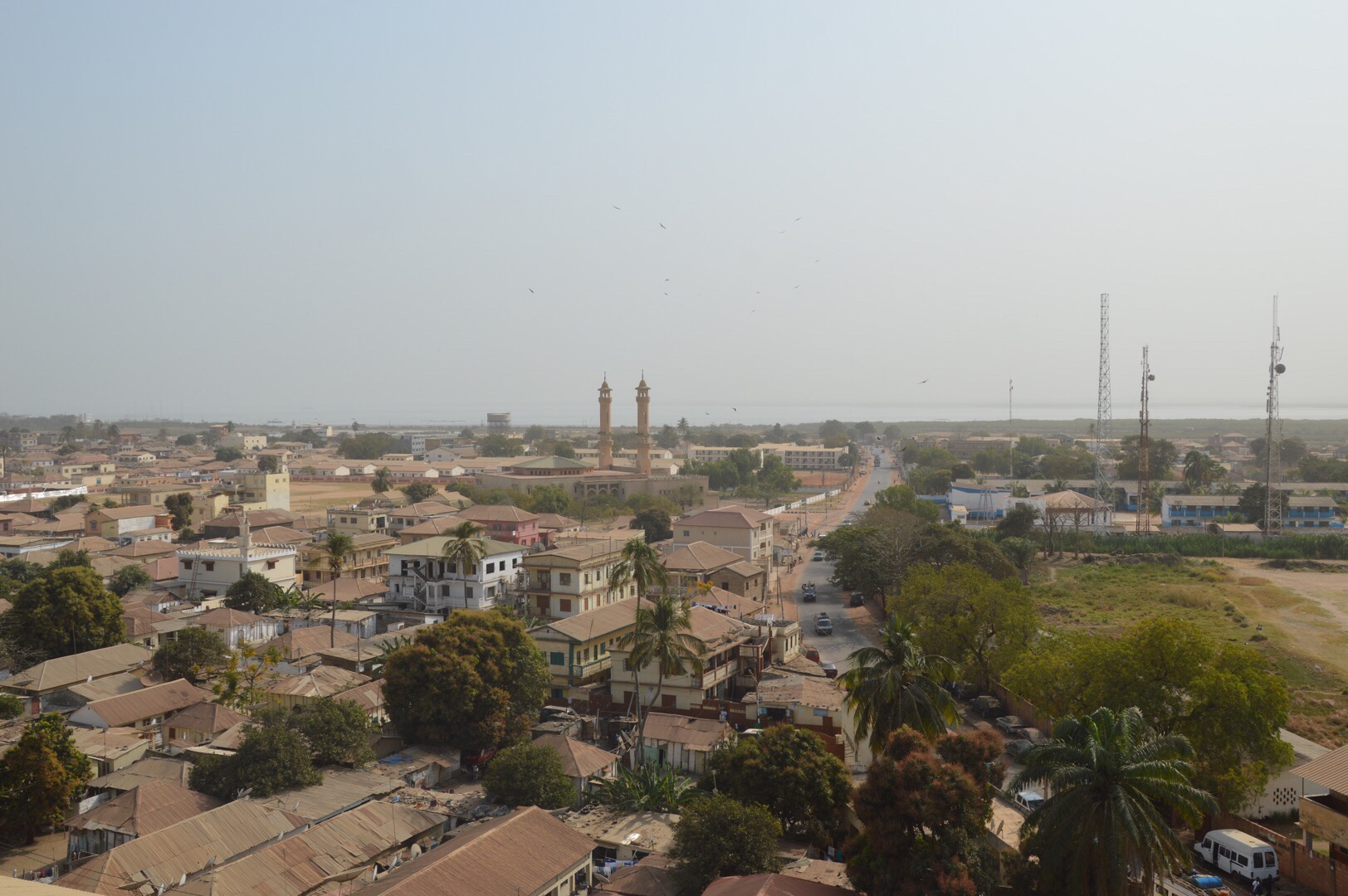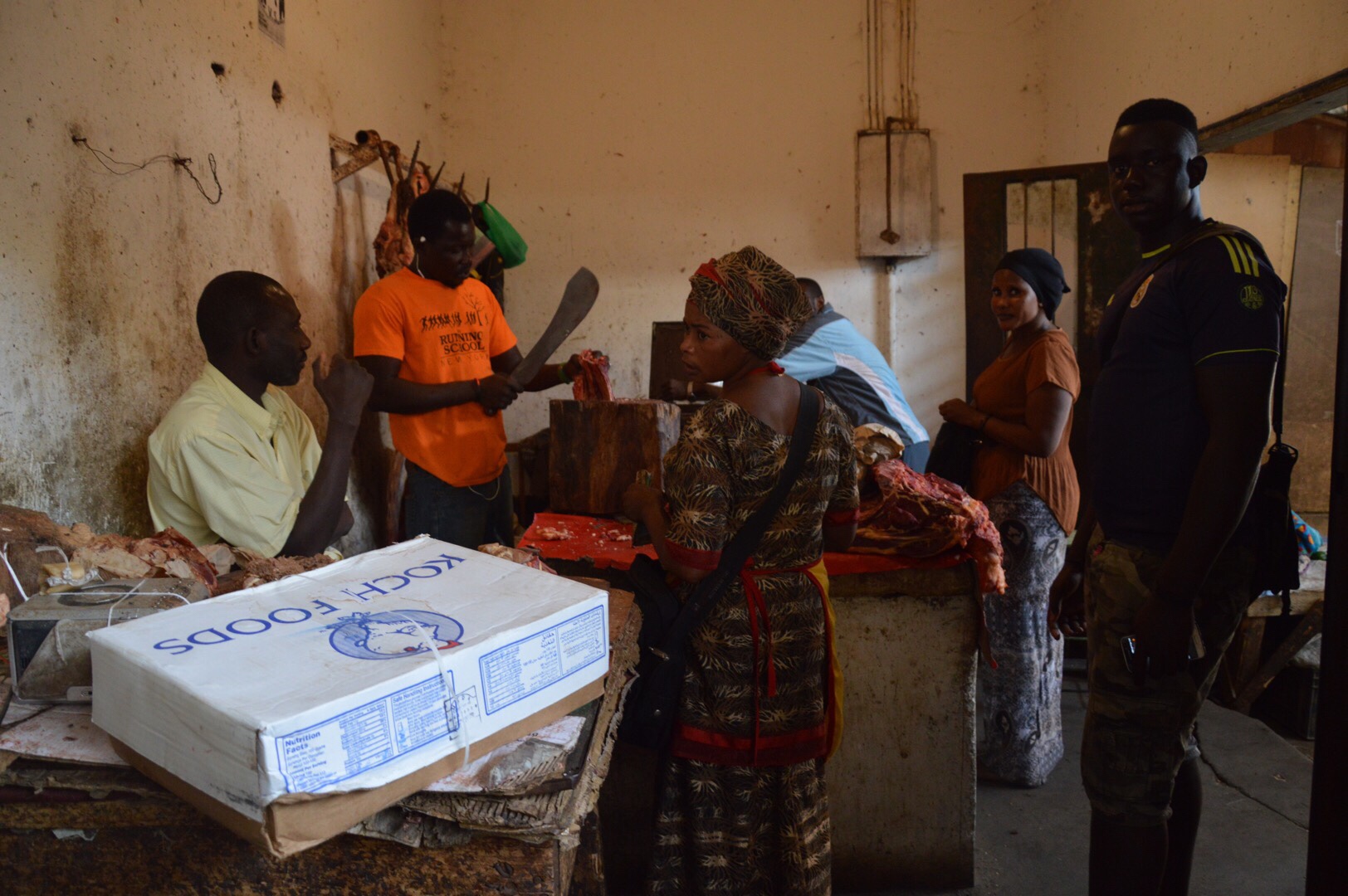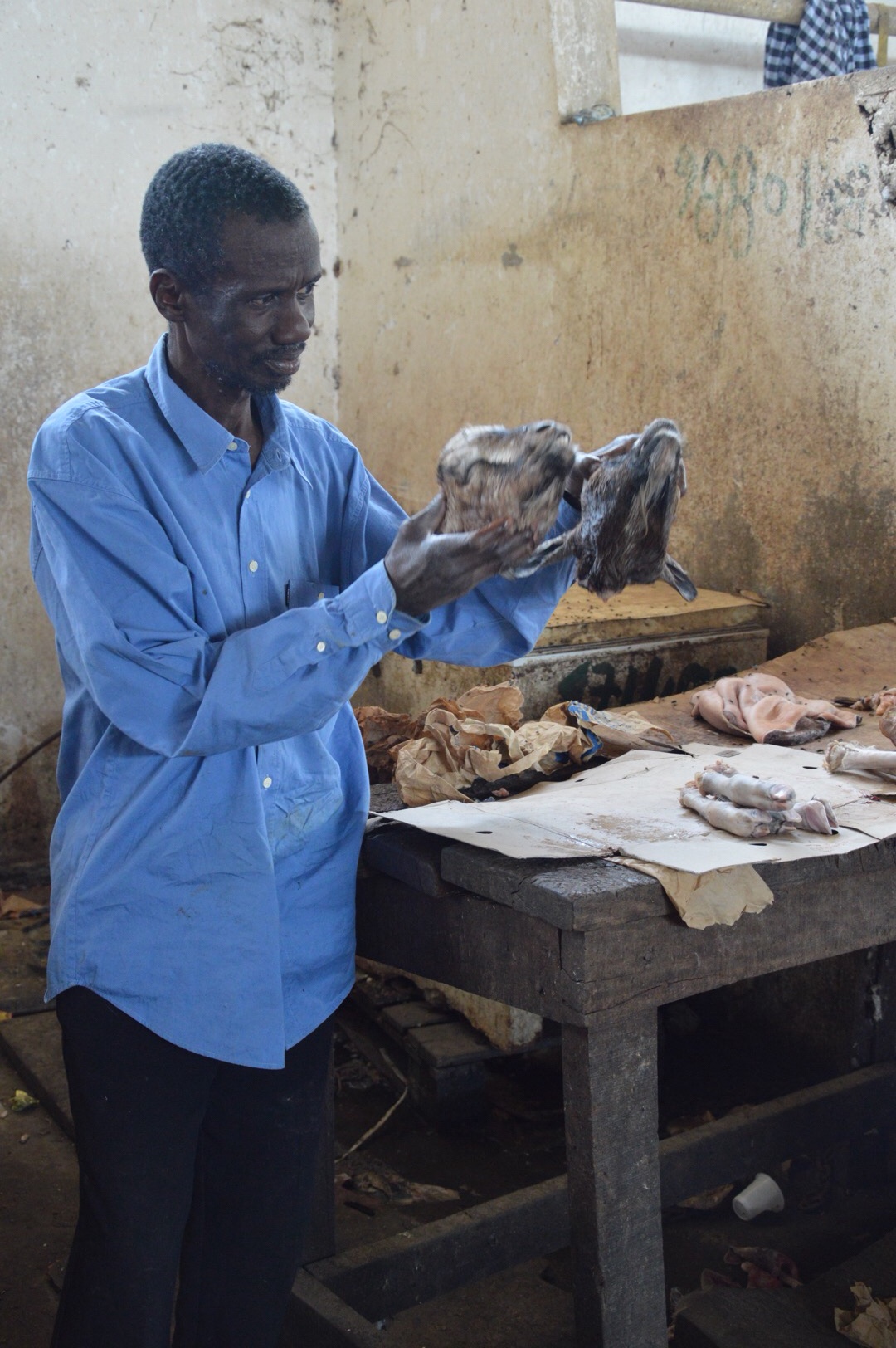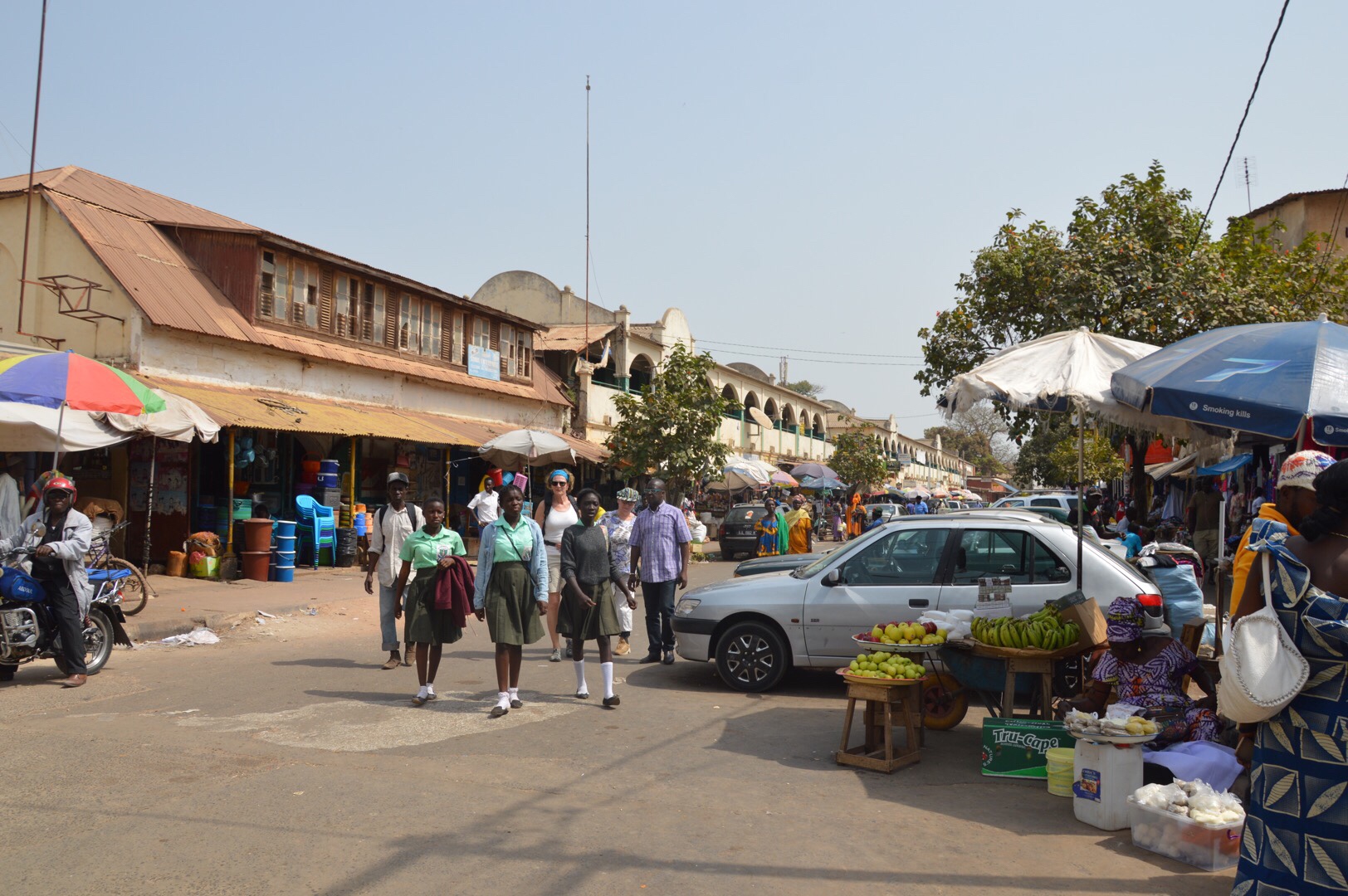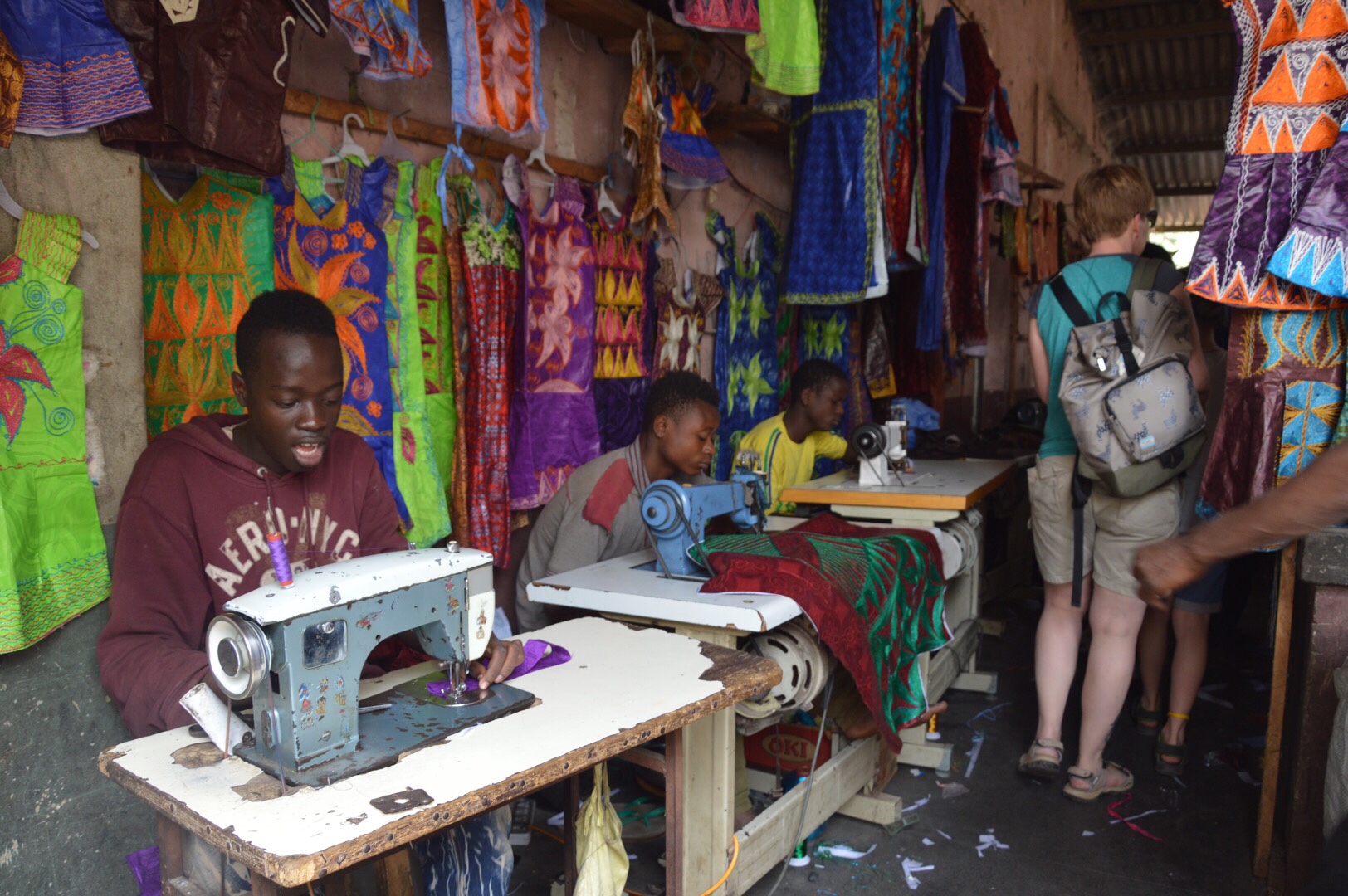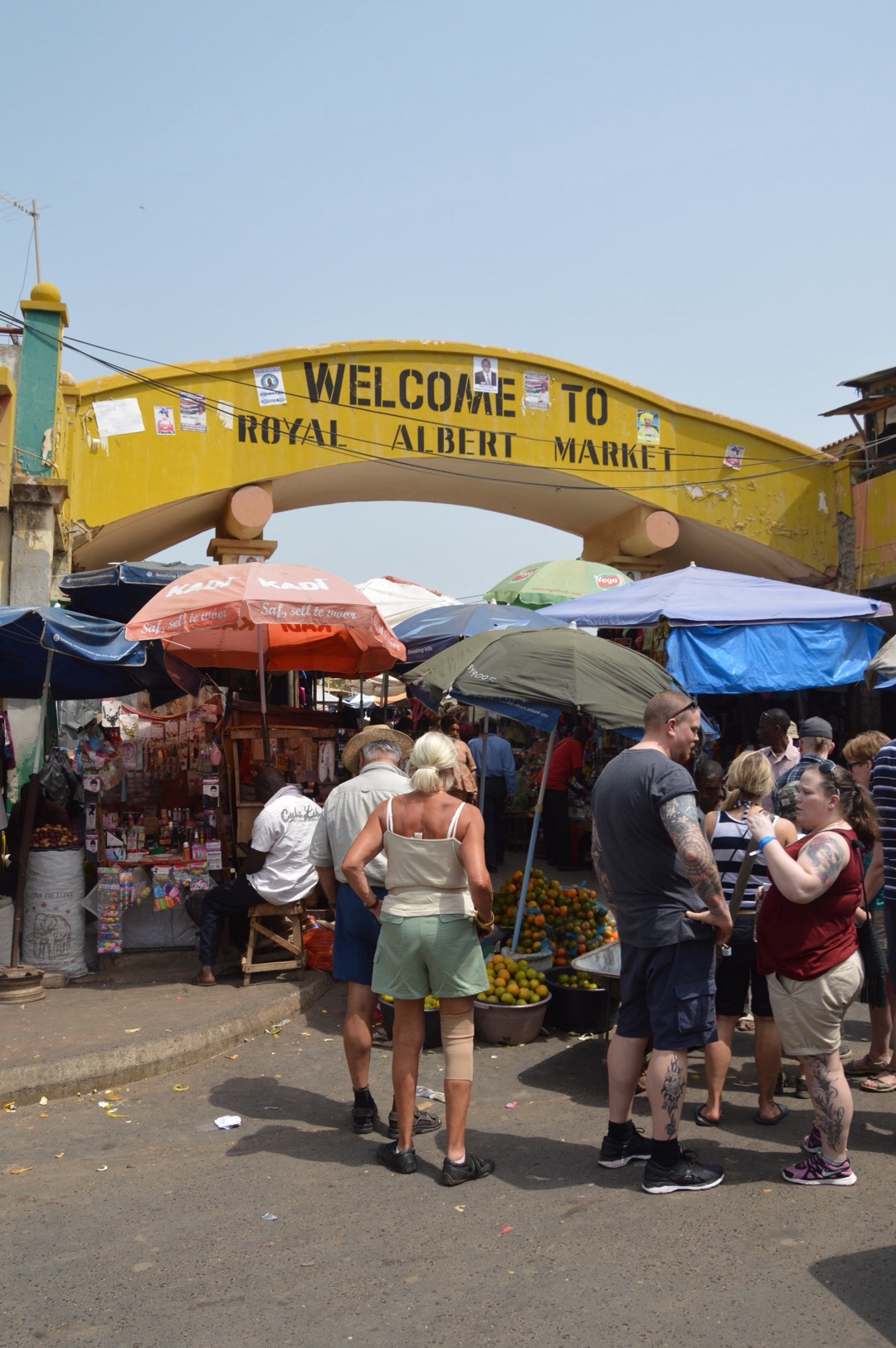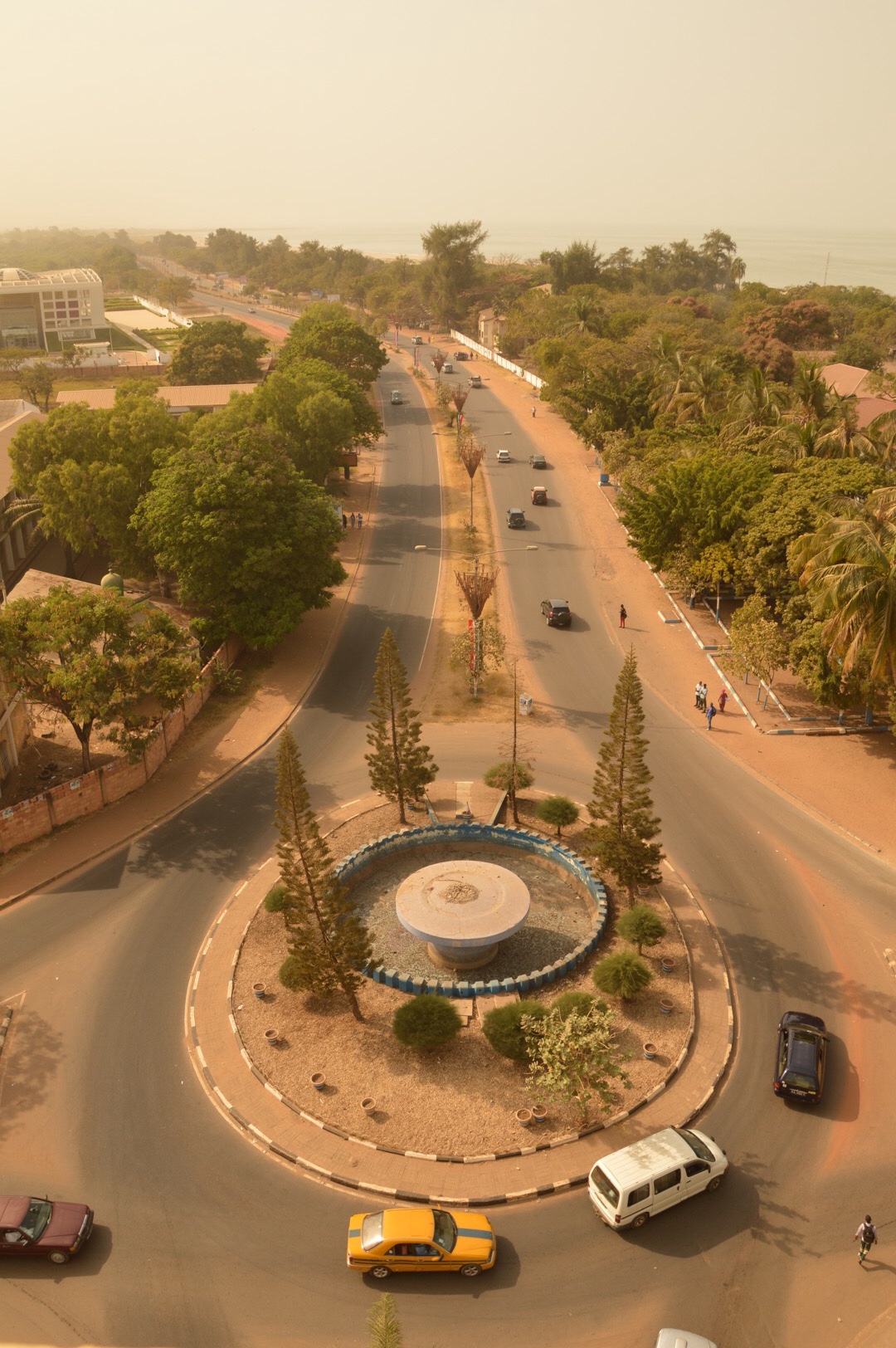 Banjul
We took three different tours during our visit. The first one to Gambia's tiny capital city Banjul. All our tours was booked through our Swedish tour company Ving, but all but the Banjul tour was with English guides and buses from Gambia Tours which seemed to be a quite large local operator. Anyway, the Banjul visit was quite interesting and we got to visit the small national museum, the Arch 22 monument/building which featured some nice views (and photo ops!) from the top floors. Although be aware that you'll need to walk up as the elevator was pretty much missing. We also visited the Albert Market which was a quite cool experience. Bargain hard. Finally we had a nice buffet lunch at the Nefertiti Beach restaurant.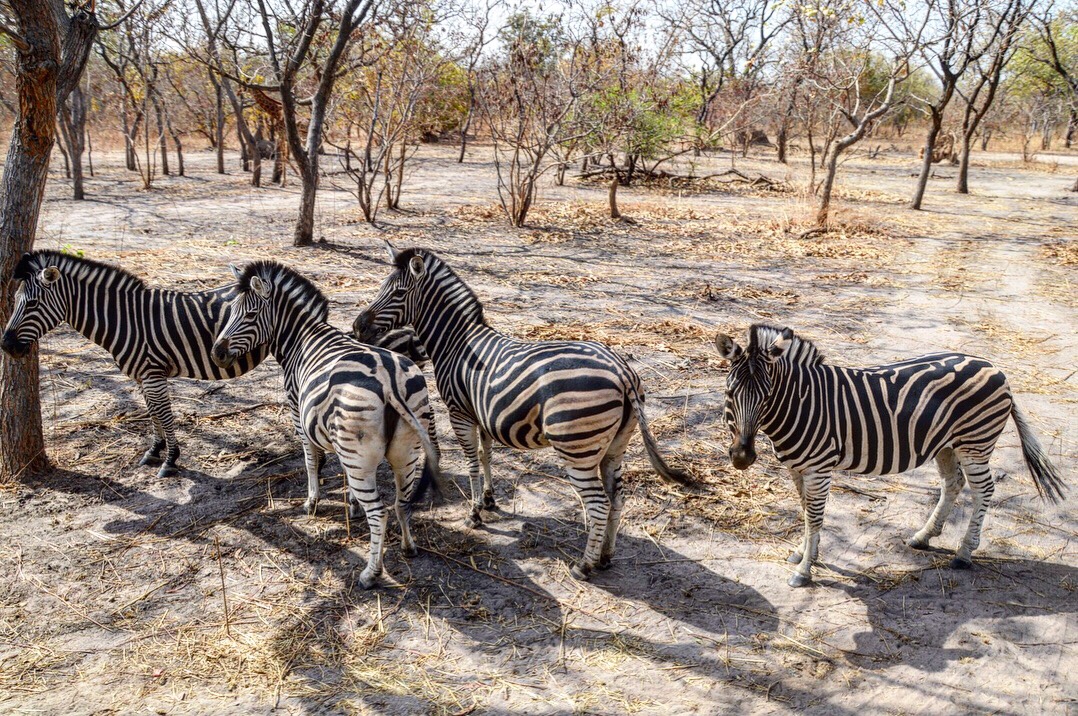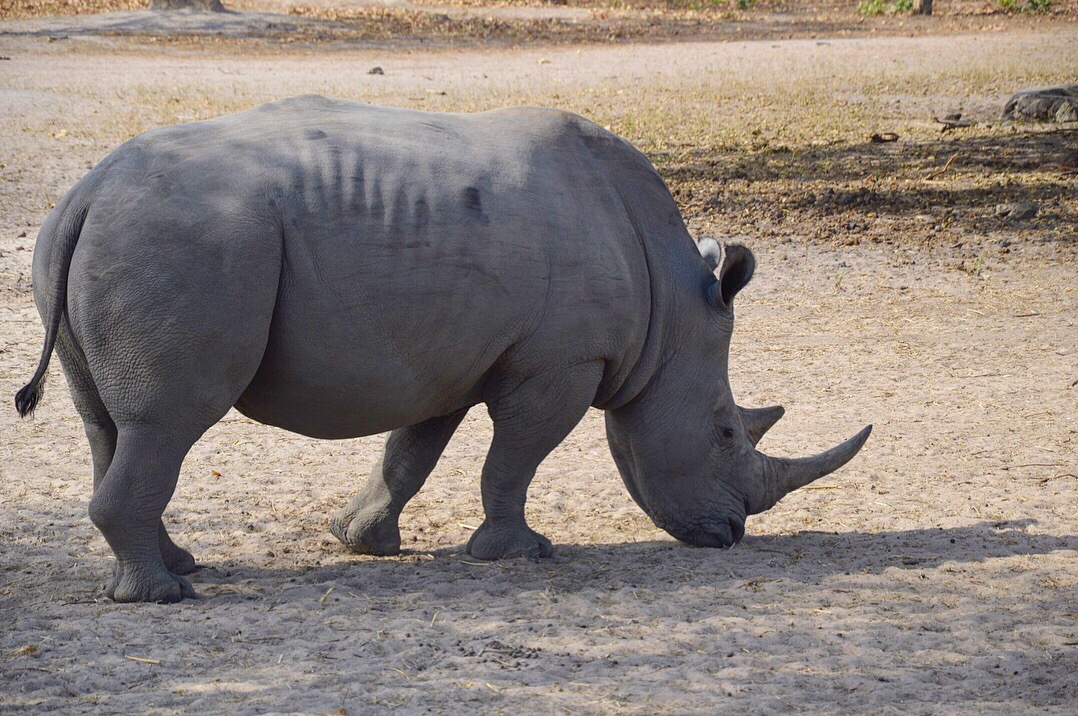 Fathala wildlife reserve (in Senegal)
Our second tour was a trip to neighbouring country Senegal and the Fathala Wildlife Reserve. The reserve is sort of a semi-real experience. The giraffes for instance are imported from South Africa to try to restore the former abundant wildlife back to the region. The animals roam freely, and according to our guides there's no guarantee of seeing any or all animals during a visit. Nevertheless we found all of them within our first hour. It is a cool experience, but it did feel a little bit like a large zoo. Worth a visit though, especially for me that has never (yet) been on a safari.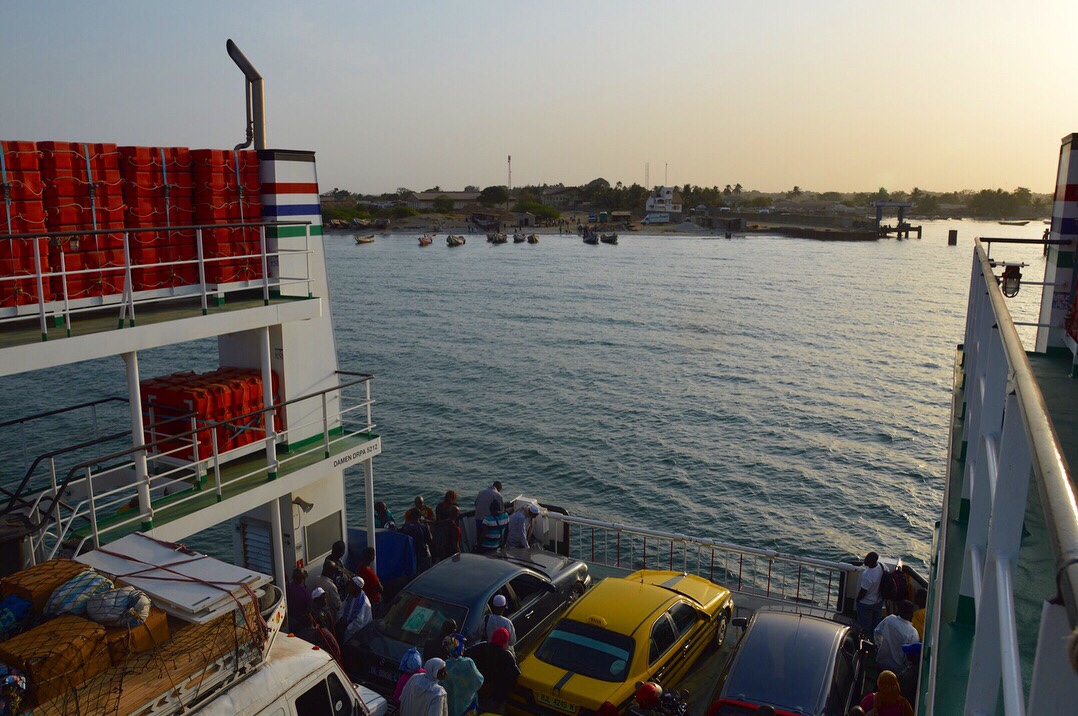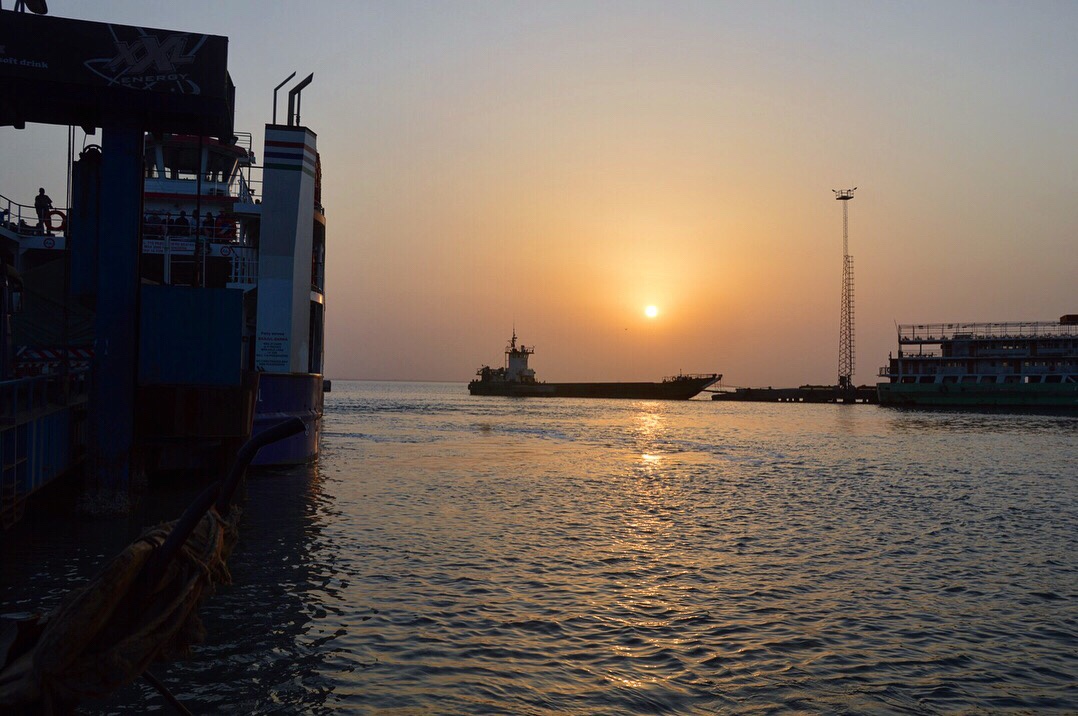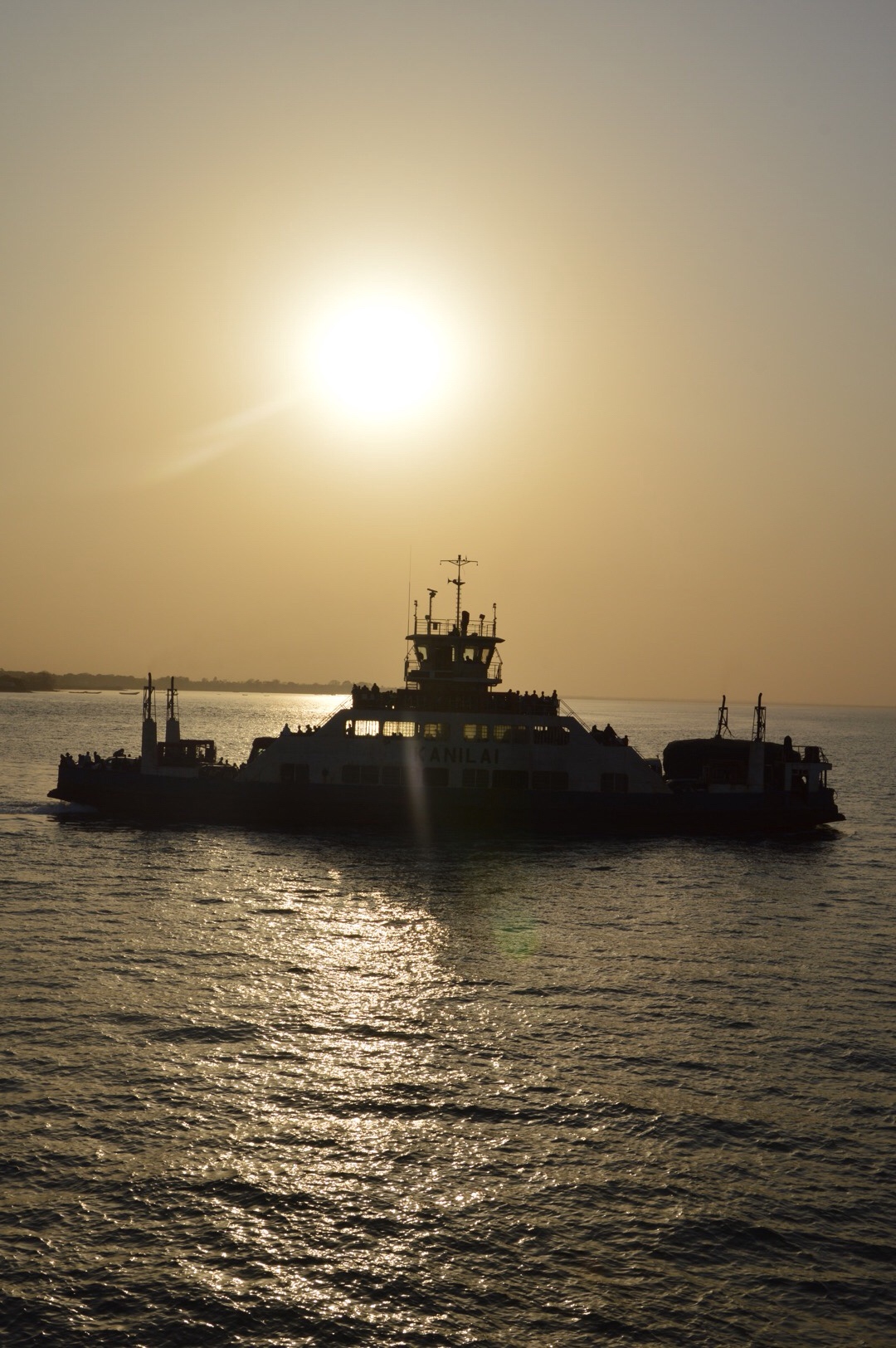 Apart from animals however, the trip to Fathala is quite long and definitely an experience in itself. It involves using the Banjul to Barra ferry, which was a breeze during our morning crossing, and somewhat claustrophobic (crowds), hot and painful (think diesel fumes and 35 degrees) on our afternoon return. It also involves a border crossing into Senegal (and same procedure on the return to Gambia) where you'll need to exit your vehicle, leave your fingerprints, get a passport stamp and deal with loads of vendors, children asking for money and pens, beggars and general hustle and bustle. I honestly thought it would be worse and quite liked the experience, but come prepared I guess.
For me it was definitely worth it as it was an experience I've never had before and that I'd also got to visit Senegal. Bear in mind though that it's basically 9 hours in total for a 2 hour game drive and at best a 1 hour lunch. That is, 3 hours one way trip from your hotel to Fathala.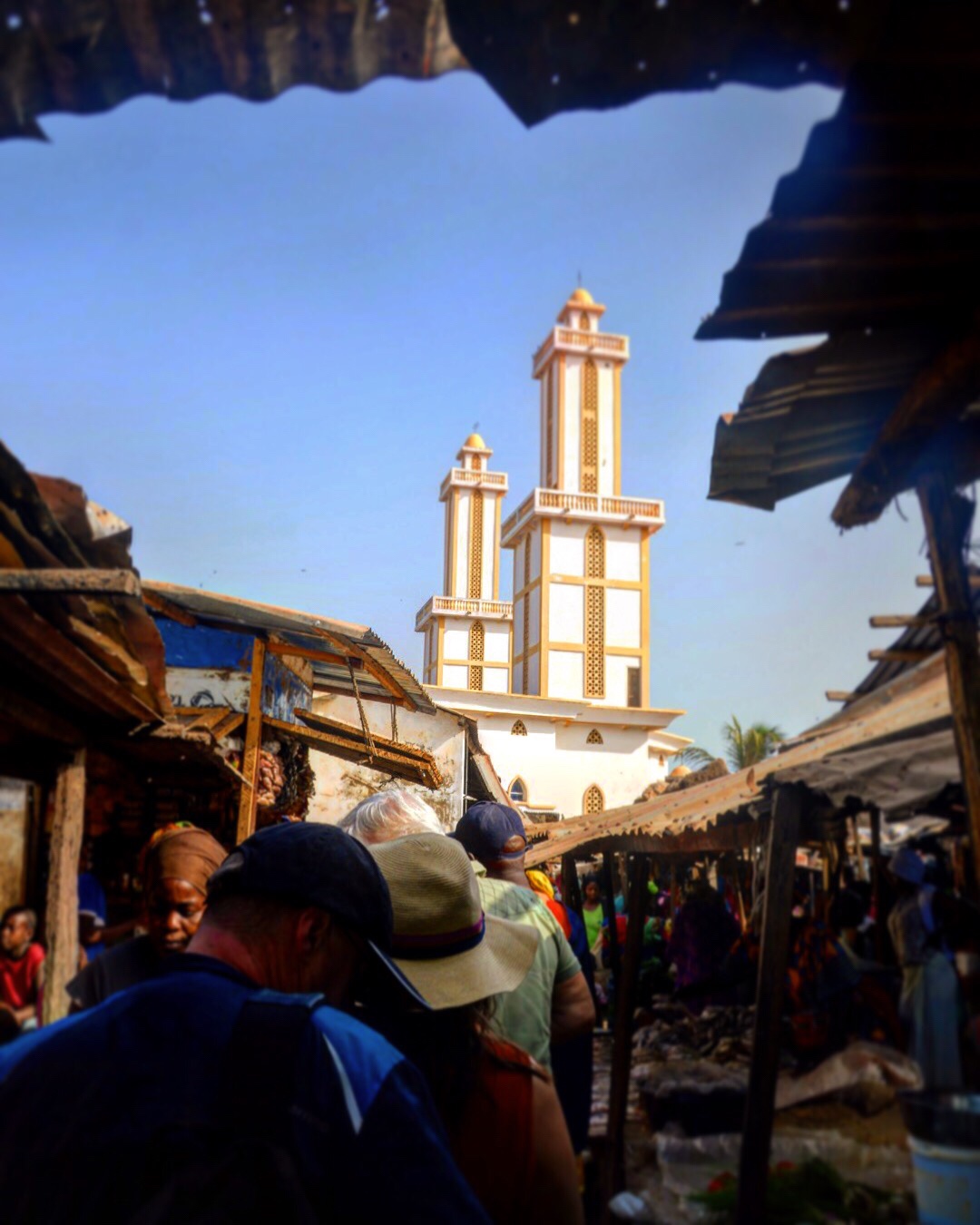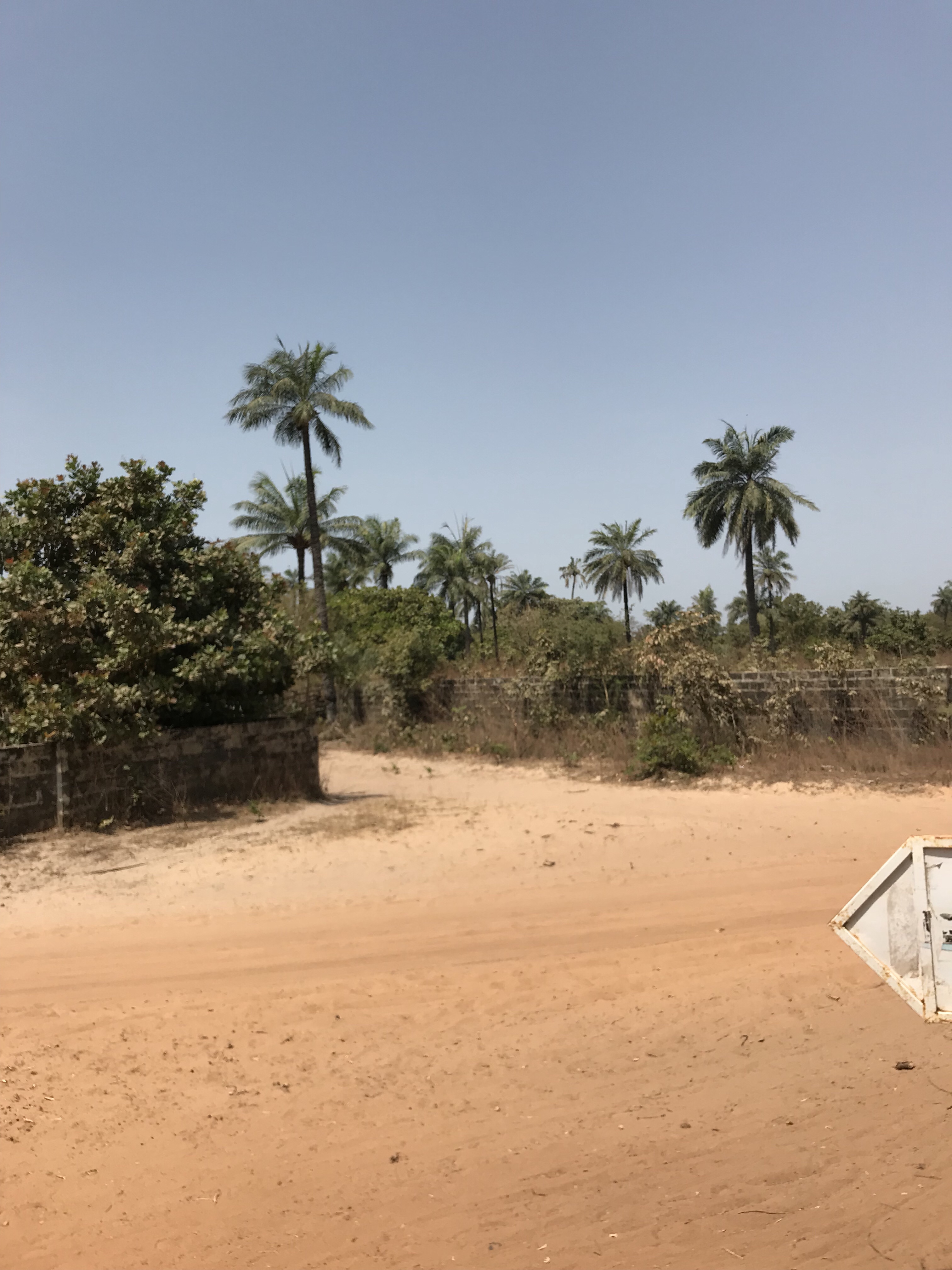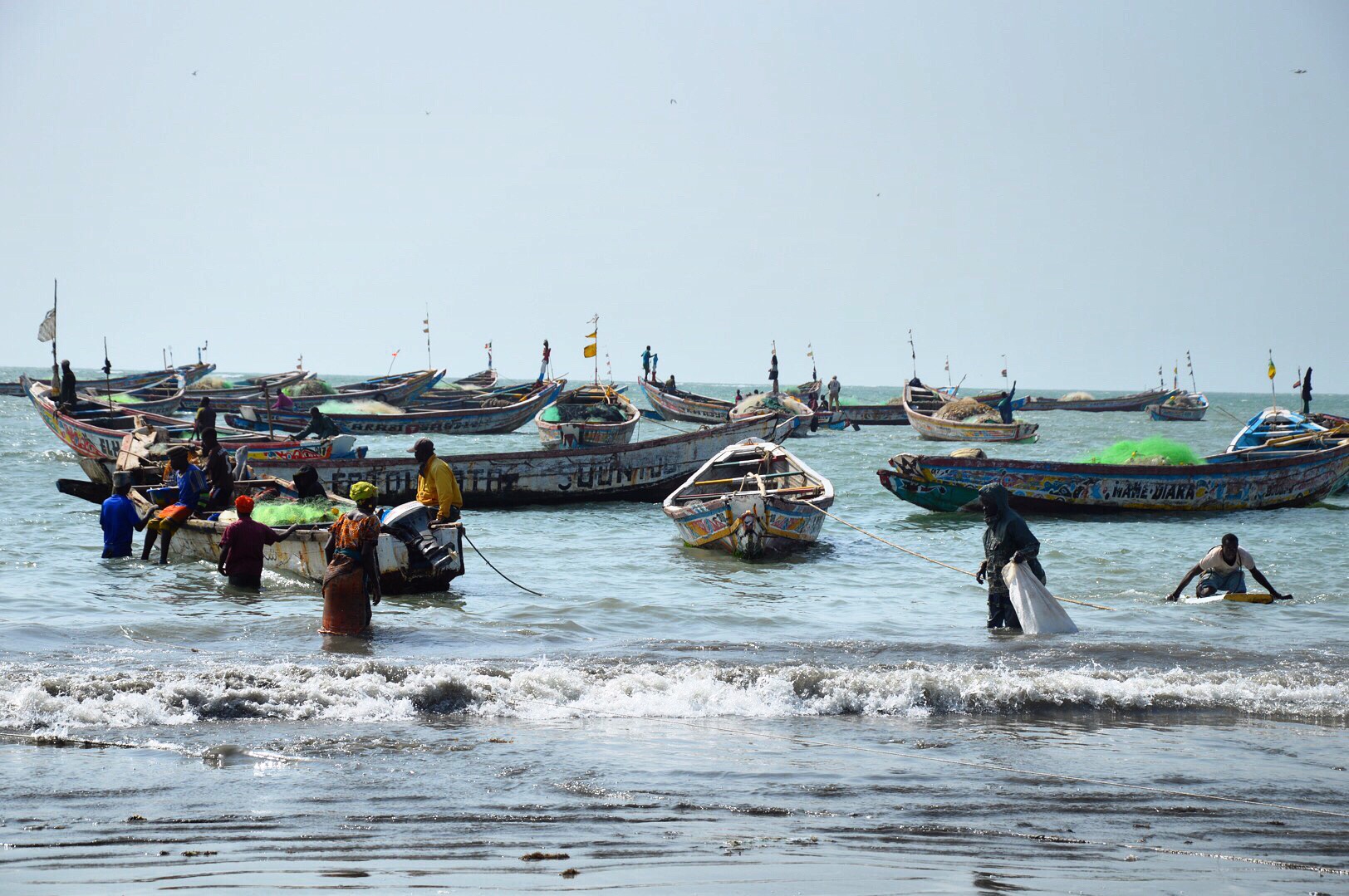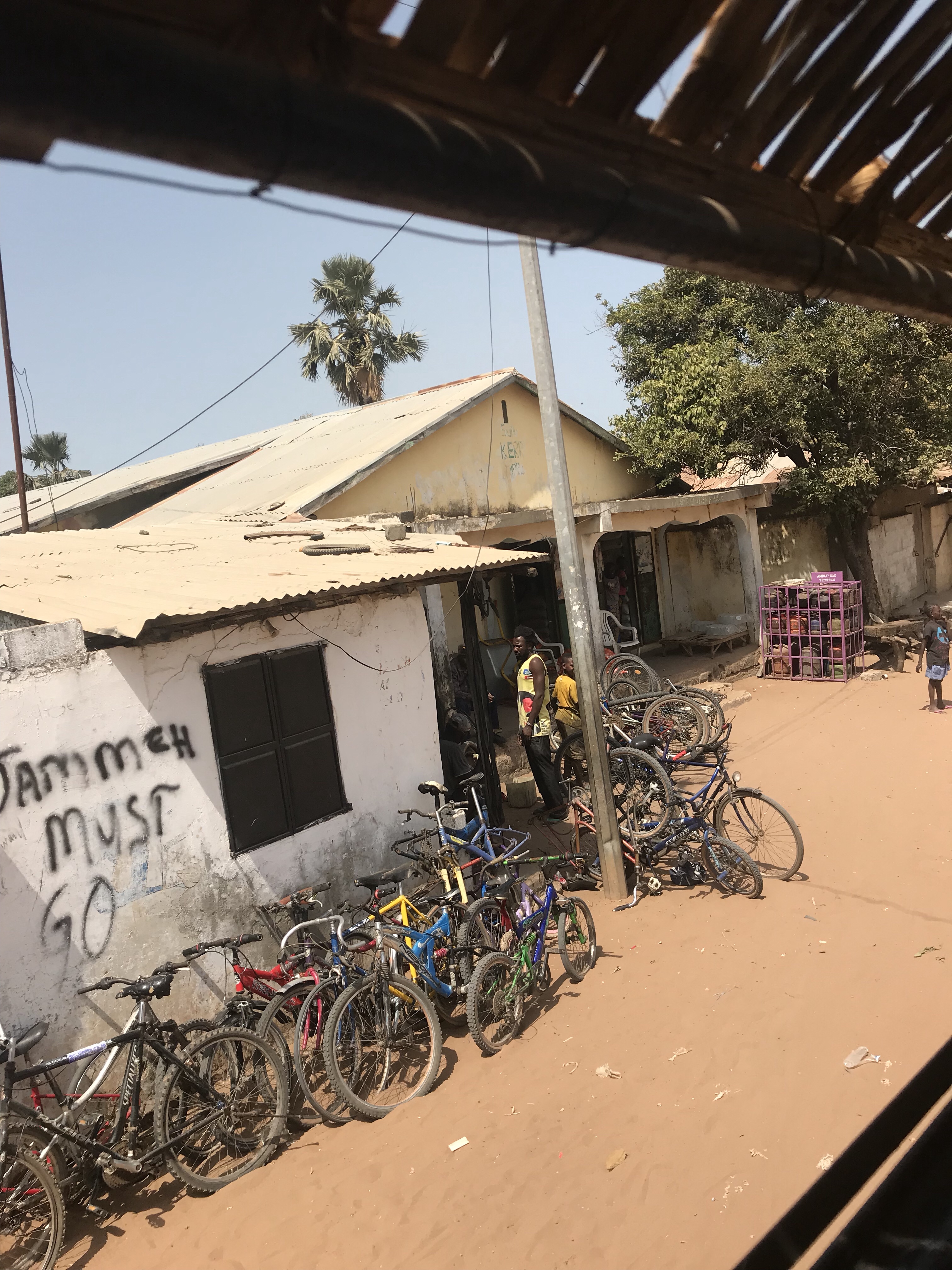 Bush and beach tour
This was another one of the highlights during our visit to the Gambia. A day of visiting the Gambian countryside – or bush. An African experience like I've never had before. The tour started with us boarding an old rebuilt military truck (I think). We started our day with a relatively short drive to Sukuta community, south of Banjul and the beaches. In Sukuta we made a brief stop to a fish, fruit and vegetable market and got a feeling for sort of Gambian small town life. Next stop was a rural community school where we visited the classrooms, listened to the founder and met some local children. Usually the school is business as usual during the tour visit, but it was a public holiday the day we visited so it was closed. After this we drove through small villages and bushland, with children running along the trucks waving and screaming 'hello'. This trip is undertaken on really basic roads though, so don't go if you have any back or hip problems (they will warn you). Bumpy so say the least. After this, which was my favourite part of the trip we entered a paved road again and visited a Gambian heritage museum. From there we went to Sanyang Beach (read about it above under beaches) and finally to Tanji a fishing town south of Banjul where they smoke fish which is then exported all over West Africa. We both got to visit the beach where all the fishermen conducted their business as well as the adjacent smokery. Very cool, quite smelly.
Shopping, dining and drinking
On the Senegambia Strip, which starts at the crossing with Bertil Harding Highway (a Swede credited with launching tourism in the area in the 1960s) and finishes at the Senegambia and Kairaba hotels roundabout there are several bars, shops, money changers and of course restaurants. We visited two restaurants on the strip, Paradiso which you can read about here, and also at the Spanish restaurant The Winery.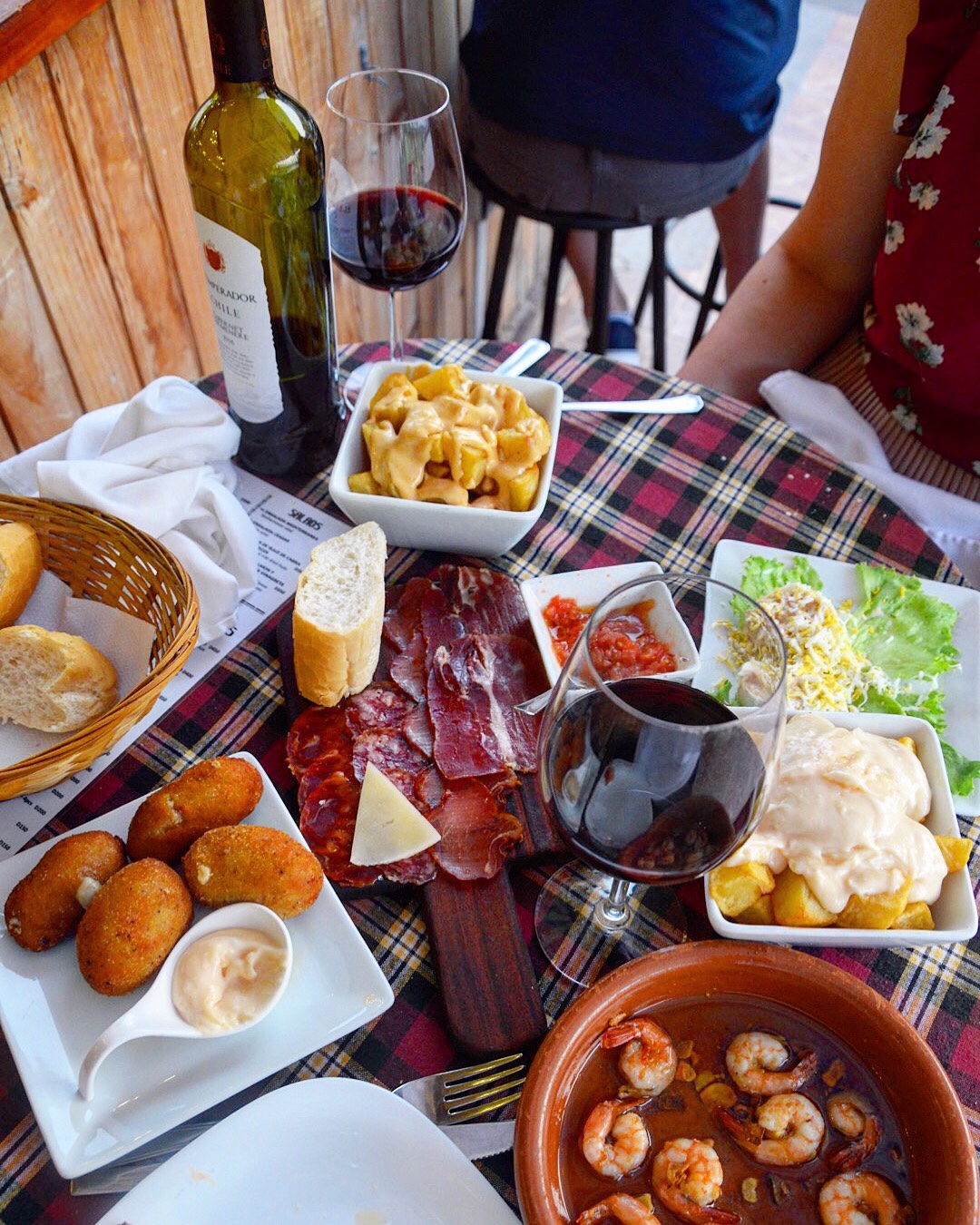 The Winery was a pleasant surprise, and given the authenticity quite worthwile when it comes to price. We had hand-carved as-good-as-in-Spain pata negra ham, manchego cheese, crispy yet soft croquettas, two kinds of patatas bravas, huevos rellenos (Spanished devilled eggs with tuna) and gambas ajillo (prawns in garlic oil). Everything was soo good. We washed it down with a bottle of red wine. Service was a little uninspired at first, but the staff cheered up as the evening progressed, or did I just get more positive after downing a half bottle of red? ? Anyway, muy recommended if you want to take a break from the (delicious) Gambian food.