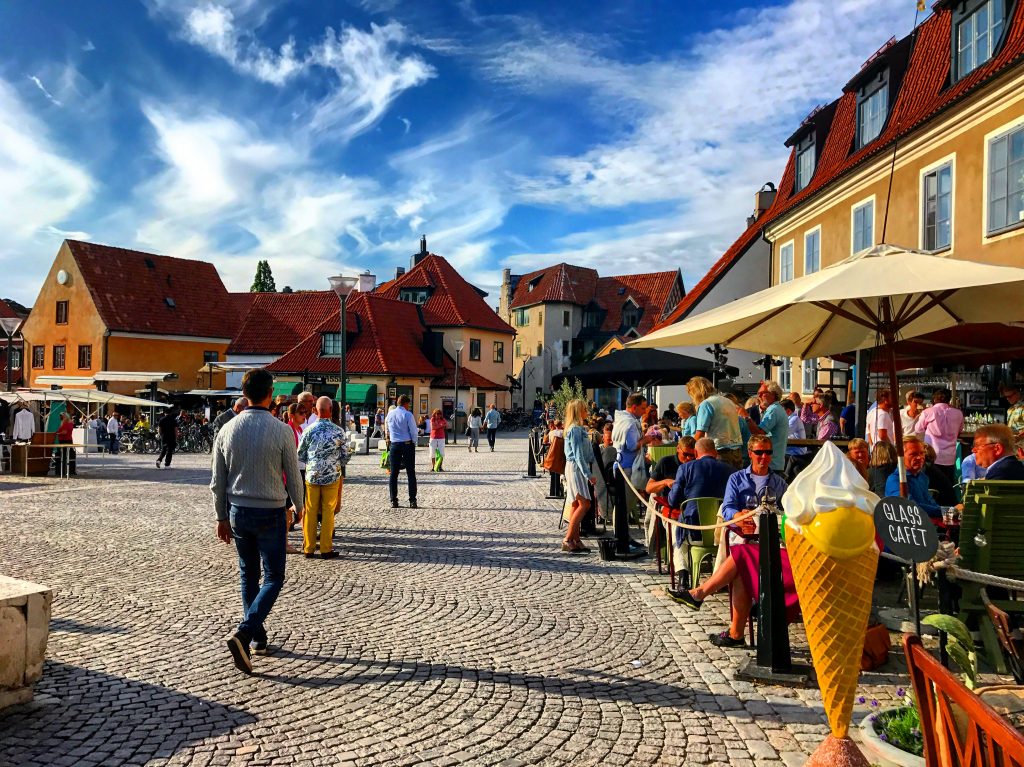 Recently spent three days on the beautiful island of Gotland, just a short flight south east of Stockholm (or a shortish ferry ride).
Since my time on the island was quite limited, a food agenda was needed. Even though the island of Gotland and its main city Visby (where the airport is) are quite small in population numbers (all island is approximately 60 000), the number of visitors from both mainland Sweden and abroad means there's plenty of good restaurants, at least during summer. In fact popular mainland restaurants such as Surfers (despite what the name might imply they serve Sichuan food) and Supper (South American:ish) have local branches in Visby. Below is what I managed to shovle down during my short trip.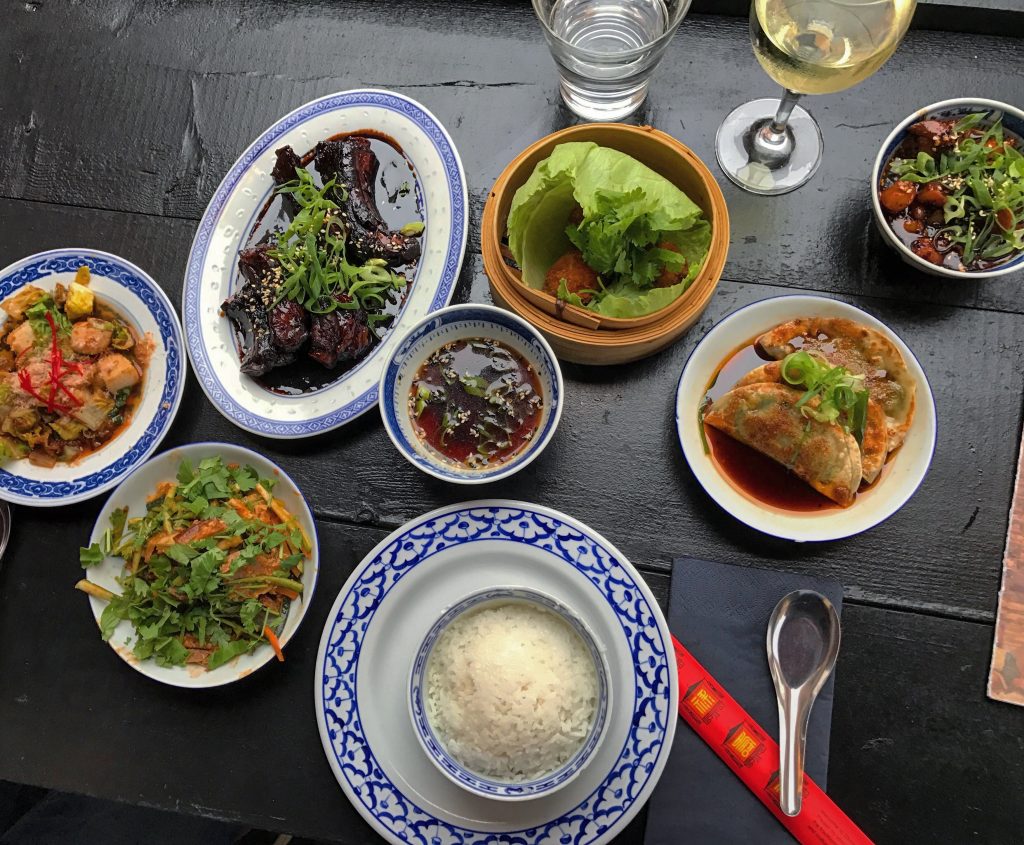 Surfers Visby
First up was a Sichuan dinner at medium prized Surfers. Dishes are all 88 sek (2017) or roughly $10. We were advised to share 6-8 among the two of us. Everything was really tasty and service was great. There was quite a wait for a table so a reservation is adviced, at least in July when we went.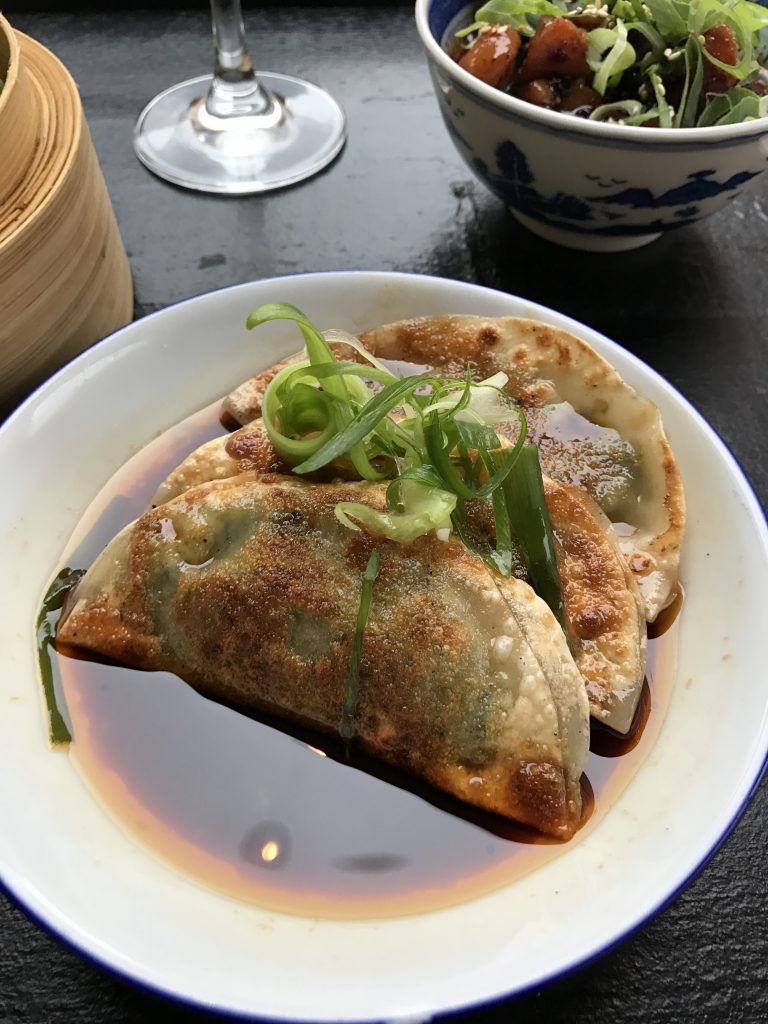 Dumplings.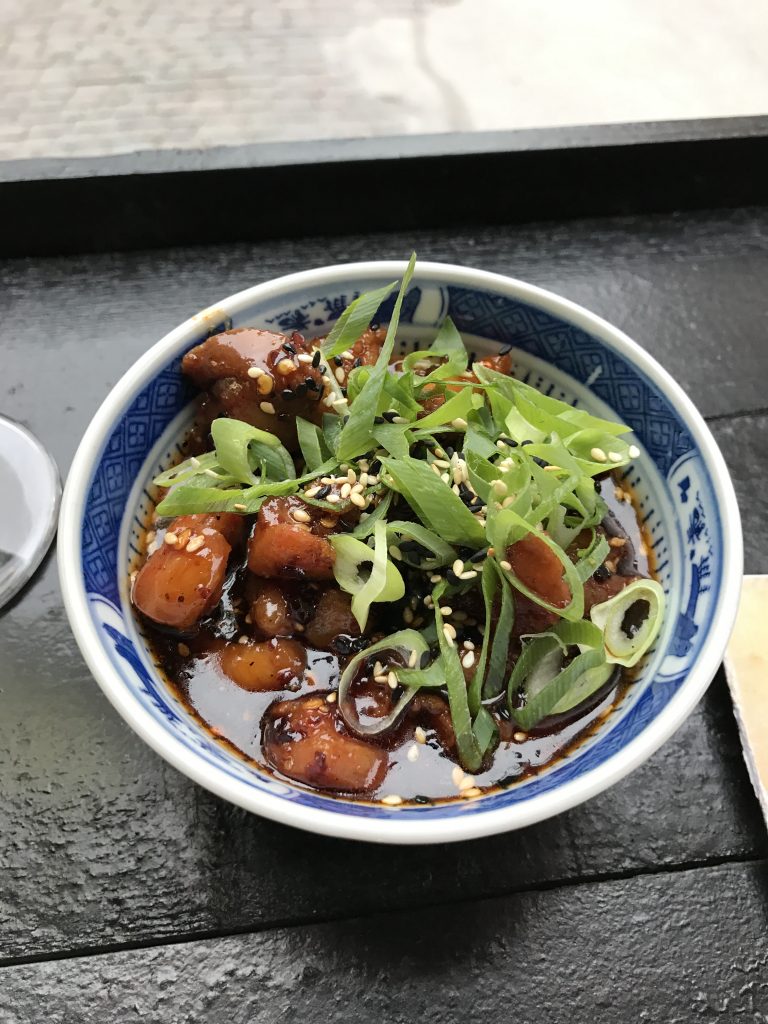 Spicy (really spicy) fried chicken in red chilli oil.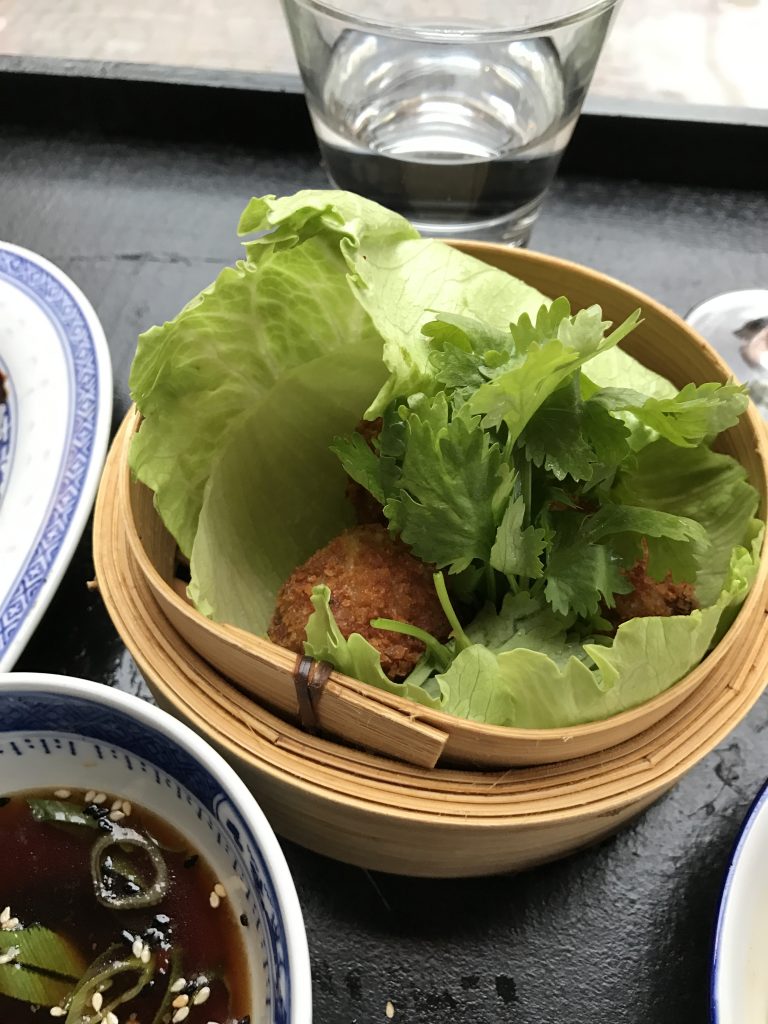 Prawn meatballs with coriander, lettuce leaves and a tasty dipping sauce.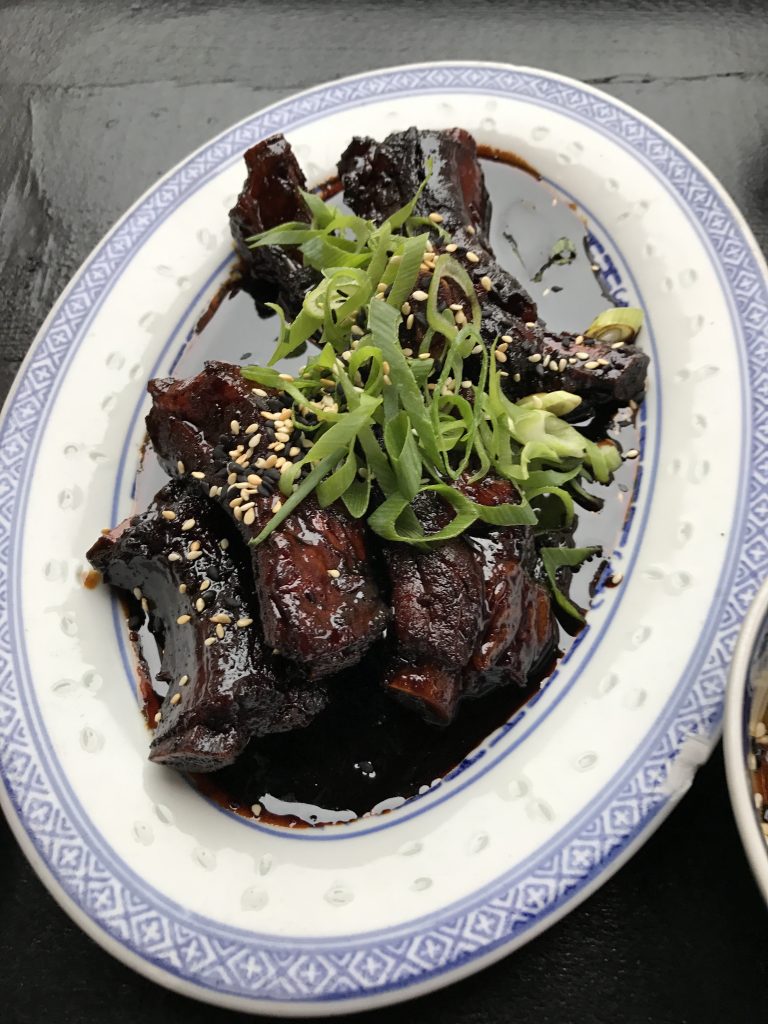 Five spice ribs. Falling of the bone tender, sweet and spicy at the same time. Mmm.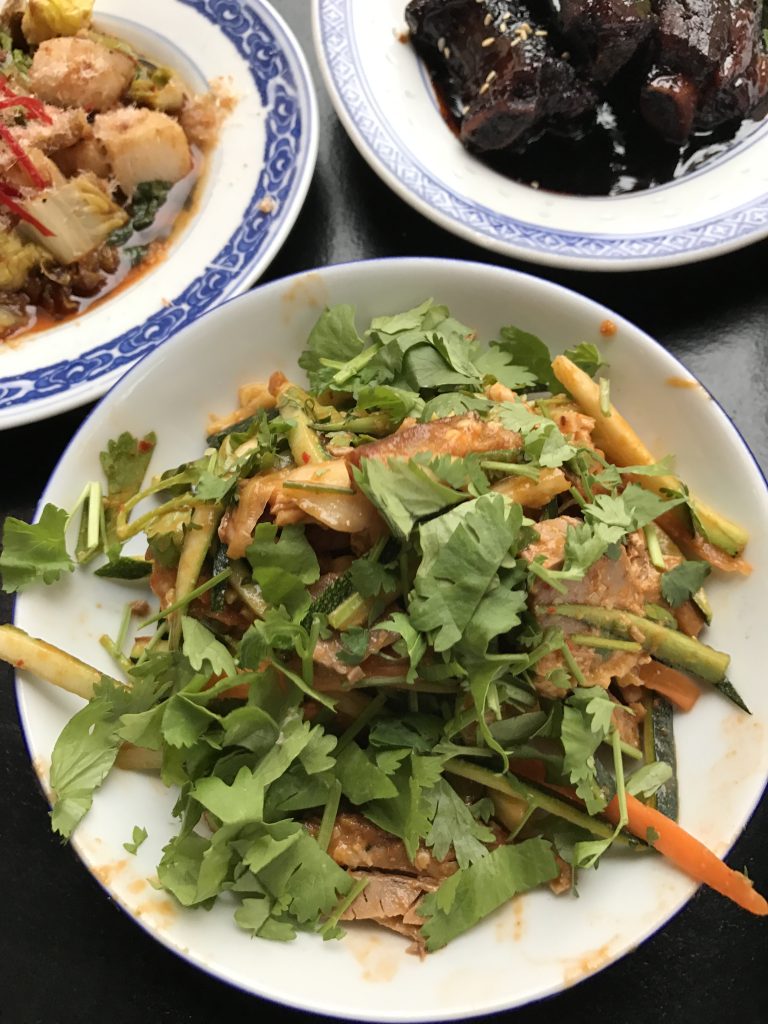 Pork belly and coriander salad. Sort of like a banh mi without the bread.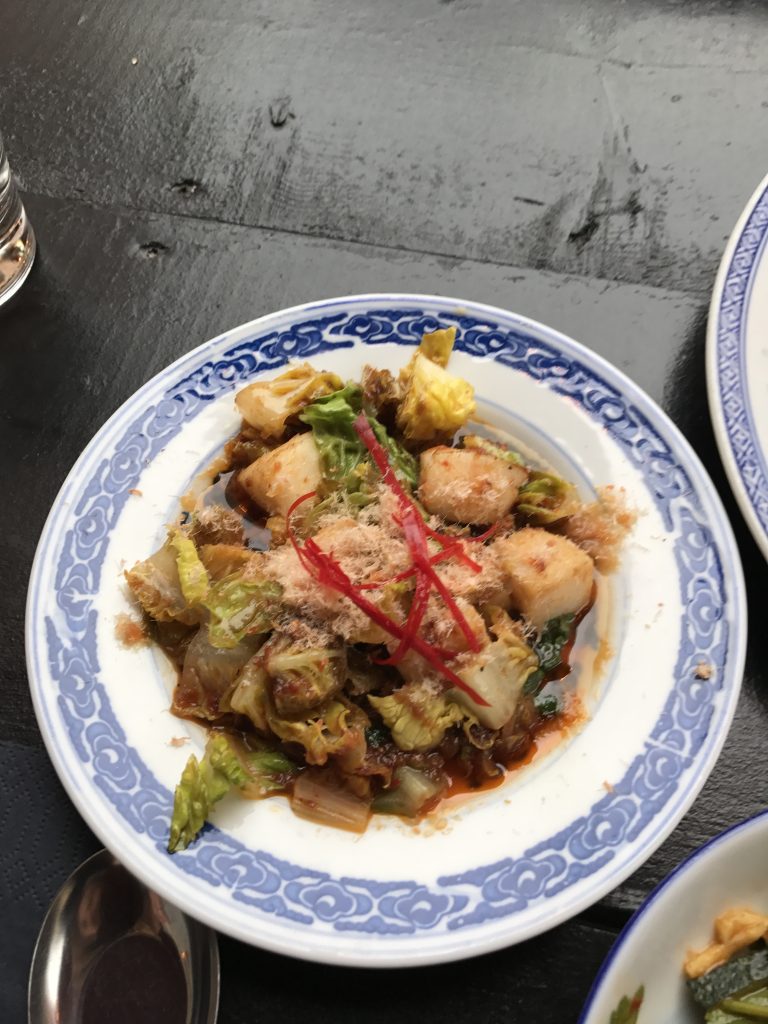 Scallops in XO-sauce. Fishy in a good way. Perfectly cooked scallops.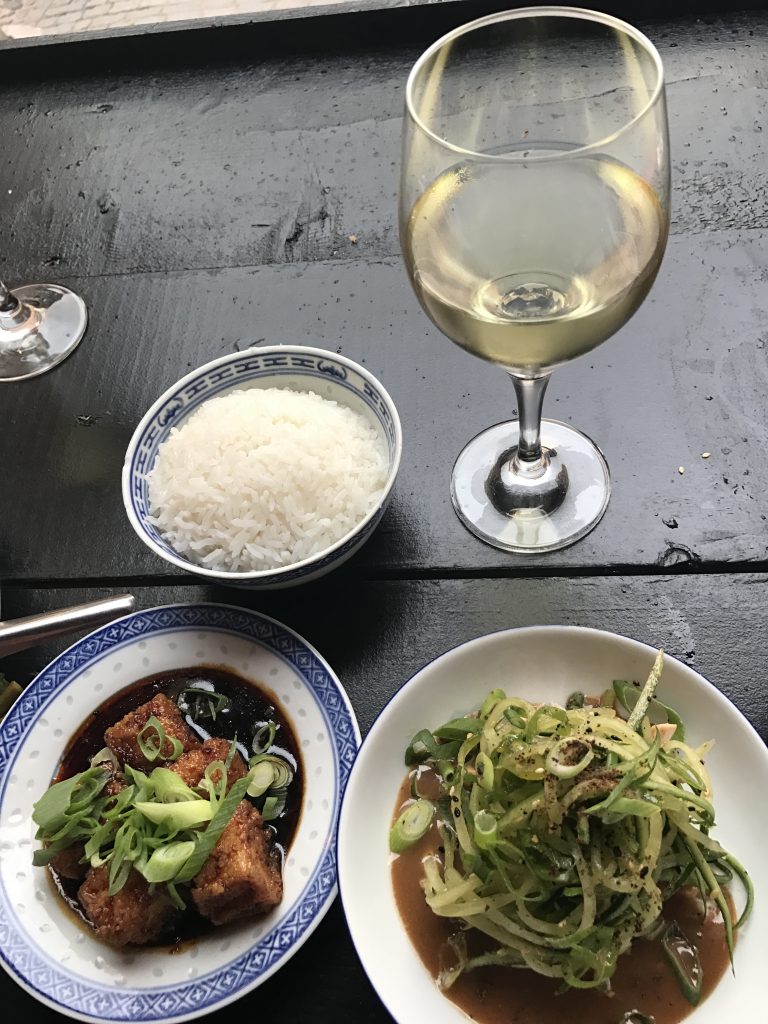 Sesame chicken with cucumber and deep fried tofu. Delicious.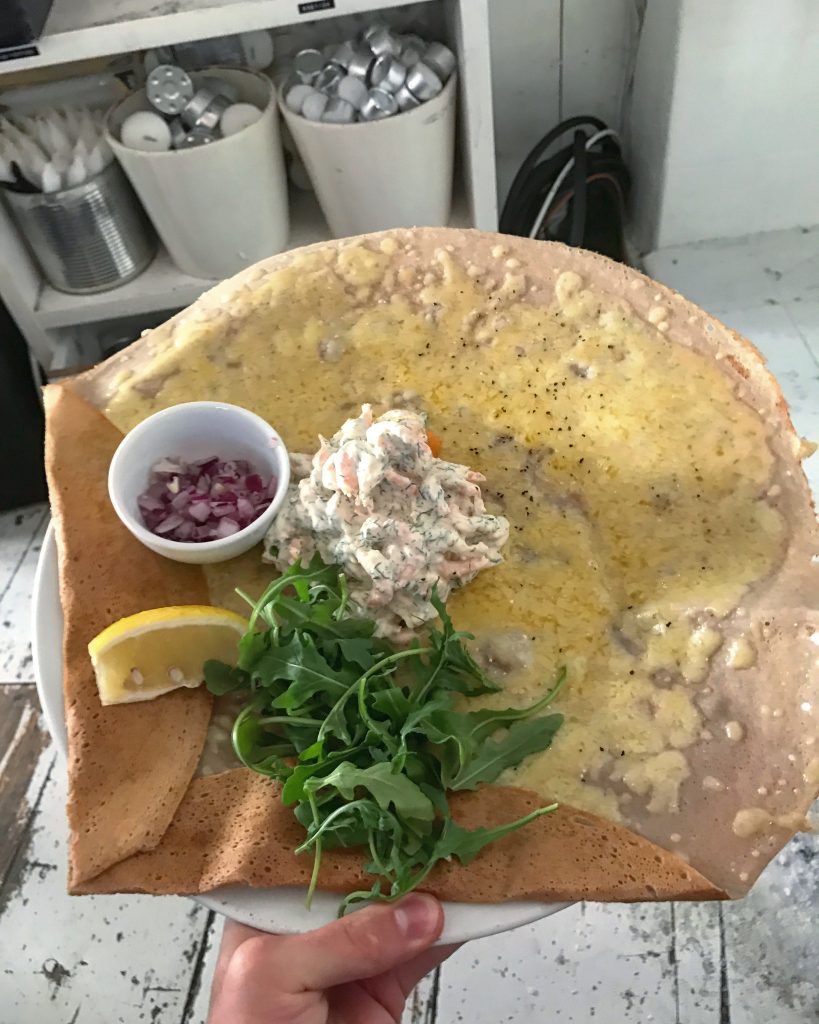 Creperie & Logi
Lunch at Creperie & Logi. Awesome crepes or galettes with in above case skagenröra meaning a mix of shrimp, mayo, dill and usually creme fraiche. Also there was cheese, bleak roe, rucola and lemon. Sooo good. Price was about 200 sek or $22.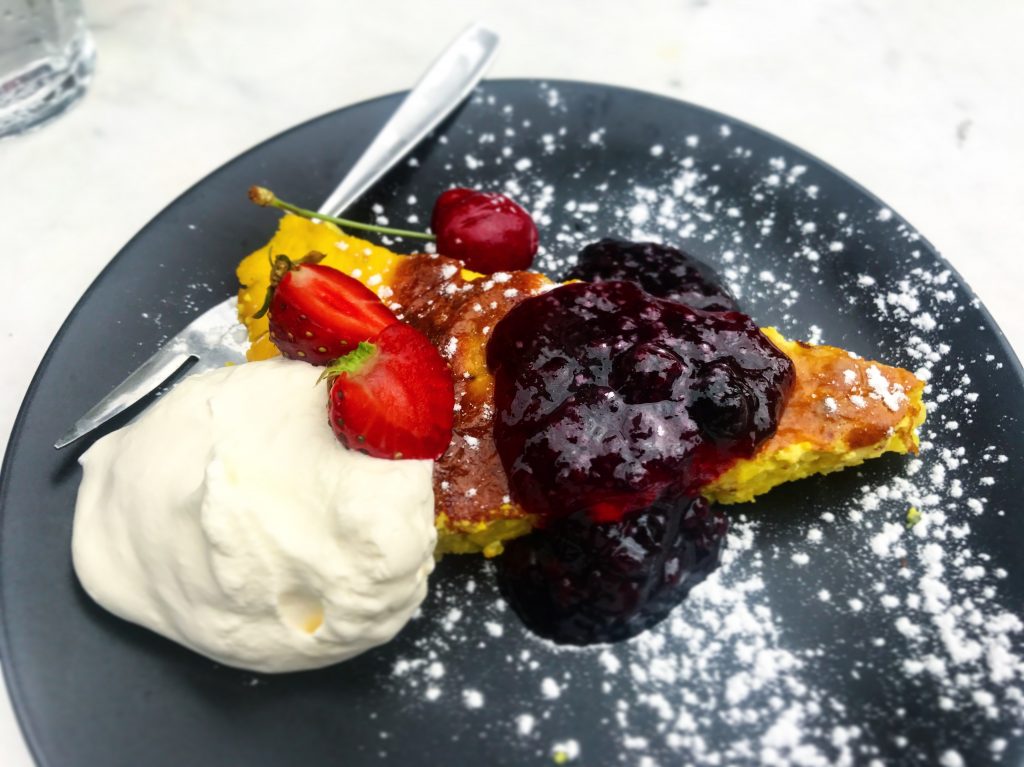 Café Gula Huset
When on Gotland, a Gotlandic saffron pancake (made with rice porridge) served with whipped cream and salmbärssylt (dewberry jam) is sort of mandatory. We had ours at Café Gula Huset (the yellow house café) and it was awesome. Can't remember the price more than it was not hideously expensive.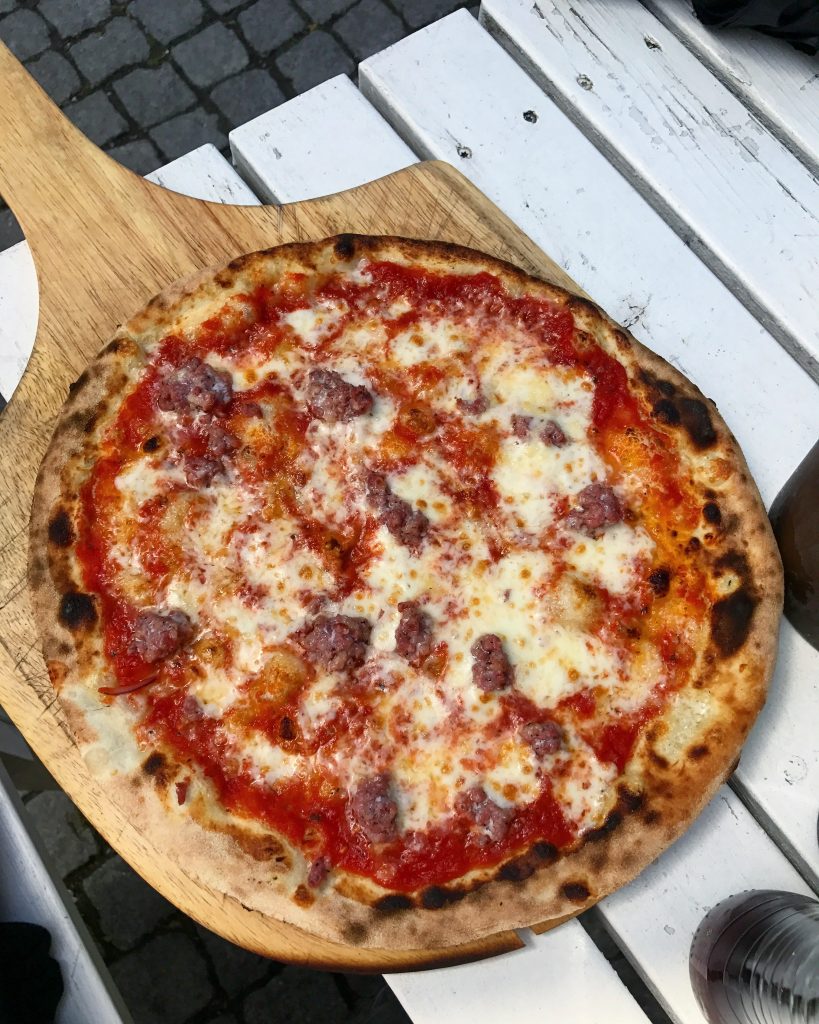 Mille Lire
By chance I spotted Mille Lire on Instagram a short while before leaving for Gotland with a comment such as "Best pizza on Gotland". Being a huge pizza lover, I naturally had to pay them a visit. Mille Lire comes from the Italian phrase for "some change" asked by the owner to his mother so he could get some pizza after school while being a child back in Italy (if I recall correctly). According to Google it means something like a "thousand dollars" though. The prize of a pizza at Mille Lire is actually close to that (oh well), being almost borderline excessively expensive with 160 or so sek for a pizza. But it is also indeed very good. And, you also get a 20 sek reduction if you do take away. I had a 'Norcina' with provola cheese, mozzarella, tomato and fresh salsiccia which was molto bene.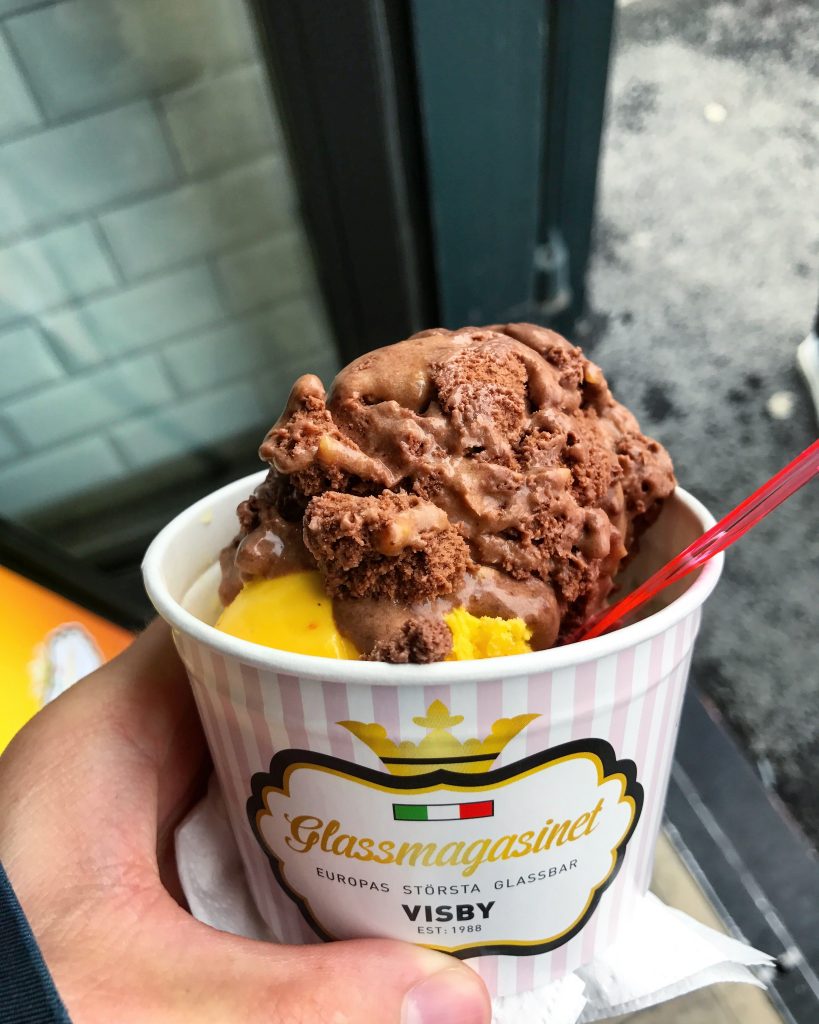 Glassmagasinet Visby
After pizza, what comes more natural than ice cream, right? A visit to Glassmagasinet in Visby's harbour treated us to some nice local ice cream. Above is one scoop each of chocolate-peanut, and local flavours saffron and honey. Trivia is that Glassmagasinet is Europe's largest ice cream bar, at least according to themselves. It's not a huge place however, so the crown should be relatively easily up for grabs.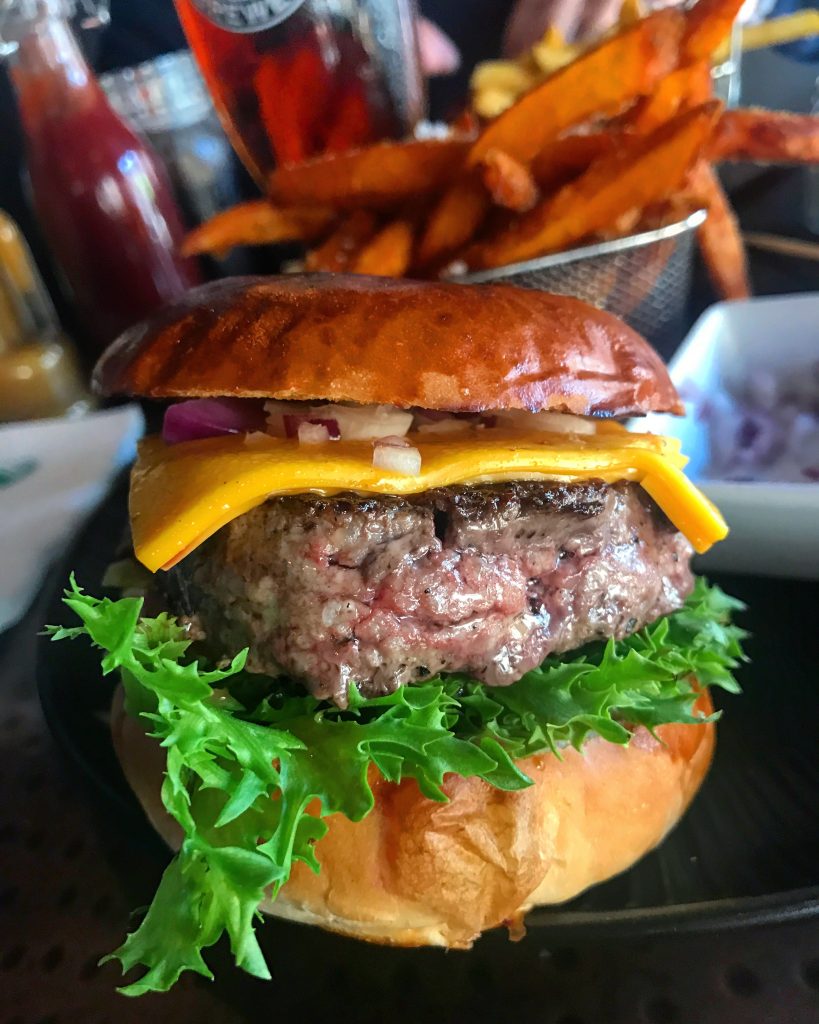 Brooklyn Visby
My last day on "öijn" as mainland Swedes affectionally ridicule the local pronounciation of "ön" meaning "the island" was on the 4th of July which is sort of a big day in a land slightly west (as in an 8 hour flight) of Sweden. Hence, a burger felt appropriate. More so because the venue was named Brooklyn (which is basically where you end up after the 8 hour flight). The burger at Brooklyn Visby was surprisingly good to be honest and came with fries and a nice truffle dip. The bread was made in a local bakery and the meat perfectly cooked. Prices were okay with roughly 120 sek for a burger. Minus points for forcing us to a dark corner bar table despite the place being nearly empty (and stayed that way till we left).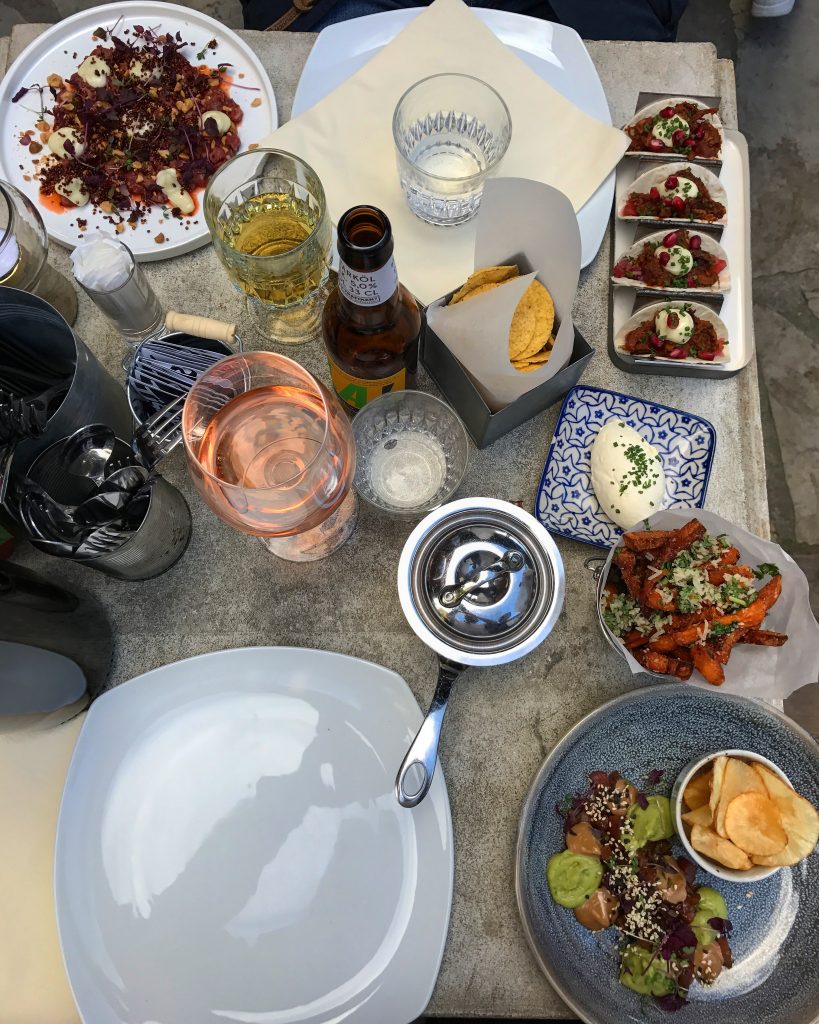 Supper Visby
And finally there was Supper. As in supper at Supper. At Supper (sorry), which is a restaurant with a party vibe the focus, as so many places these days, is on "share food". We were advised to share four to five dishes on the two of us and decided to go for four. Food is sort of South American-Mexican-Tex Mex-y and relatively decently priced.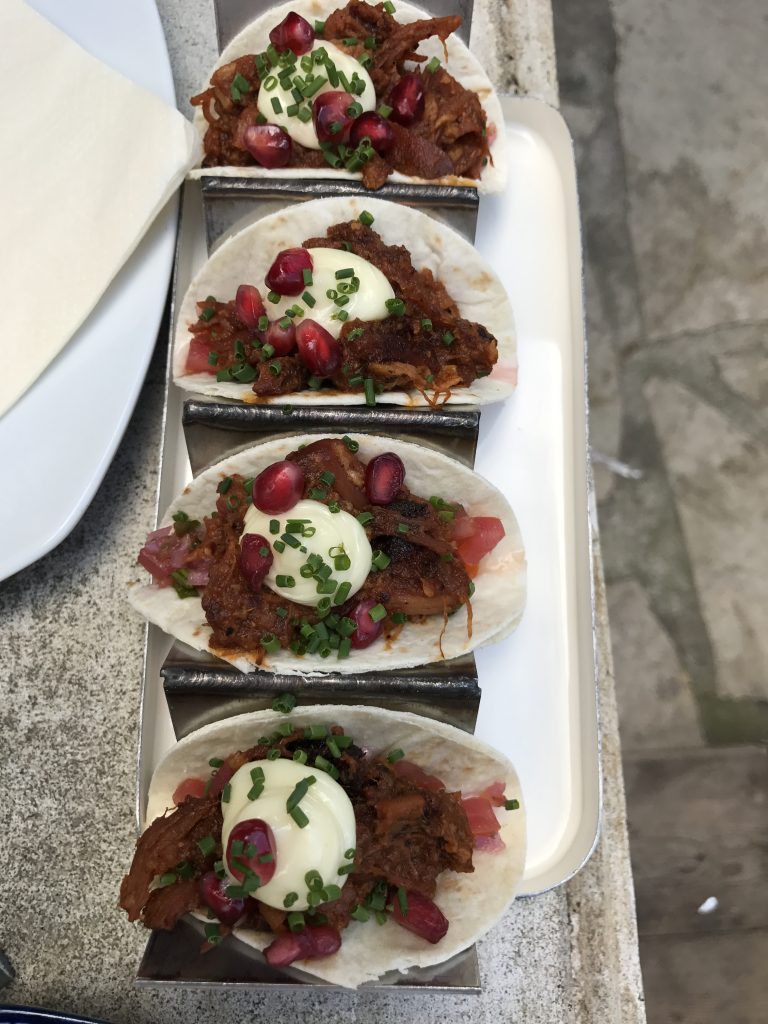 Pork belly tacos.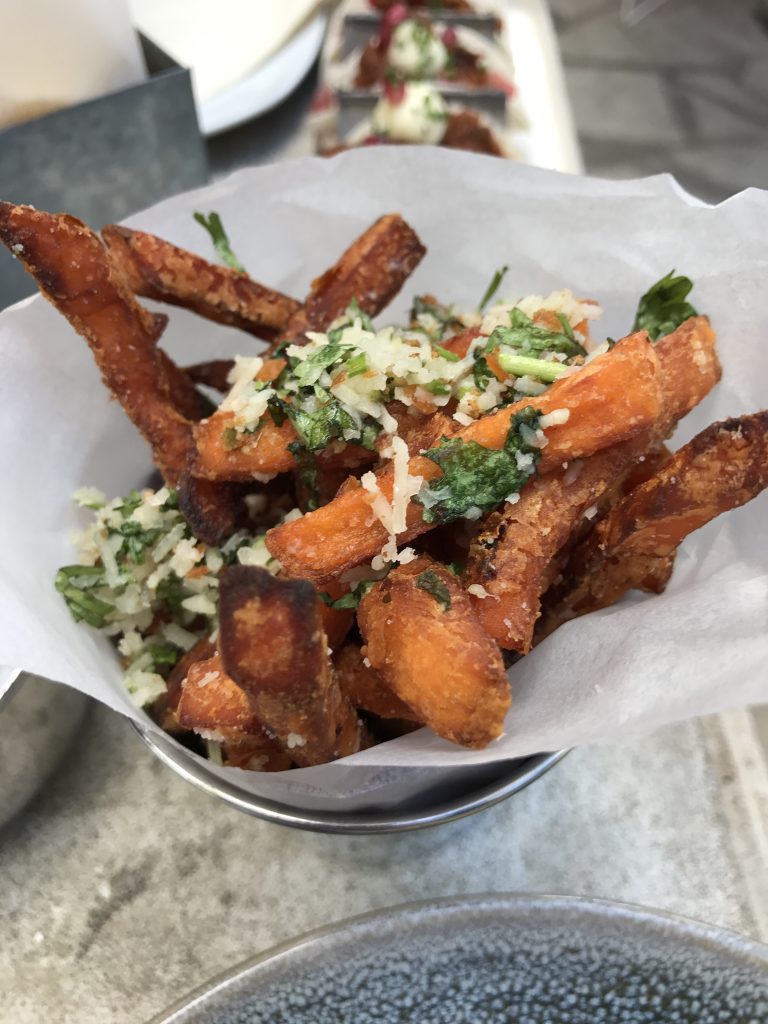 One of Supper's signatures, their sweet potato fries that are crispier than anywhere else I've been. Topped with coriander and parmesan cheese they are delicious.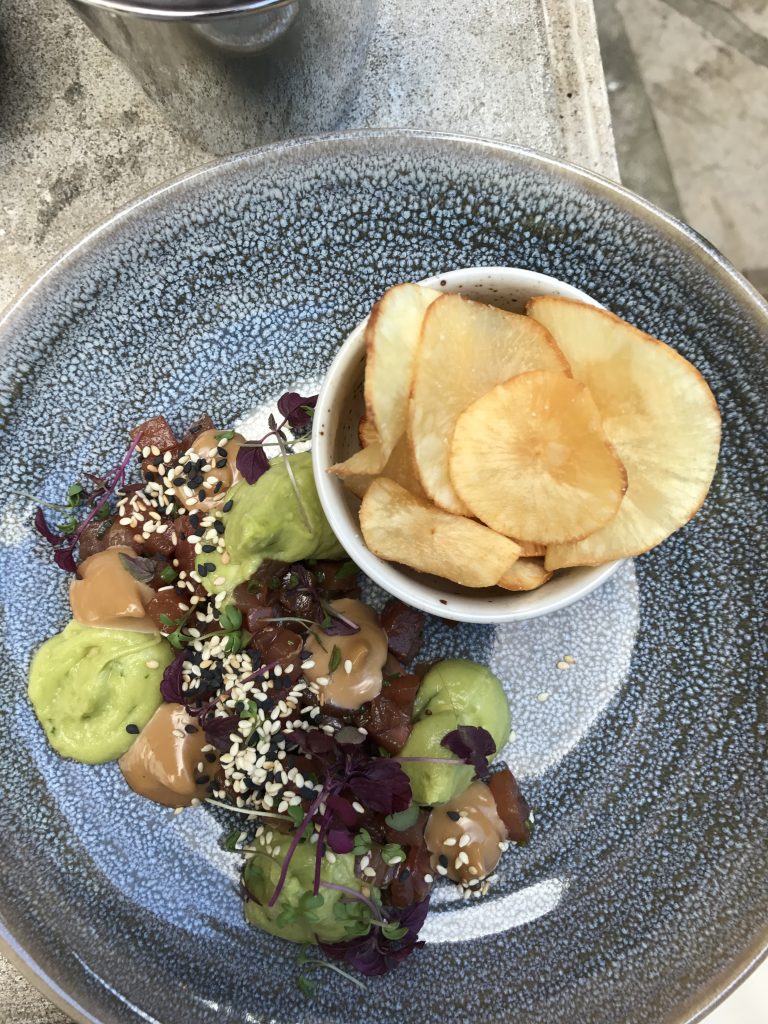 Tuna tartare with avocado, soy sauce mayo and cassava crisps.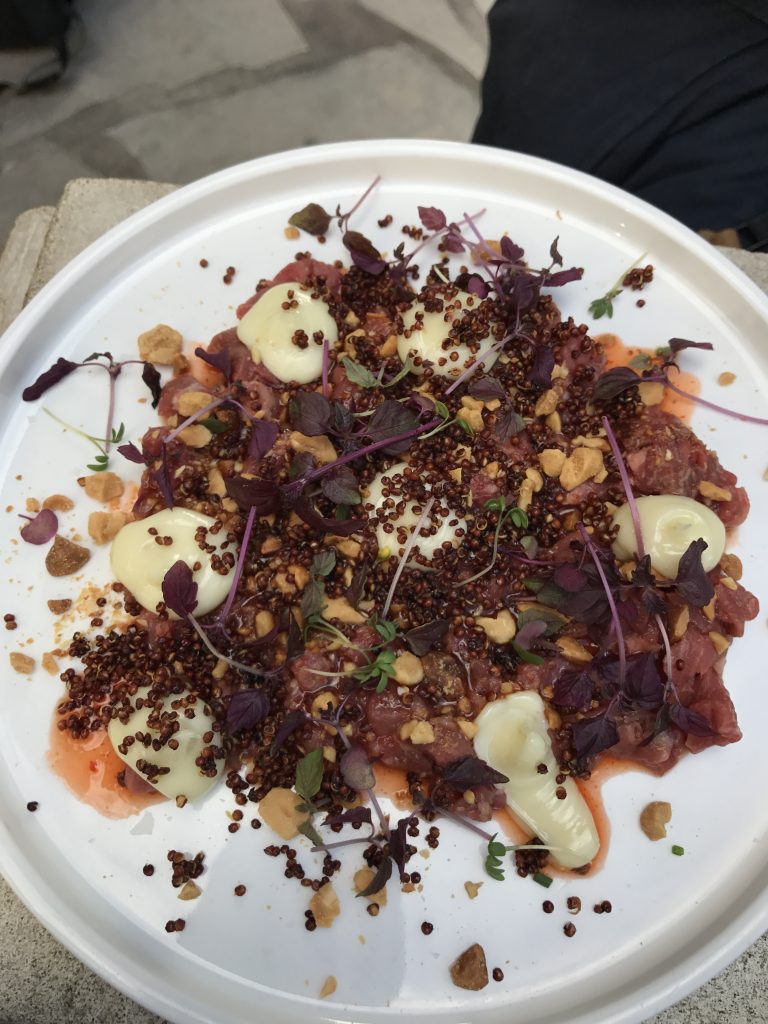 Steak tartare made with chopped flank steak meaning it was a little bit tougher than regular ground tartare (but still delicious) served with peanuts, mustard seeds and mayo. Worked like a charm wih the not-included sweet potato fries.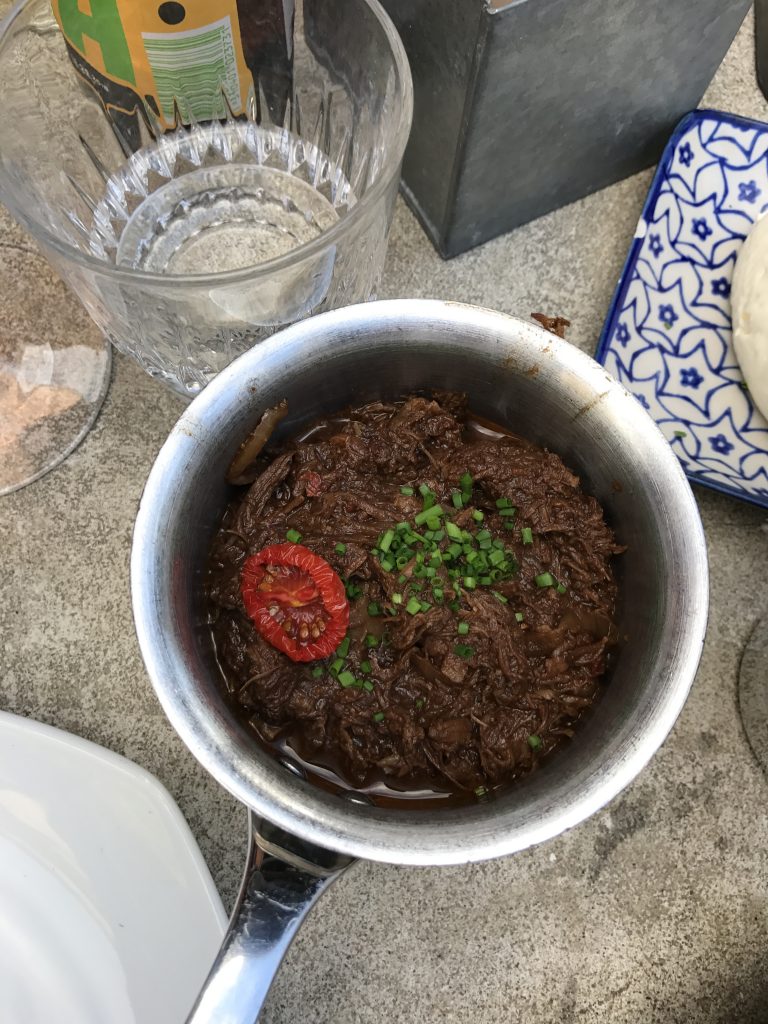 Supper's chilli had been slow-cooked for five hours in beer and chocolate and came with a pretty little 'egg' of whipped (?) sour cream and corn crisps. Like the rest of Supper's food it's very tasty even though it's not terribly creative.