We were most fortunate to have saved up on our Eurobonus (Scandinavian Airline's frequent flier programme) miles last year, and using them we booked a trip that was really, really something. The trip started in Stockholm and continued on to Copenhagen, Frankfurt, Bangkok and finally Manila, Philippines, where our first stop was. We then returned home by flying from Singapore to Bangkok, Paris and finally Stockholm. Without further elaboration (if you want to find out how to do it, read up on Flyertalk.com, Businessclass.co.uk or Swedish version Businessclass.se) below are the pics and some comments from the flight. Read here about the actual trip to Manila, Boracay and Singapore.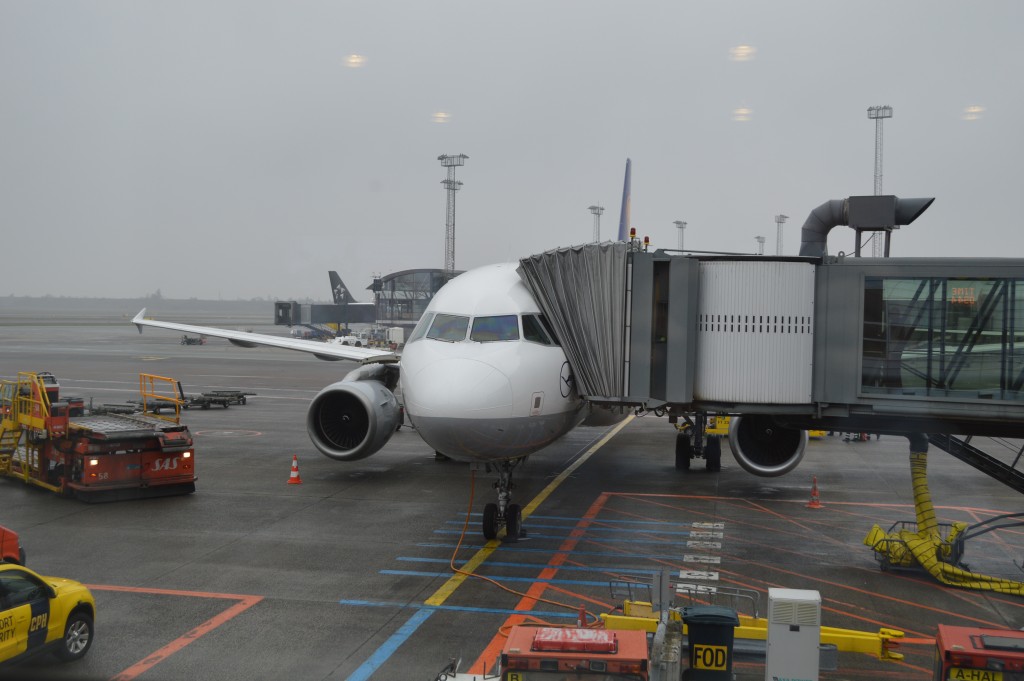 Early morning in Copenhagen, waiting to board Lufthansa's flight to Frankfurt.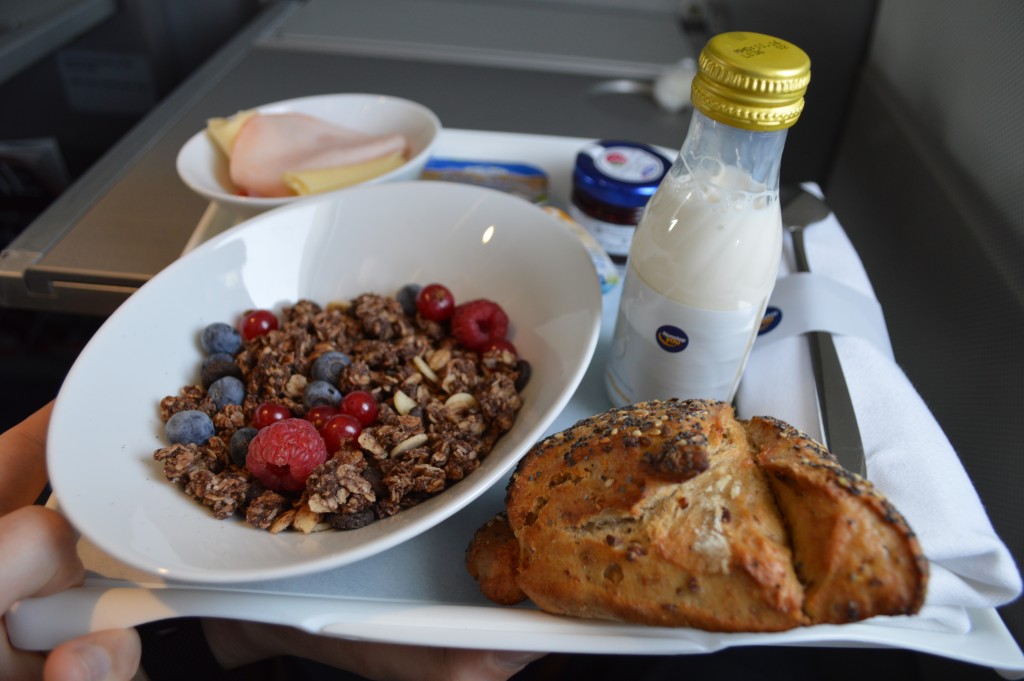 Tasty breakfast in Lufthansa's business class.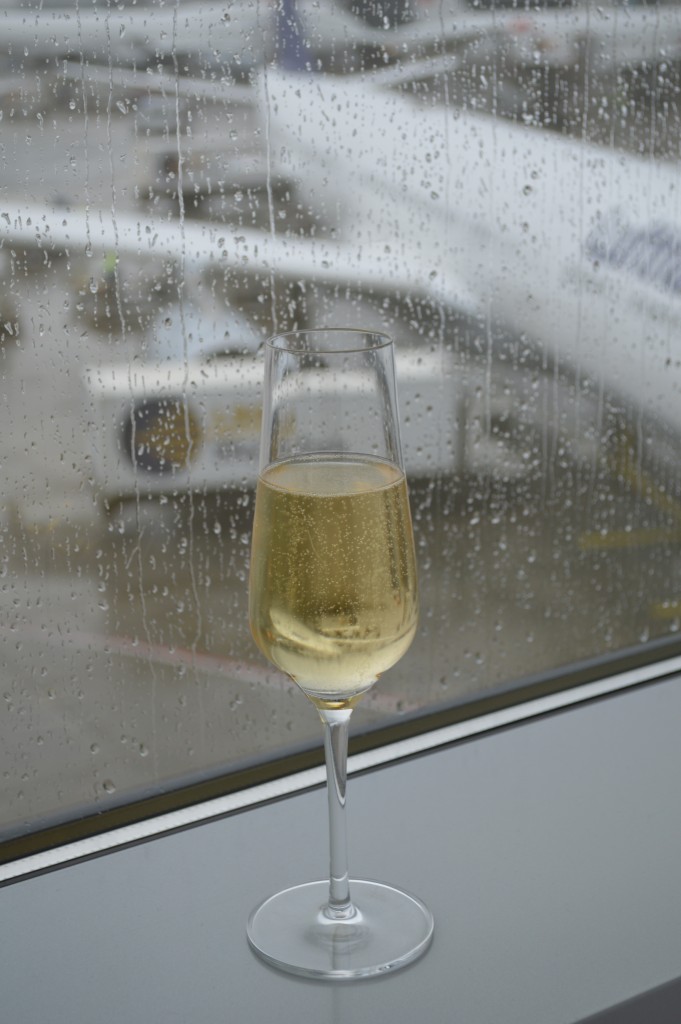 Fast forward to Frankfurt airport and a glass of champagne in the Lufthansa Senator lounge.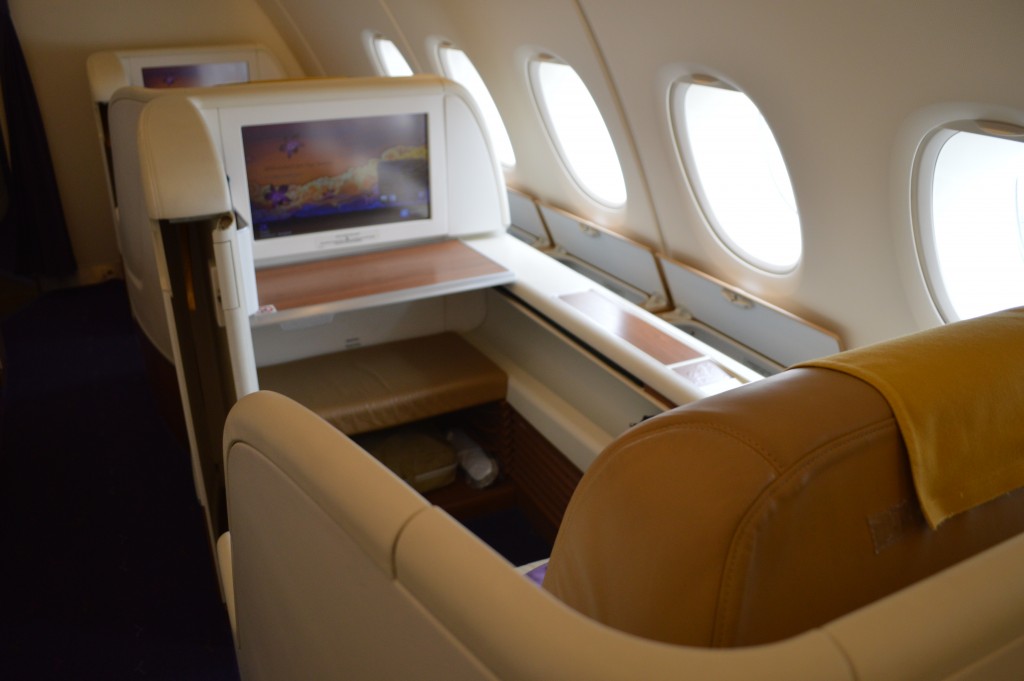 Hello spaceship seat. Thai's A380 first class offer large seats that are converted into a bed when it's time to pass out after the free-flowing Dom Perignon 2004.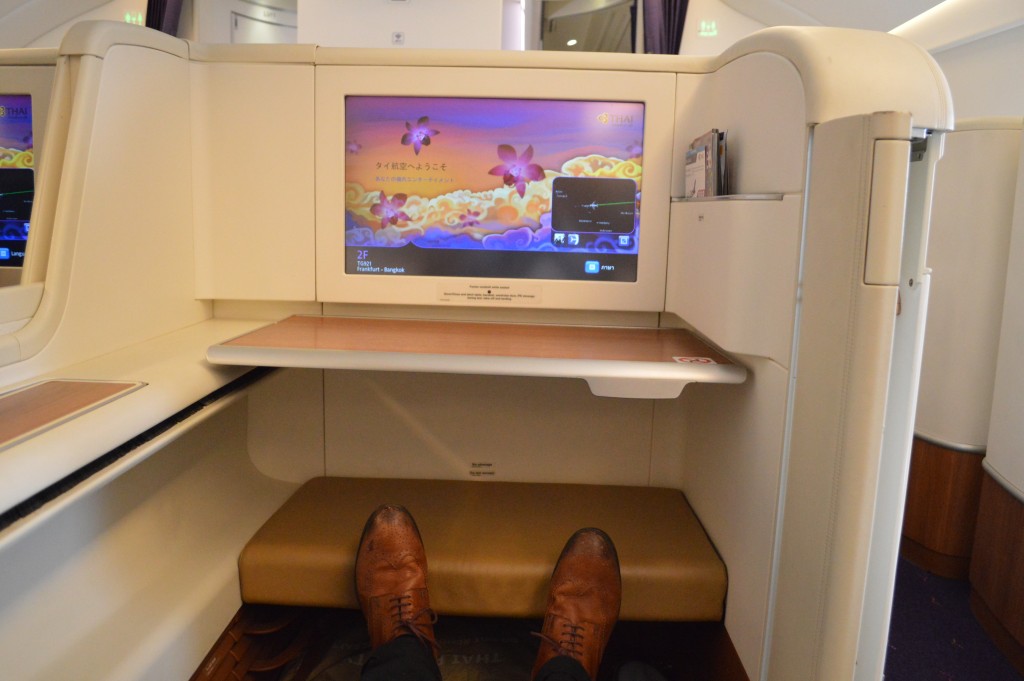 Decent leg room.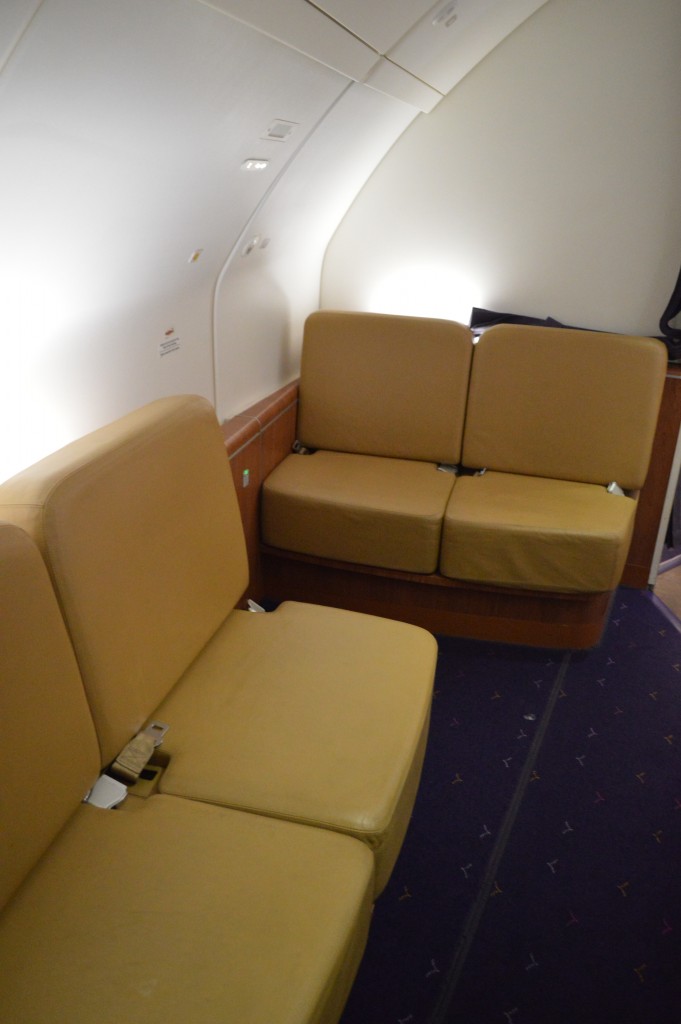 Small lounge area for first class passengers. No one really used it except for us.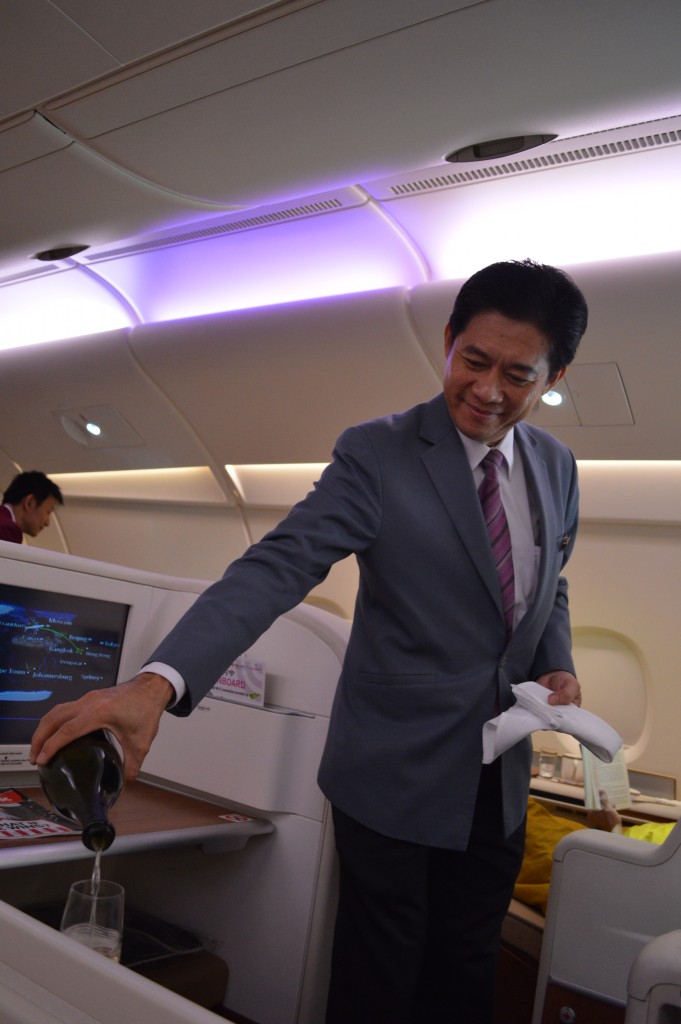 This friendly guy was head of cabin on both Frankfurt-Bangkok and then Bangkok-Paris on our trip back.


Starters. Cheese and crayfish mini sandwiches. Crayfish were good, bread a bit soggy.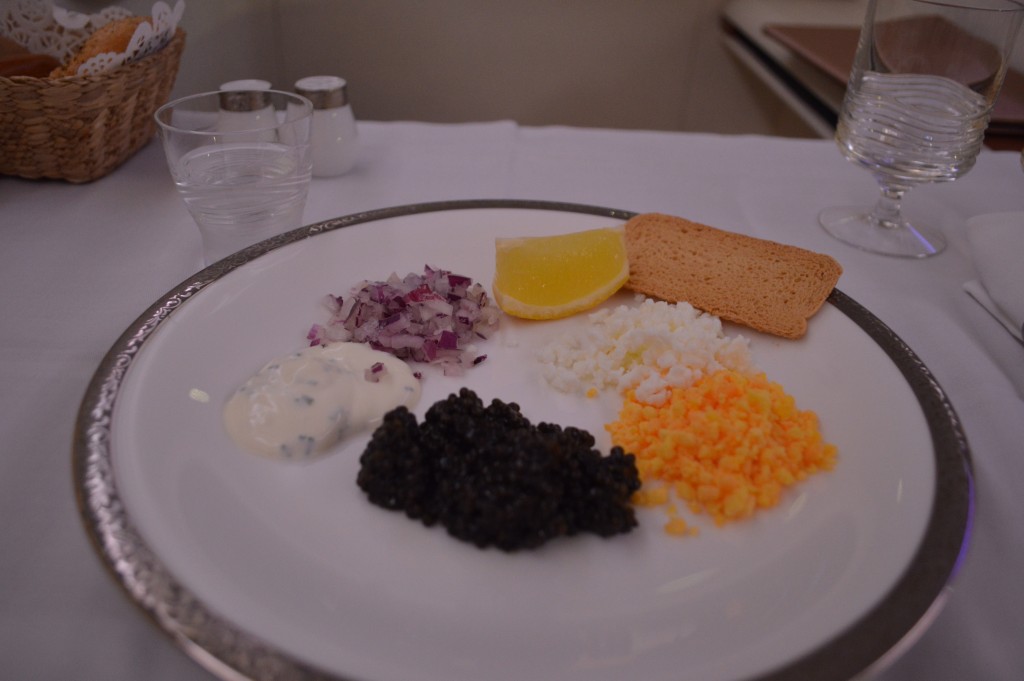 The traditional caviar serving. Very delicious.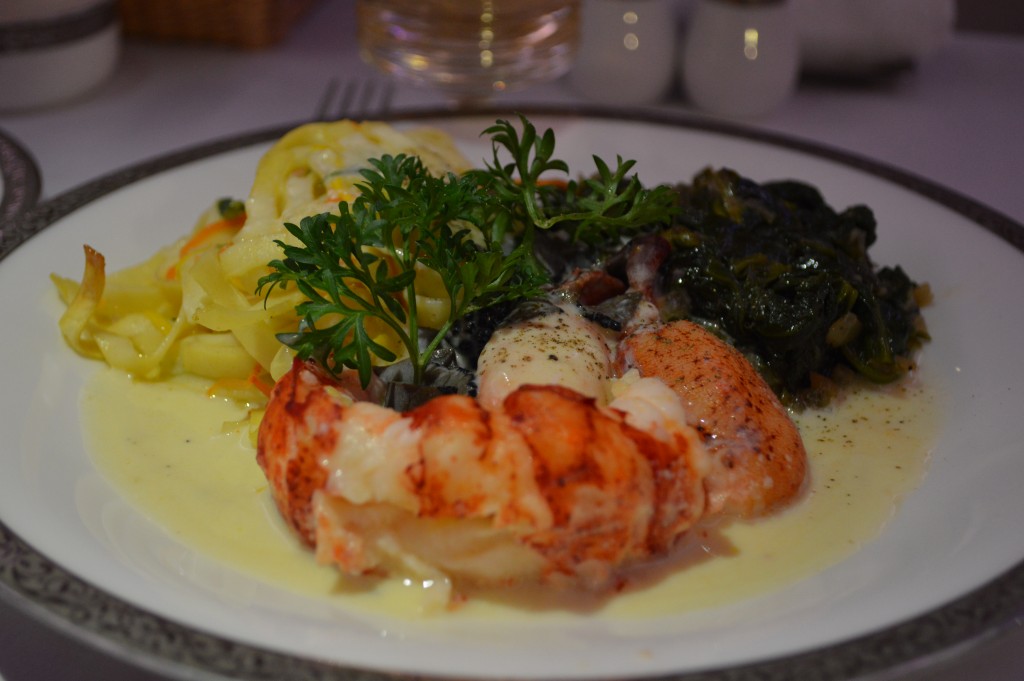 Without a doubt is this the best thing I've ever had on a plane. Lobster with linguine pasta and cream. The lobster wasn't even remotely dry, which really surprised me. Washed down with Dom Perignon it was spectacular.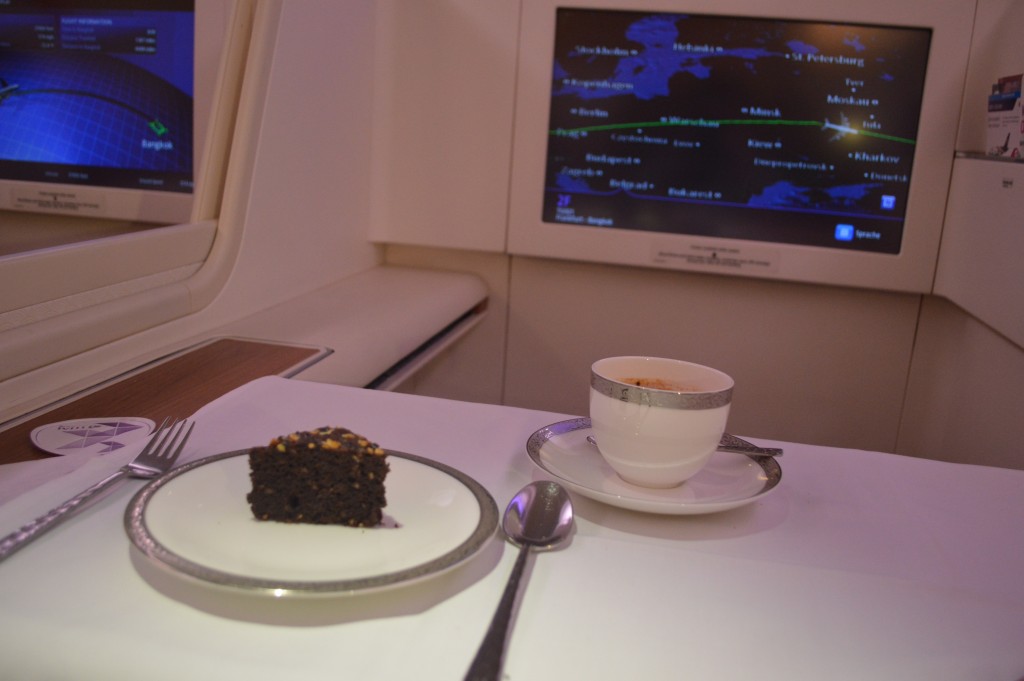 Dessert.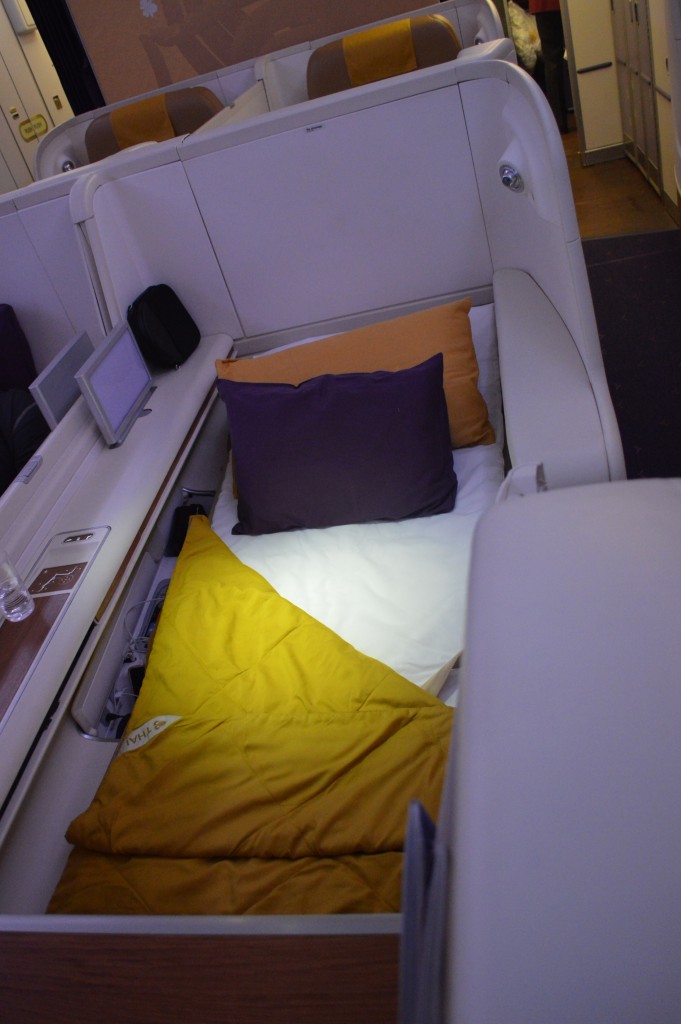 Bed's made, time to pass out.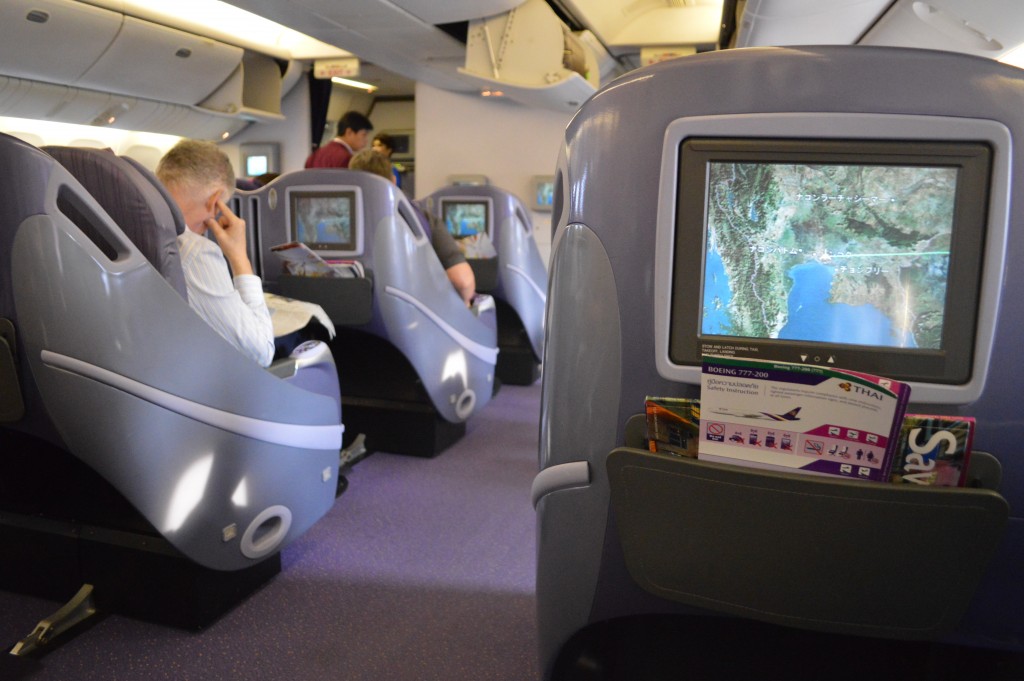 After a quick change of planes in Bangkok, we boarded Thai Airways' Boeing 777 in business class.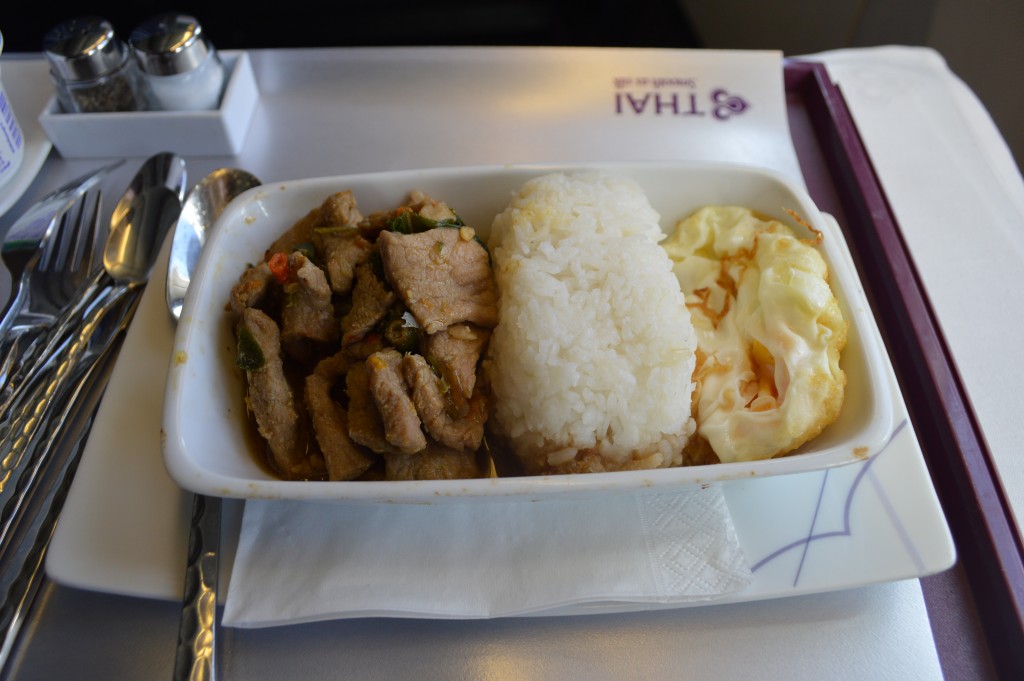 Book-the-cook meal of pad krapow gai wasn't that exciting.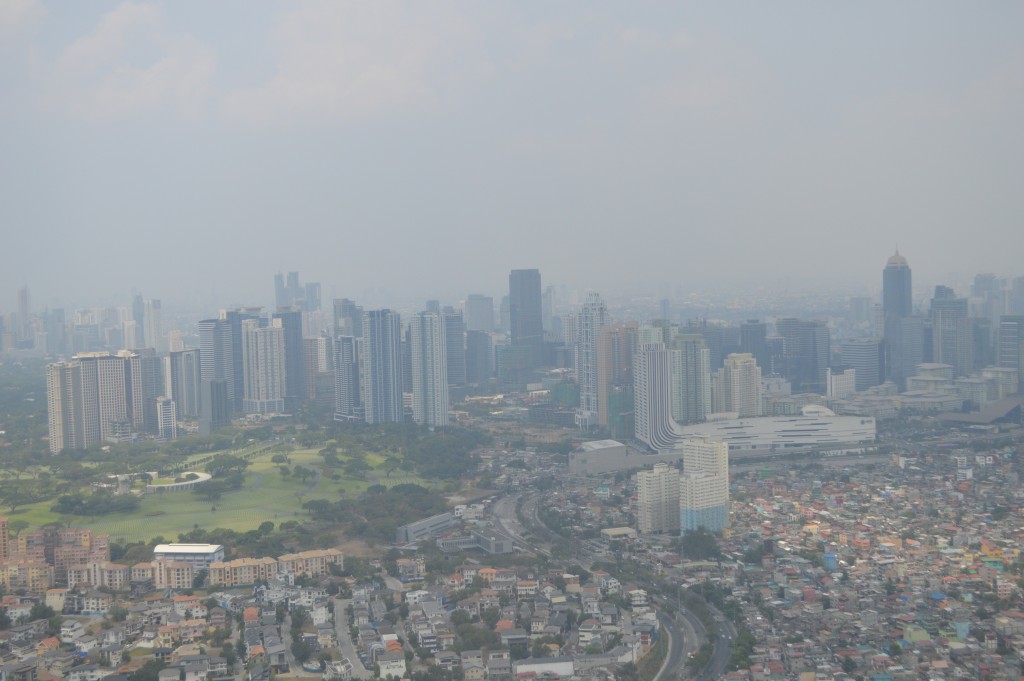 Manila, big city.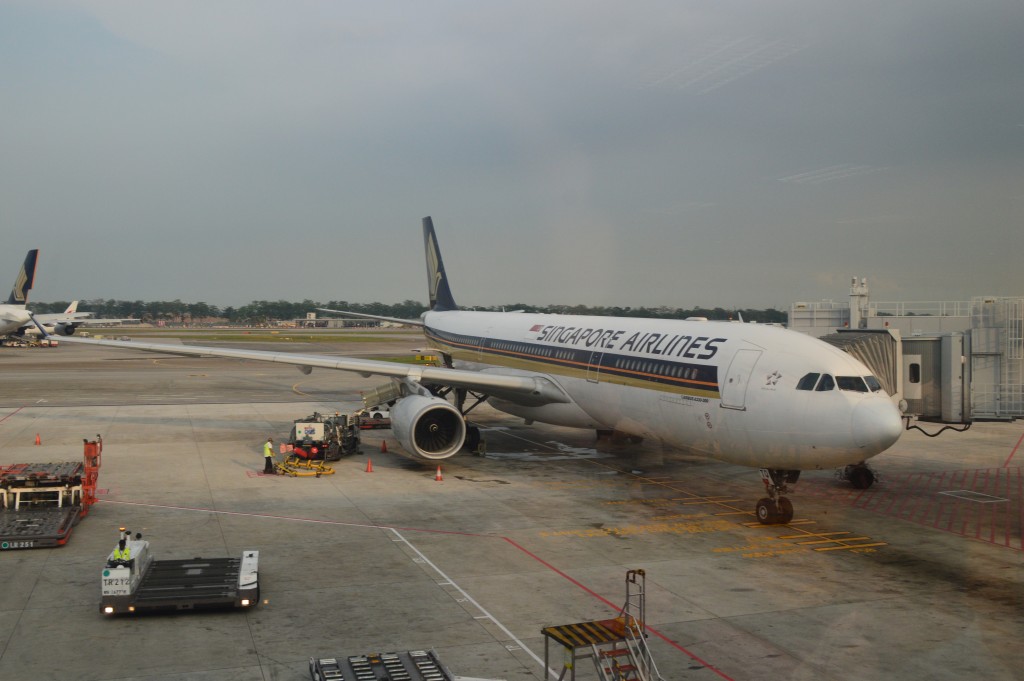 After two and half week in Asia it was time to fly back. First up was Singapore Airlines in business class.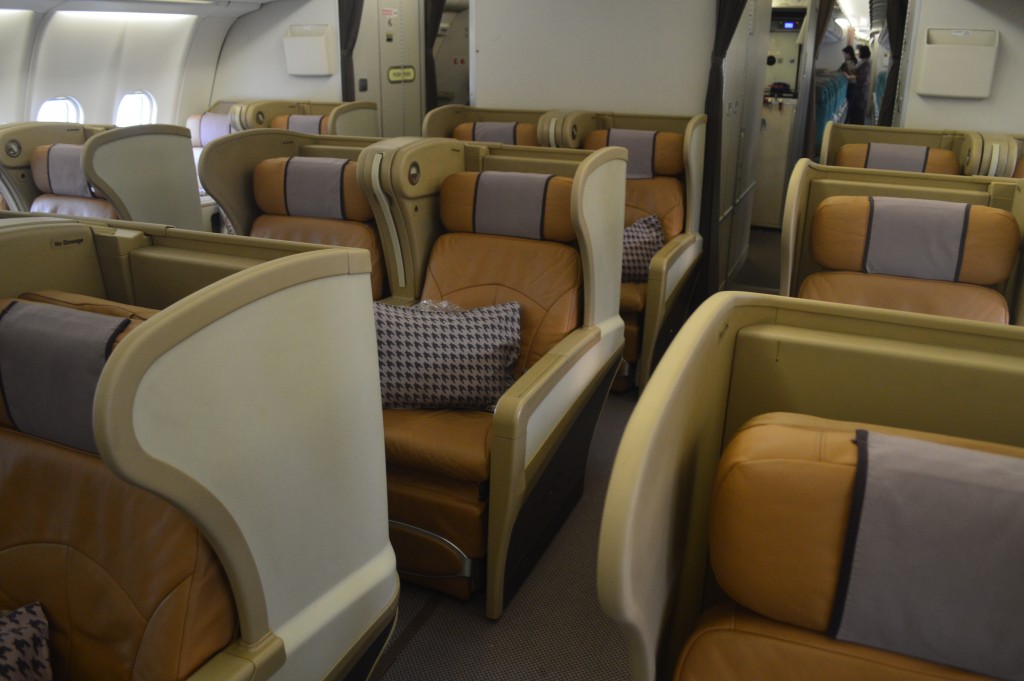 Seats.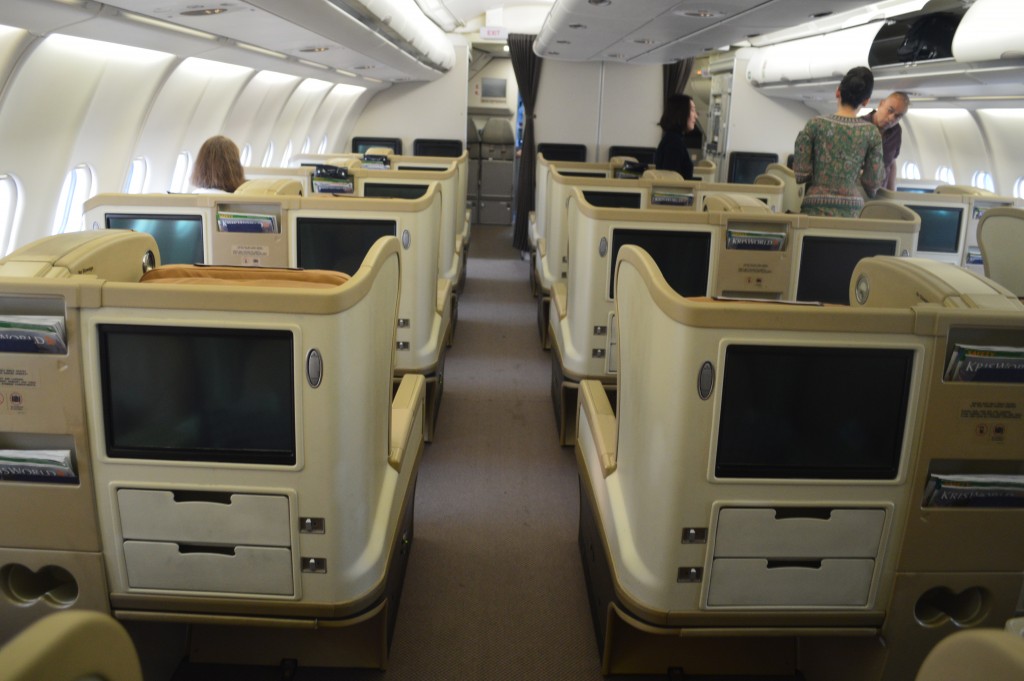 Singapore Airlines intra Asia business class cabin on Boeing 777-200.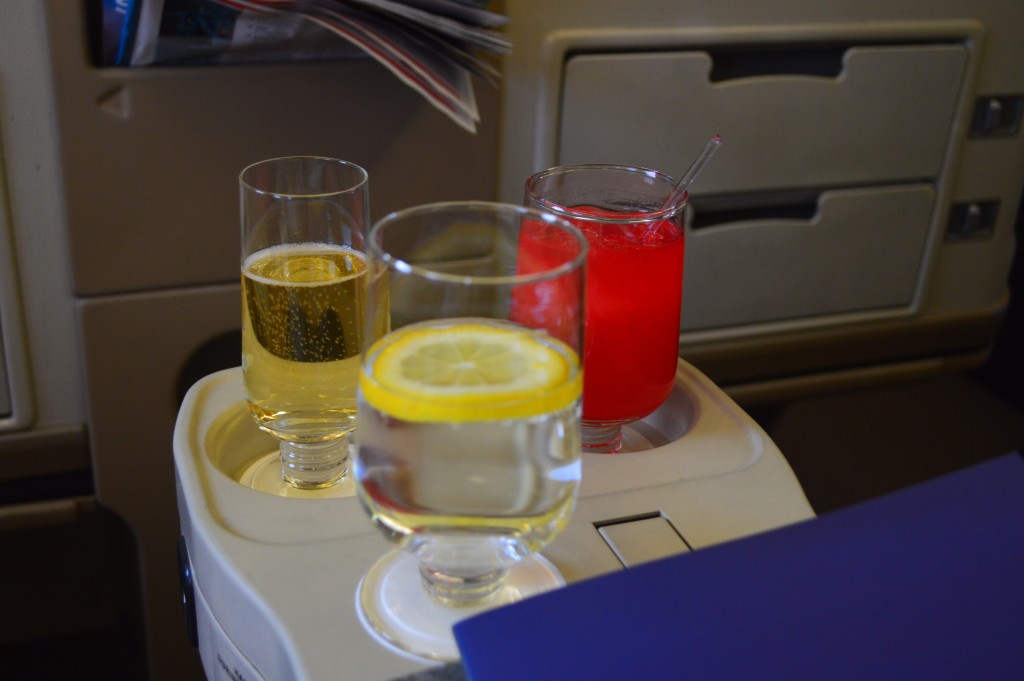 Champagne (the very delicious Charles Heidsieck), water and a Singapore Sling.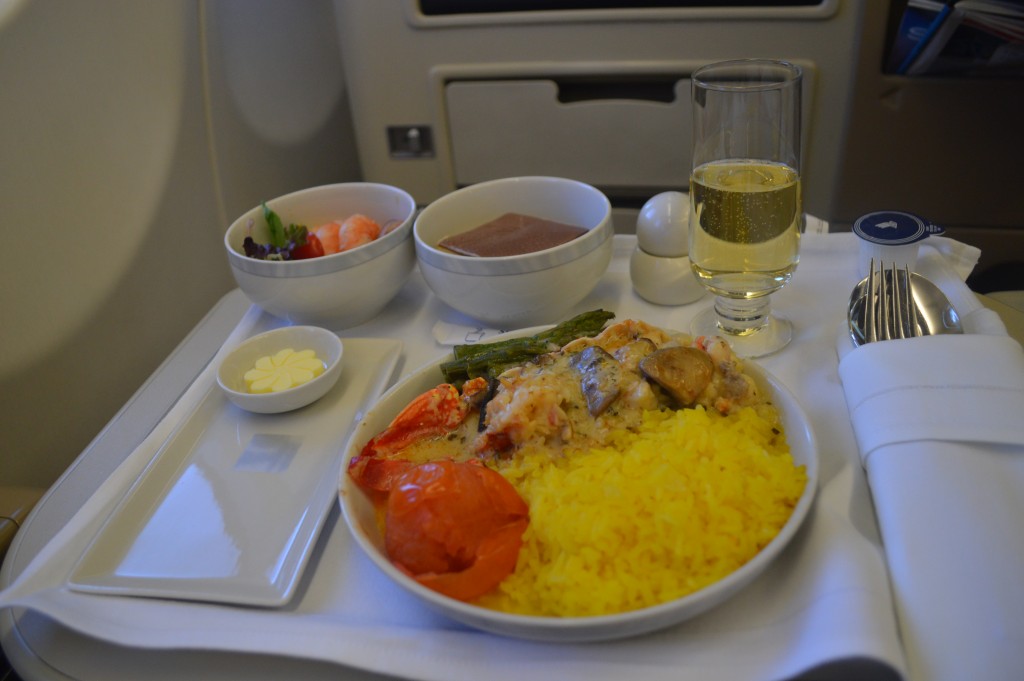 Book the cook lobster thermidor.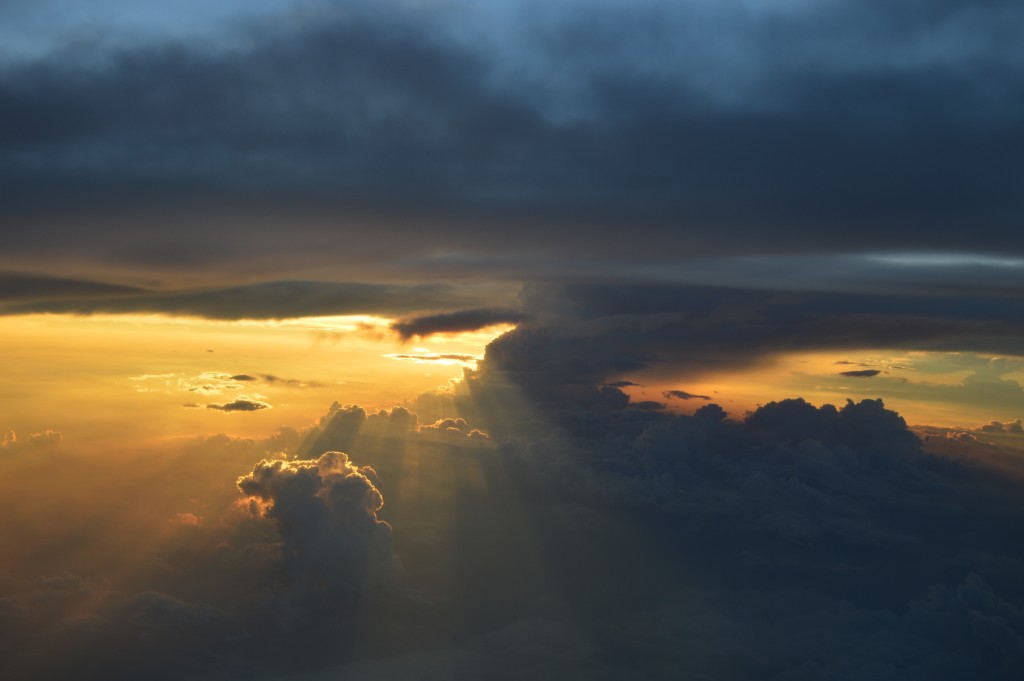 Decent views.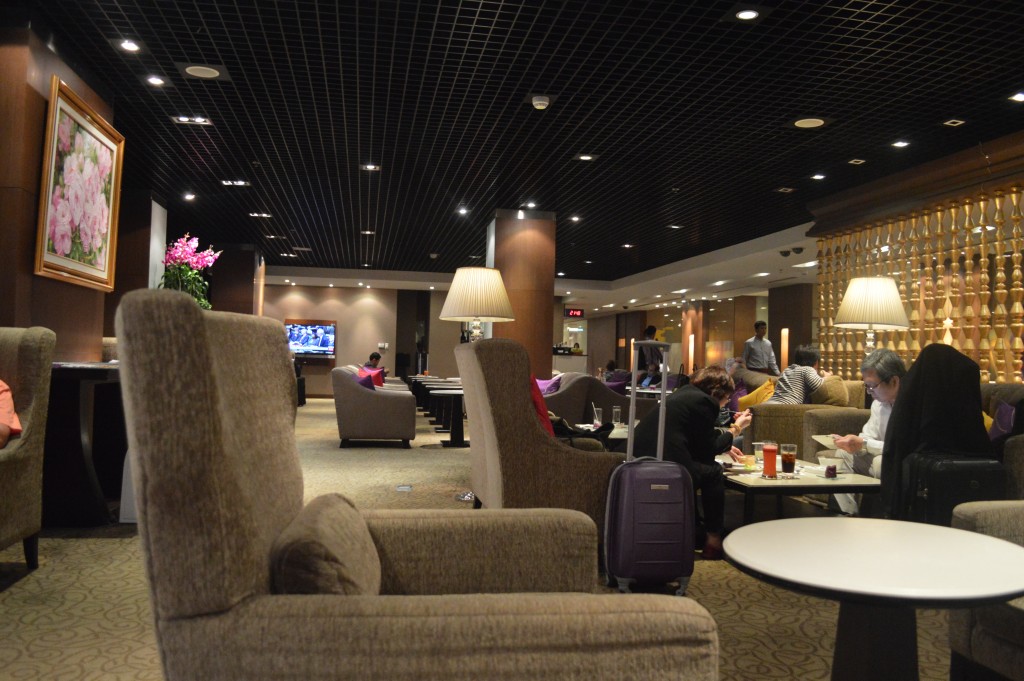 Thai Airways' royal first class lounge in Bangkok.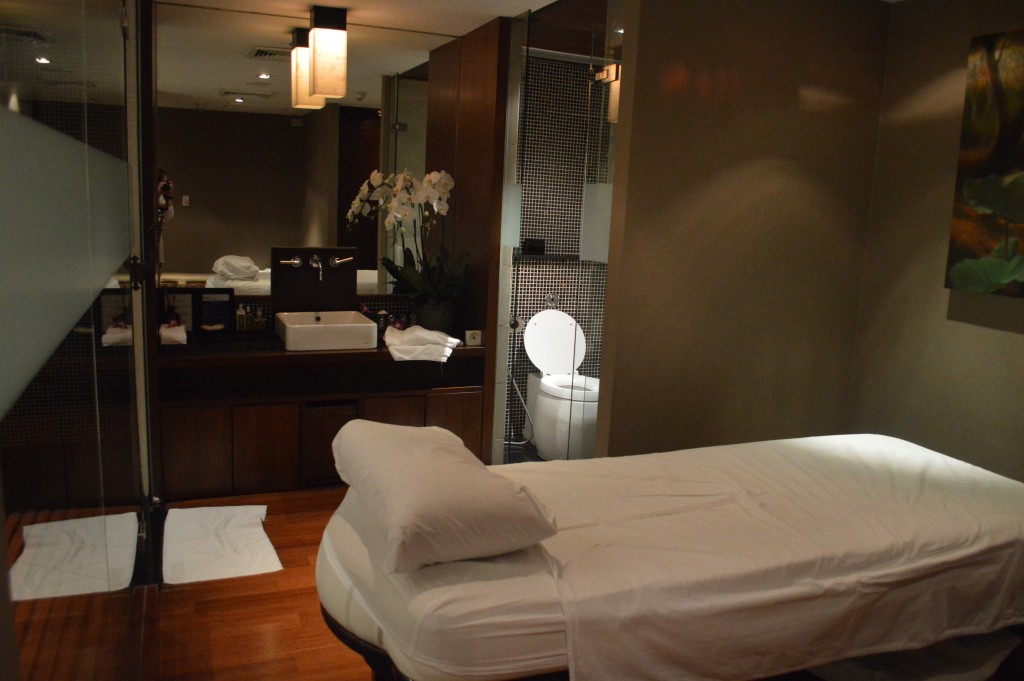 First class passengers have access to a complimentary 1 hour massage at Bangkok Airport. Opted for a one hour foot massage that was great.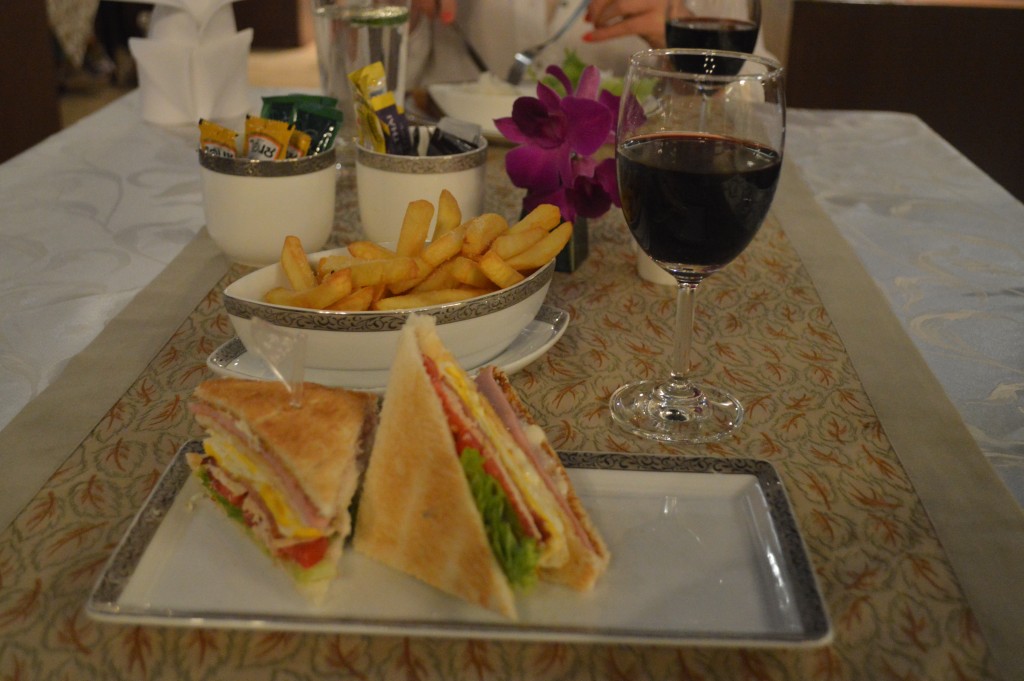 The first class lounge have an a la carte restaurant that serves a decent club sandwich, among others.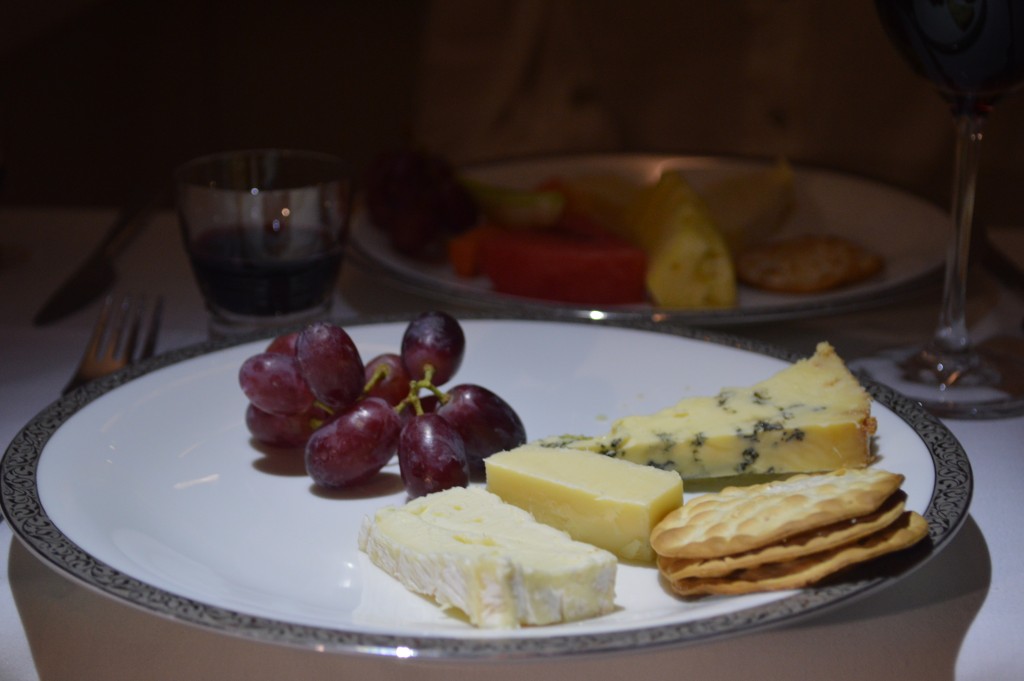 Cheese platter on the Thai First leg to Paris. In general this flight was less good than the one from Frankfurt to Bangkok. No idea why, but food was mediocre and service not as good.


Coffee and dessert.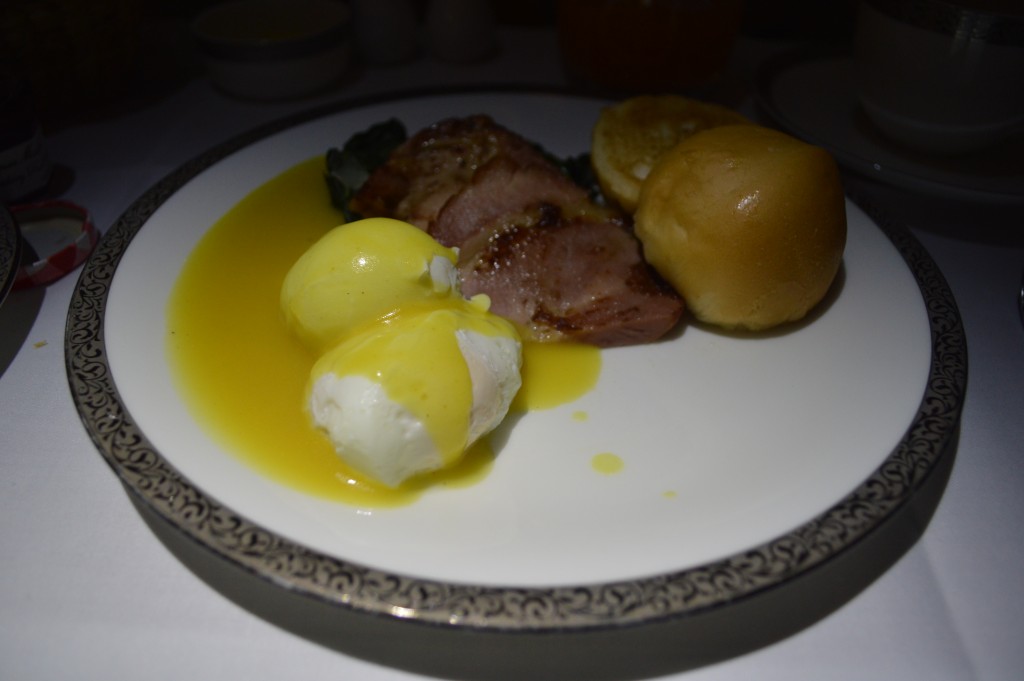 Went for the eggs benedict for breakfast. A quite hideous experience with eggs so hard boiled/poached that the yolks were crumbly. The hollandaise was some kind of sauce base with artificial lemon flavour, the bacon were fatty and oily, I guess the English muffin was edible. Barely though. I should've understood this though, eggs benedict are easy enough to mess up as it is.
All in all though, it was a fantastic experience and I'm hoping to do this as soon as I've saved up on the miles again. Won't be anytime soon though I'm afraid.