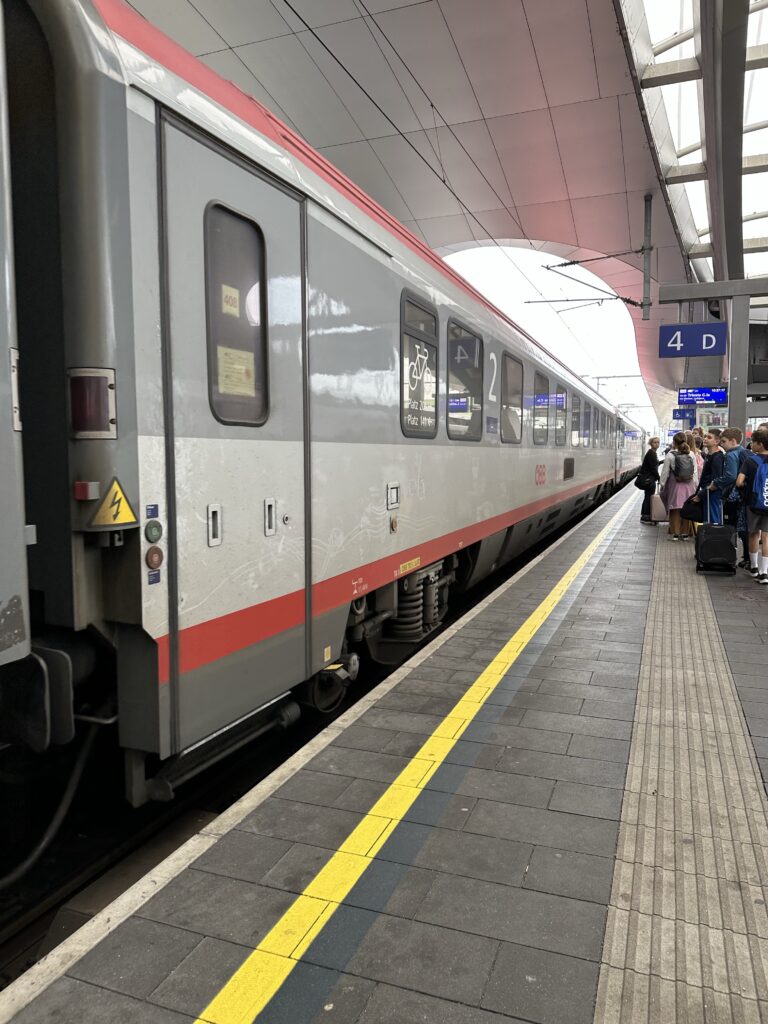 After checking out beautiful Graz, eating a mediocre schnitzel and getting semi-submerged in a massive Austrian rainfall, it was time to move on once again. We stayed very close to the central station in Graz, so after checking out from the IntercityHotel Graz, we walked the 100 meters or so to the station for our next train, which would take us from Graz to Ljubljana, the small capital of Slovenia.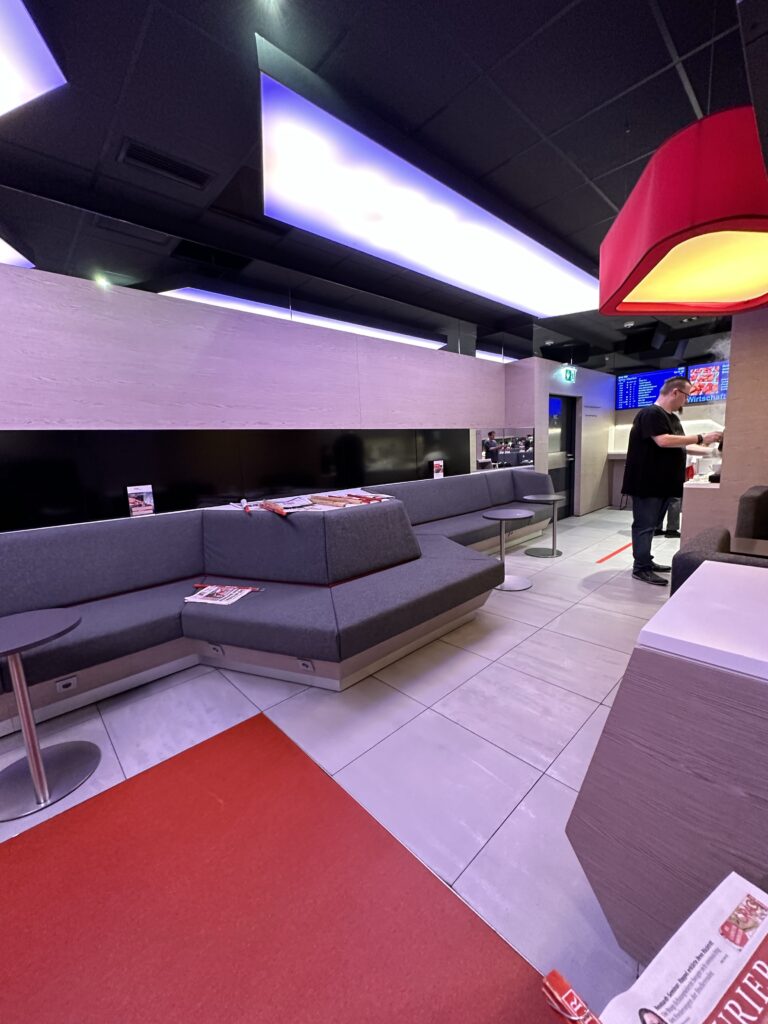 Since we were travelling in first class on ÖBB we had access to Graz Hauptbanhof's lounge. After some searching we found it past a few fastfood outlets to the left of the main entrance to the station. We just scanned our tickets at a reader and got automatically let in. The lounge is quite small, but there was seating, a coffee maker, a few snacks and reading materials. We only spent 15 or so minutes there though as it was soon time to find our platform.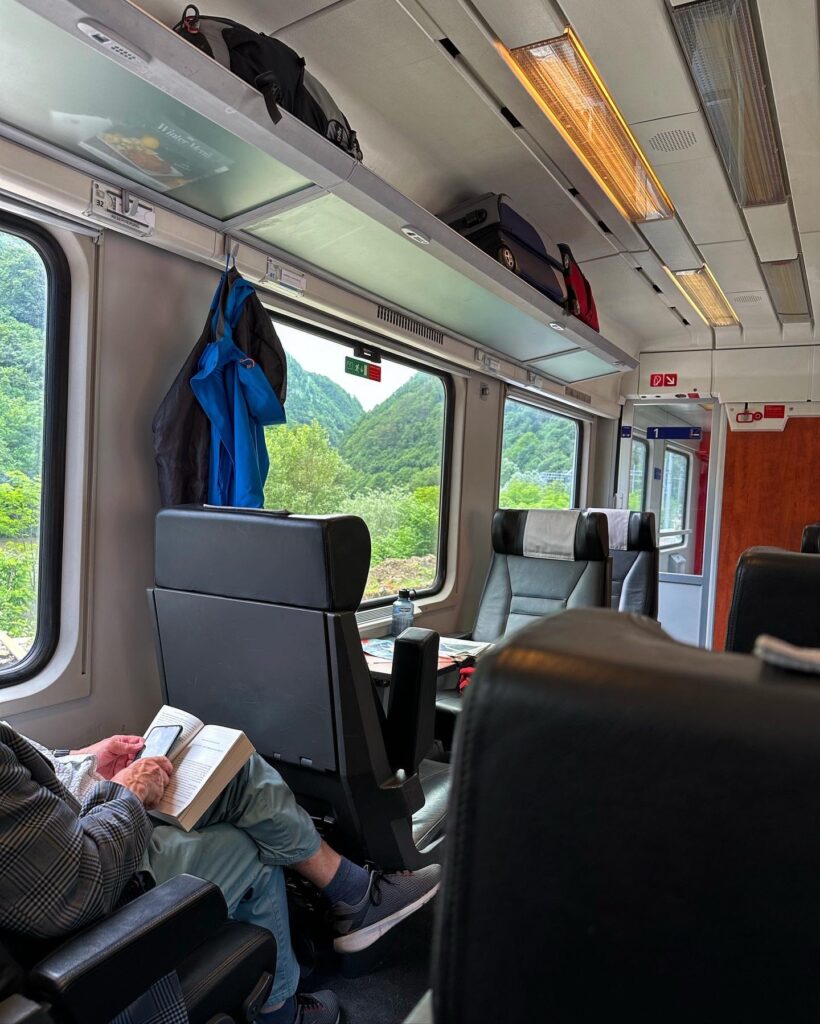 The train arrived on time and was quite busy, despite booking online many months ahead, we did not get seated together, but still next to each other with the aisle inbetween us. The leather seats were relatively comfortable, but like the whole train the first class carriage felt a bit old and worn. We had paid around €50 per person for the 3,5 hour trip though, so given that it wasn't too bad, and views were at times spectacular.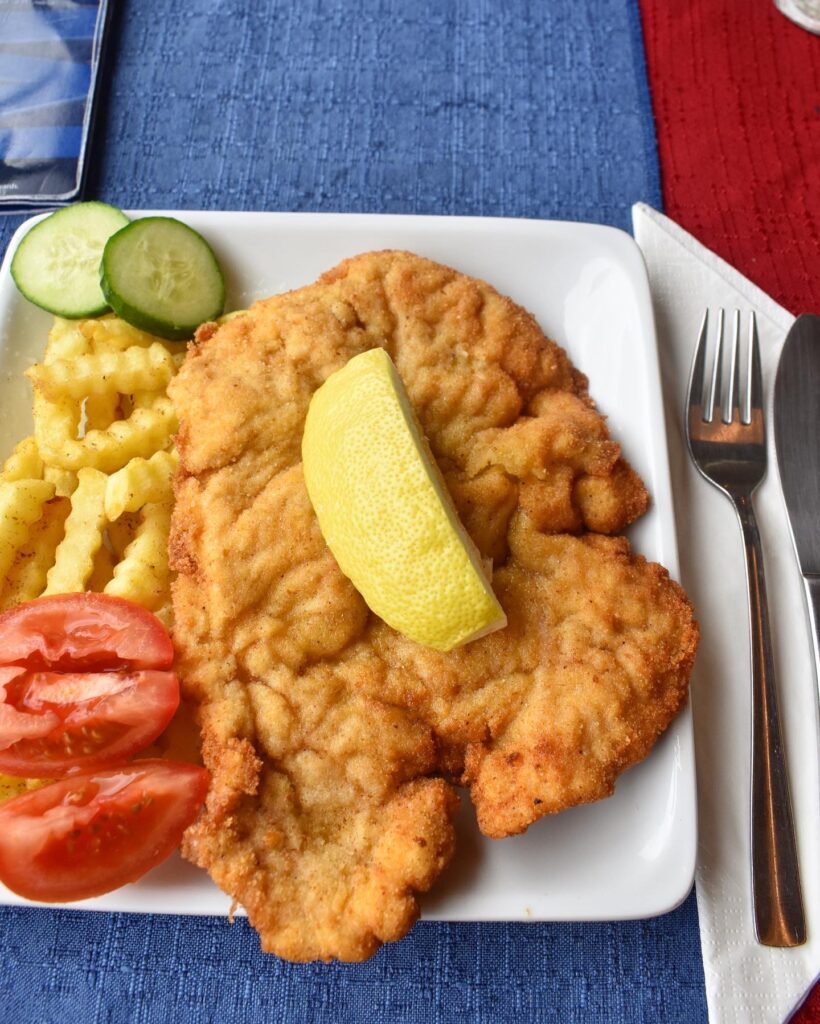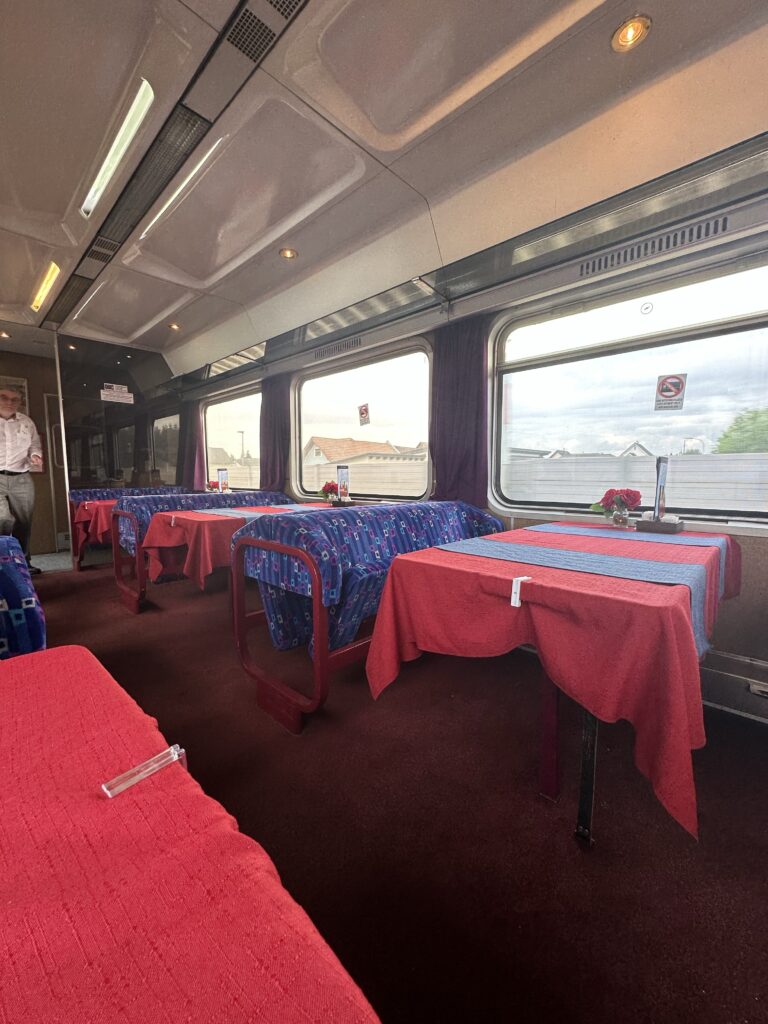 A nice aspect with the train was the onboard restaurant. I'd always wanted to have a schnitzel onboard an ÖBB train, and now it was finally time for that! Unfortunately they did not accept card payments onboard, but we managed to scrape together exactly the 14 euros that was needed. As it was pretty much all cash we had, we could only afford one, and no drinks, but it was quite tasty to be honest, and very exciting to eat while passing by the Austrian and Slovenian countryside outside the window.
After finishing our schnitzel we made our way back to our seats as it was almost time to get off. All in all the ÖBB Eurocity train from Graz to Ljubljana was quite comfortable. Seat was decent, views were great and food quite tasty.
In Ljubljana there is a short walk into town from the central station, and like earlier stops on the trip we stayed quite close to the station at the recently opened Ibis Styles Ljubljana Center.