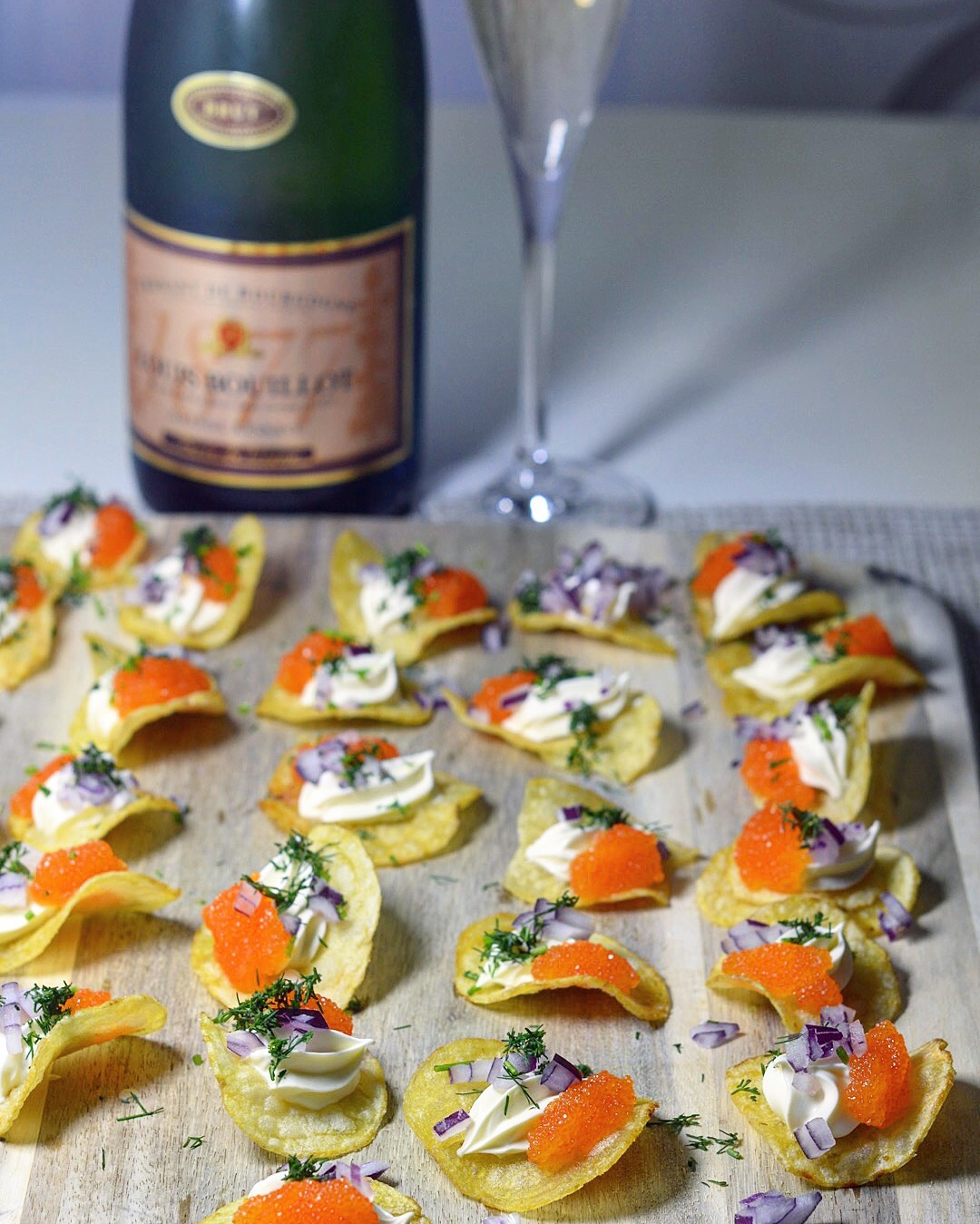 I've heard about versions of this chip and dip 'dish' throughout the years, but haven't got myself to try it until recently. 
The flavours of this decadent little nibble are very Swedish – it's sort of like a small condensed version of Midsummer. When you, after a day of schnaps and singing realise that there's only leftovers remaining after the herring feast, and you're having cravings after something nourishing. You find chips, you find some leftover sour cream, "oh, there's löjrom (vendance fish roe) in that half empty bucket", and you also find dill and chopped red onion. What to do? You scoop everything up with the chips you found, of course.
There you have it, (Swedish) chips 2.0. Below is a guidline recipe for a slightly less brutal version.
You need:
Kalix löjrom (Vendance roe from Kalix)
Finely chopped red onion
Sour cream/creme fraiche/smetana
Finely chopped dill
Salted potato chips (preferably a bit thicker)
Place a bit of every ingredient on nice sturdy potato chips (see picture above). Enjoy with a glass of bubbly or a good quality beer.