8 years ago, I first visited Japan, and immediately loved it. I've been wanting to go back ever since, but it took that my brother moved to Kyoto to force me to lift my butt, enter R2D2 and bring myself to the land of riding suns, fantastic food and great people.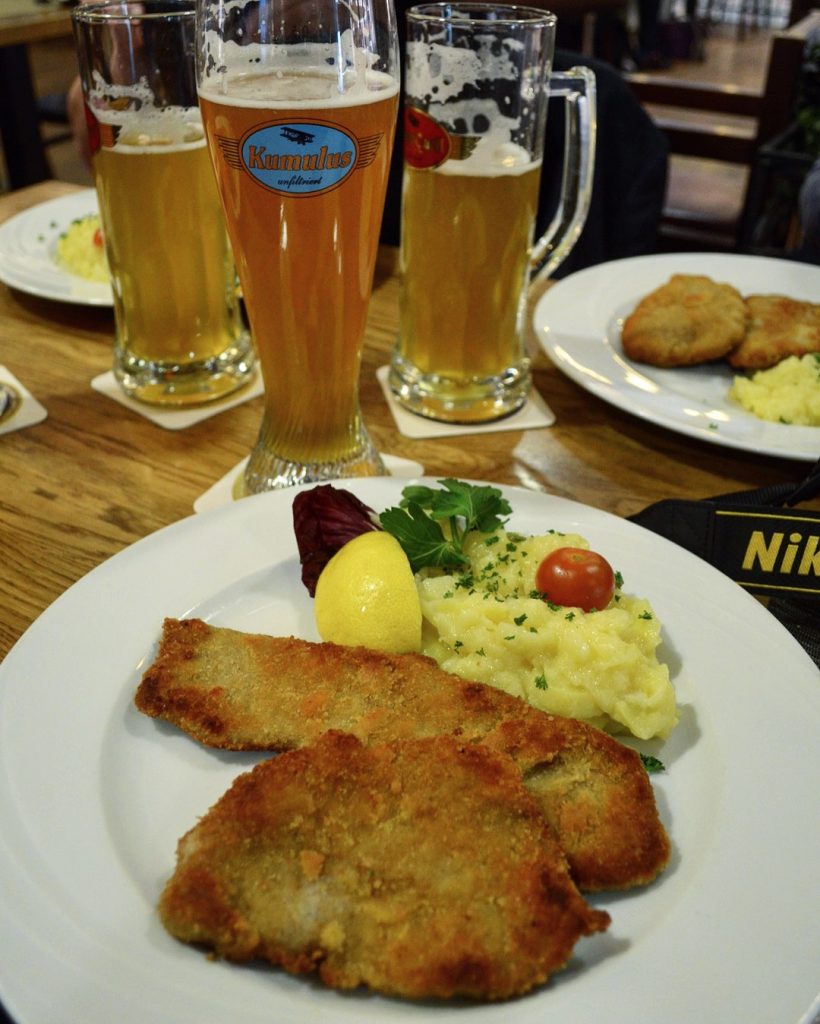 The trip started with a short but decently nice flight with Lufthansa from Stockholm to Munich. At Lufthafen Münich, aka Munich Airport, we had to visit Airbräu in Terminal 2, the world's only airport brewery. Delicious weiß (wheat) bier und a pretty good veal schnitzel with German potato salad were enjoyed.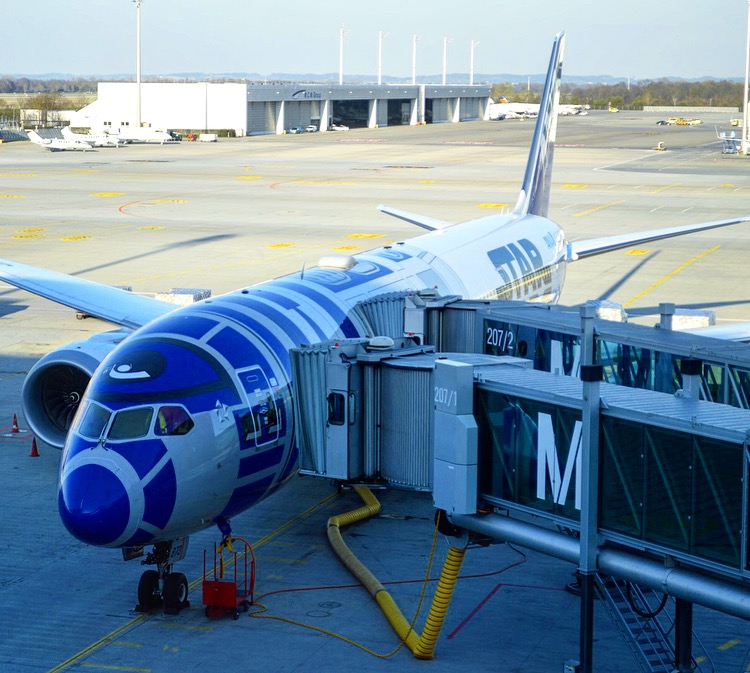 Then it was time to board R2D2. All Nippon Airways has somekind of a deal with the Starwars franchise, meaning a couple of their planes are Starwars painted.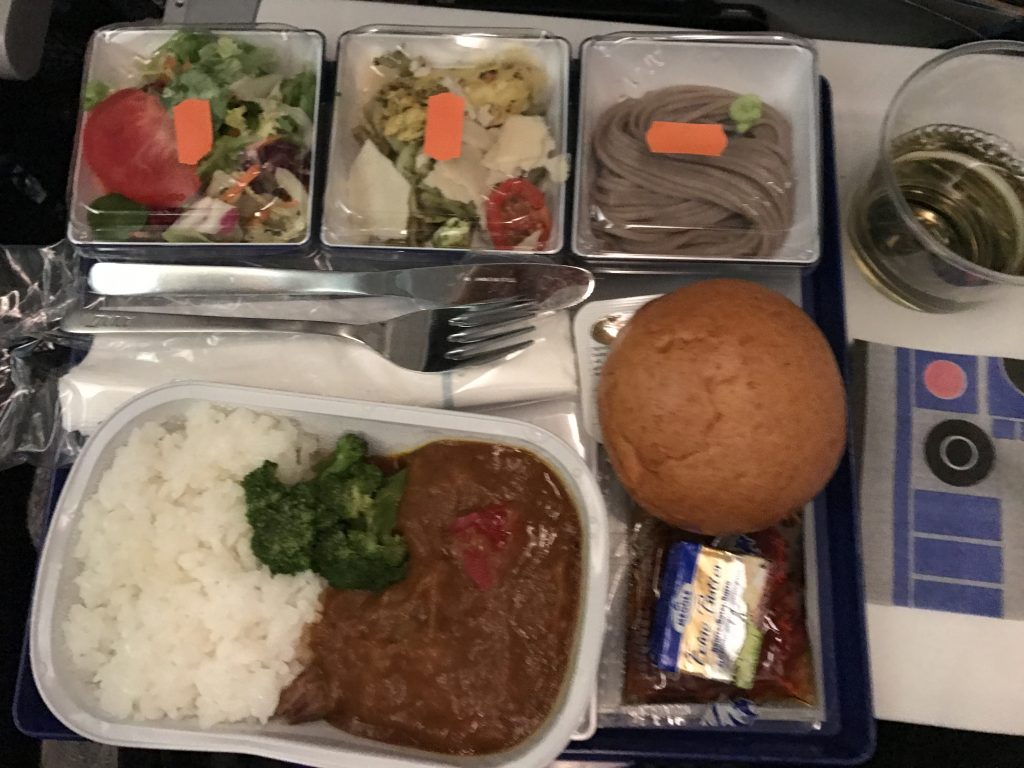 The onboard experience in Ana's economy was decent enough. We flew the semi-new Boeing 787 Dreamliner which had onboard wifi (I paid 22 usd for wifi use for the duration of the flight. There were a couple of less expensive options too), a decent personal screen with eg. live tv (for instance with CNN and Japanese NHK premium). Leg room was also fine, and the food decent. Above is dinner, I chose the 'Western' option which was a beef curry with steamed rice. Everyone had the same starters which was cold soba noodles, pasta salad with parmesan, bread and a small mixed leaves salad. Food was quite good, given being on a plane of course. All drinks and food were complimentary.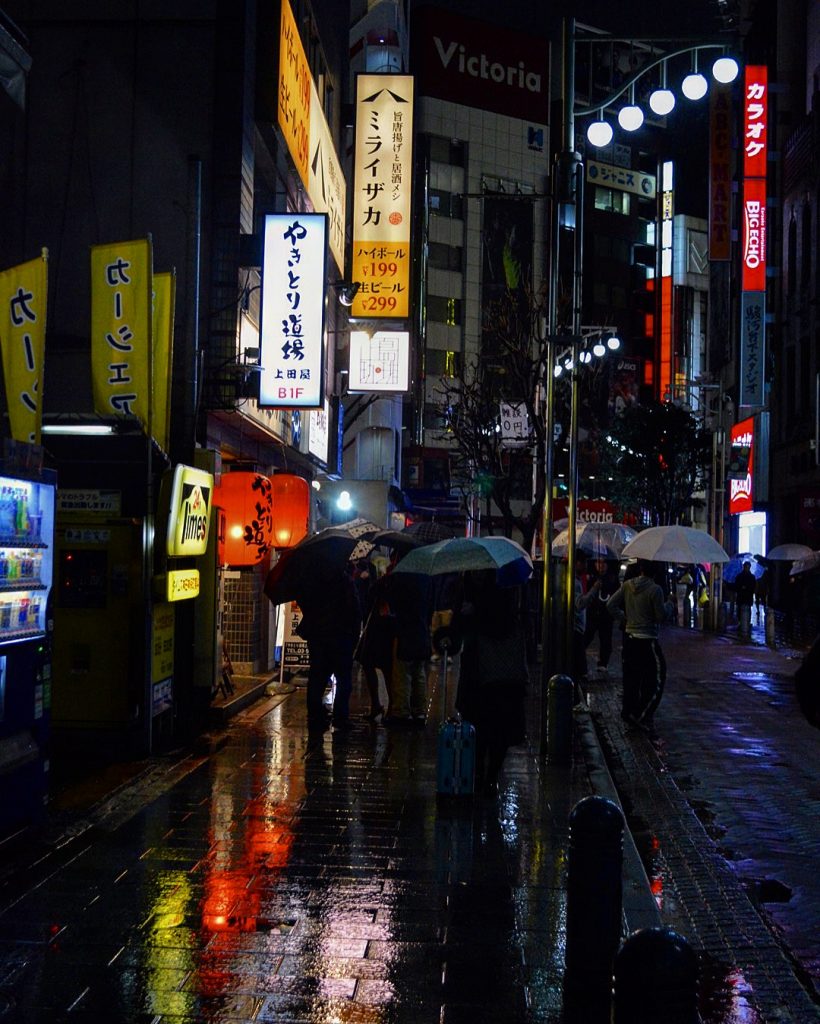 Then, touchdown in the greatest city on earth, Tokyo! It was cold, rainy, dark, and beautiful, in a blade runner kind of way. We checked in to our tiny 9 square meter room at Sotetsu Frésa Inn and went out for food.
The first place we ran into on the street outside our hotel, Yotteba, advertised great chicken wings and beer. Cold as we were, that sounded too appealing to resist.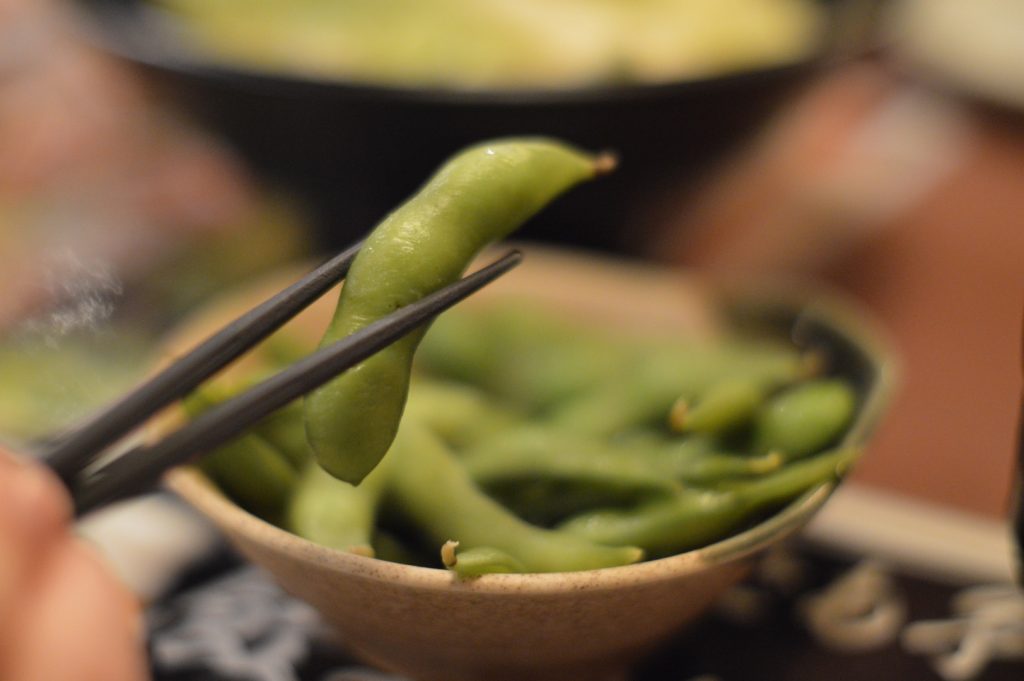 Edamame, served cold by unknown reason.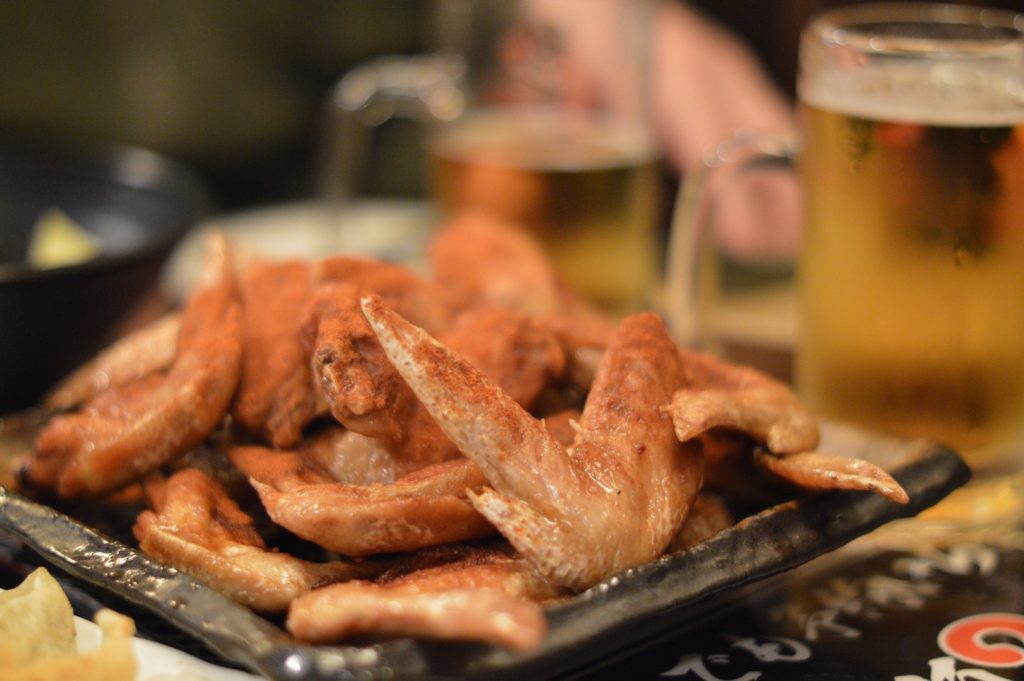 Spicy, quite delicious lightly fried chicken wings.
Delicious gyoza!
Stay tuned for more delicious Japanese food adventures and travel. Make sure to also follow me on Instagram for the latest updates. Arigato gozaimasu!