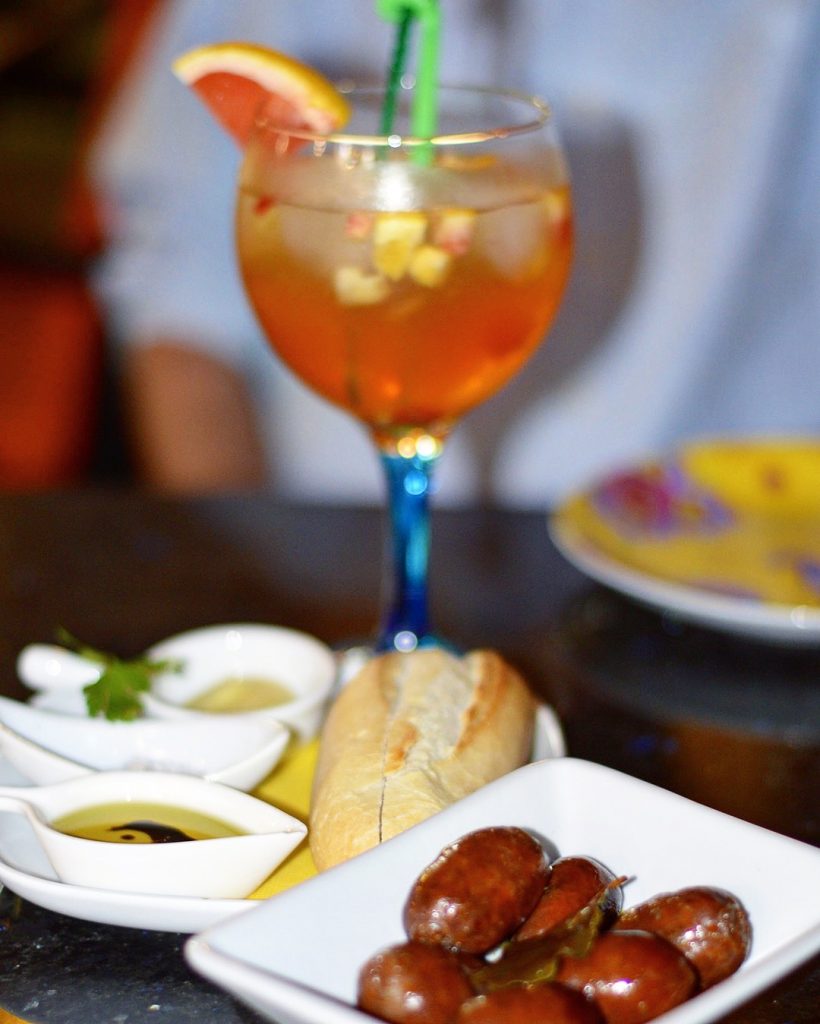 Our last night at the Palm Oasis Maspalomas, and on the south side of the island for that matter, we decided to head for the Wapa Tapa restaurant that had got some great reviews. 
Wapa Tapa is located in the touristy Yumbo shopping center, and was a little bit tricky to find among the other restaurants and shops in the mall. But there are signs pointing the way fortunately. When we eventually found the place we were immediately seated by the extremely, and I mean that in the best of ways, friendly co-owner that also gave us a run-down of the menu and also some suggestions of what to try. There was a chef's choice menu with wine included for €40 a head, but we decided we wanted to choose ourselves.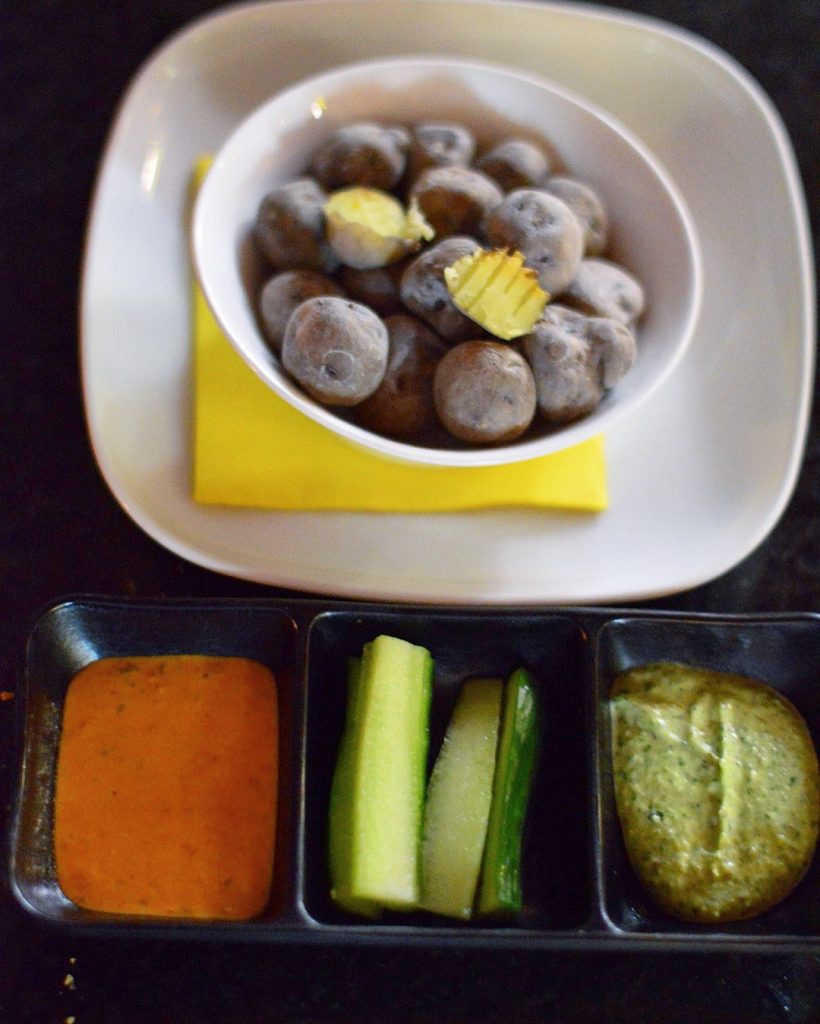 Canarian papas arrugadas, the island's 'national' dish. This one was made with a  breed of potatoes locally grown on Tenerife, that originally was from Peru. Served with great mojo rojo and salsa verde sauces. Both deliciously garlicky with a hint of cumin.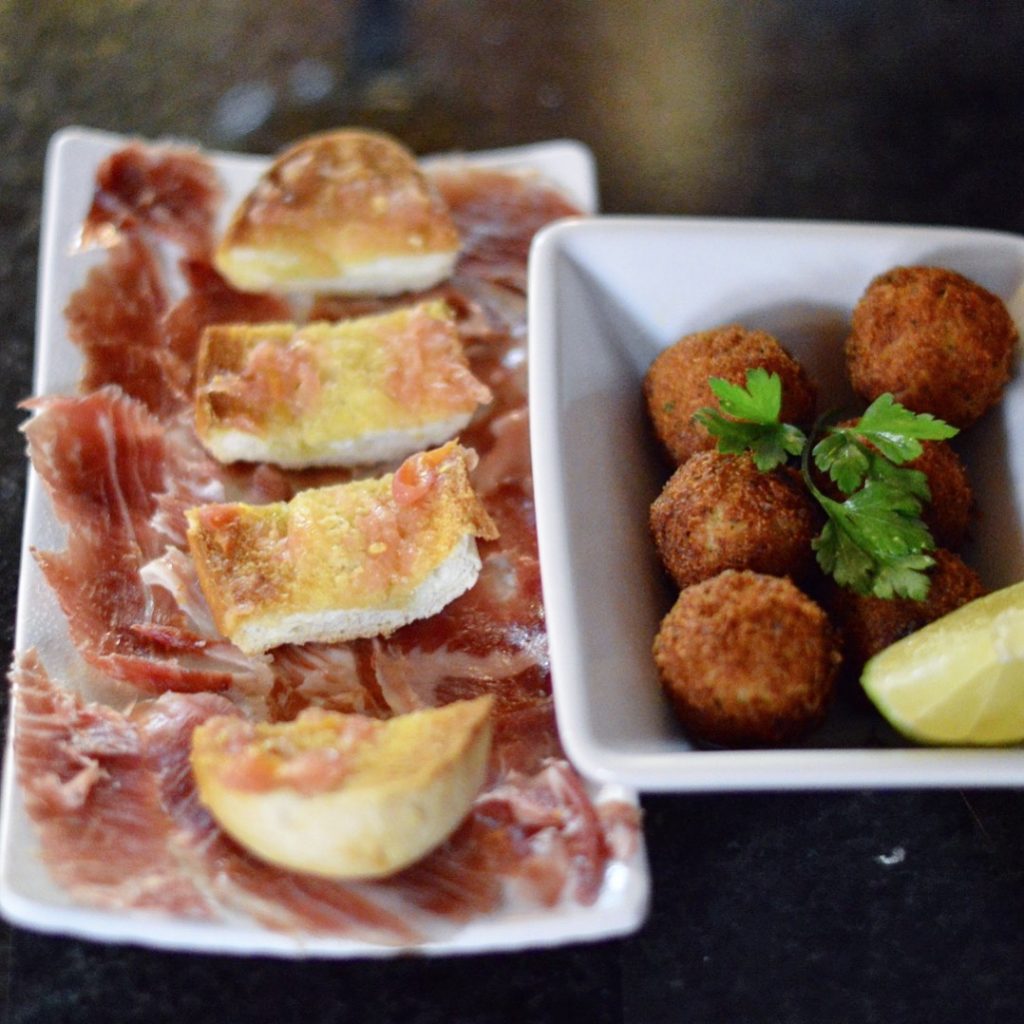 Hand-carved, acorn-fed Iberico pig jamón. That is, the best damn ham I ever had. So nutty, fatty, tender and awesome. To the right are a bunch of almost equally good cod croquettas (much like the bolinhos de bacalau we had in Rio last year). Crispy and delicious.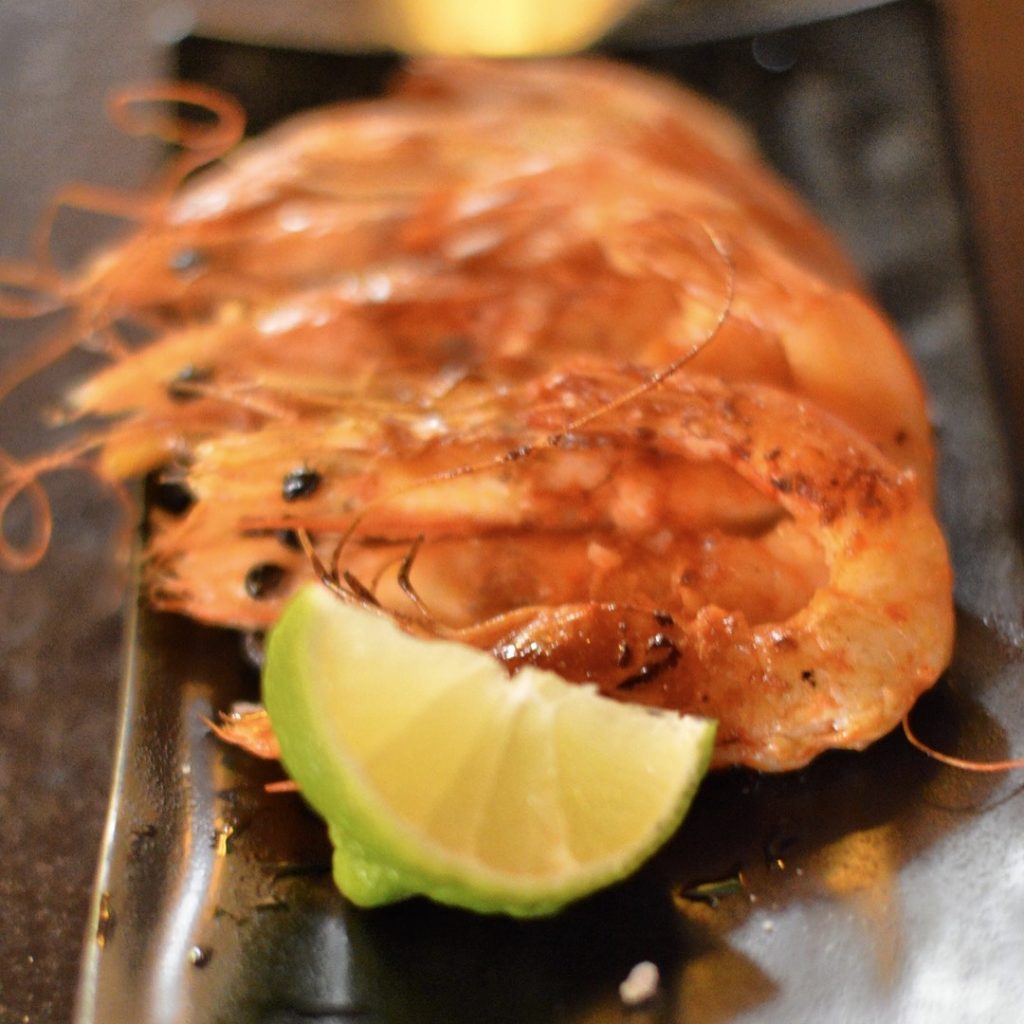 Another great dish: Grilled king prawns with a squeeze of fresh lime and sea salt.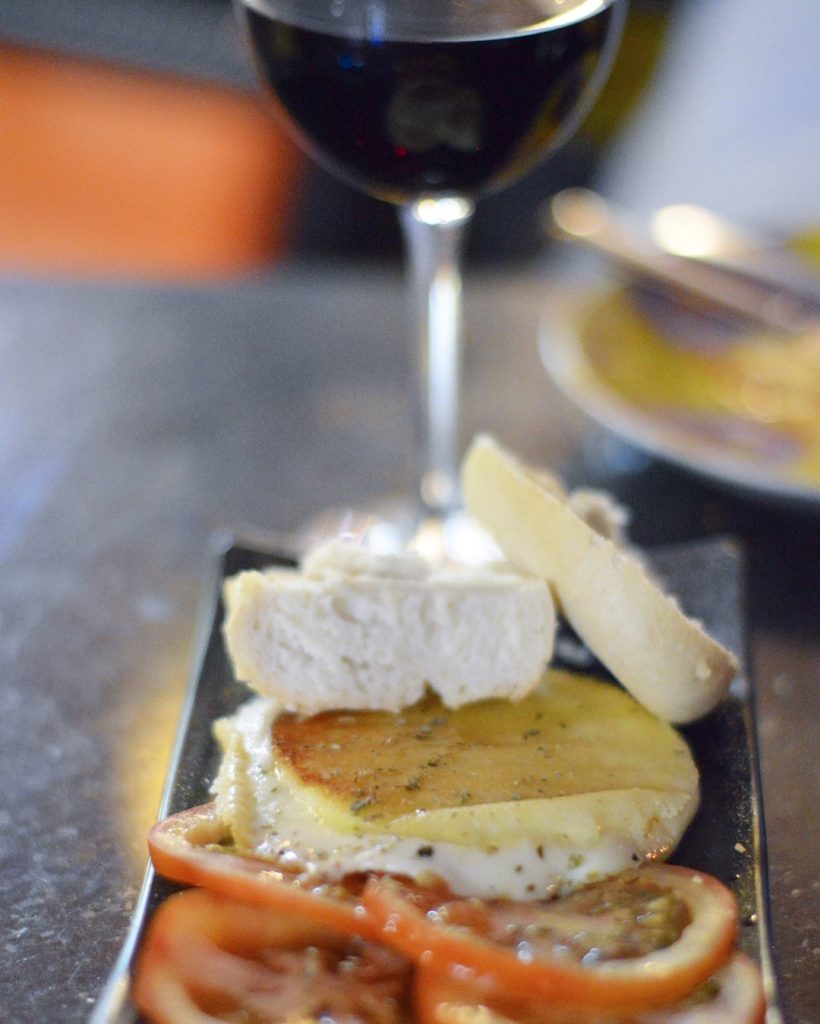 There are plenty of South American references on Gran Canaria (or lots of Gran Canarian references in South America). Here was one of our faves from last year's South America-trip: Grilled Provoleta cheese, that we had lots of in Buenos Aires. This was even more delicious with an amazing grilled cheese crust covering the melting cheese. Served with crusty bread and tasty tomatoes. Mmmm…..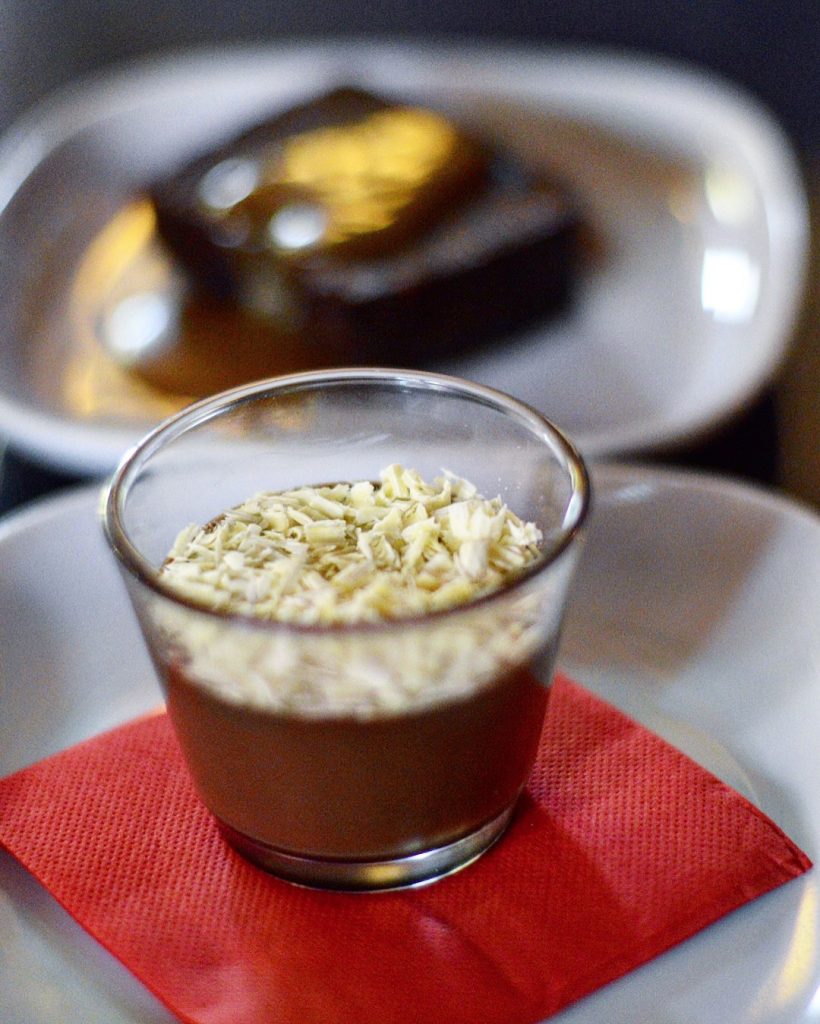 Then it was barely enough space in my belly for a small dessert. This was a pot au chocolat with white chocolate shavings. We also tried their sticky toffee pudding. Both were muy bien, but not as muy bien as the spectacular tapas dishes we had. If you find yourself near Wapa Tapa, book a table (several drop-ins were turned away during our visit) and eat some of the best tapas you might ever have.
Price: €€
We paid roughly €100 for two, with 7 shared tapas, 2 desserts and 3-4 drinks each.
Location: Yumbo Shopping Center,
CC Yumbo Centrum Local 232-12
Playa del Inglés 35100