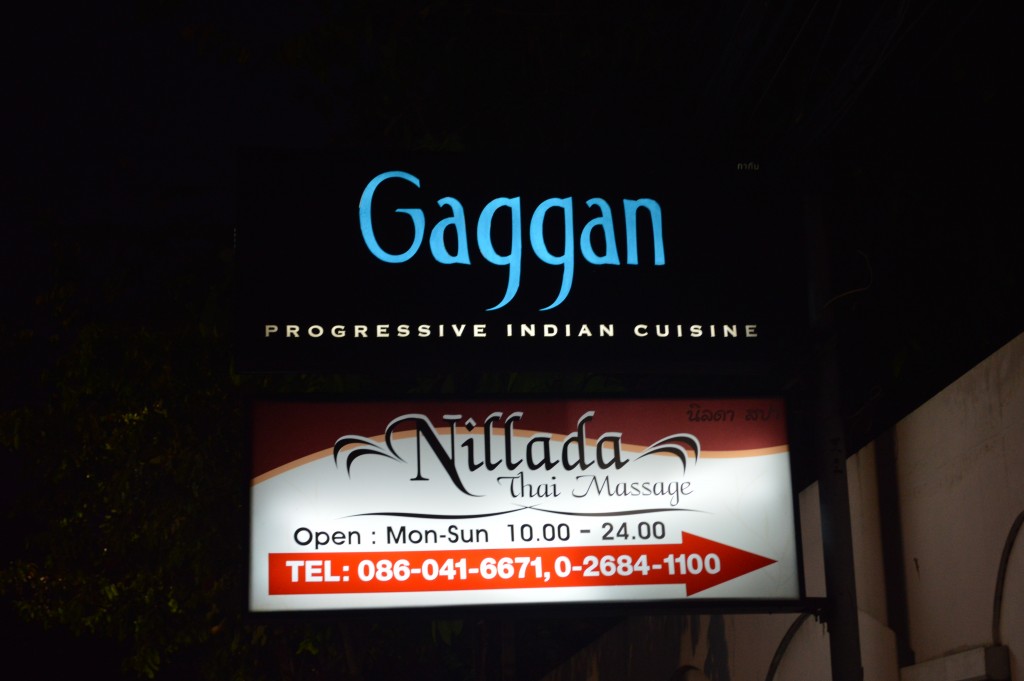 Gaggan Anand is an Indian native that established Gaggan restaurant in Bangkok in 2010. The restaurant serves molecular style food based to a large extent on Indian cuisine. It has been named the best restaurant in Thailand as well as in all of Asia. 
We went to Gaggan restaurant in Bangkok last year (and Nahm which I'm hoping to write about too) and it was spectacular. Given the low price compared to a similar (probably less good) experience  in say Europe, Gaggan is almost a must if visiting Bangkok and enjoying (amazing) food. Gaggan was an experience in both terms of food and fun. Clever and creative dishes mixed with some good old tastiness made our dinner there one of the best I've ever experienced.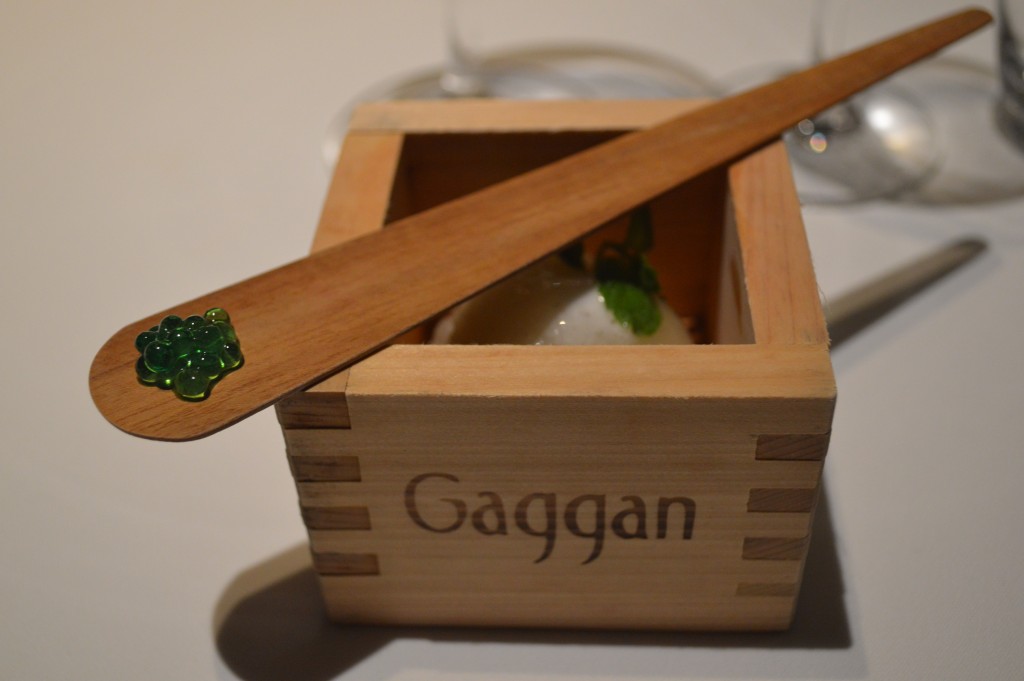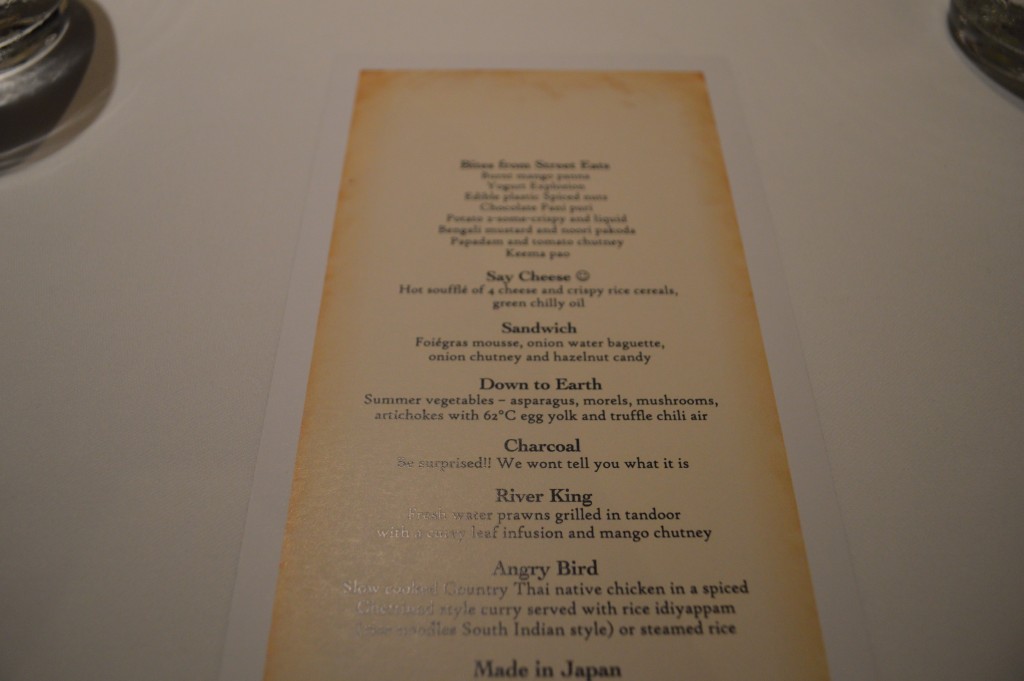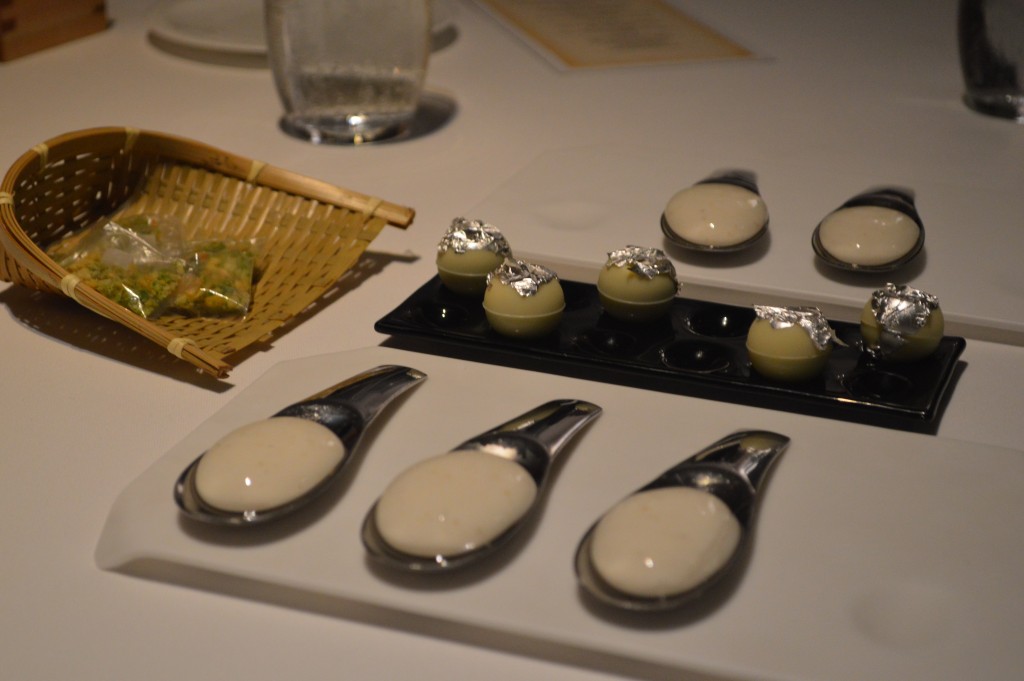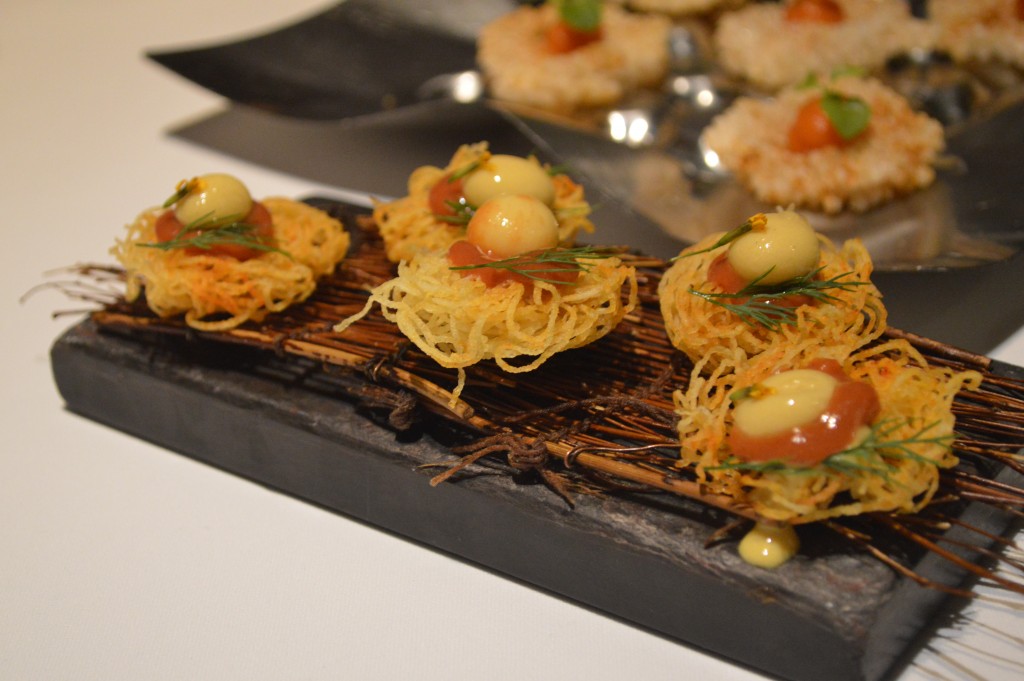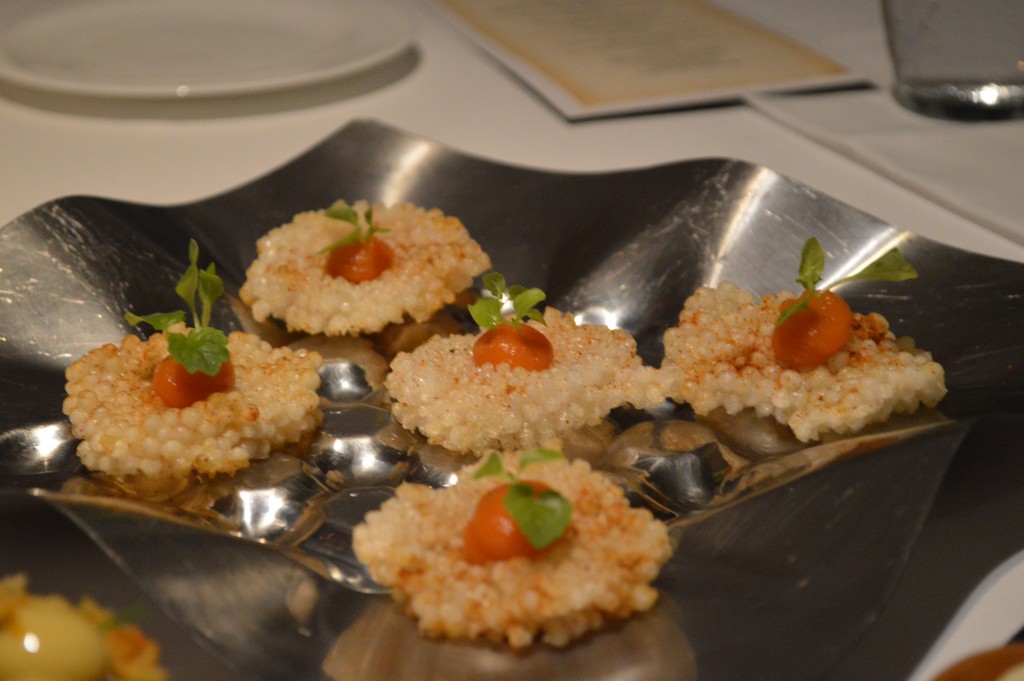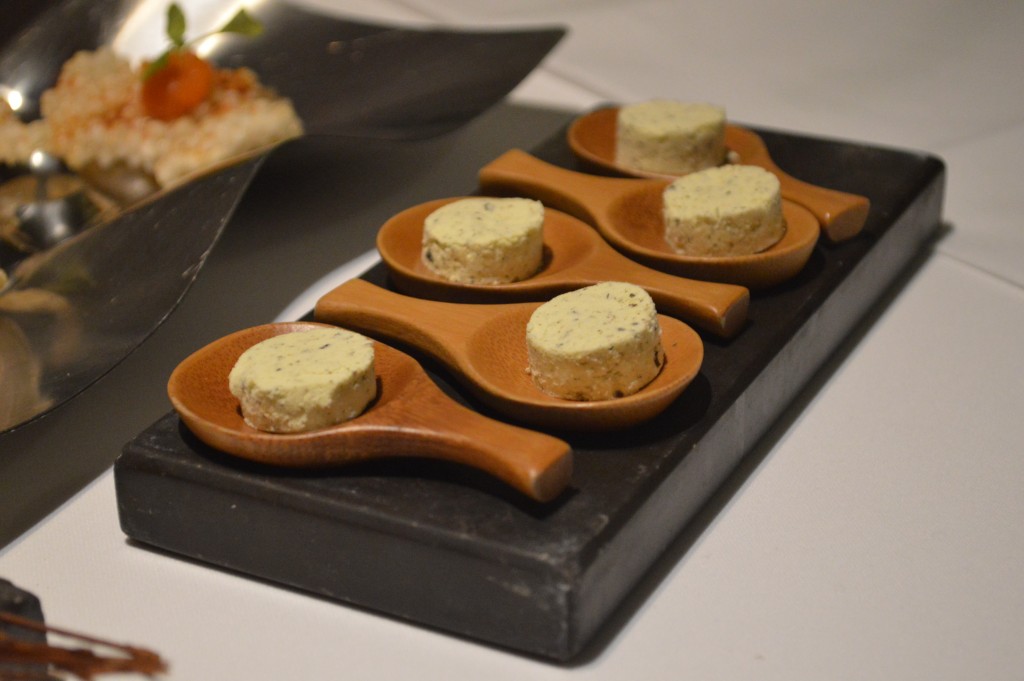 Indian street food bites. For instance you ate the whole bag, plastic and all, of nuts. Then you realised that it wasn't actual plastic even though the first bite made you think and feel so. Instead the "plastic" evaporated in our mouths and elevated the spiced nuts. So good, and so clever.
"Say cheese": Hot soufflé of cheese and crispy rice cereals, green chilly oil. Probably my least favourite dish of the night. Still good though.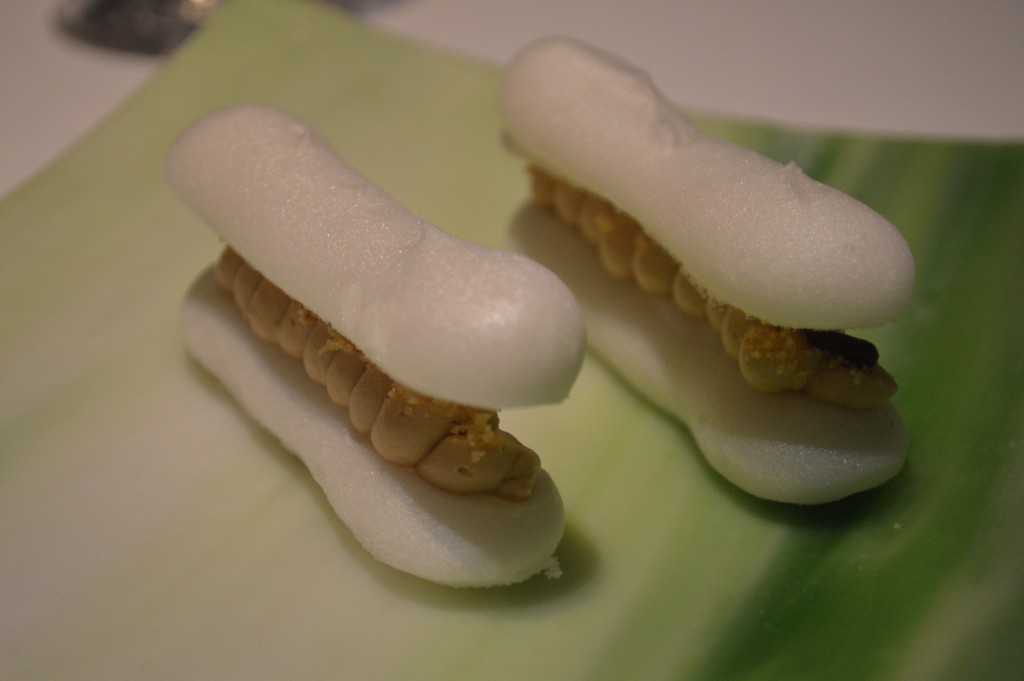 Sandwich: Foié gras mousse, onion water baguette, onion chutney and hazelnut candy.
Keema Pao sliders.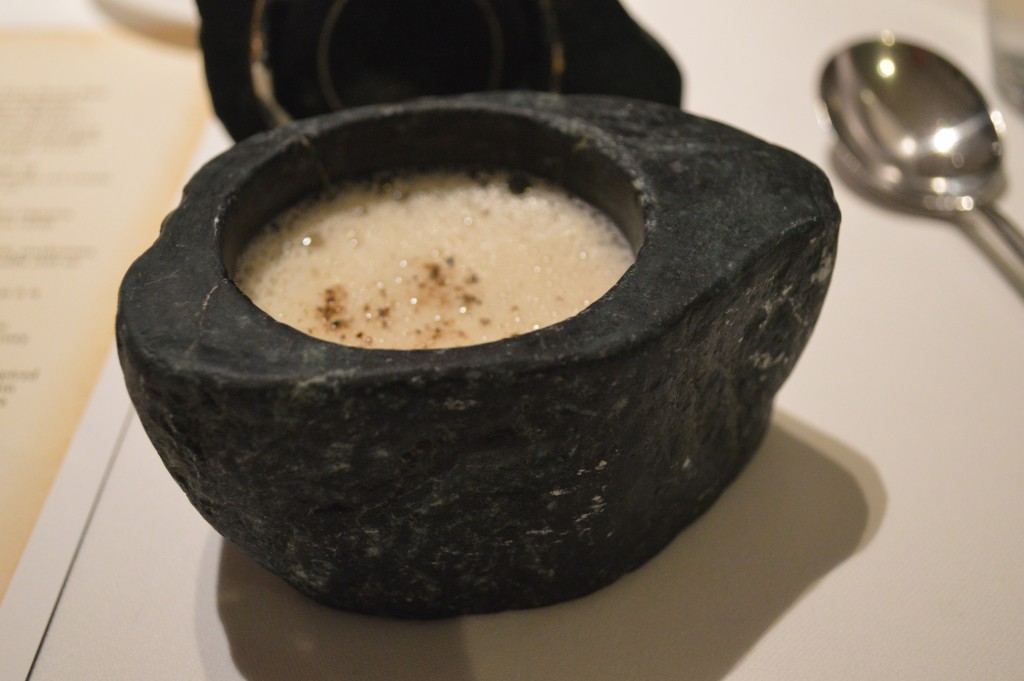 Down to Earth: Summer vegetables (asparagus, morels, mushrooms, artichokes) with a 62C egg yolk and truffle chilli.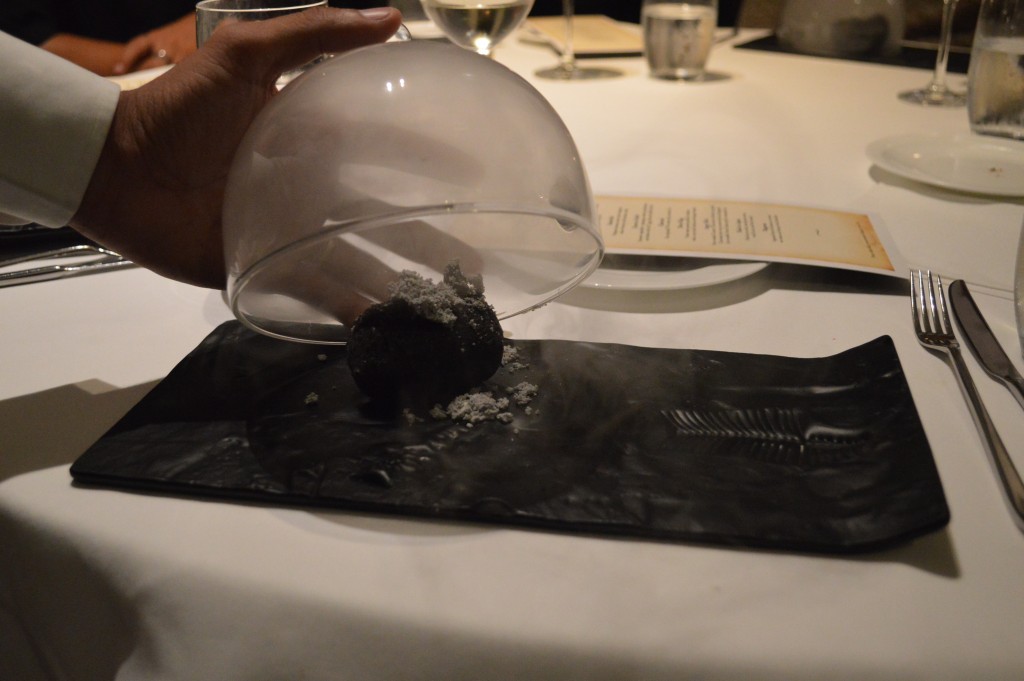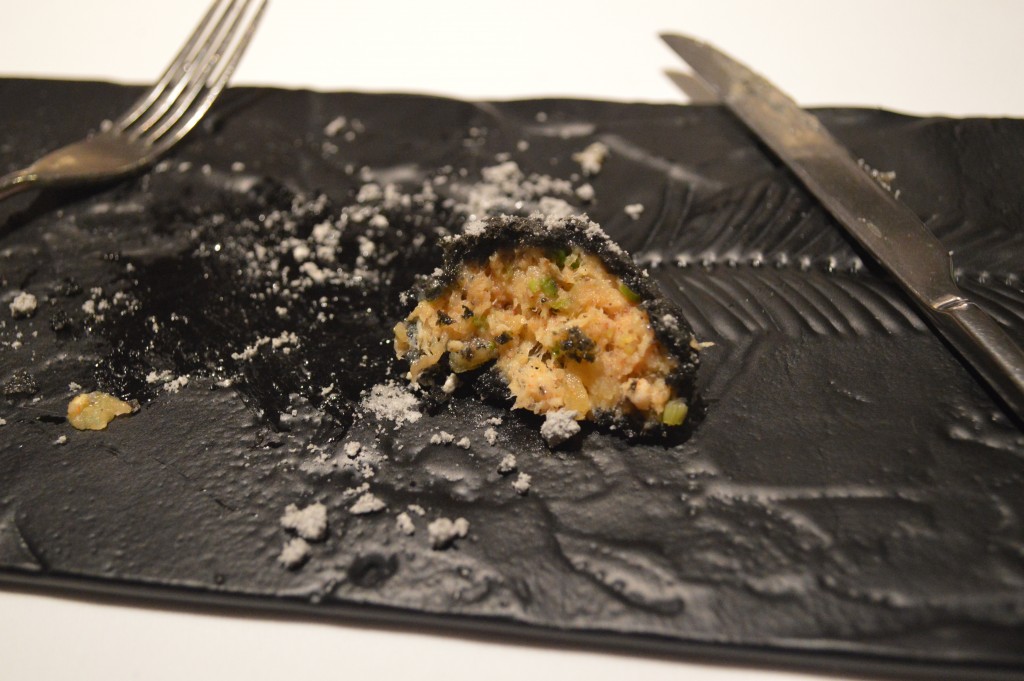 Charcoal: "Be surprised! We wont tell you what it is." (It was seabass)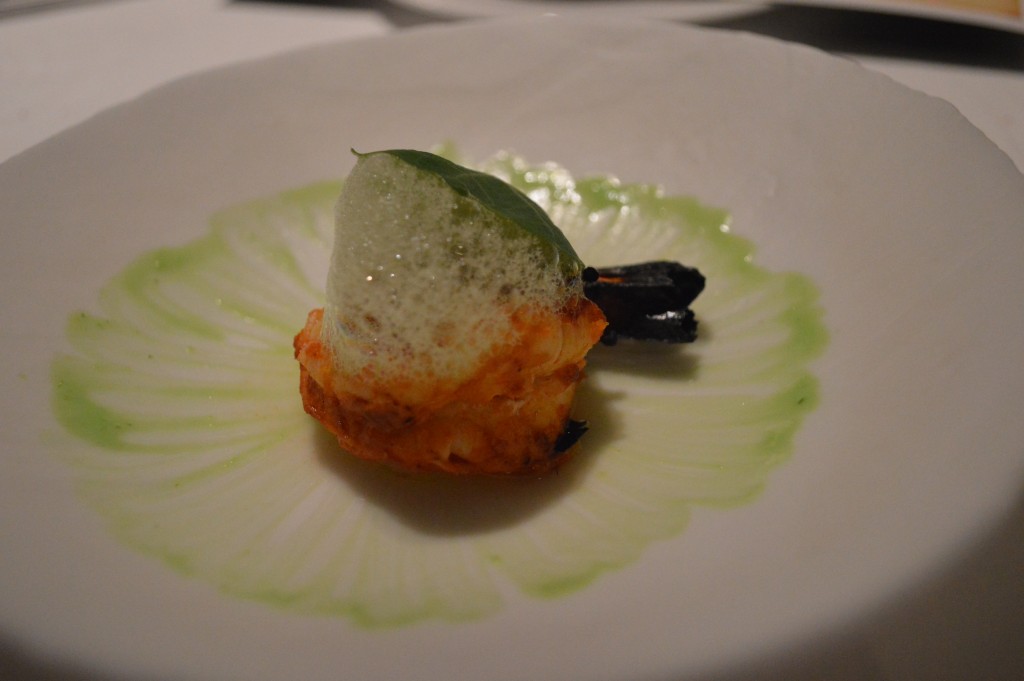 River king: fresh water prawns grilled in the tandoor with  curry leaf infusion and mango chutney. This dish was great, despite that the manager came and fed me a part of the prawn that I'd missed. Shame on me, I guess.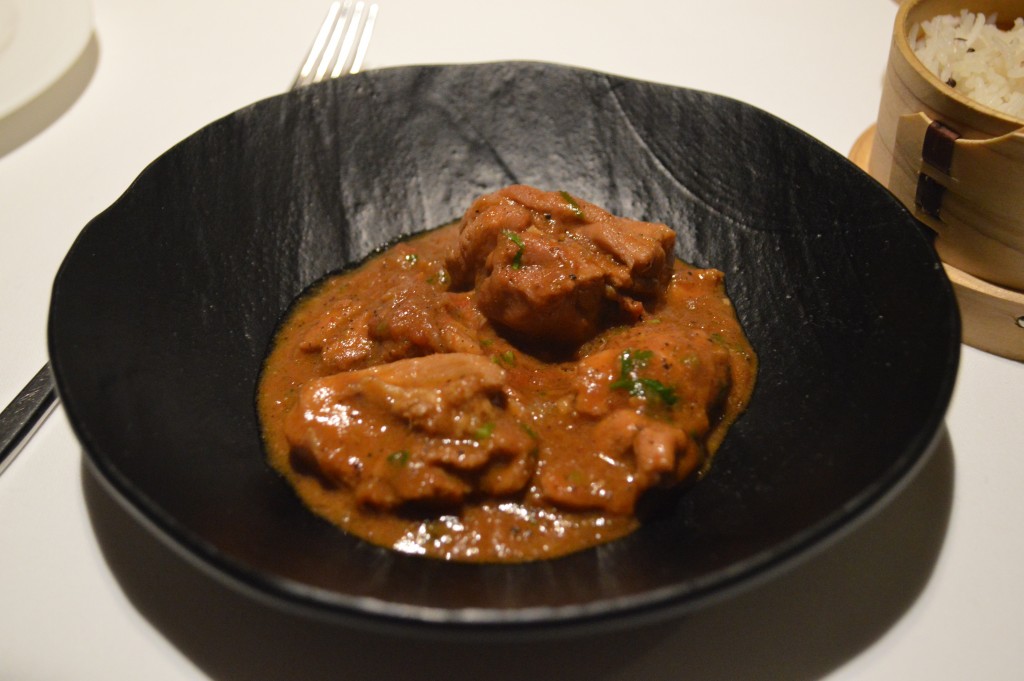 Angry bird: slow cooked country Thai native chicken in an Indian style curry. Maybe the most 'ordinary' dish of the night. But still so good.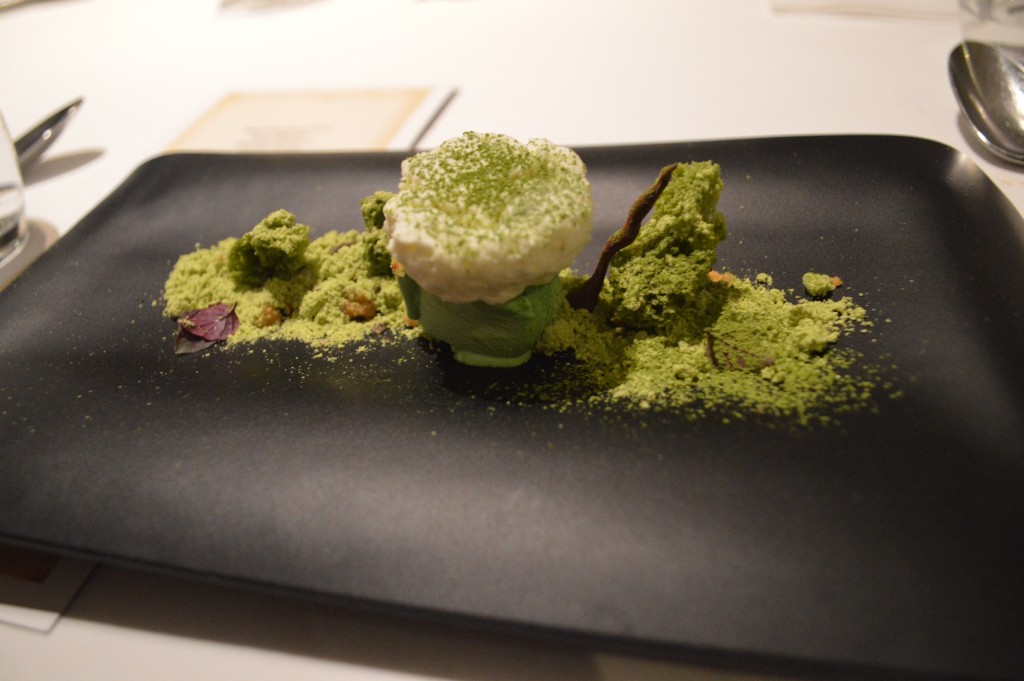 Made in Japan: Matcha tea cake with wasabi.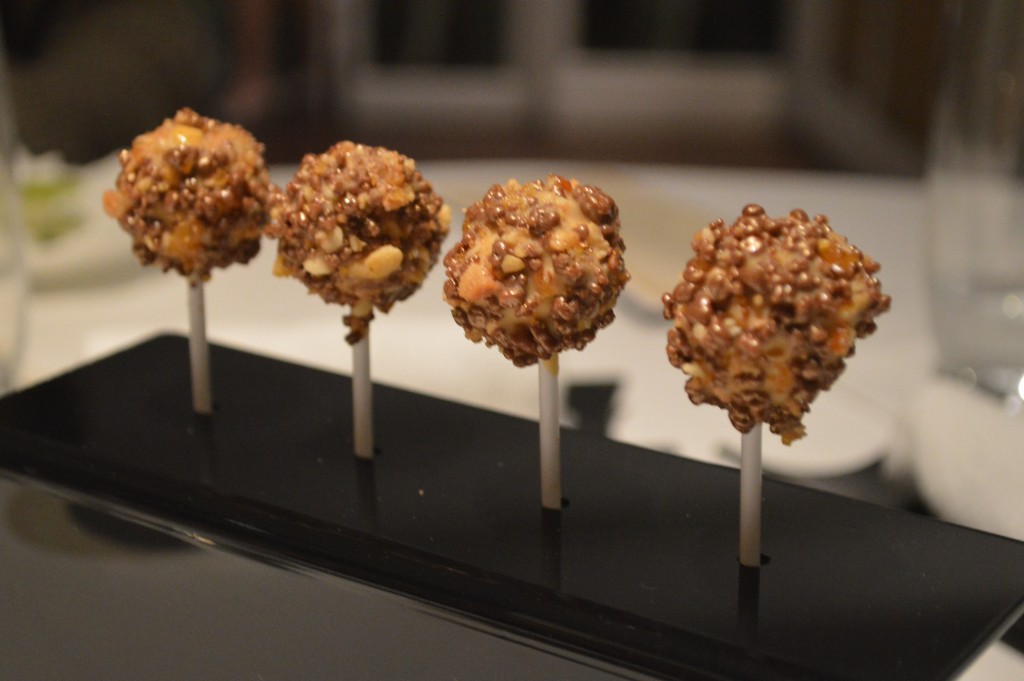 "Magnum": homemade icecream cake pops.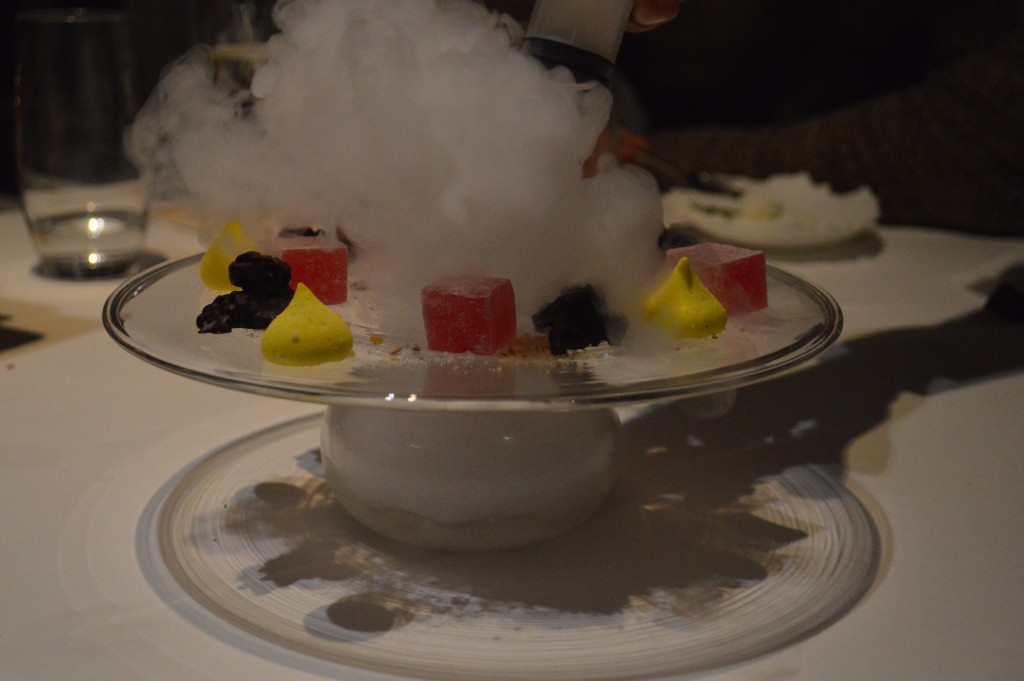 And of course, no "coffee candy" without dry ice show off when at a fancy 'molecular' restaurant.
All in all as mentioned above, a really fantastic experience. Well worth a visit in my mind. Visit Gaggan's website for reservations and menus.