Khao Soi Islam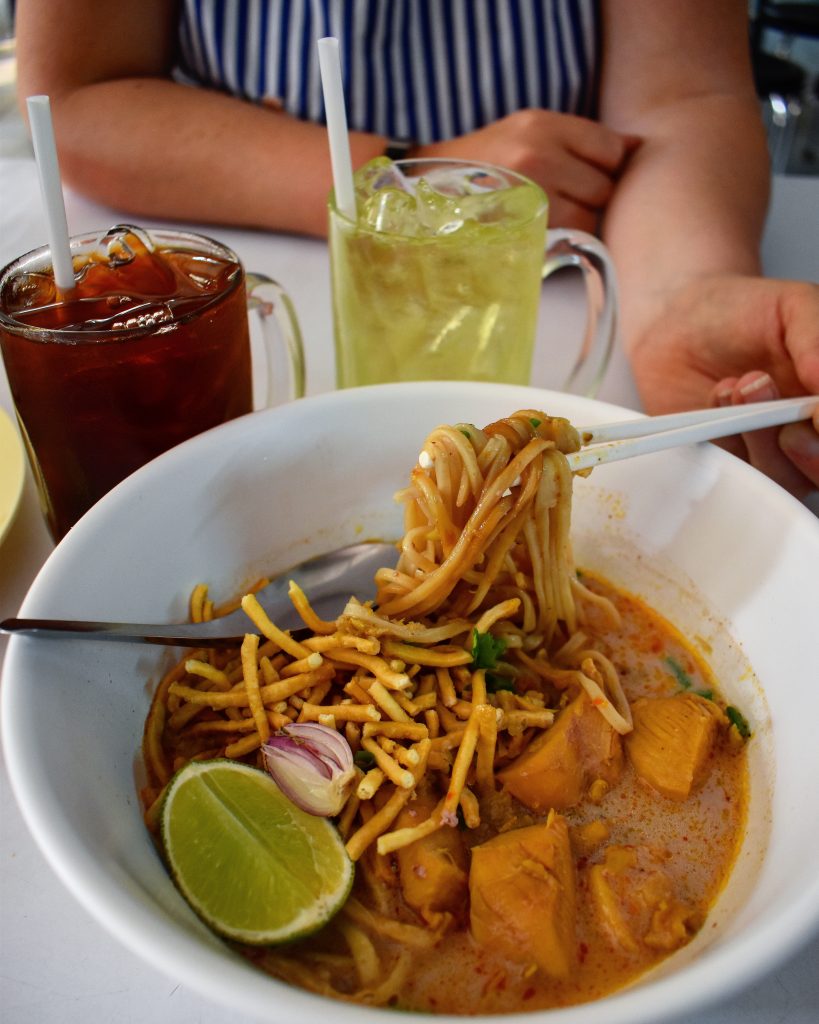 One of northern Thailand's most famous dishes is the delicious khao soi noodle soup. In Chiang Mai, we had it twice; the first time was at restaurant Khao Soi Islam. The soup consists of a coconut-y broth (I chose chicken as protein) and then also both soft noodles in the soup as well as crunchy deep fried noodles on top. On the side there's lime wedges, raw red onion and other condiments to add to your soup as you like. Very delicious
Price: low
Lemongrass restaurant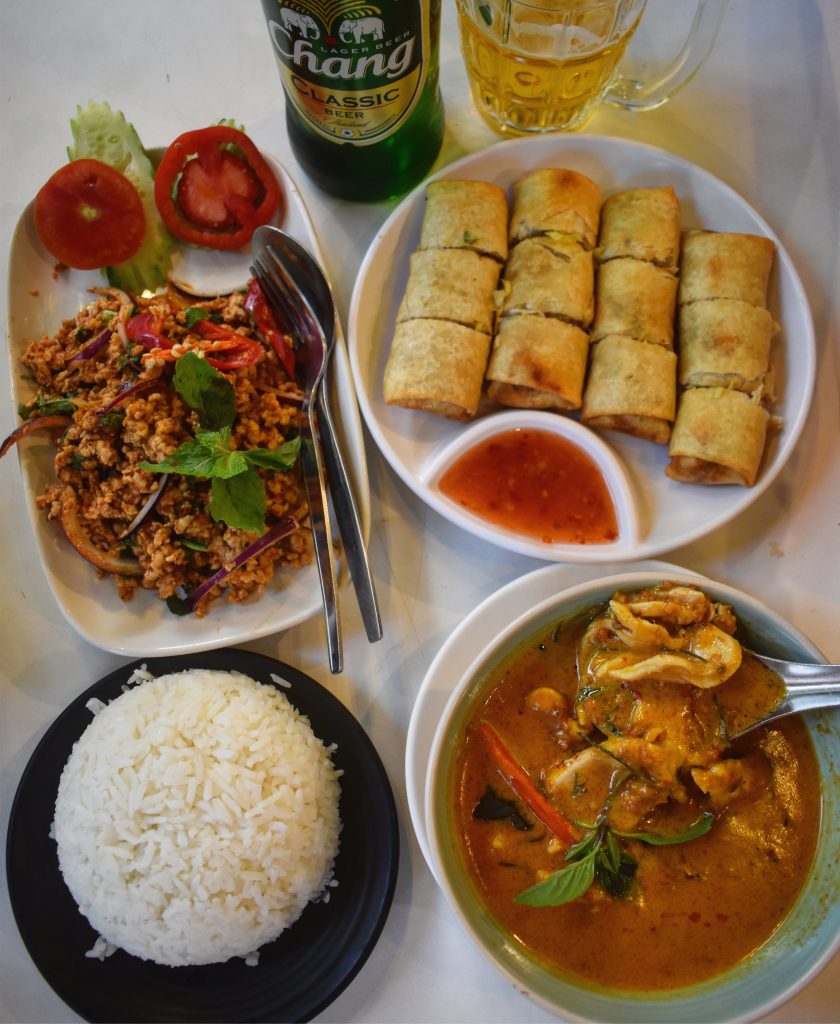 Lemomgrass is a quite touristy Thai restaurant situated close to the Chiang Mai night bazaar. With staff quite actively trying to persuade people passing by to get in, it felt more tourist trap than it actually is. We passed by most night and it was usually quite crowded past 7 pm.
During our visit we tried a few Thai classics such as paneng gai chicken curry, the local laab/larb spicy salad (it was very spicy), and a plate of springrolls. All very tasty, and with English menus and decently affordable beer. Just next to Lemongrass is also a very nice massage place that we visited one evening.
SP Chicken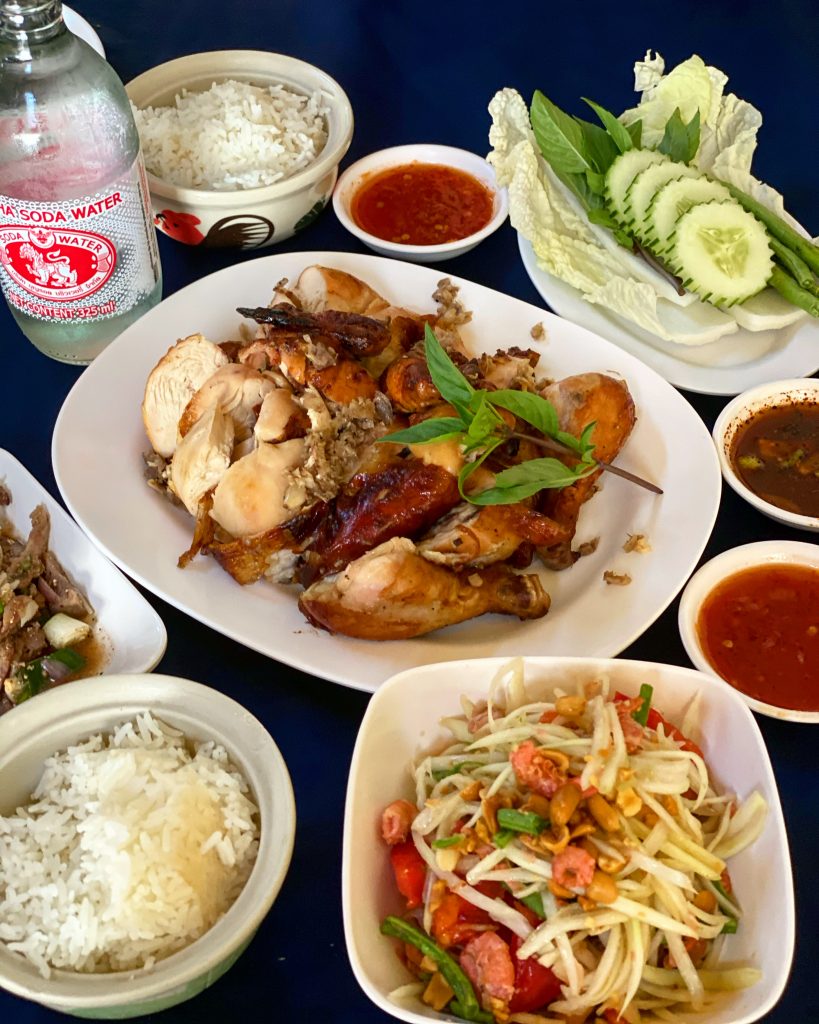 One of the best meals in Chiang Mai, and probably during the entire trip was enjoyed at SP Chicken. It's a small, almost hole in the wall, kind of restaurant located on a backstreet in the old town. Their specialty is roasted chicken, and they do it incredibly well.
We ordered a whole chicken to share, and it was really the perfect roasted chicken. Meat was moist, juicy and tender. Skin was crispy, and flavours were great with a hint of garlic, charcoal and salt. As recommended we ordered a few sides of super tasty, tangy and spicy som tam papaya salad with crunchy peanuts and rice. Included were also veggies and a couple of sauces. So, so good.
Price: affordable.
Khao Kaa Moo Chang Phueak (Cowboy Hat Lady)
Of foodie fame is this small but world famous food stall. Having been visited by food celebrities such as the great Anthony Bourdain, you probably could call Khao Kaa Moo Phueak a foodie institution in Chiang Mai, and the food is pretty good. We arrived just before the official opening time, navigating by using Google Maps. We were seated immediately, and just a short while after it was almost full. We ordered their classic pork rice which basically is pulled pork style slow roasted pork on top of rice with creamy yolk boiled eggs and cabbage. It's quite simple, but delicious and affordable.
Price: Affordable
Nakwan Café (at Siripanna Resort)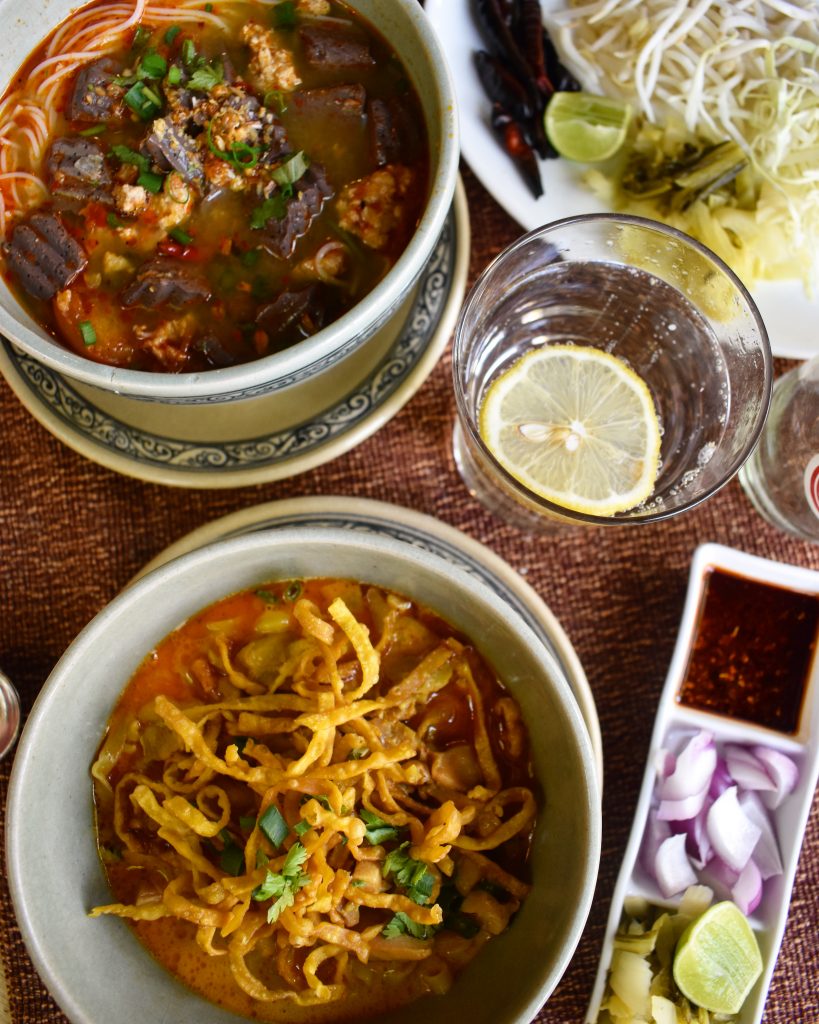 While it might not be worth a detour if you're staying far away, I still wanted to include one of our hotel restaurants since we had a very delicious bowl of Khao Soi noodle soup there before we jumped on the train to Bangkok.
I actually found it as good as Khao Soi Islam which is famous for the dish. So if you're staying at or close to the Siripanna Resort it might be worth a visit. An added bonus is that you can walk around the beautiful hotel gardens, pools and rice field if visiting.
Price: Expensive-ish (for Thailand)
Coffee
Into the Woods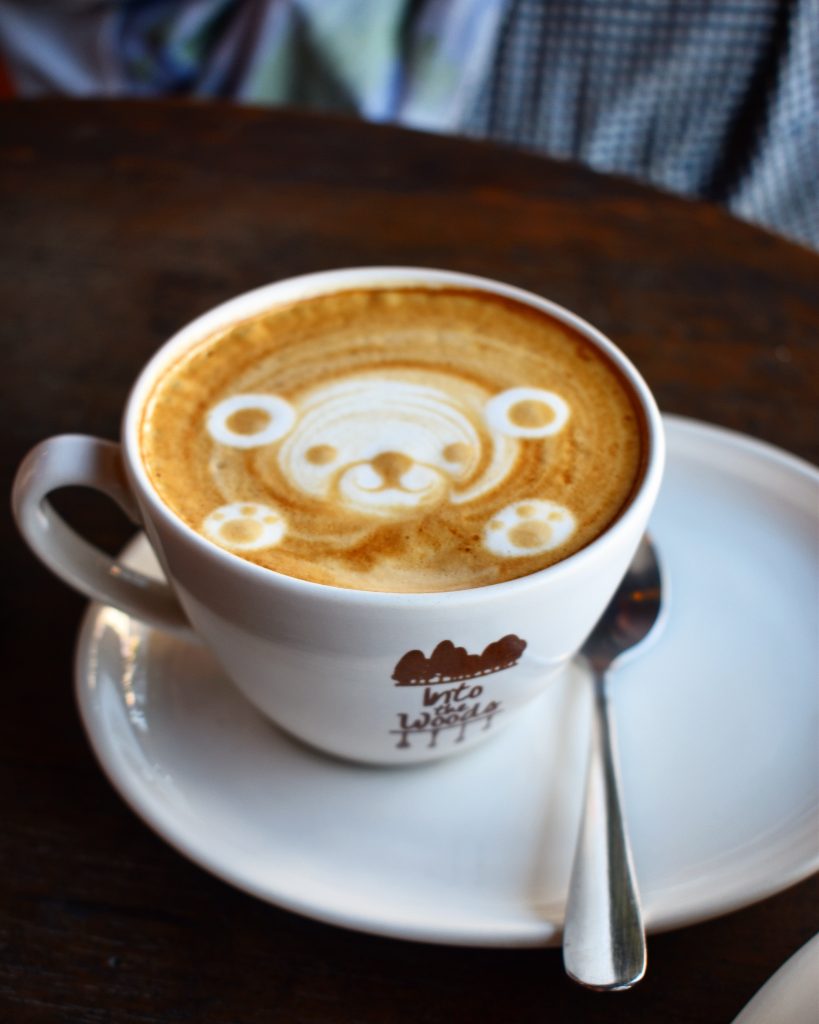 Into the Woods serve some great (and Instagram worthy) coffee. Situated in the old town, just next to the river. It is also close to where the Cowboy Hat Lady's restaurant is located if you wan't to tick off two worthwile places at once.
Ristr8to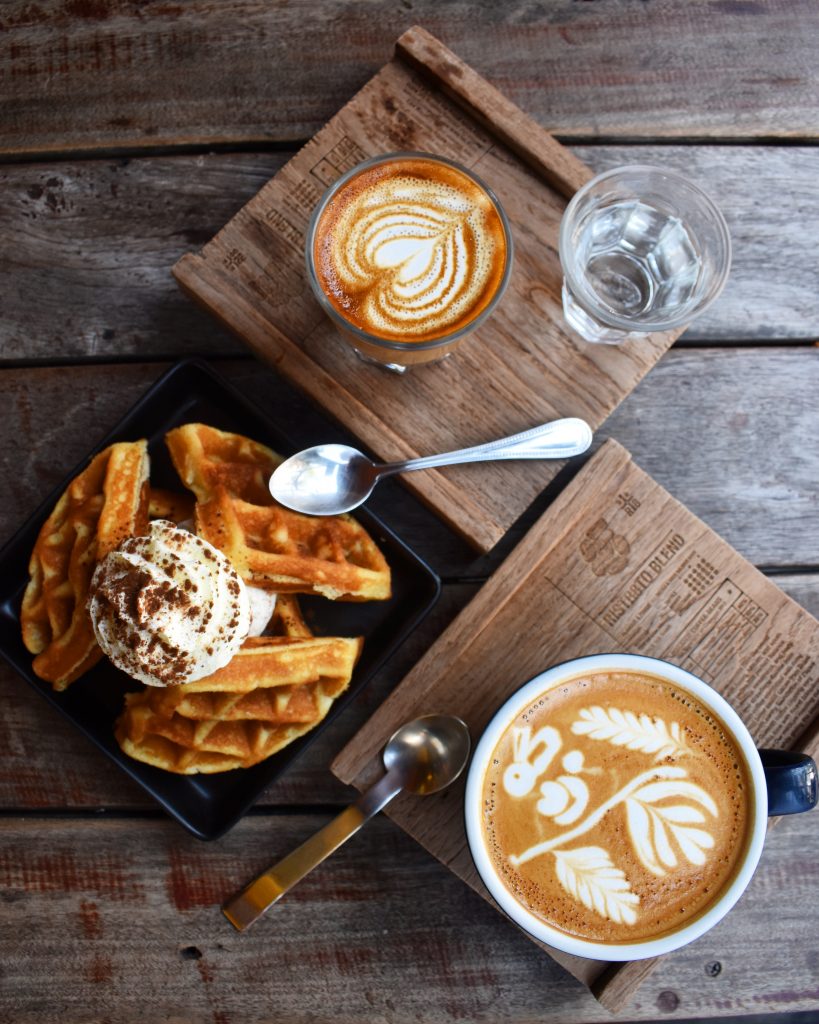 Very tasty coffee in a cool venue in the hip Nimman area of Chiang Mai which serves great, very artsy coffee (as can be seem above). We visited on our way back from Doi Suthep mountain temple complex for an early afternoon coffee break and managed to snag seats almost directly, despite the place being quite full. We also shared their waffles with ice cream that were delicious.
Bonus: what to do while visiting Chiang Mai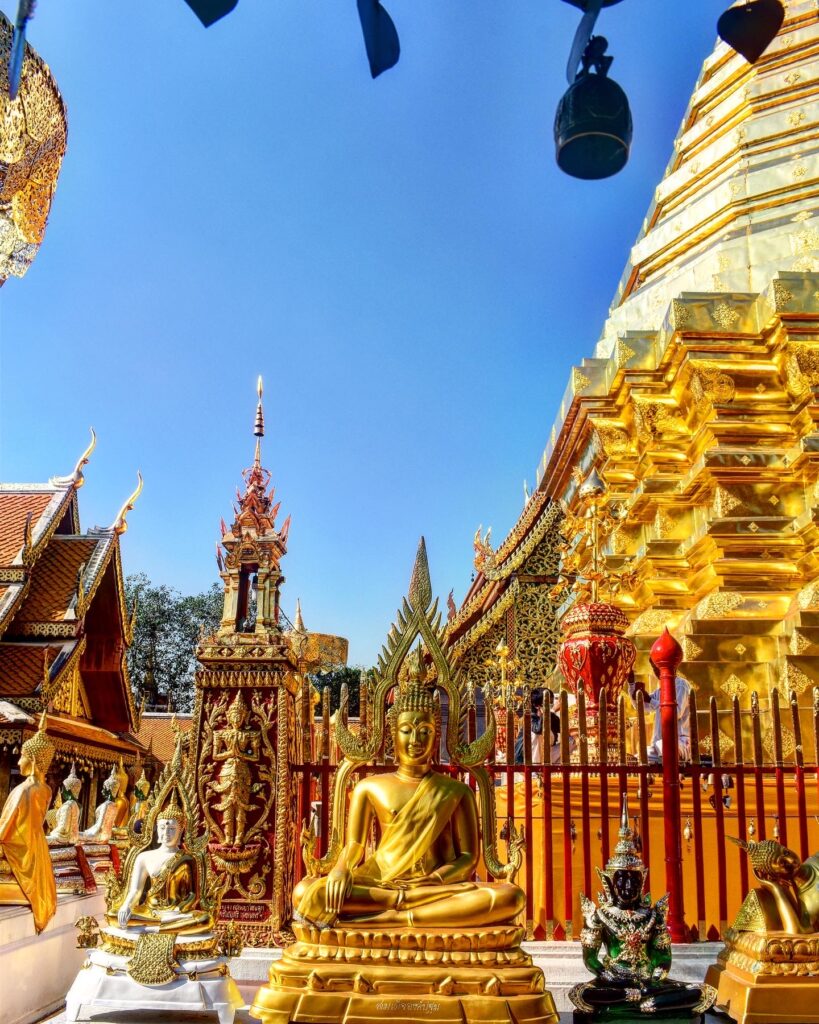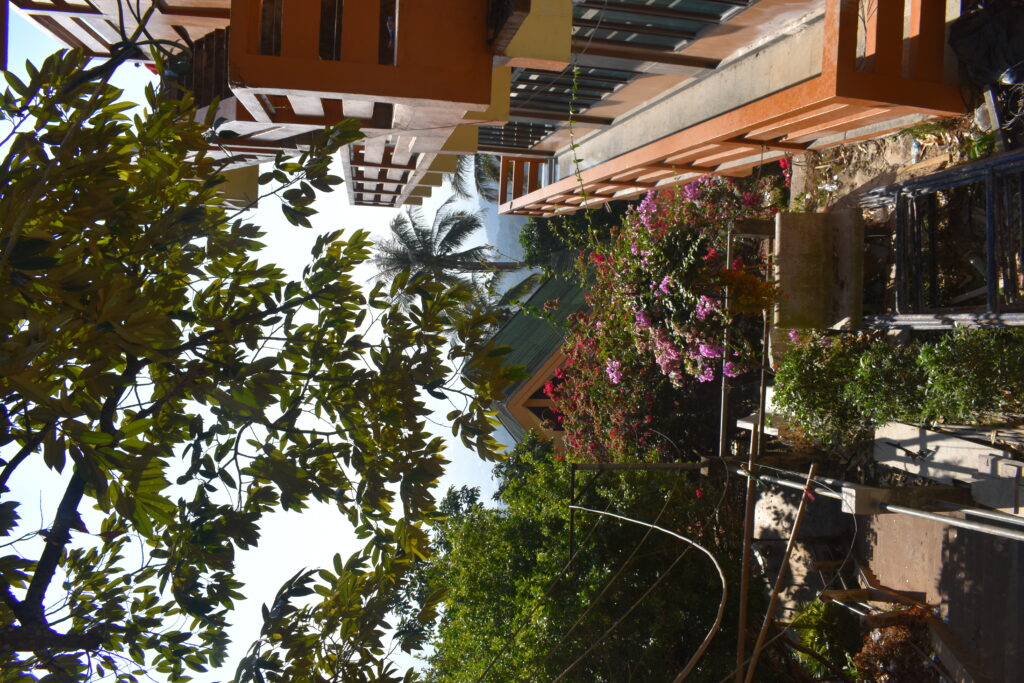 A visit to Doi Suthep temple features both the beautiful temple itself as well as stunning views over Chiang Mai.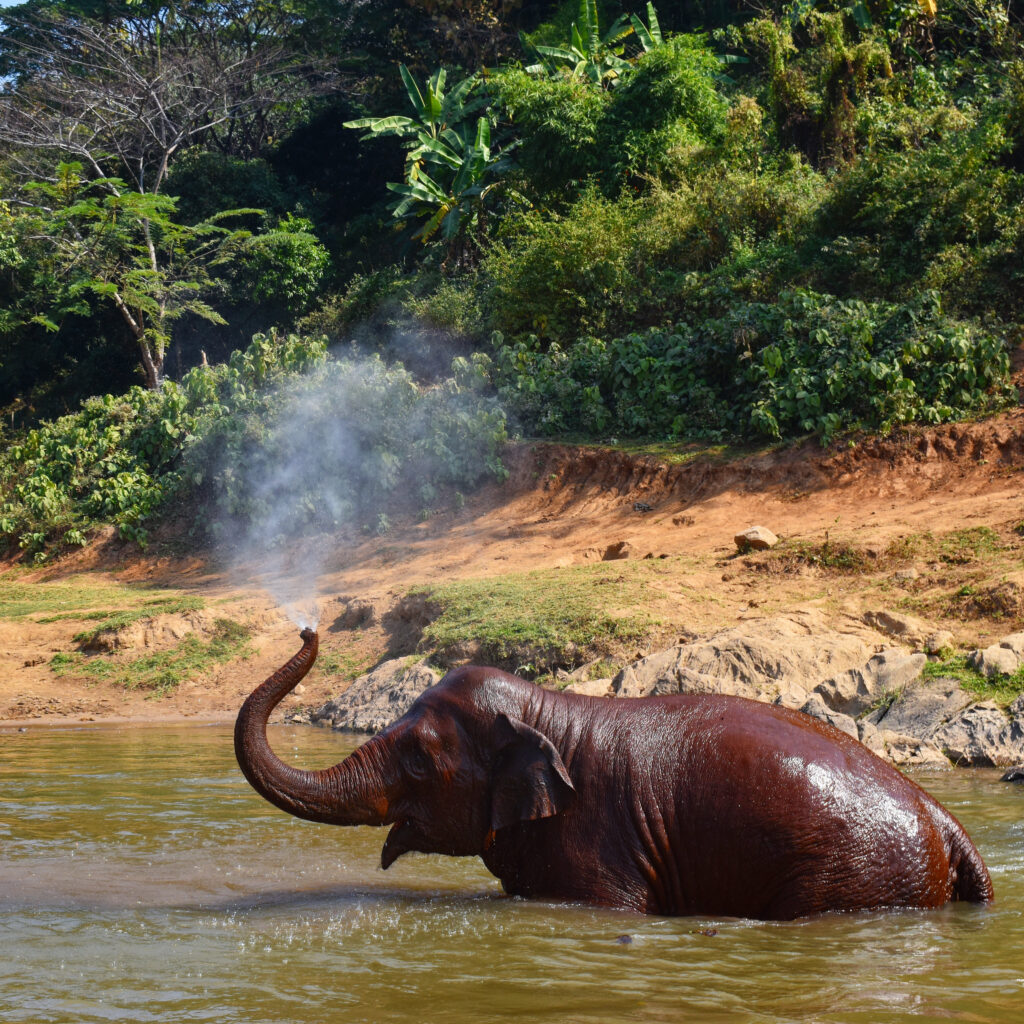 Visit an "ethical" elephant park, such as Elephant Nature Park.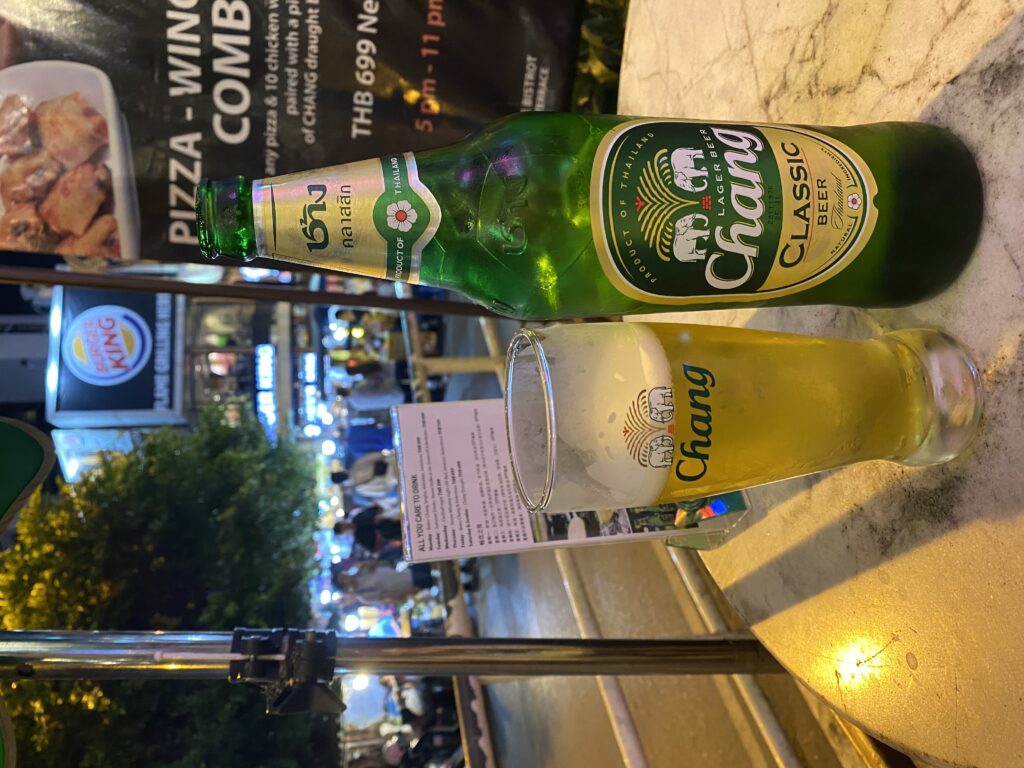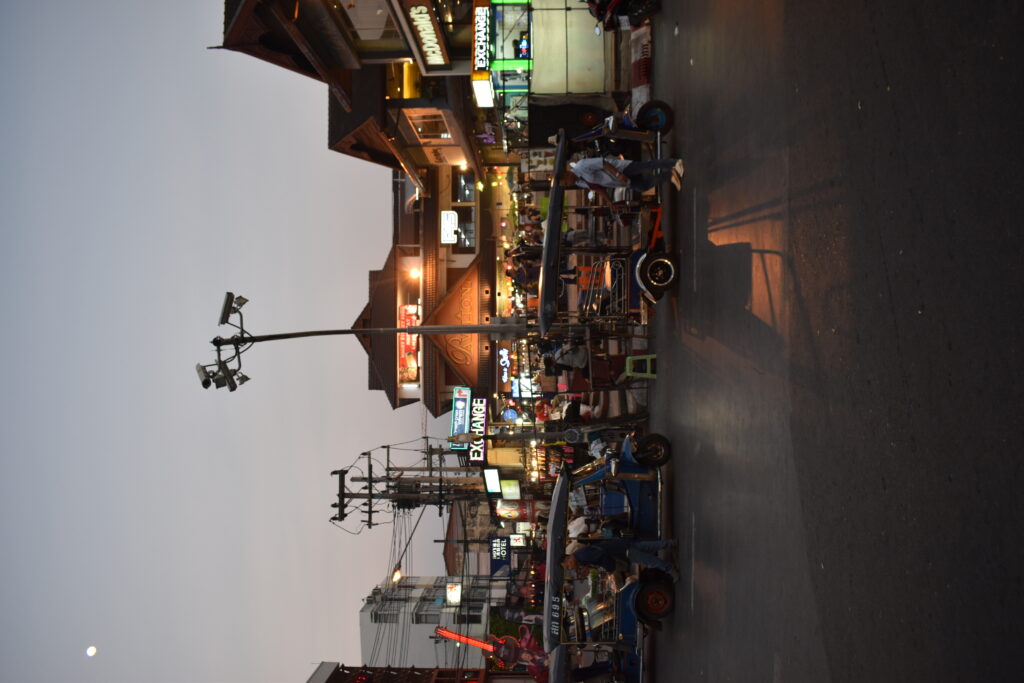 Drink Chang beer while people watching at the night market area. And of course – shop away if you're interested.