The first four days of our trip was spent in the Cambodian capital of Phnom Penh.
The three days after arrival we stayed at the semi-swanky but quite affordable Plantation Hotel. Their breakfast by the pool was really nice, and in general it was the pool area that made the hotel great. Rooms were only so-so.
In quite close proximity to The Plantation was both the Royal Palace (which require an entrance fee), the river, as well as Romdeng restaurant.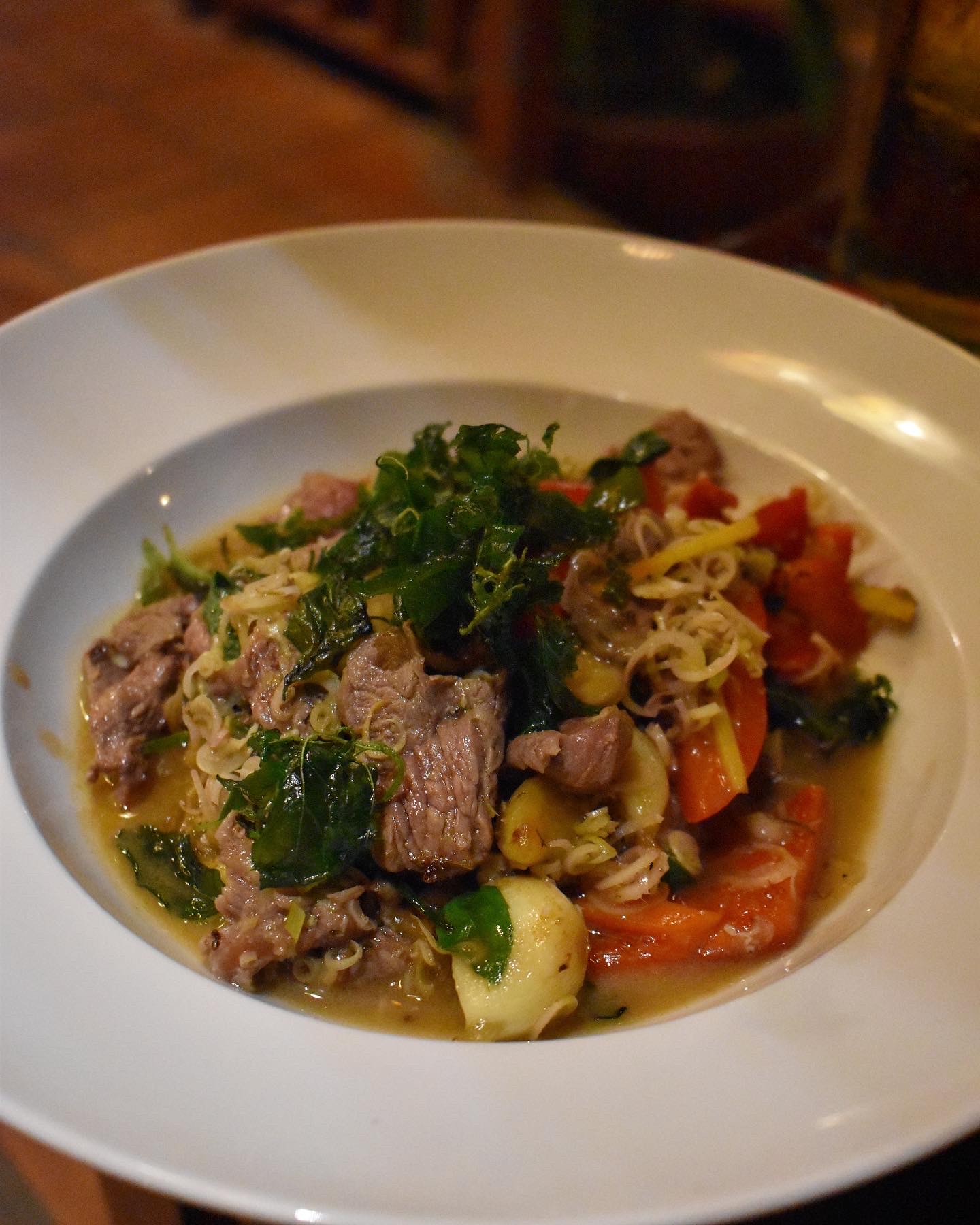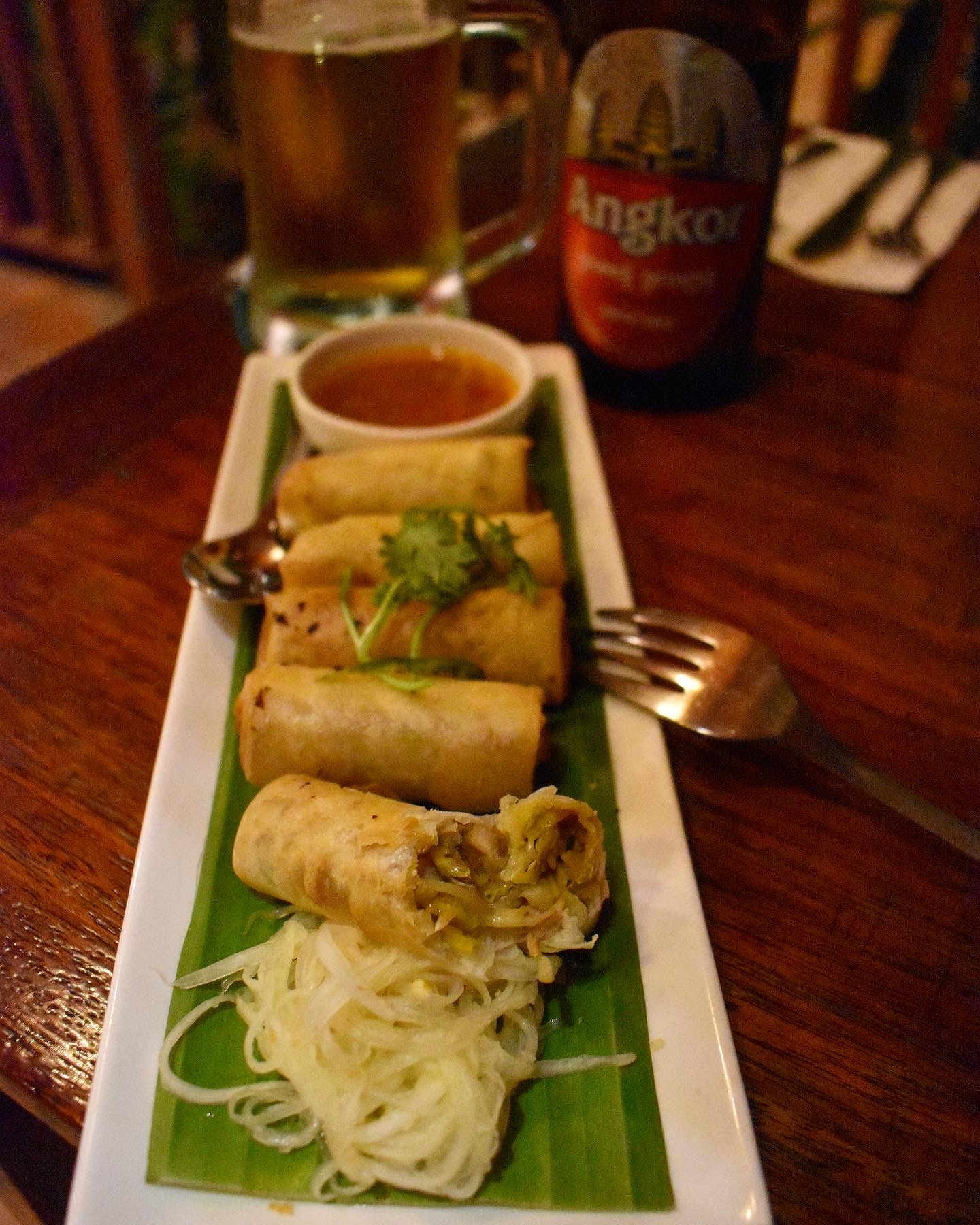 At Romdeng restaurant, which is run by Tree Alliance, an organisation that employ and train former street children and other marginalized young people in the hospitality industry, you can have Cambodian classics such as fish Amok, tarantula (yes the spider), or beef with red tree ants. Food is pretty good – a little bit pricey, but not terribly – and you're contributing to a good cause.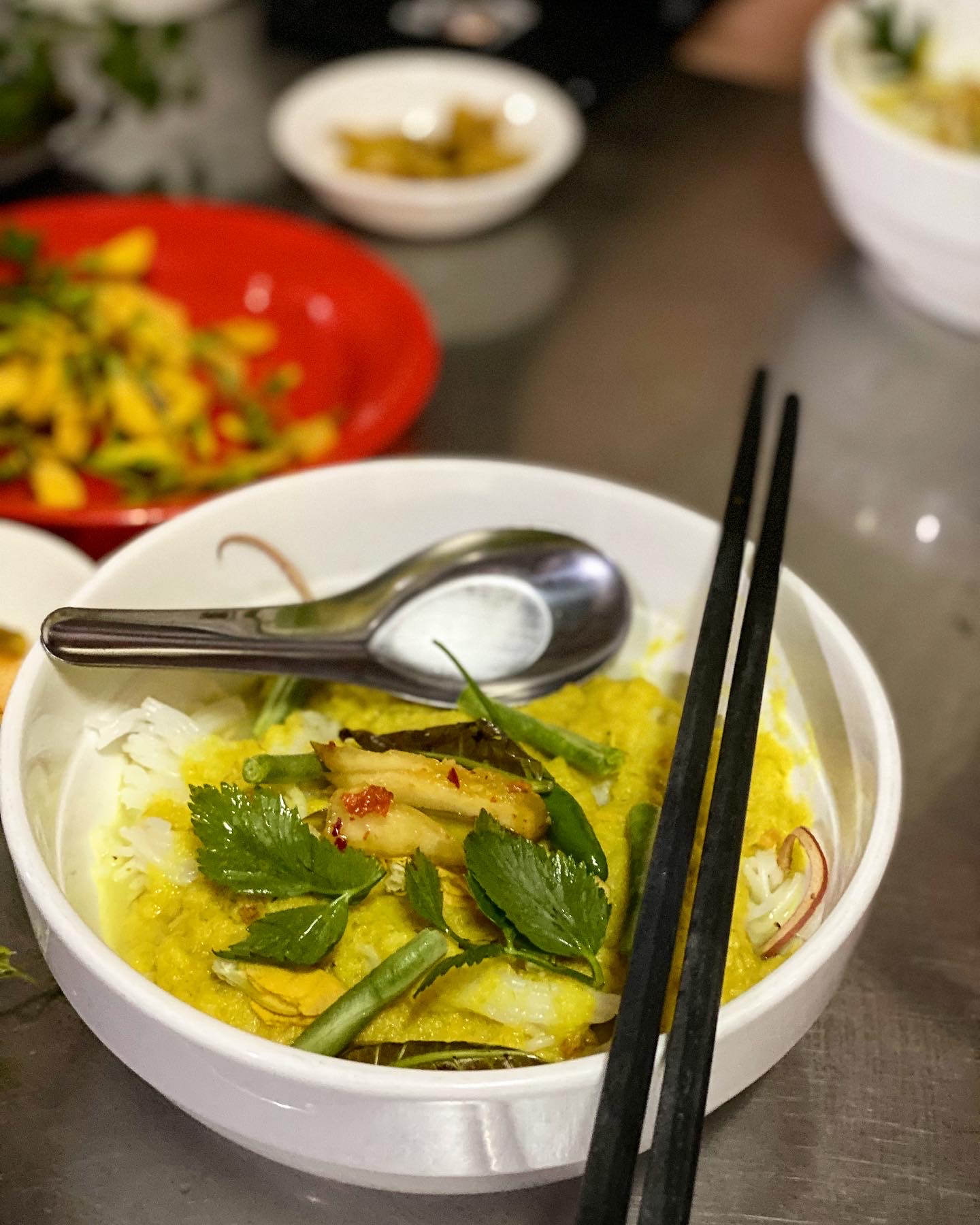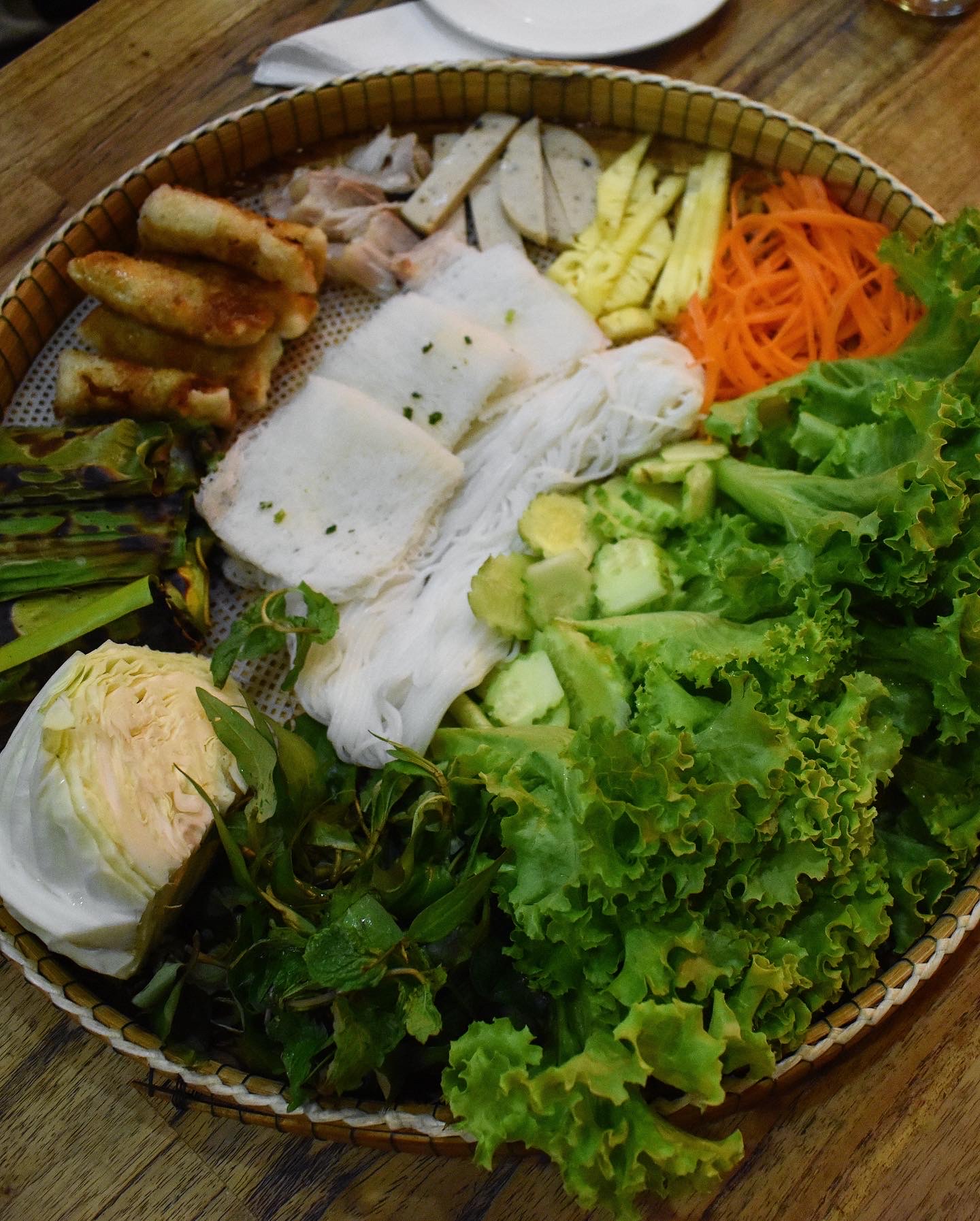 In Phnom Penh we also took a food tour with Lost Plate that was pretty cool. Food and "unlimited beer" (or soft drinks) was included and they took you around town in tuk-tuks in which you were constantly handed new beers. It's not a party tour per se, but there's quite a bit of (voluntary) drinking involved. Food was not that spectacular, but the first stop where we tried Num Ban Chouk in a streetside restaurant was really nice. It was a fun tour but my hopes for the food part was a little bit higher.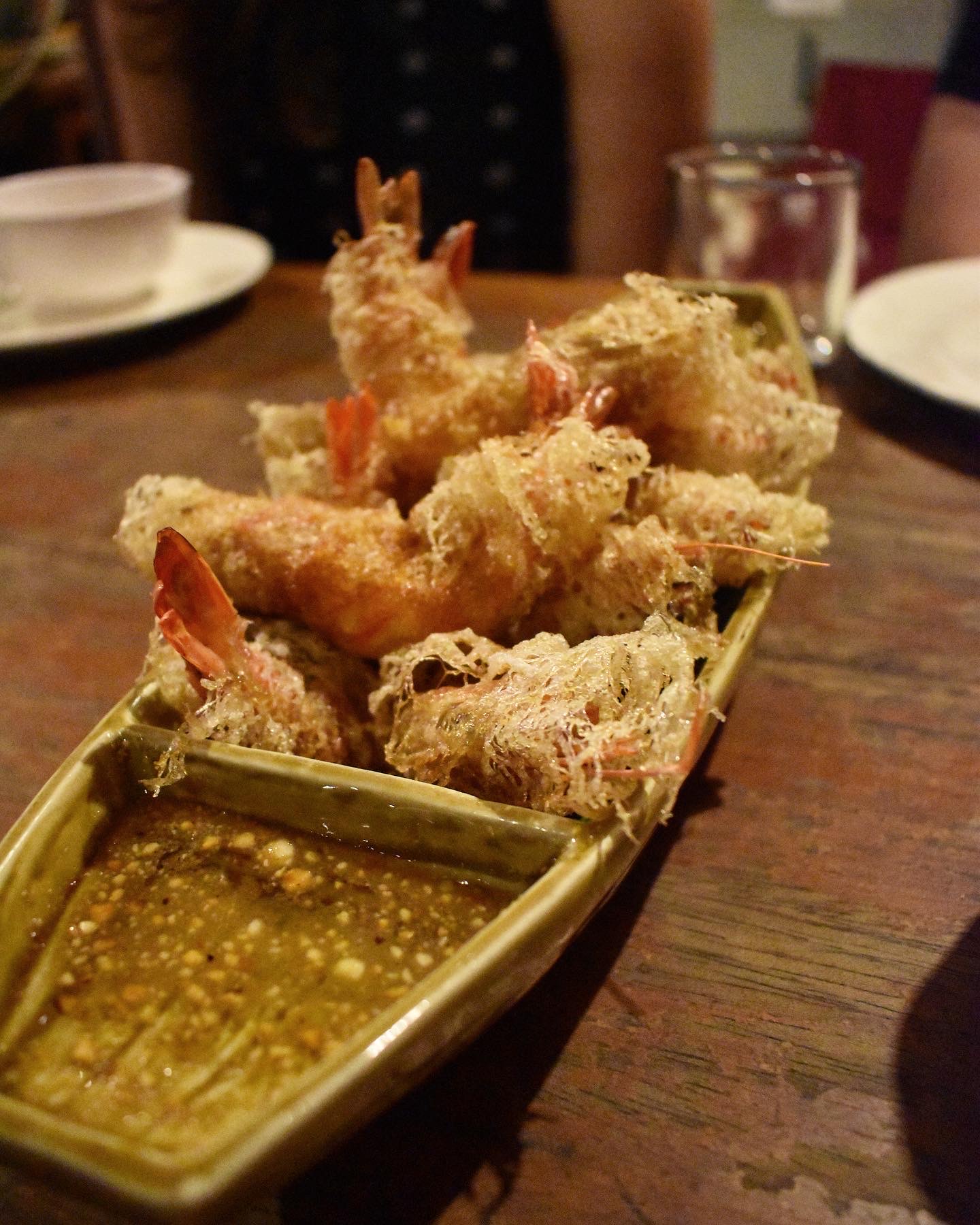 Cambodian 'bird nest' prawns.
The last night in PP we splurged a bit and stayed for a night at Raffles Le Royal. It was a beautiful hotel, but we actually enjoyed the Plantation better, especially since it was a third of the price.
What was really nice though was the Elephant Bar were you could enjoy a Tamarind Sour, or a Femme Fatale, the latter crafted for Jaqueline Onassis, former Kennedy, during a visit in the 1960s. Both cocktails were great and they have a happy hour stretching until quite late which means half price cocktails.
Next stop: Koh Rong!