To get us from Phnom Penh to Sihanoukville in the south, from where the ferries to Koh Rong depart, we had booked tickets with Giant Ibis. I've done a bit of reading and they seemed to be the recommended company for bus travel in Cambodia. Although Raffles was just a short walk from their bus station (we did not know this when booking) they came and picked us up in a mini bus for I think $1 extra. The tickets where approximately $25 for the both of us for the entire trip Phnom Penh-Sihanoukville.
Onboard the bus was free wifi (worked so-so), we also got free water and some kind of pastry along the way. The bus wasn't super clean, but not that bad either. The driving style on the two lane road between the two cities is quite death defying at some points, but the drivers (they had two taking turns) were good and drove well. There was also an English speaking host onboard that could help you get shuttle transport to and then tickets to the Koh Rong ferry.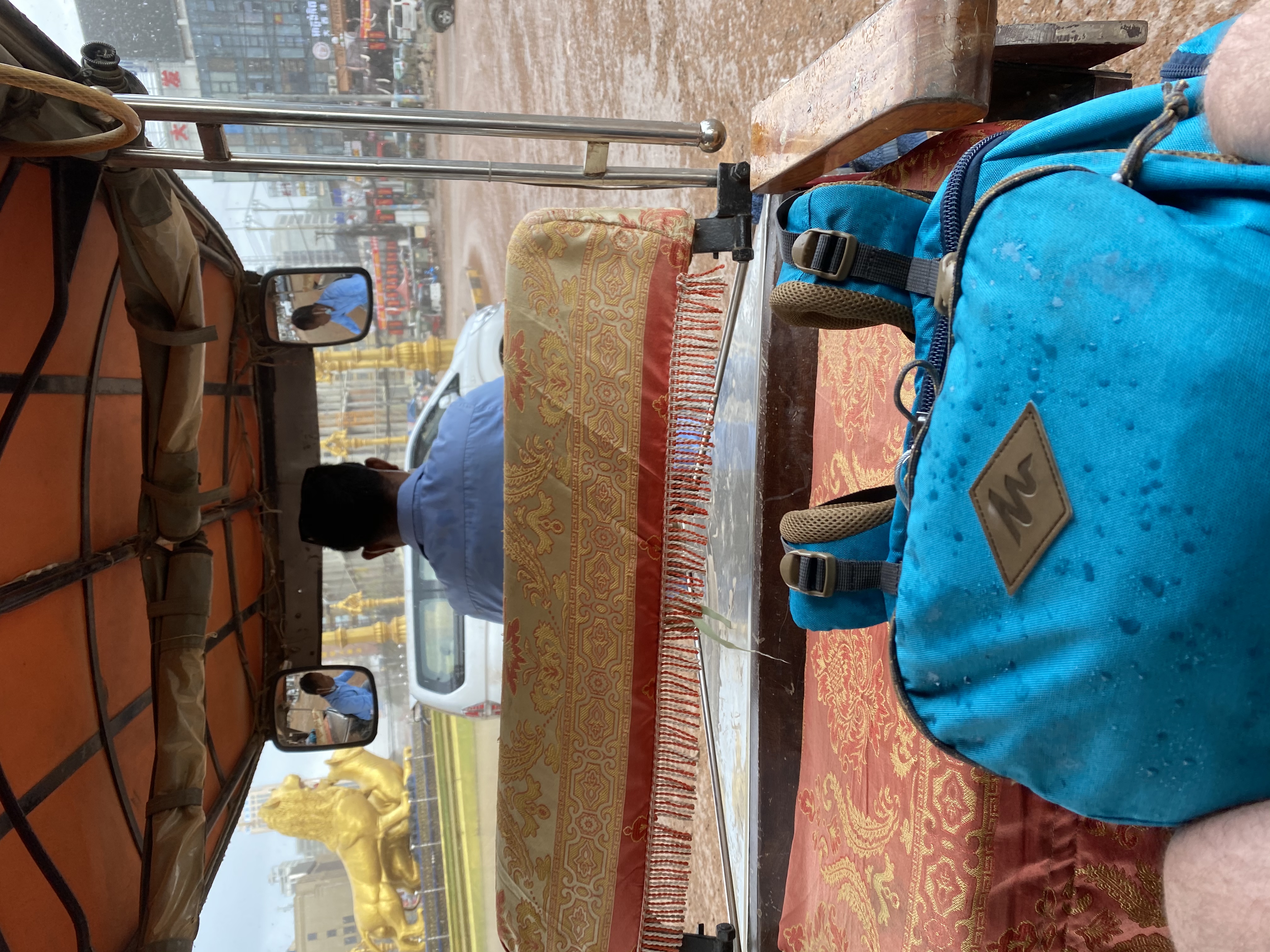 We arrived Sihanoukville approximately 6,5 hours after departure (we had a ~30 minute lunch break along the way) and were not dropped of at a bus station which we had thought, but pretty much just roadside. We had emailed our hotel to come and pick us up (which they had confirmed) but no one was there, so we took an expensive tuk-tuk (waiting where the bus stop was) to where our hotel boat would leave.
Good to know is that Grab does not work in Sihanoukville as of writing (February 2020).