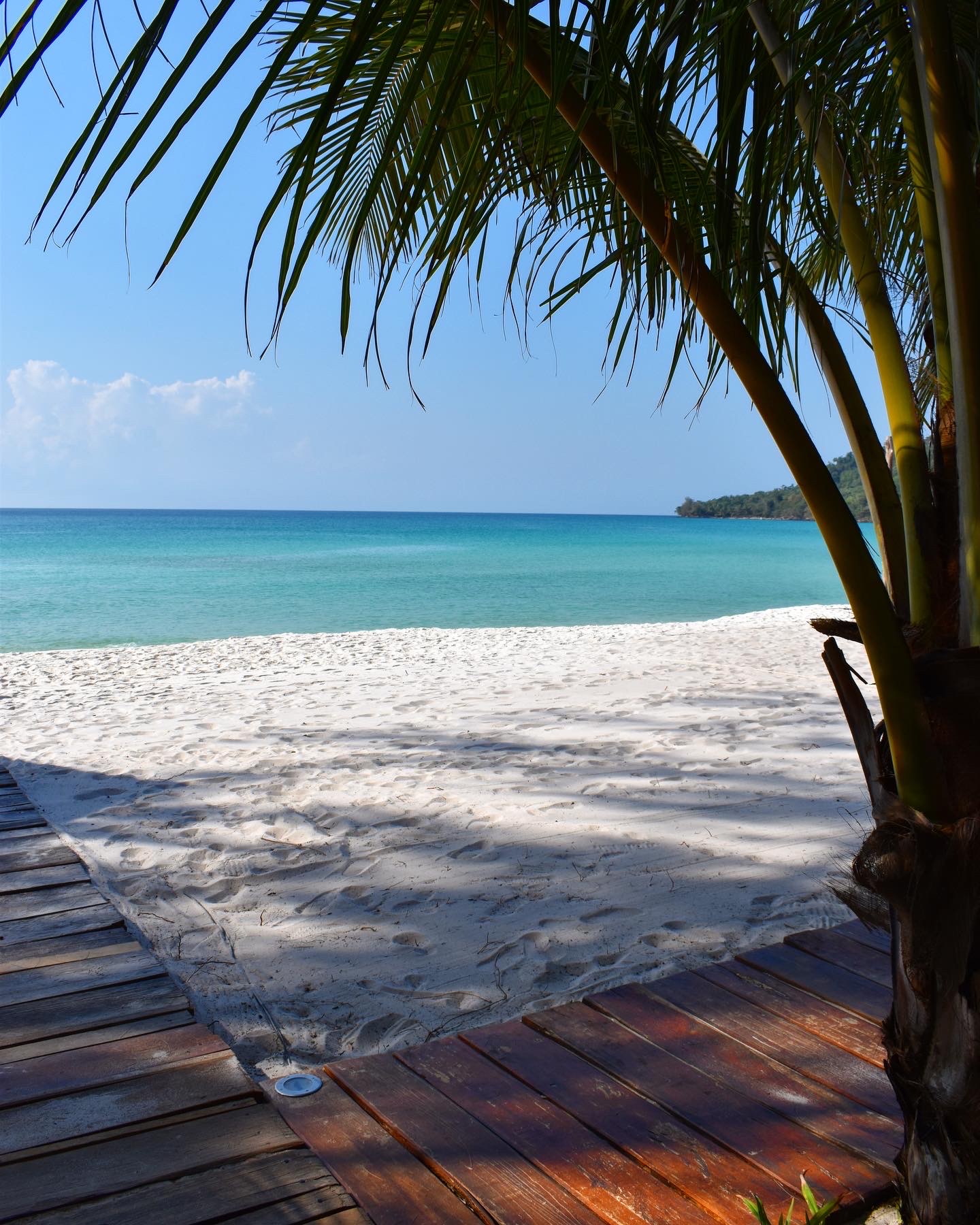 After eventually finding our way to "the drop off" which is where the Sok San Beach Resort's private boat departs ($20 per person, per way), we were finally on our way to the island of Koh Rong.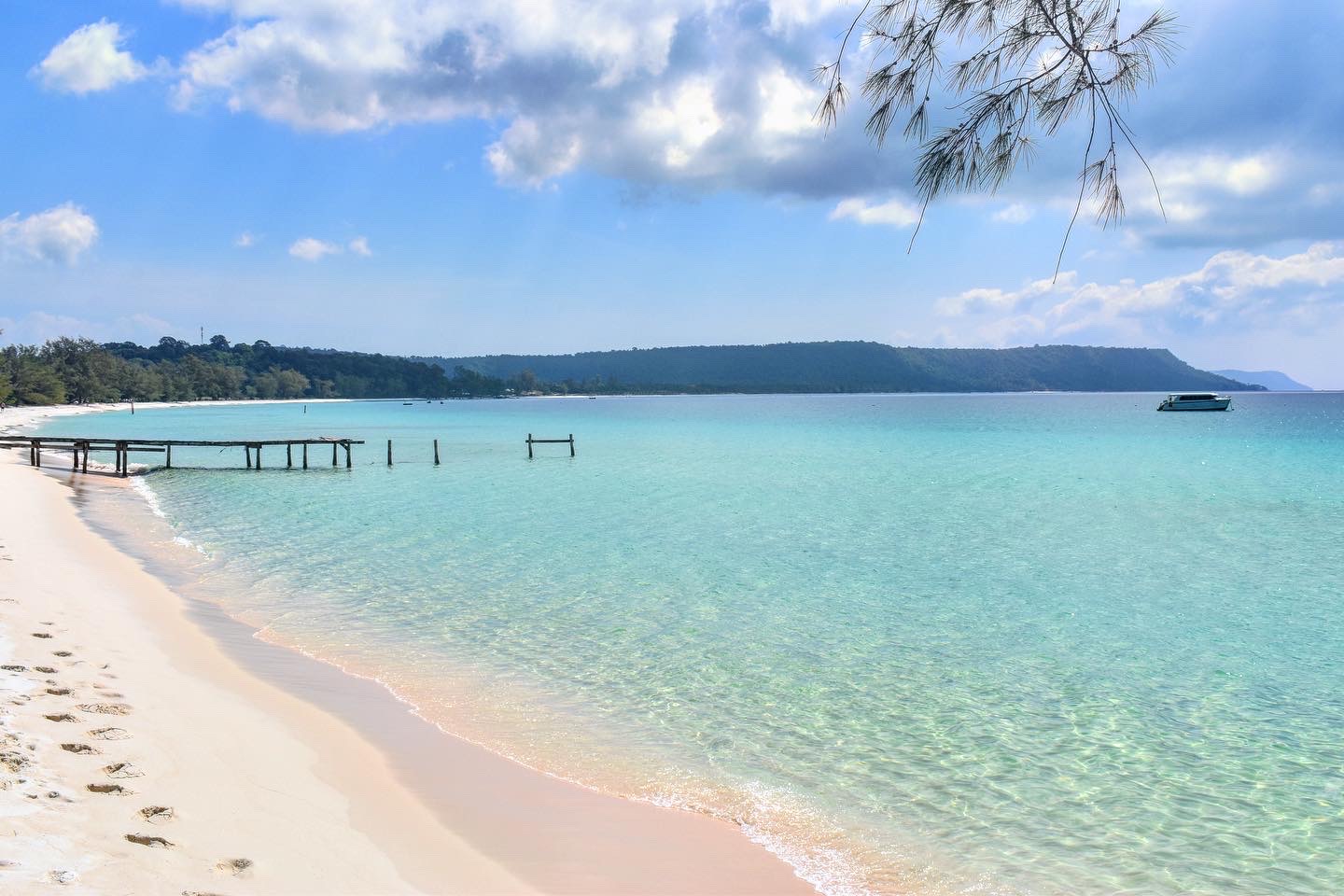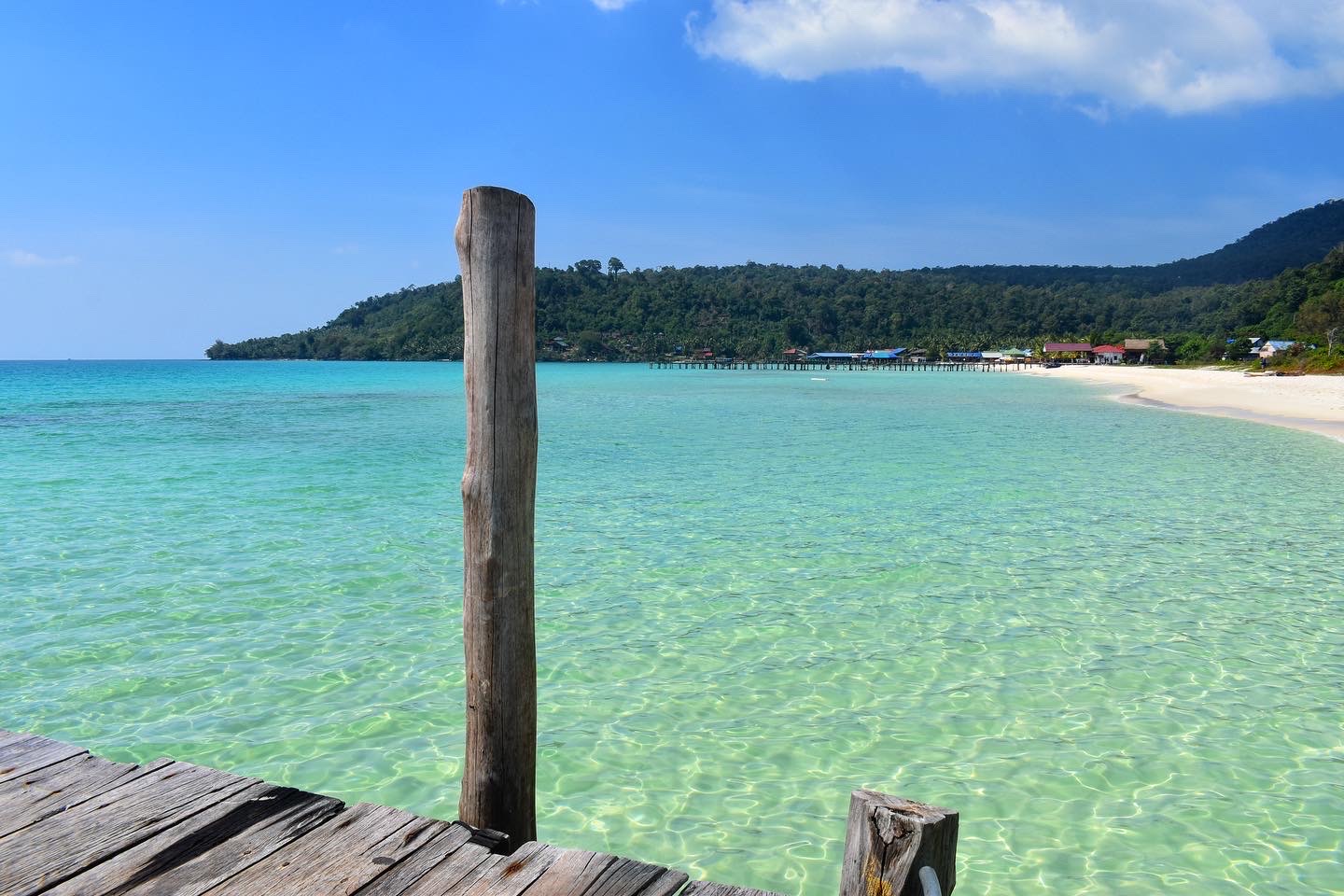 The Sok San Beach Resort is quite a place; super pretty and quite laid back. The beach area has plenty of sun loungers and after that it is a wide stretch of totally empty white sand if you don't mind to sit on a towel or similar.
The rooms were quite basic. There was air con and a fan and a decently comfortable bed. No tv. There is also free wifi, shower and a toilet, of course. Note that we lived in the "cheapest" standard rooms, which I think was a garden villa. Unfortunately I got a little bit sick day 2, so spent more time than I had hoped for in our tiny room.
Service wise it was pretty much all good. The staff spoke decent English (a few very good) and were all friendly. One weird thing to was that they refused to help us book a table at a restaurant in the nearby village "as they had their own restaurant". That is a first for me, I mean it's just weird to try to force guests to eat in your own restaurant by making it harder for them to reserve a table somewhere else. Of course we still went and ate there, and all the hotel got was some "bad will".
Speaking of the hotel restaurant, there are actually three places where you can eat, or two, depending on how you count. In the lobby and main bar area you eat breakfast, and there are two restaurants (or more like two different menus) to choose from; a Western and an Asian.
Breakfast at the Sok San Beach Resort.
Food is on the expensive side, but not terribly. A main is around $10, a beer during happy hour (5-7) was half price meaning $1,25. Rice was usually an extra $2, but included in a few dishes. Food was reasonably good, but nothing spectacular.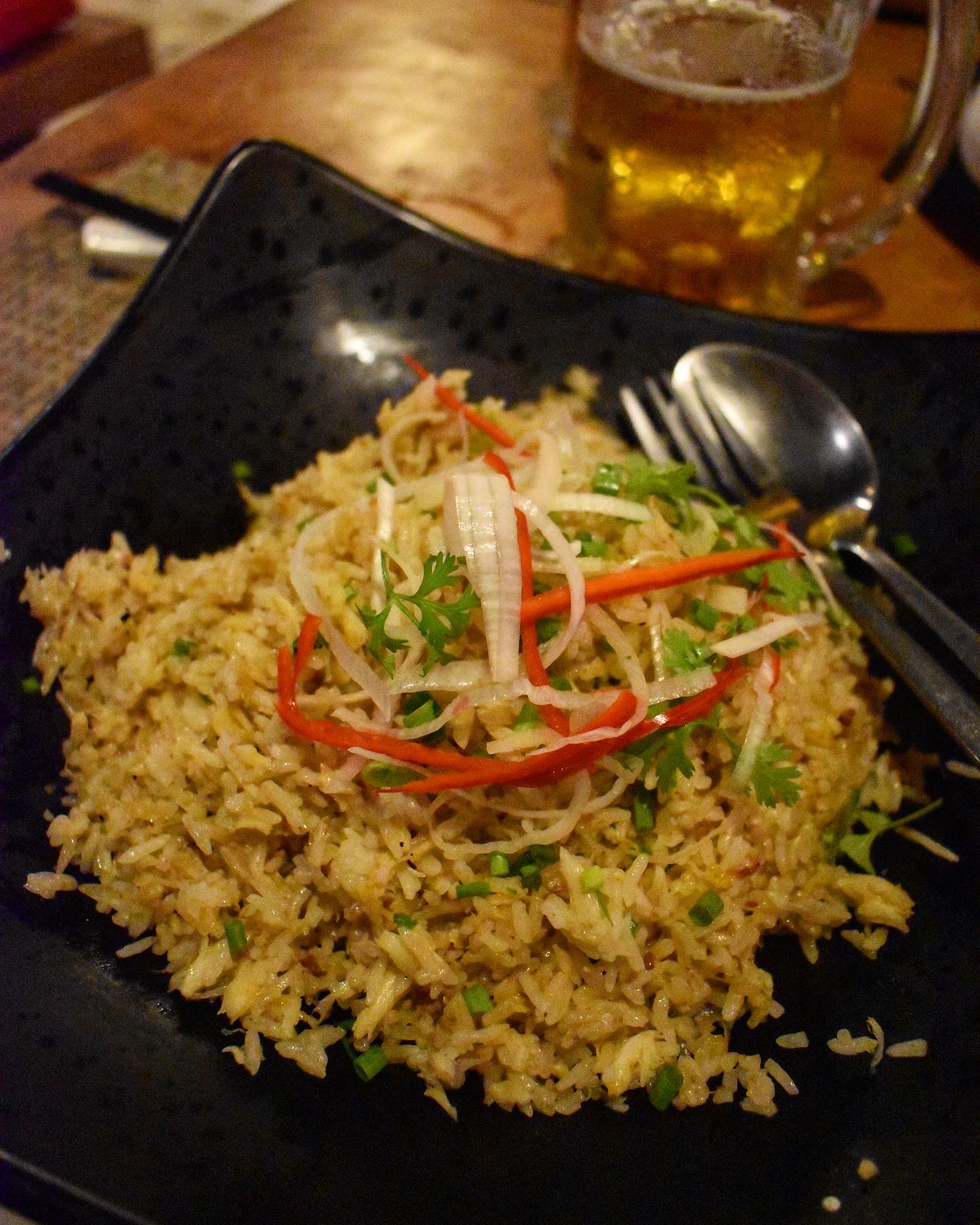 Kampot crab rice.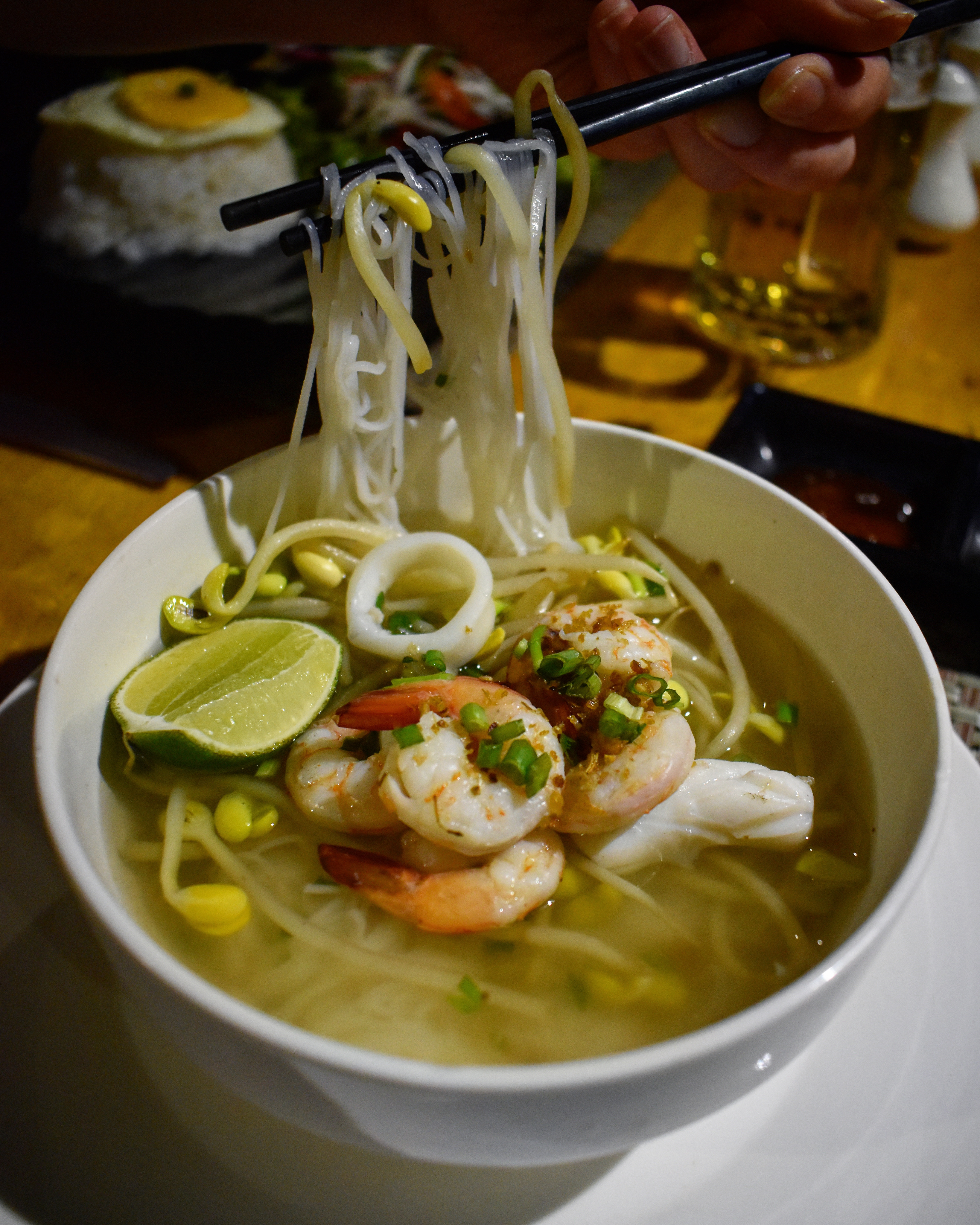 Kuy Teav, rice noodle soup with prawns.
Okra with minced pork and oyster sauce. Probably my favourite dish in the restaurant.
In the nearby Sok San village, which is walkable from the hotel in maybe 5 minutes, you'll find a couple of small restaurants, bars and shops.
We had dinner at Moon restaurant, situated on the beach, which served up quite delicious Thai and local food for approximately $5 per dish. Rice was included. 🙂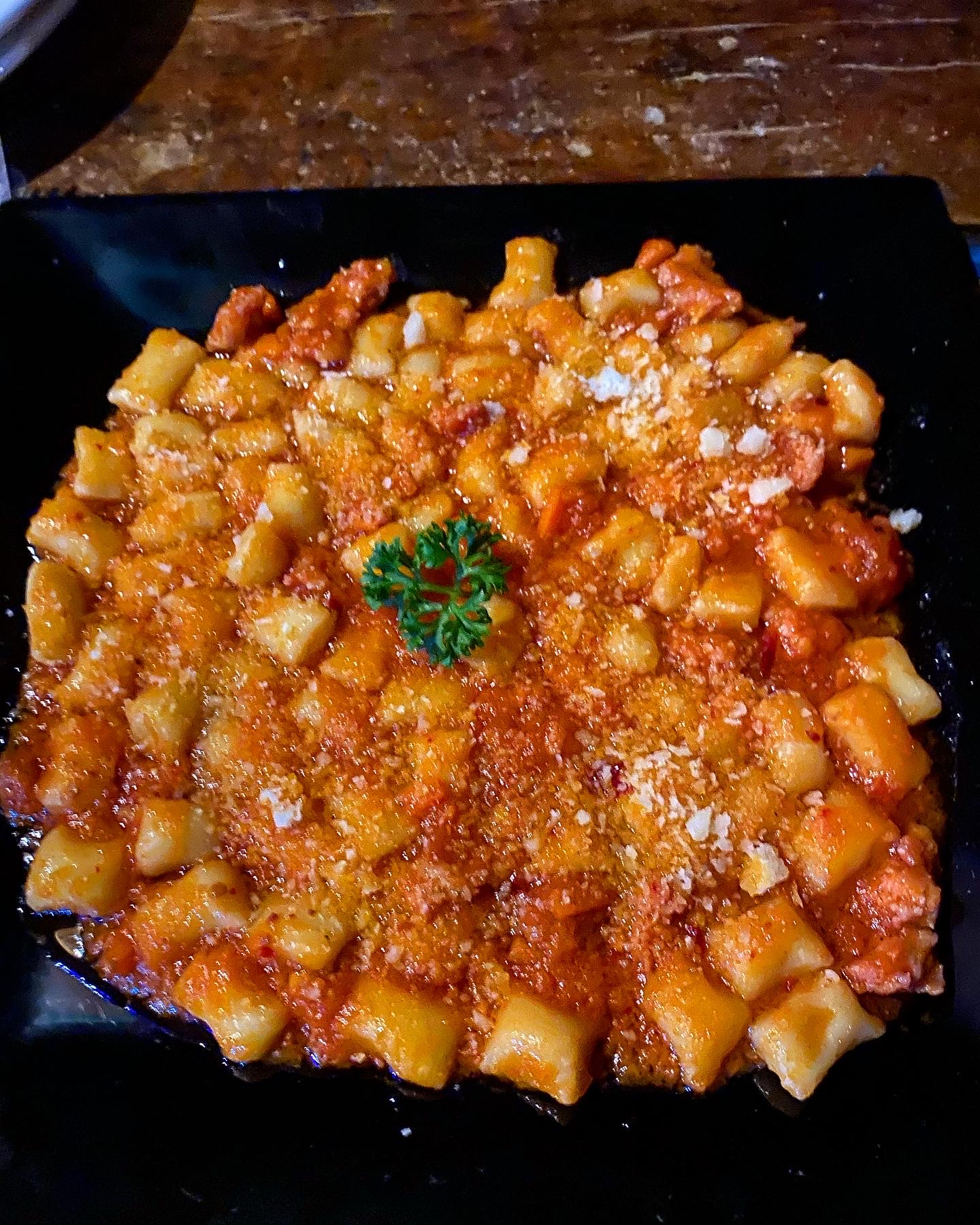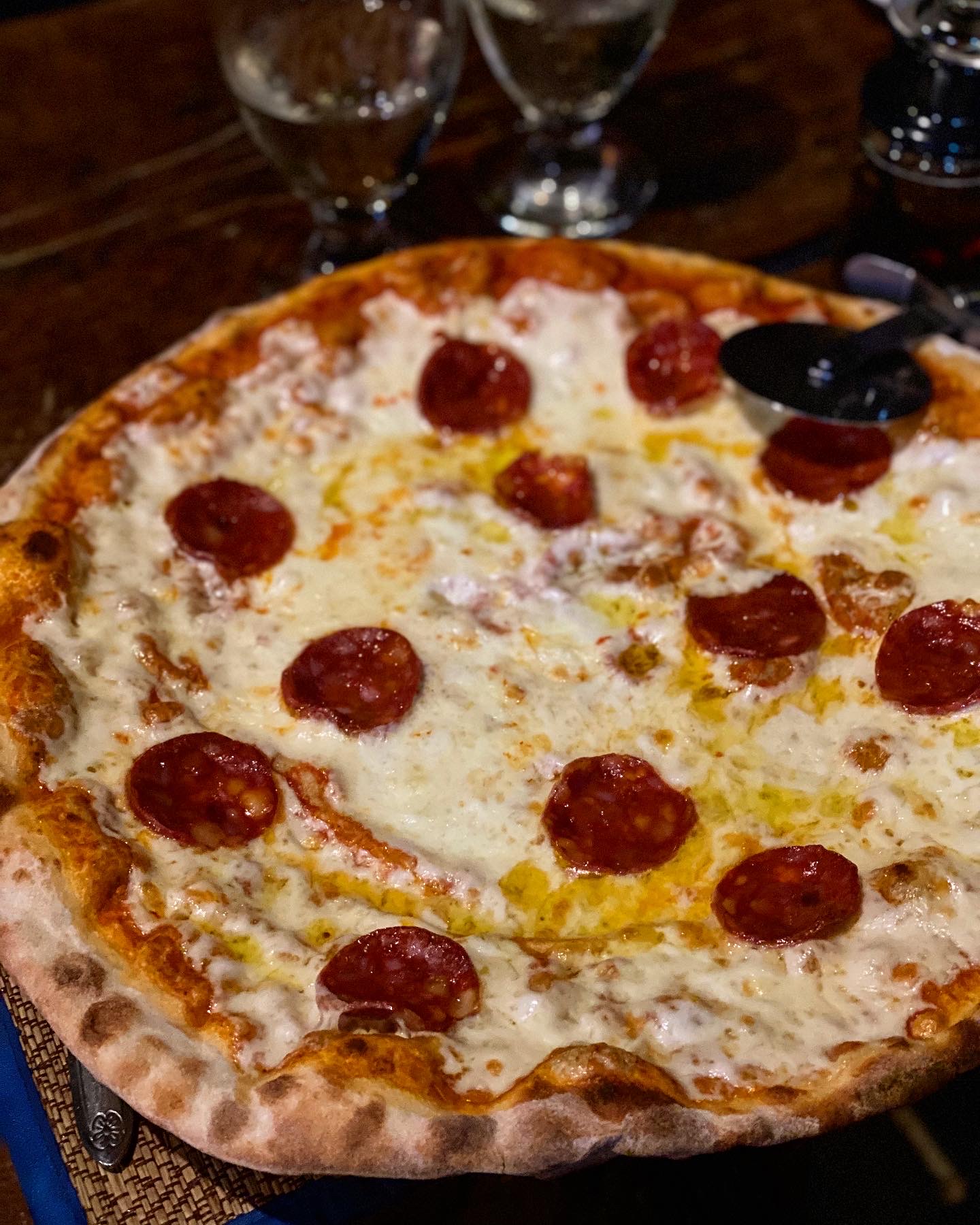 We also had dinner at Italian owned and managed "Eat, Pray, Love" where we had a really good gnocchi with ragù sauce, and an okay pizza. Quite expensive (from around $8 for a main), but nice setting in a stilted house, and friendly service. We managed to book through their Facebook page, they did not respond to email.