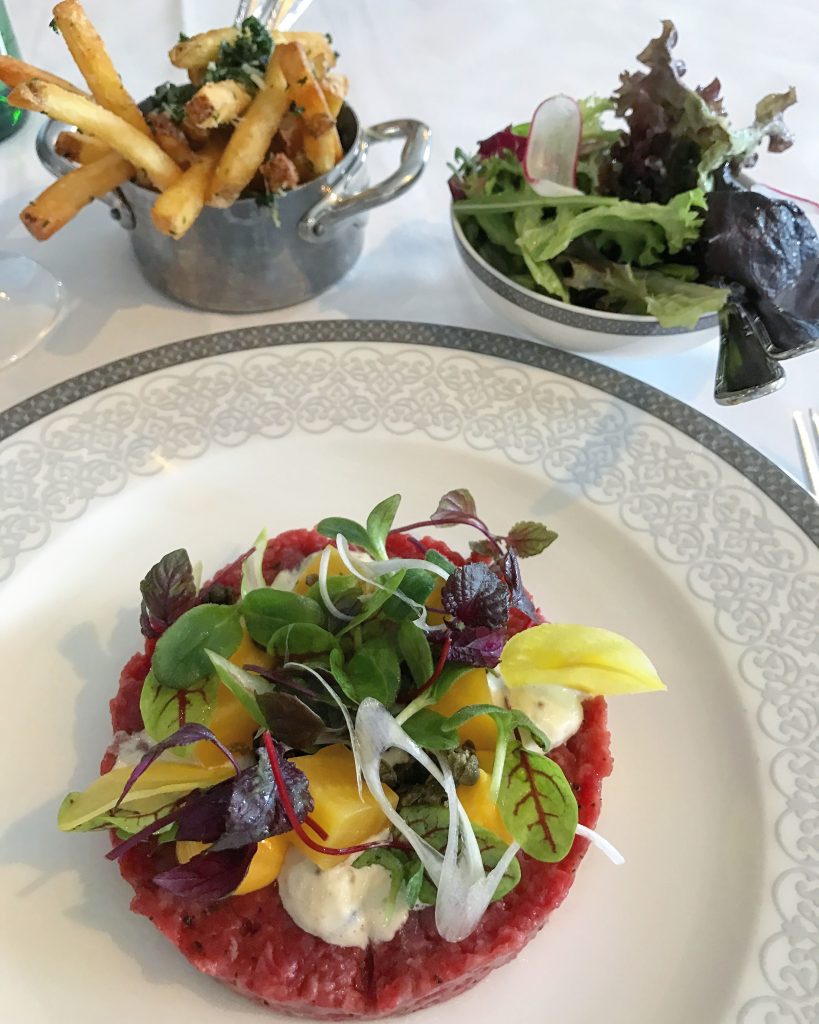 Visited Bobergs Matsal in NK (Nordiska Kompaniet) department store the other day for some fine-dining lunch. Bobergs Matsal was originally opened in 1915, but has been closed until a few years ago, when it was re-opened by chef Björn Frantzén of famous Frantzén restaurant in Stockholm.
Bobergs Matsal is a quite classic fine-dining experience, but generally only open for lunch, offering lunch eaters a in-Stockholm sort of rare opportunity to enjoy lunch with table service, white tablecloths and well executed, fancy plating sort of food.
I've been to Bobergs Matsal a couple of times, and it has been consistently great every time so far. My latest visit was no exception and I really enjoyed the steak tartare 'Parisienne' which in addition to delicious steak tartare included deep-fried capers, a creamy baked egg yolk, horseradish mayonnaise, pickled yellow beetroot, herbs and mustard. The tender steak worked really well with the pickled crunchy beets and the fatty mayonnaise. The ultra-crispy fries, topped with a fancy sprinkle of fried parsley and parmesan cheese, worked like a charm as a side. The accompanying salad was a bit redundant, but nevertheless tasty.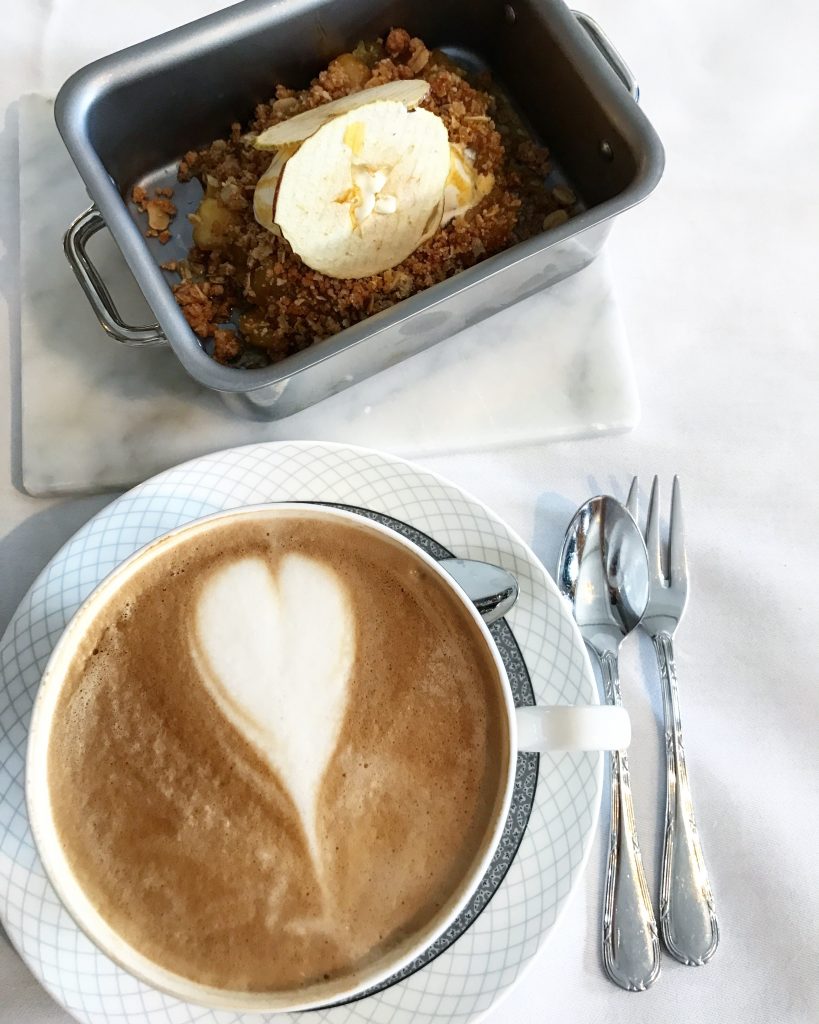 For dessert, I went, after much agony (was also keen to try the glace au four), for the Cardamom-baked Ingrid Marie apples. The apples were served 'crumble pie-style' with vanilla ice cream, a caramel sauce, an oat and dinkel crumble, and some crispy apple chips. It was a very delicious dessert, but also very rich. If you're still hungry after your main, go for it. Otherwise, the delicious chocolate ice cream with caramelized banana and rum creme could be a good bet. I ordered a quite enormous latte to have with the dessert, and it too was very good.
Bobergs Matsal is a solid bet for a fine dining lunch in Stockholm, and during my four visits, I've left happy.
Price $$$
Prices are expensive, but not crazy expensive, depending a bit on what you order, of course. Mains are roughly 200-400 SEK, desserts 65-90 SEK.