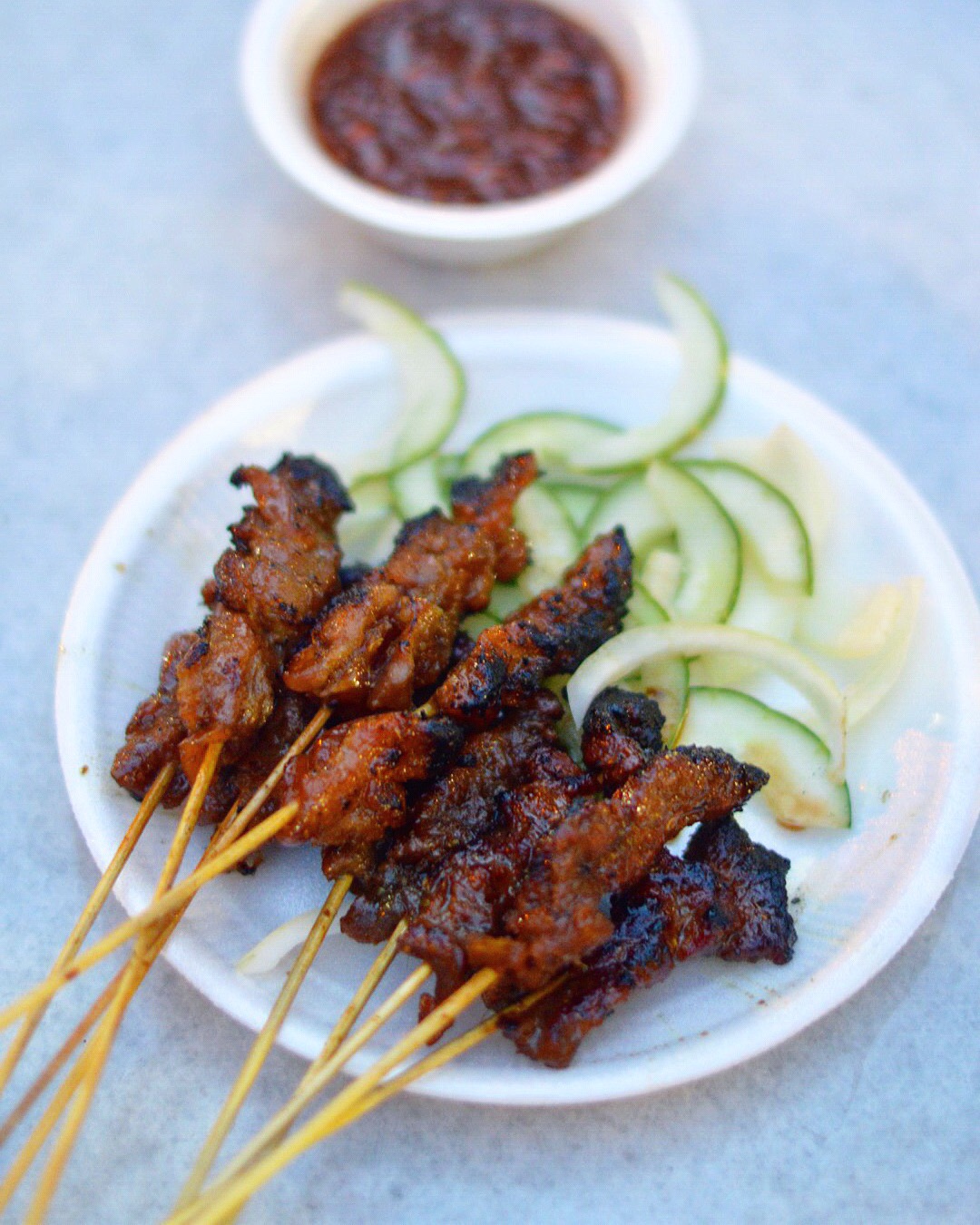 Lau Pa Sat, also known as Telok Ayer Market, is a hawker centre that has fed Singaporeans since the 1800s. Situated smack bang in Singapore's financial district, the classic building, filled with local eateries, is one of my favourite foodie places in the world. Just sitting there, sipping on a beer, smelling the grilled satay skewers from the "satay street" next to the market while waiting for what ever you've ordered (there is actually sort of table service with different vendors selling and bringing food to the table). Above is satay, grilled chicken, lamb and beef skewers with peanut sauce. There are different stalls doing different kinds of satay, but all I've tried has been really good.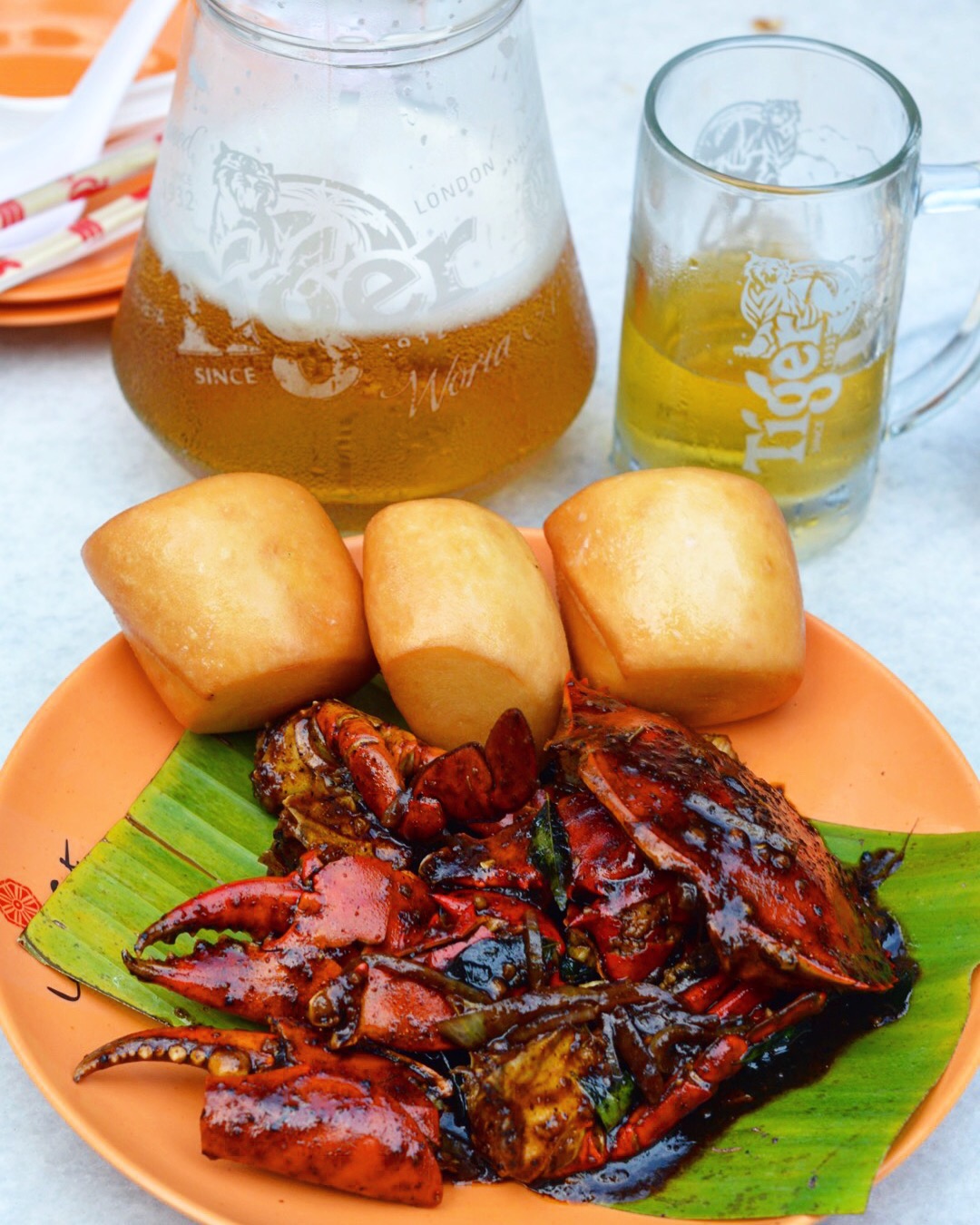 Blackpepper crab and mantou. A really nice steamed crab, woked in a spicy blackpepper sauce. The mantou buns are sort of like deep fried bread rolls that you use to soak up the sauce. So good.
Hokkien Mee. A seafoody noodle dish topped with crispy pork rinds.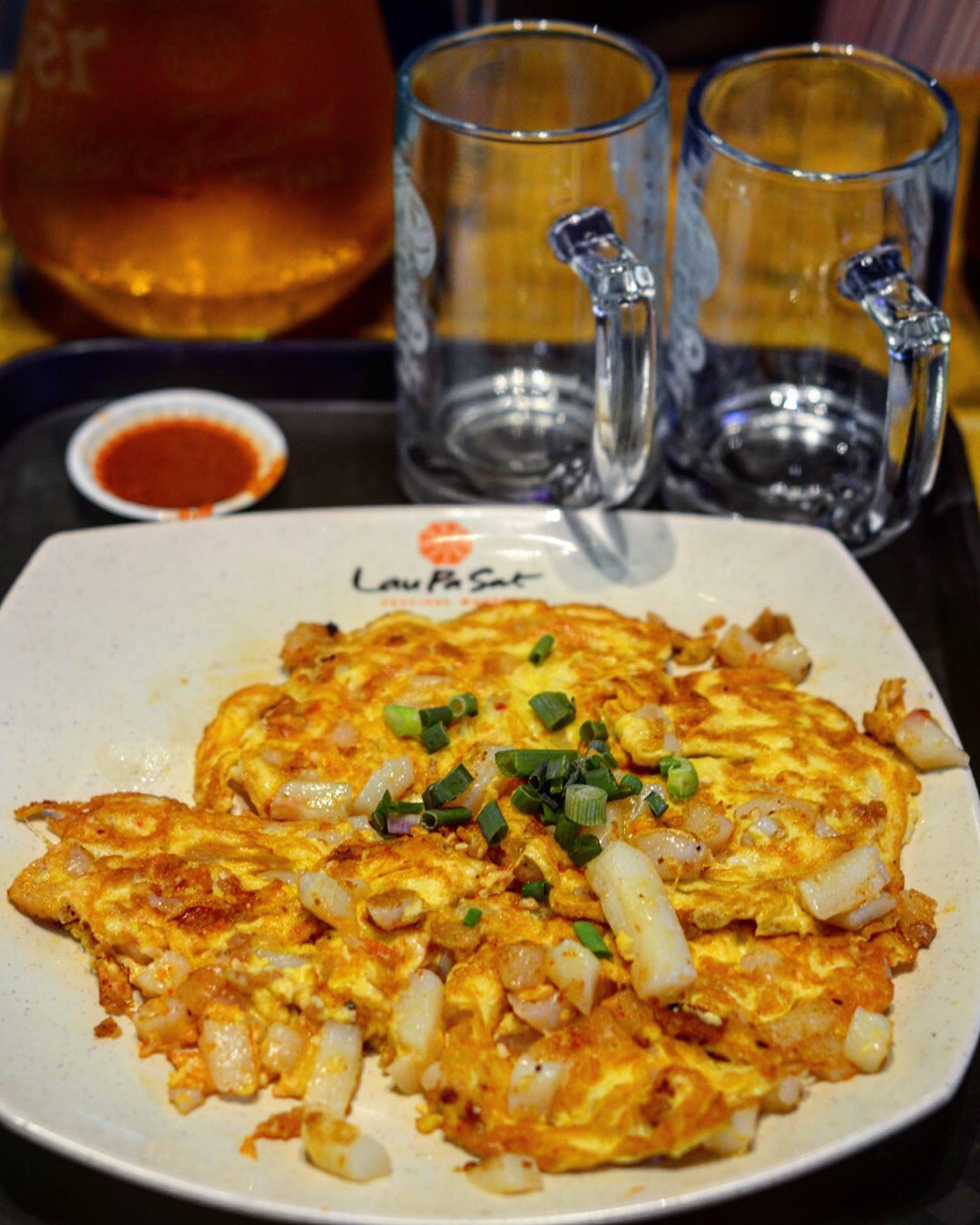 Carrot cake or chai tow kway. Not containing any carrot but radish and sliced rice cake in a omelette-meets-pancake kind of creation.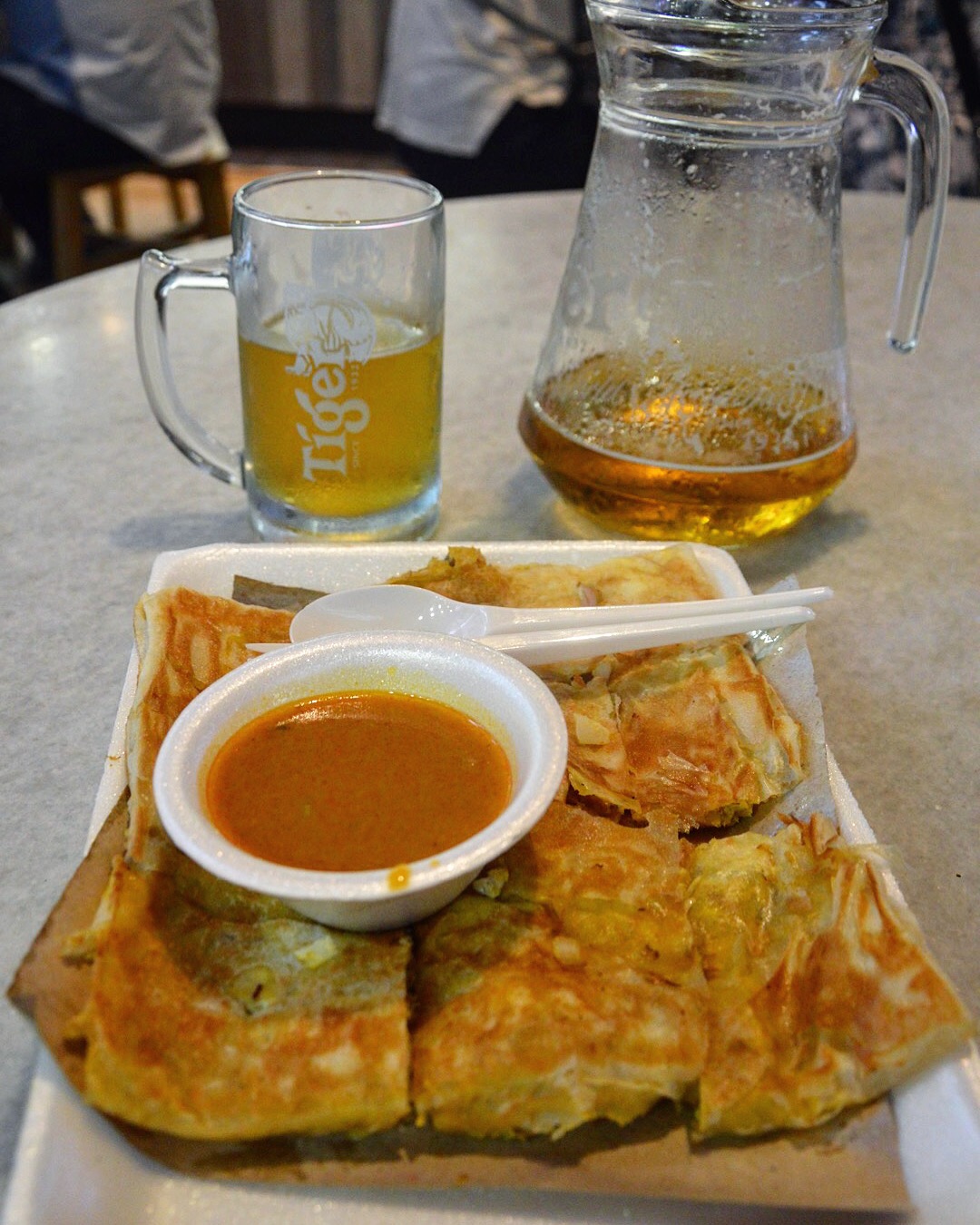 Murtabak. A pancake-like dish filled with spicy, fragrant sliced chicken. Dip in the accompanying curry sauce. Mmmm.