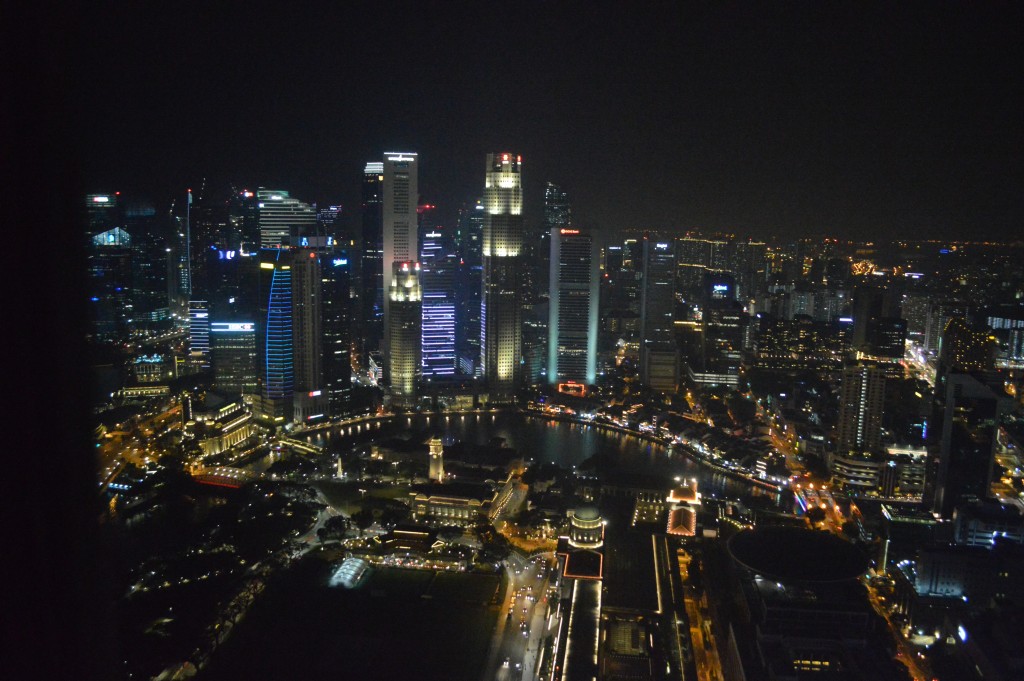 After our recent visit to Manila and Boracay, we ended the trip with a visit to one of my favorite cities in the world: Singapore.
We flew sort of direct (a short stop in Cebu, then back onboard the same plane) from Boracay with Singapore Airline's "low cost" affilliate Silkair, which proved to be very nice. They had a wireless onboard entertainment system that you could use on your own device (no wifi though), tasty food and complimentary drinks.
I've visited Singapore once before, and by then I had the idea that I think many have of a futuristic little city country with harsh laws, extreme cleanliness and a general feeling of surveillance. I did not get that feeling at all when visiting fortunately, and neither did I this time. They have harsh punishments for certain crimes, true. But as a foodie destination I really love it. It's clean – yes, but more in a no-rats-and-no-trash-in-the-water kind of way than in a scary way. Anyway, we began our trip by using the limo company Blacklane for the first time. They are sort of like Uber, but you can pre-book them which is handy. A friendly guy named Herman picked us up in a spectacular Mercedes and we were driven to our hotel Sofitel So Singapore for not much more than a taxi. We used a discount code though, but they are easy to find by a quick google search. In our fancy ride from the airport, driver Herman told us about our hotel being very close to Lau Pa Sat, a large outdoor (and indoor) food market in the middle of the Singapore CBD. Anyway, below is the best we had.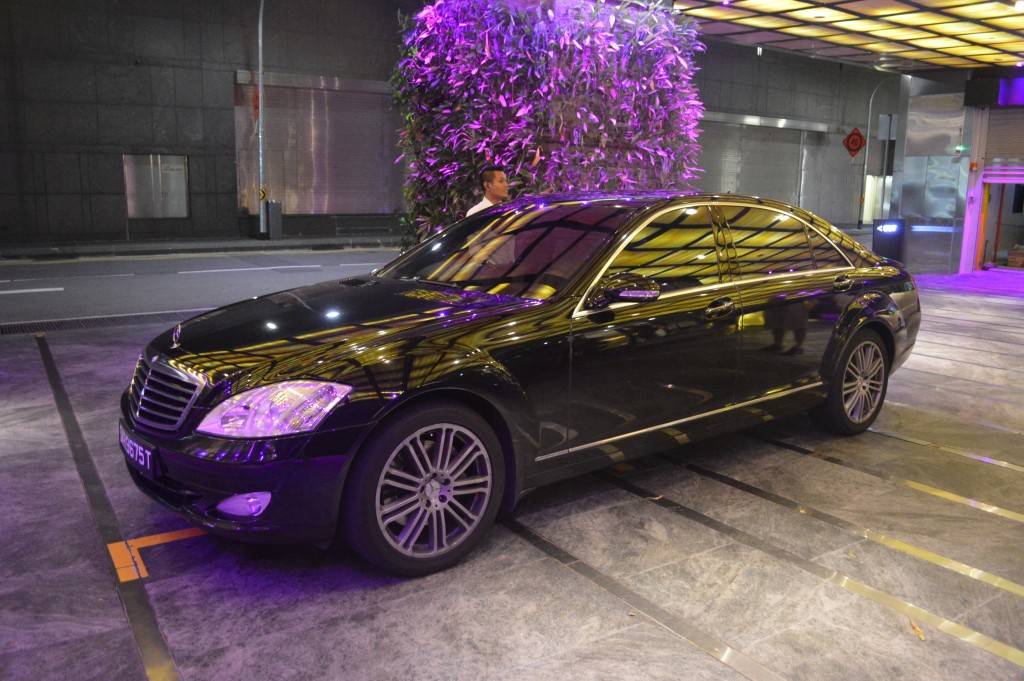 Blacklane pick-up from Changi Airport. Complimentary food advise was given.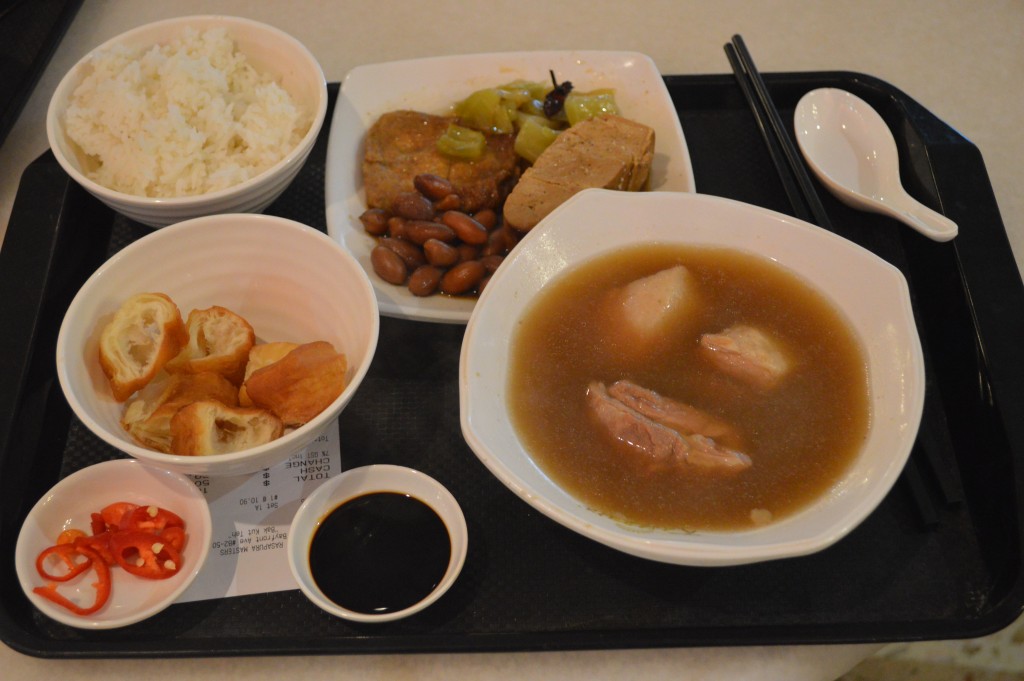 Bak Kut The aka "meat bone tea". A tasty, spicy broth with pork ribs and condiments. Had at Ng Ah Sio in Marina Bay Sands mall's food court.


Chicken and prawn satay (grilled skewers) with peanut sauce, cucumber, raw onion and a pitcher of Tiger Beer. So good.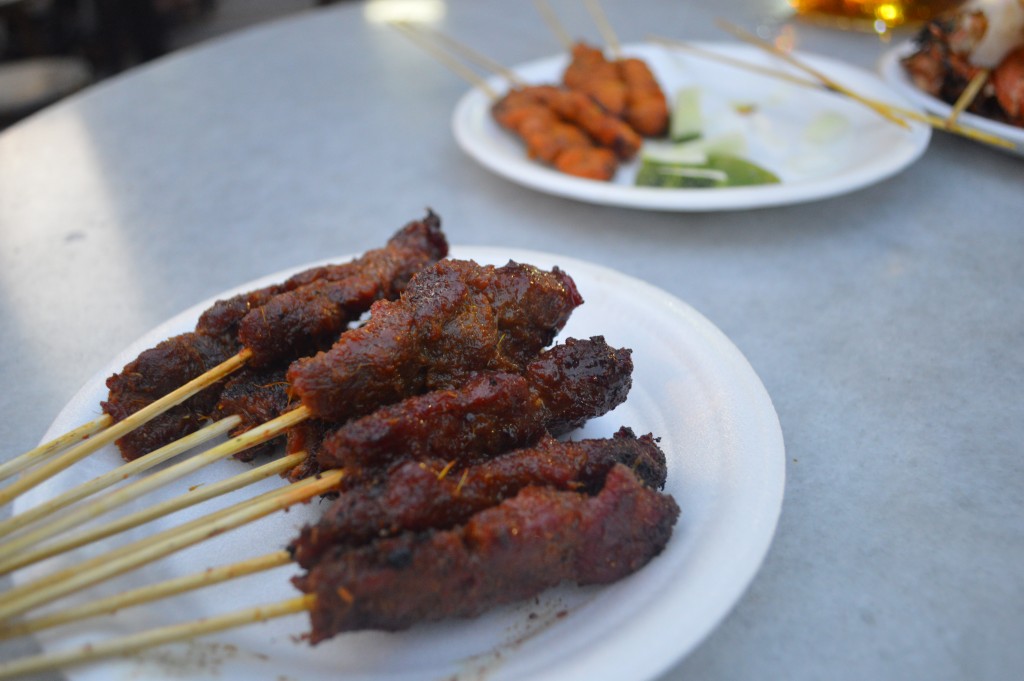 Grilled beef satay.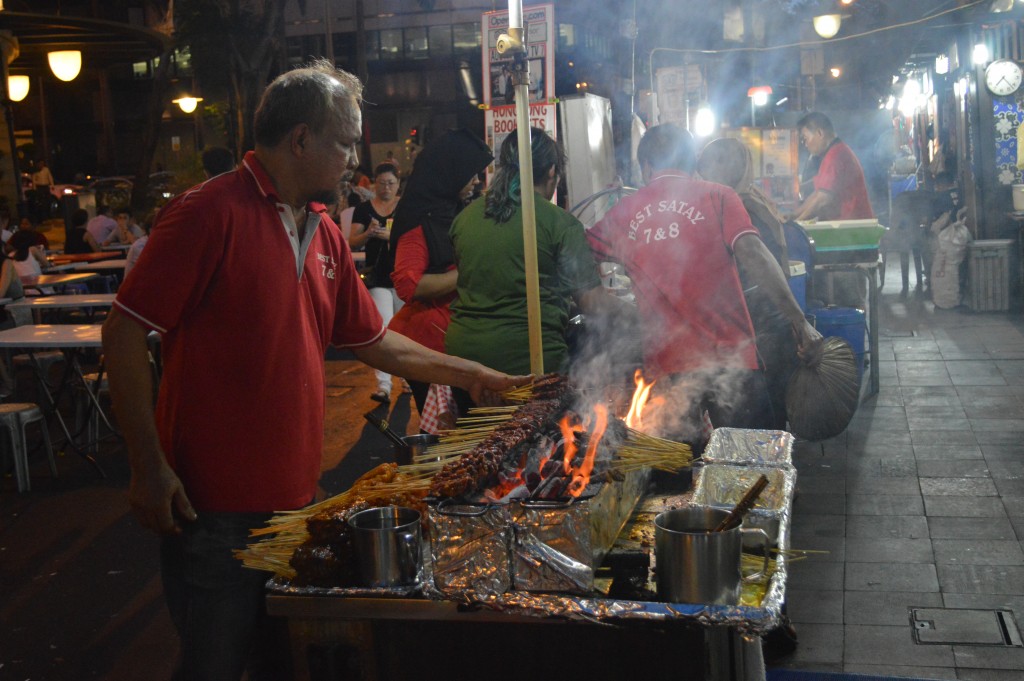 Built in the 19th century, Lau Pa Sat or Telok Ayer Market has for a long time provided food to hungry visitors. These days, they close the street in the evenings when the satay stalls lit up their barbecues where they produce some of the best skewers I've ever had. The atmosphere, prices and food was actually so good that we spent four out of six nights at Lau Pa Sat. Either for food, or just for a beer on our way back to the hotel.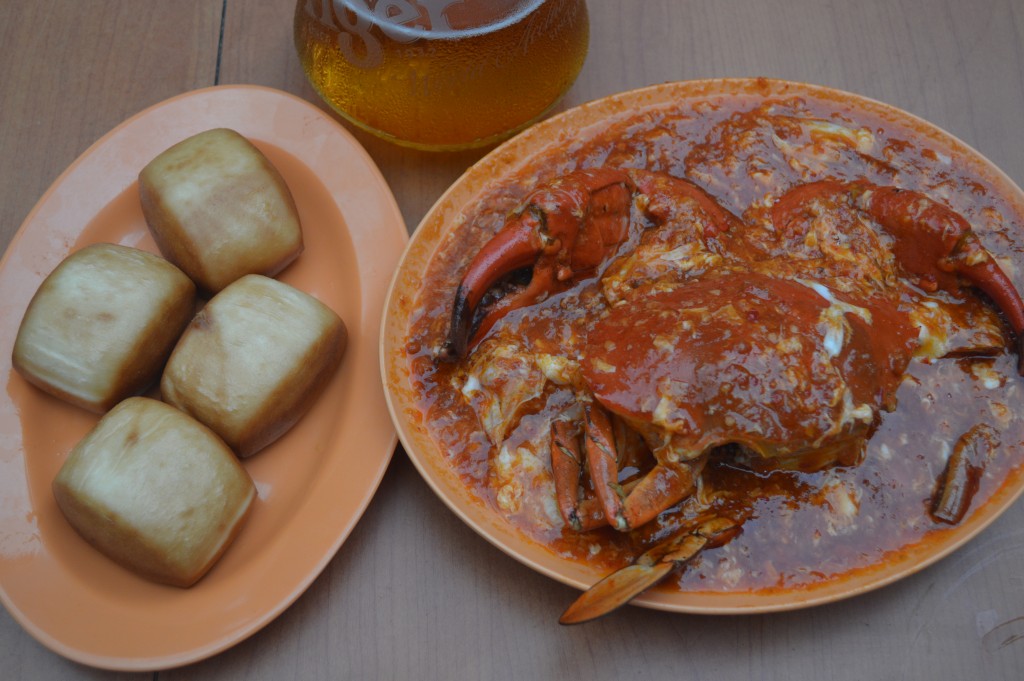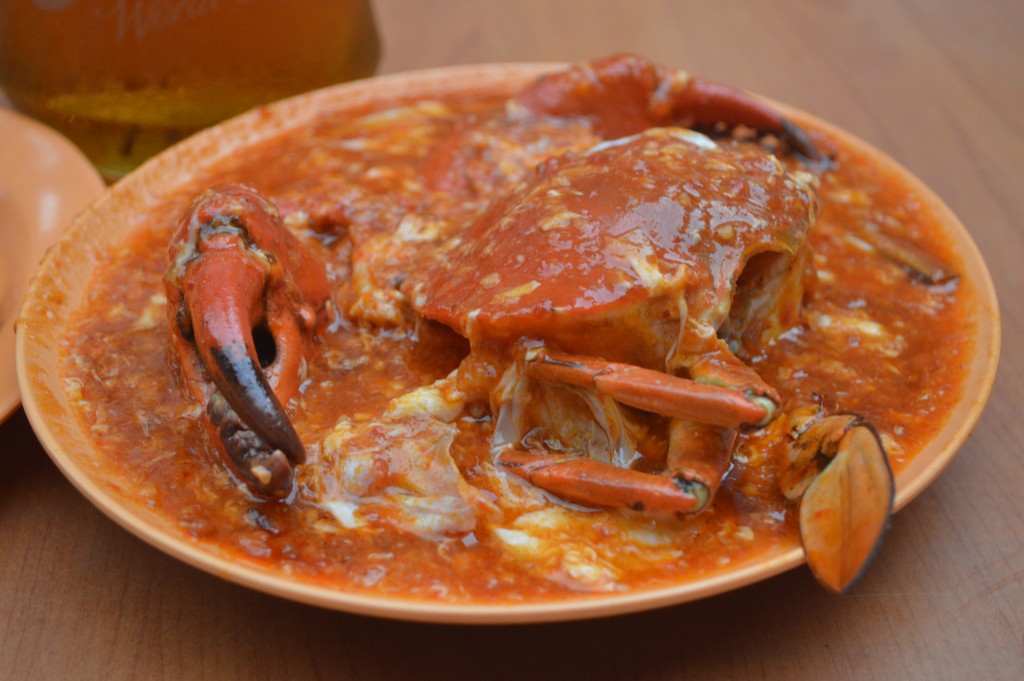 One of Singapore's most famous dishes: The Chilli Crab. A giant steamed crab that is then stir-fried in a spicy and sweet chilli sauce and served with "mantou" deep-fried buns that you use to soak up the sauce. Chilli crab is a messy but fantastic experience of sweet crab meat, spicy sauce and crunchy fluffy mantou buns. Don't forget to buy napkins from the vendors.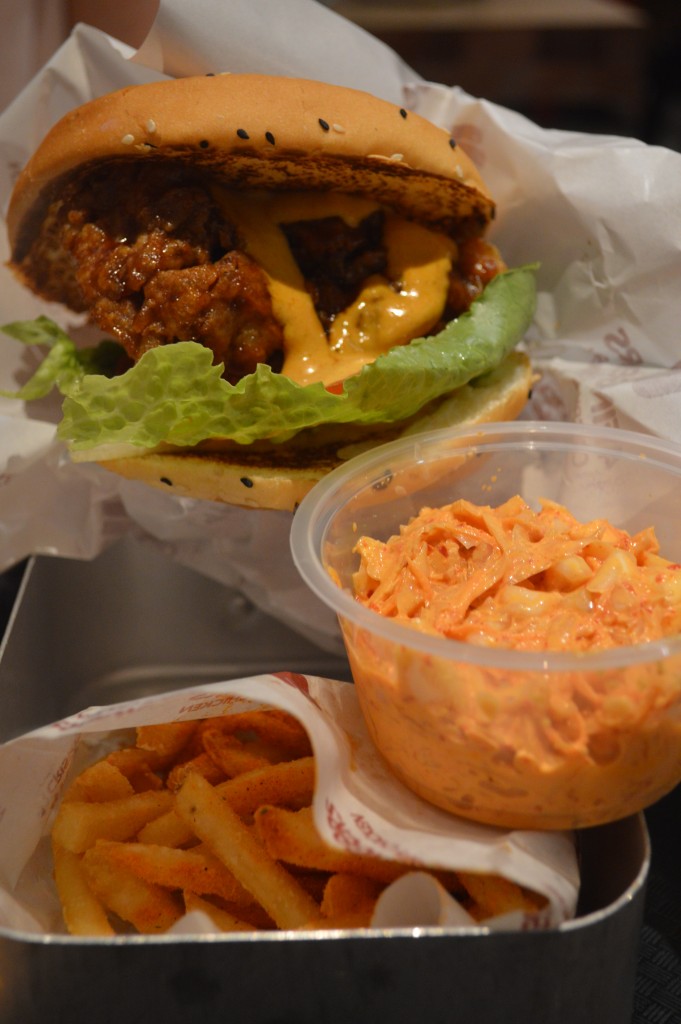 Really delicious Korean fried chicken at "4 Fingers Crispy Chicken". The kimchi coleslaw was spectacular in its obvious tastiness.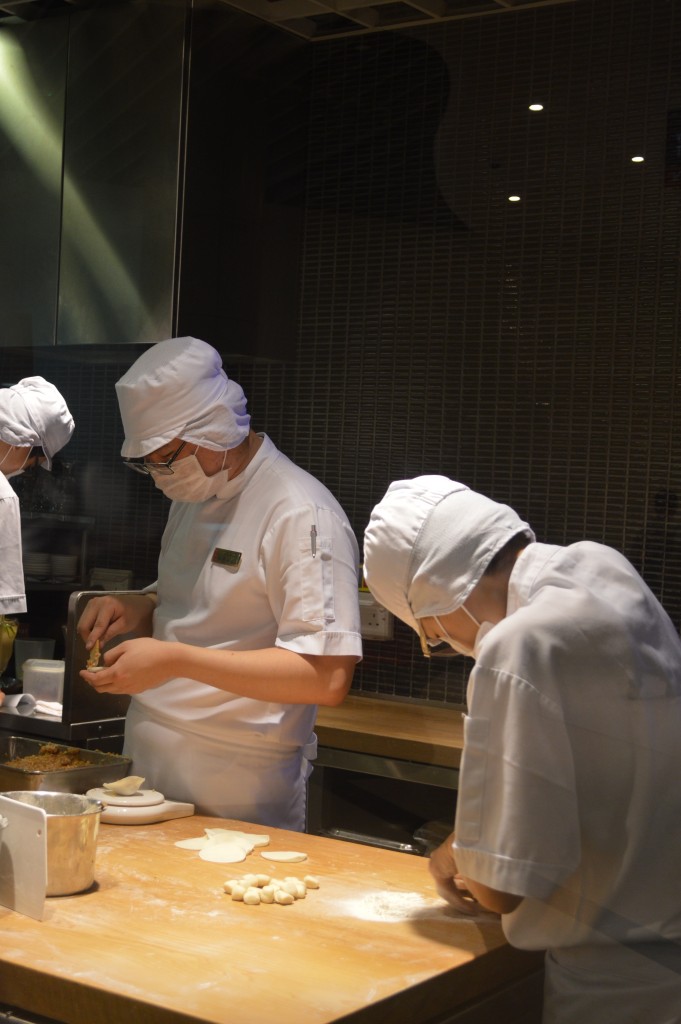 Fold, fold, fold, fold, fold, fold, fold, fold, fold, fold, fold, fold, fold, fold again, fold, fold, fold AND fold. DTF's dumplings are folded at least 18 times. And they are crazy delicious.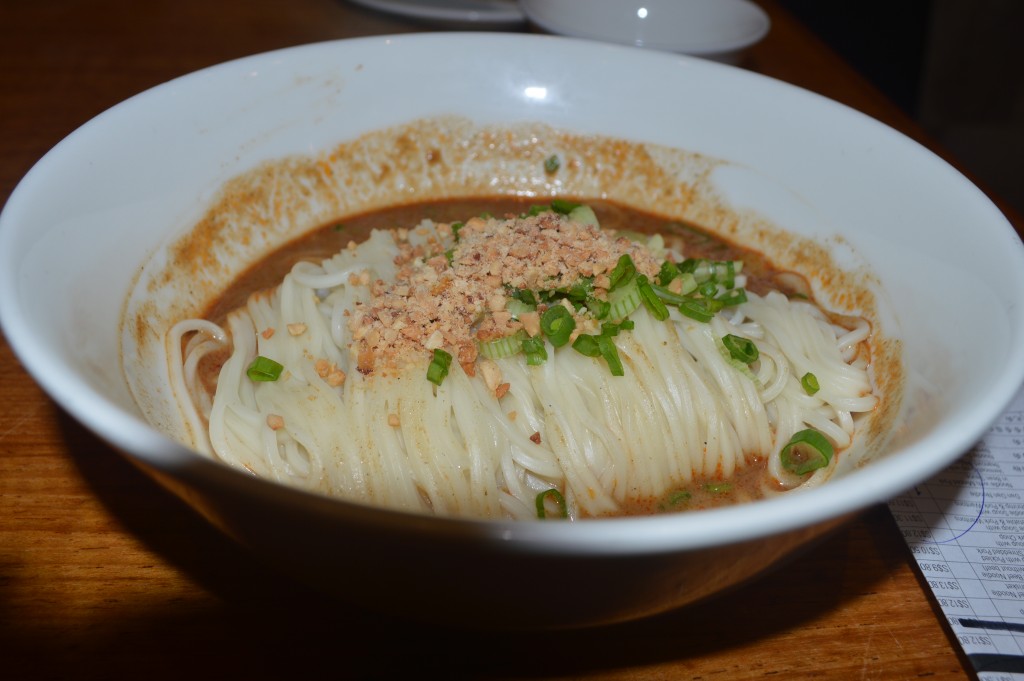 Dan Dan noodles (spicy sesame and peanut)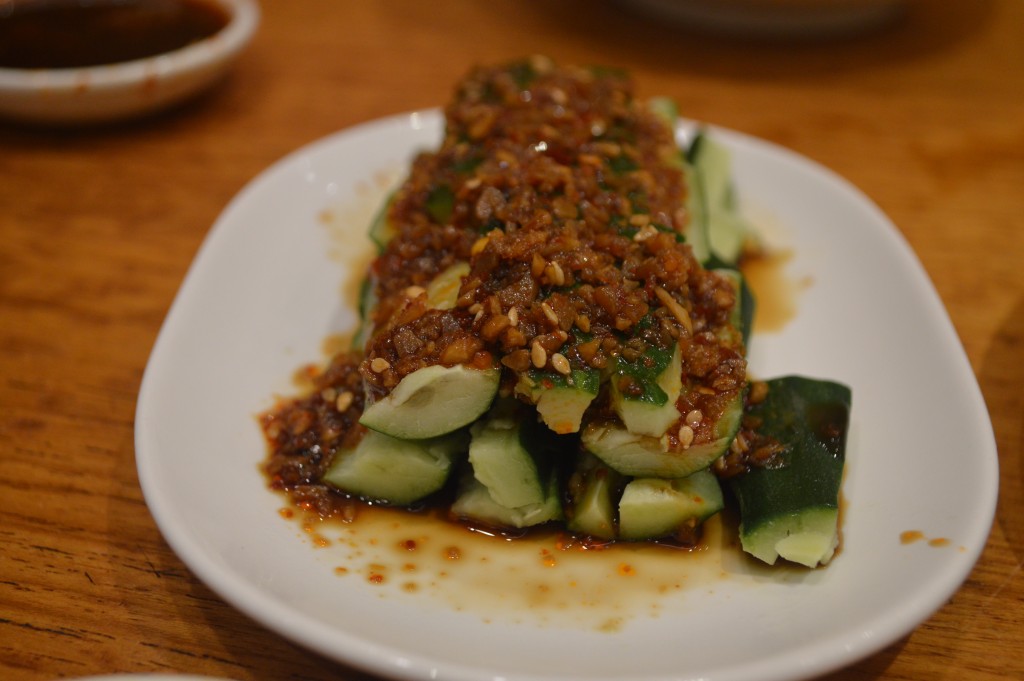 Chilli and cucumber salad.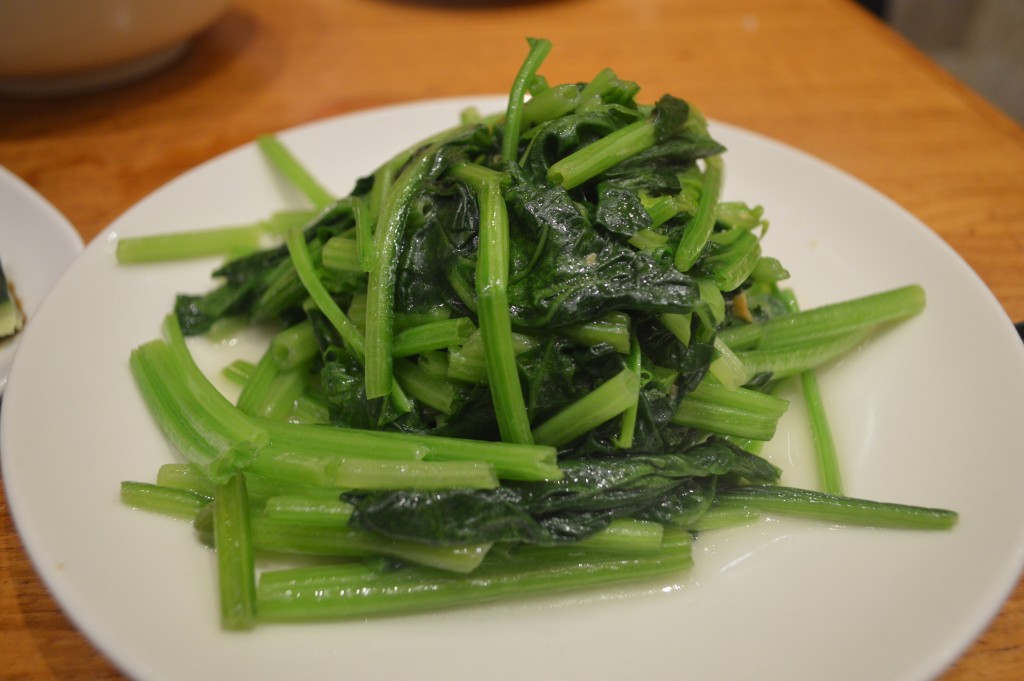 Sautéed water spinach.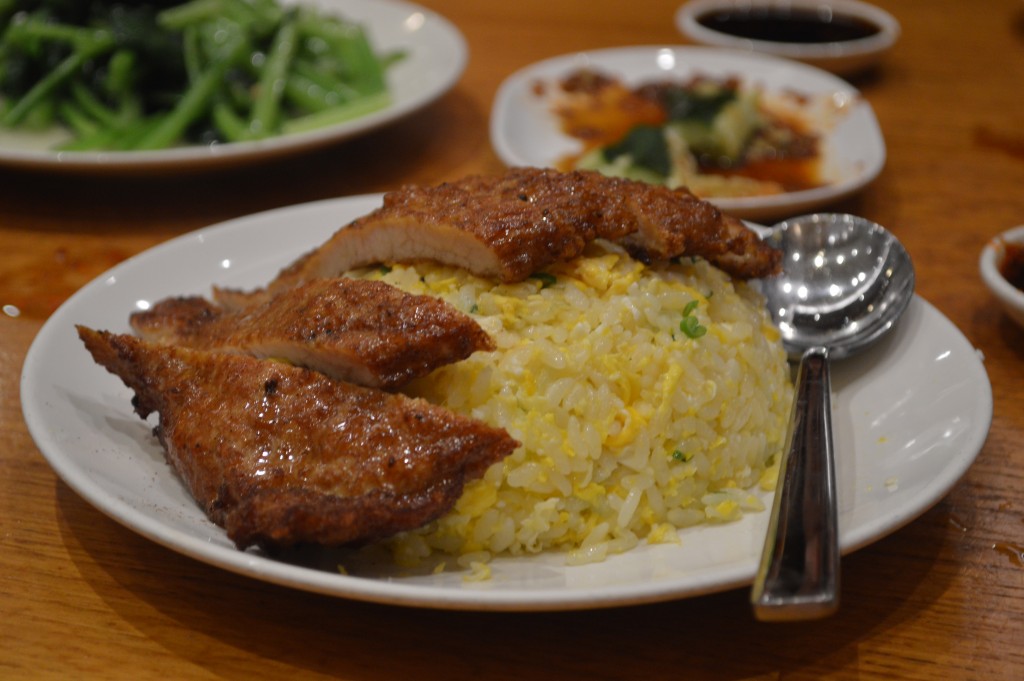 Taiwanese pork chop with egg fried rice.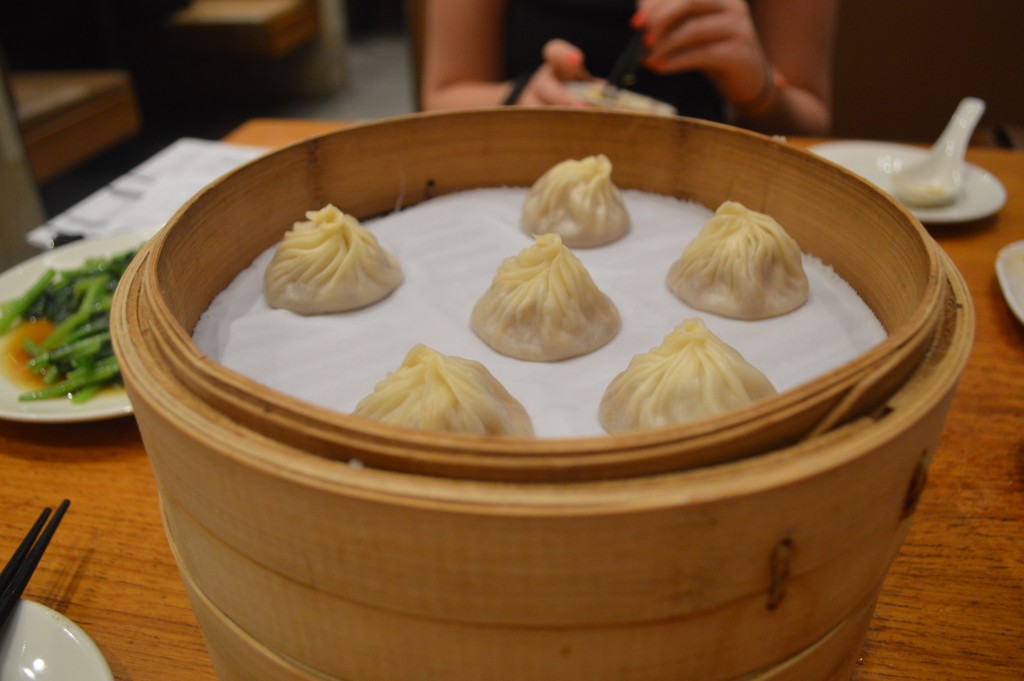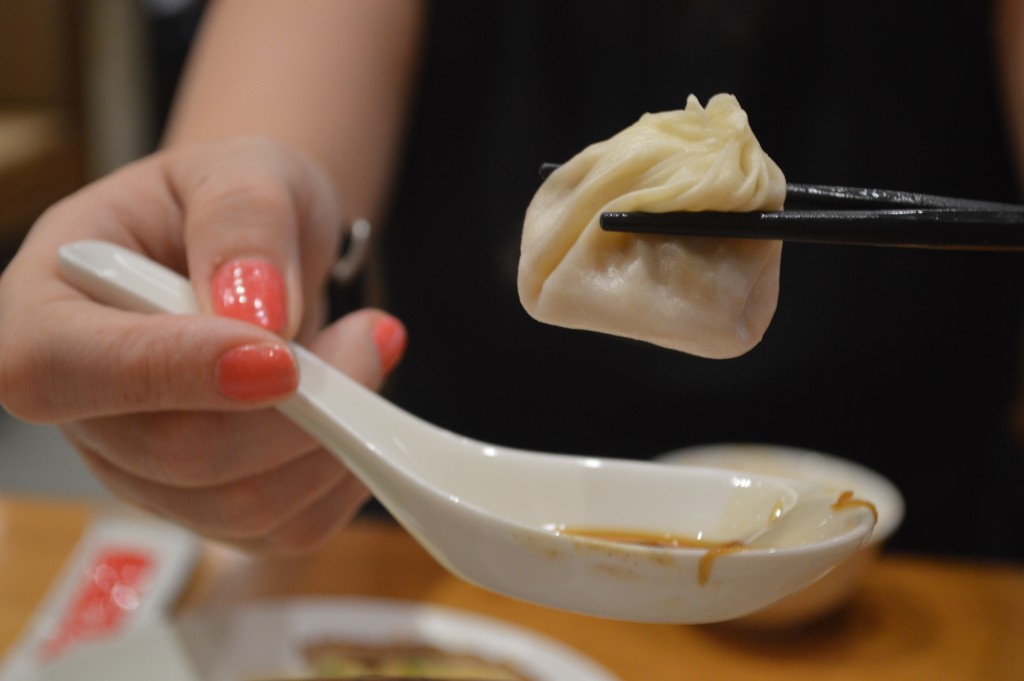 Xiao long bao.
Din Tai Fung is an old favorite of mine since my student days in Sydney where first got our addiction. Din Tai Fung is a Taiwanese chain of restaurants that these days is operating in both Asia, Australia and the US. They just opened shop in Dubai, so they're at least moving towards Europe. A few of their outlets (at least in Hong Kong) has been awarded Michelin stars, and that is despite not being particularly fancy or expensive.
Din Tai Fung's most famous dish is the xiao long bao aka the soup dumpling. XLBs are basically dough that is folded at least 18 times and wrapped around meat and jellied meat broth, that melts when the dumplings are steamed. That means that when you bite into the dumpling you will experience light dough, meat, and soupy broth at the same time. You will also get the sensation of dipping them into the DIY dipping sauce of hot chilli paste, soy, ginger and black vinegar. It is ridiculously tasty and I try to visit Din Tai Fung each time I'm at a place who has one.
We ate at Din Tai Fung Marina Bay Sands and it was delicious, of course. Except for the XLB, Din Tai Fung also have a few other dishes that's really delicious. Our standard order is above water spinach, chilli-cucumber salad, spicy dan dan noodles, and Taiwanese pork chop with egg fried rice. Washed down with a Taiwanese beer it is definitely one of my all time favorite meals.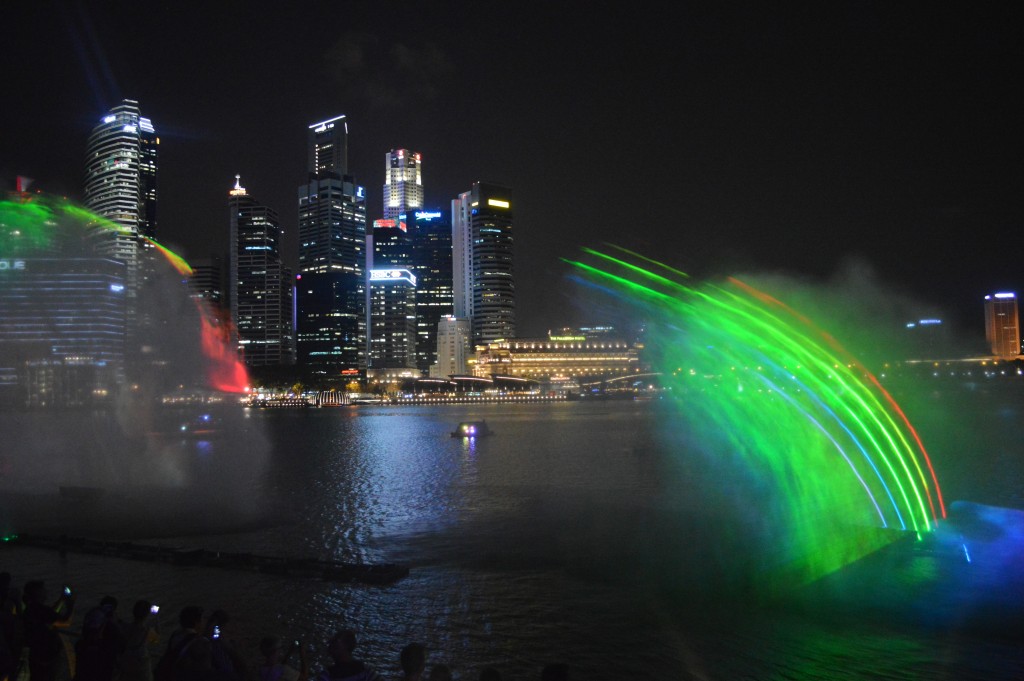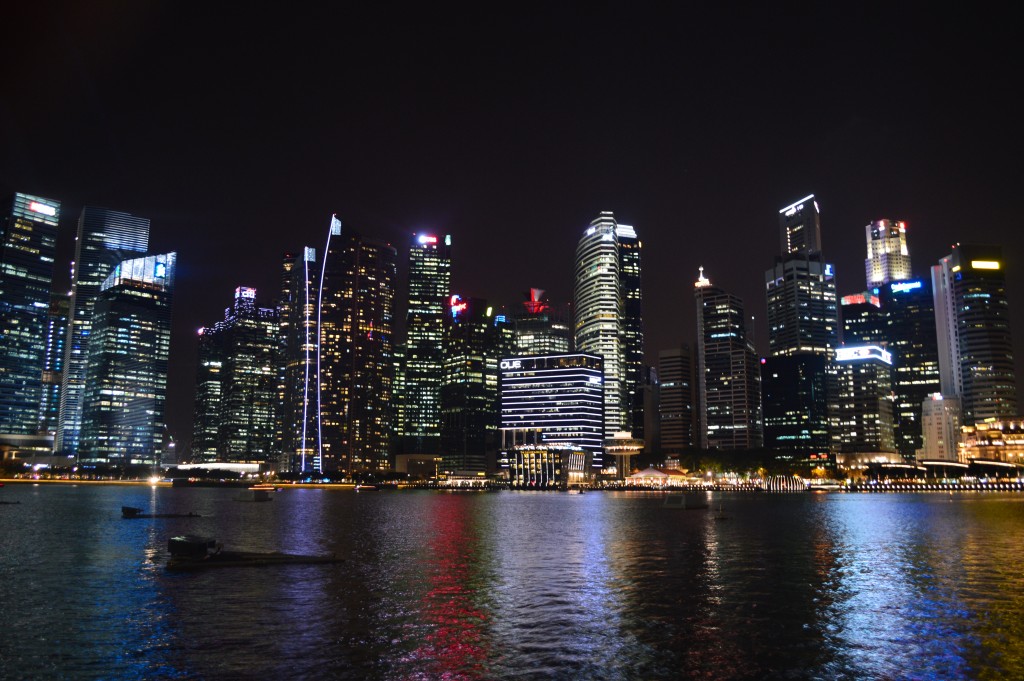 Light show every night (free) at Marina Bay Sands. Bonus views of the pretty CBD skyline all night long.


There's actually decent beaches in Singapore. This one on Sentosa Island.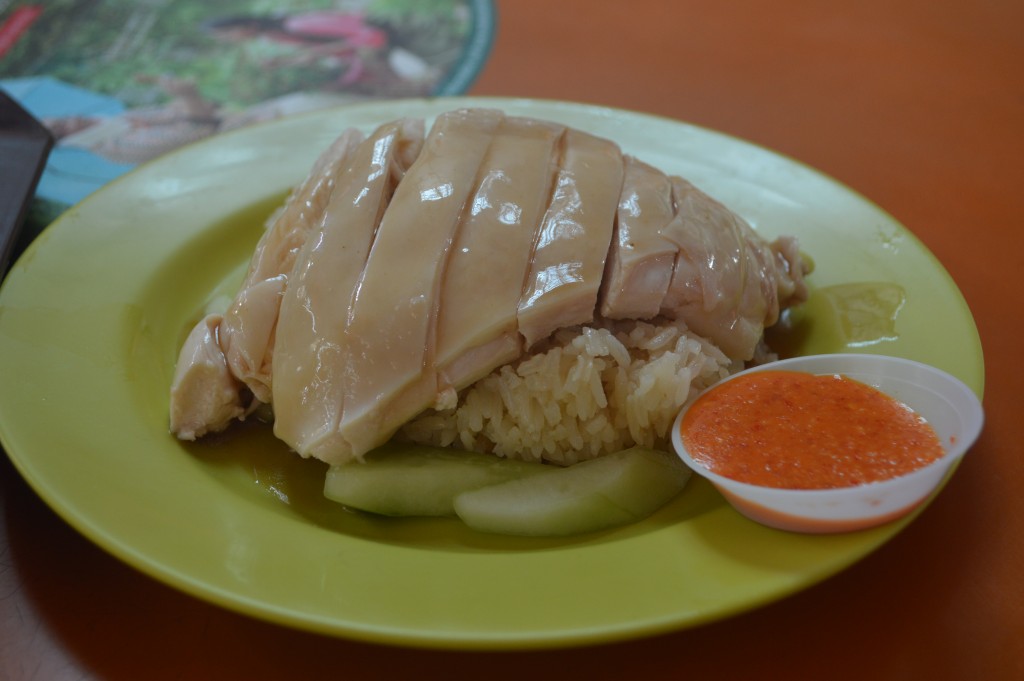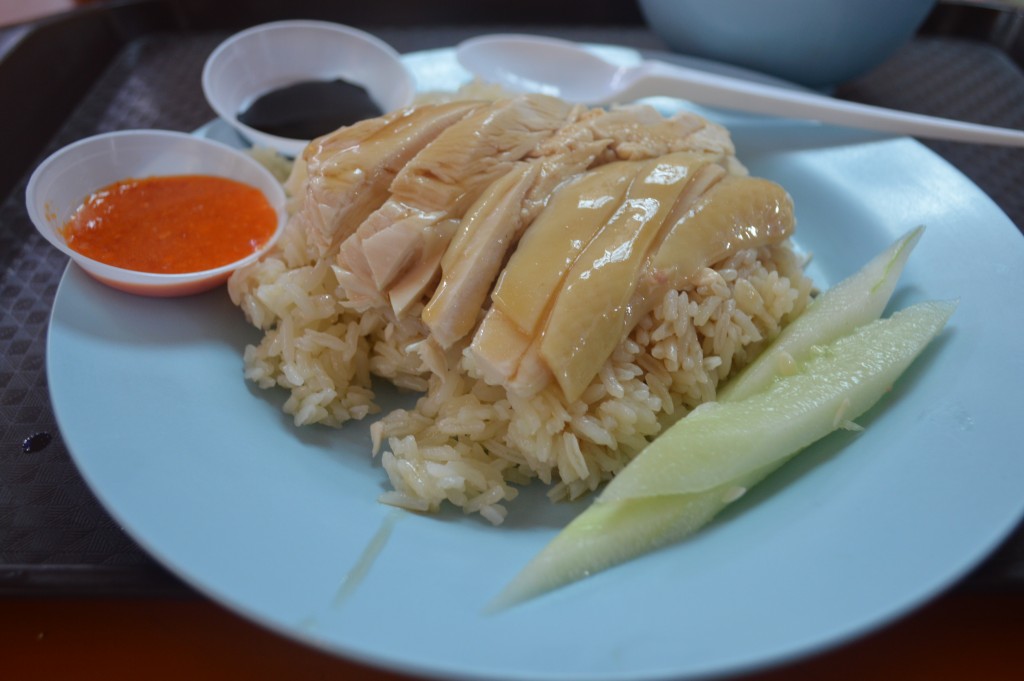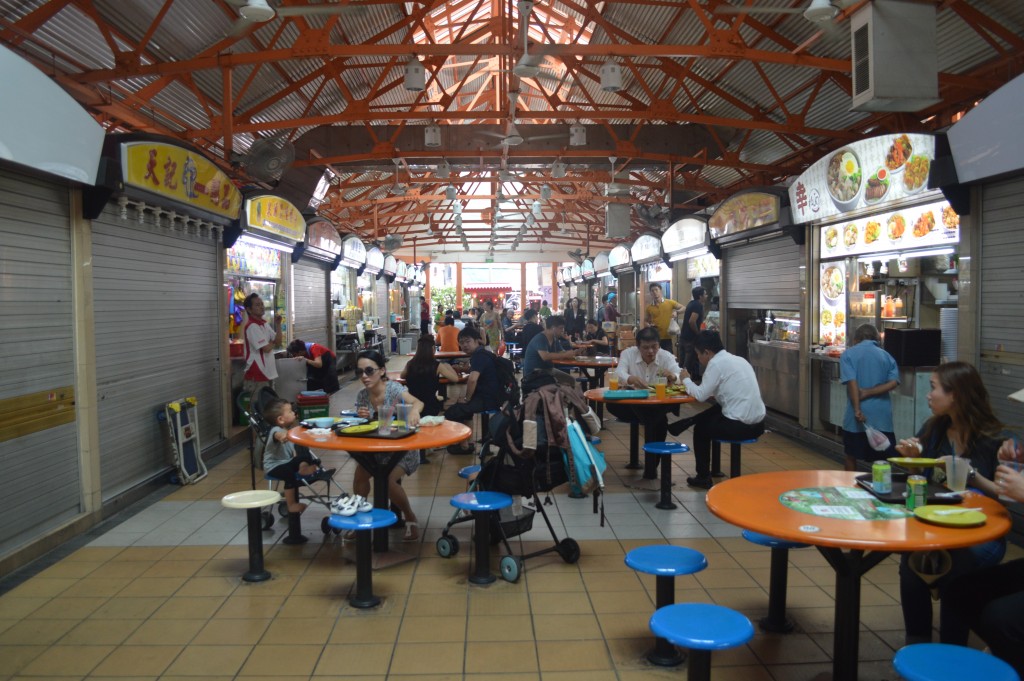 Above is Hainanese chicken rice from vendors "Tian Tian chicken Rice" and "Ah Tai" in Maxwell Food Centre. When I last visited Singapore there was a chicken rice war between the two, since Ah Tai used to work for Tian Tian but then got fired/resigned and started his own shop in the same hawker centre. Last time I thought the rebel chicken rice stall Ah Tai had the better version, this time I'd say that Tian Tian had reclaimed the Hainanese chicken rice victory.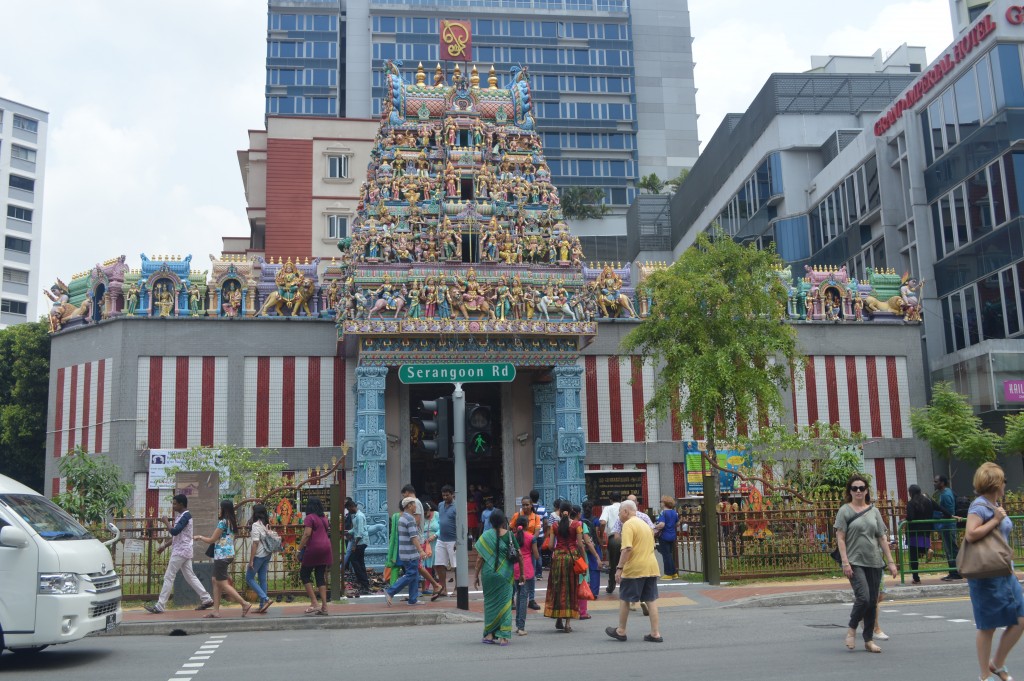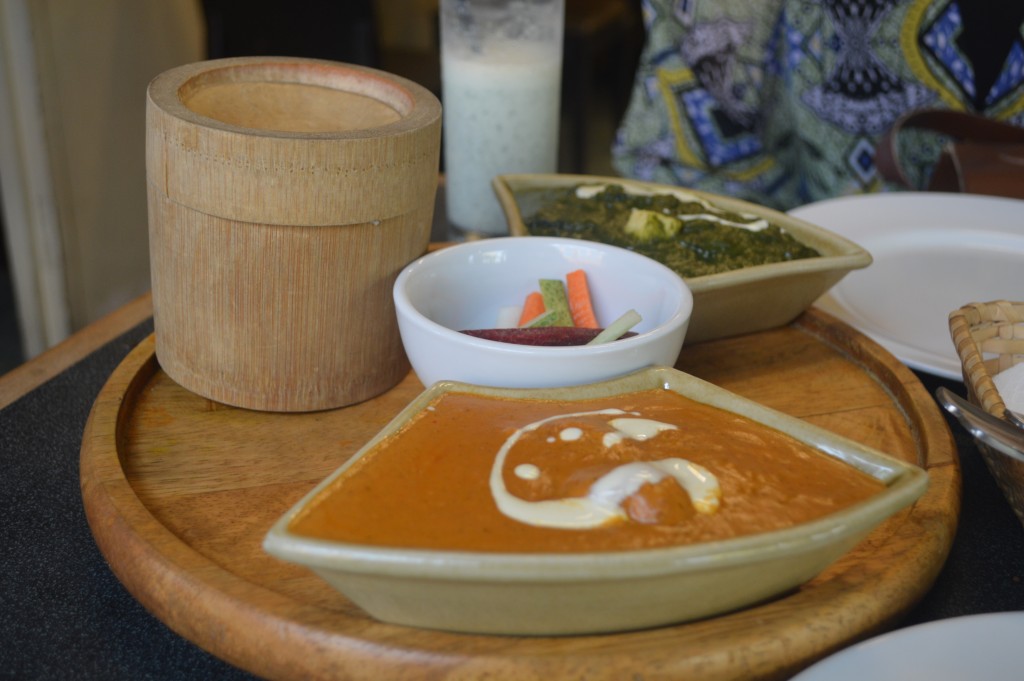 Lunch at Lagnaa in Little India. Tasty butter chicken, palak paneer, jeera rice and naan.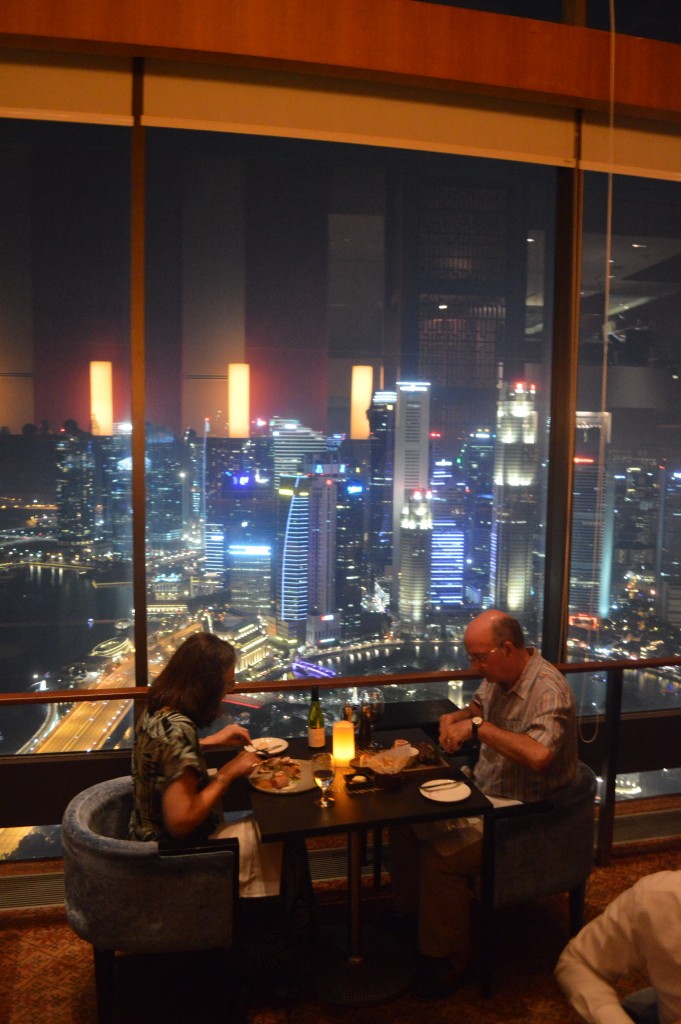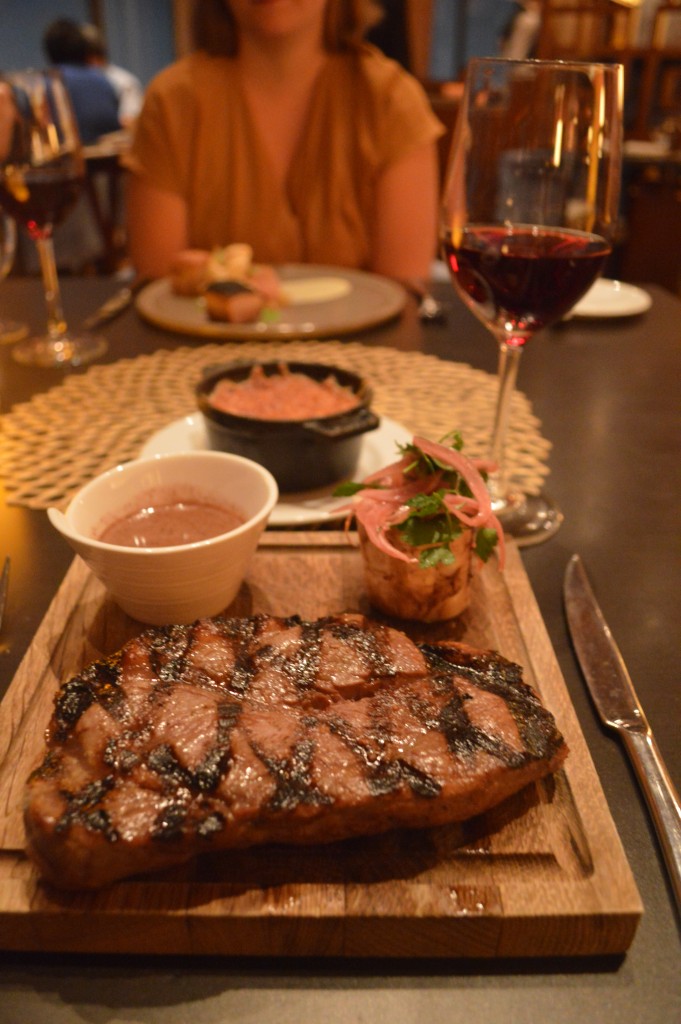 One of the last dinners of the trip was at Equinox restaurant. Equinox is located in the Swissotel Stamford building, located on the 70th floor. The food is not fantastic, but still very tasty, and the view is really to die for. Above is a rib-eye steak with marrow bone, black truffle butter and black truffle mac n' cheese (that was amazing). Prices are quite high, but are kind of worth it since food is good and view's as mentioned fantastic. If you're after view but do not want to pay 100 SGD for a steak, you can do like we did last time and visit the adjacent New Asia Bar for a drink instead.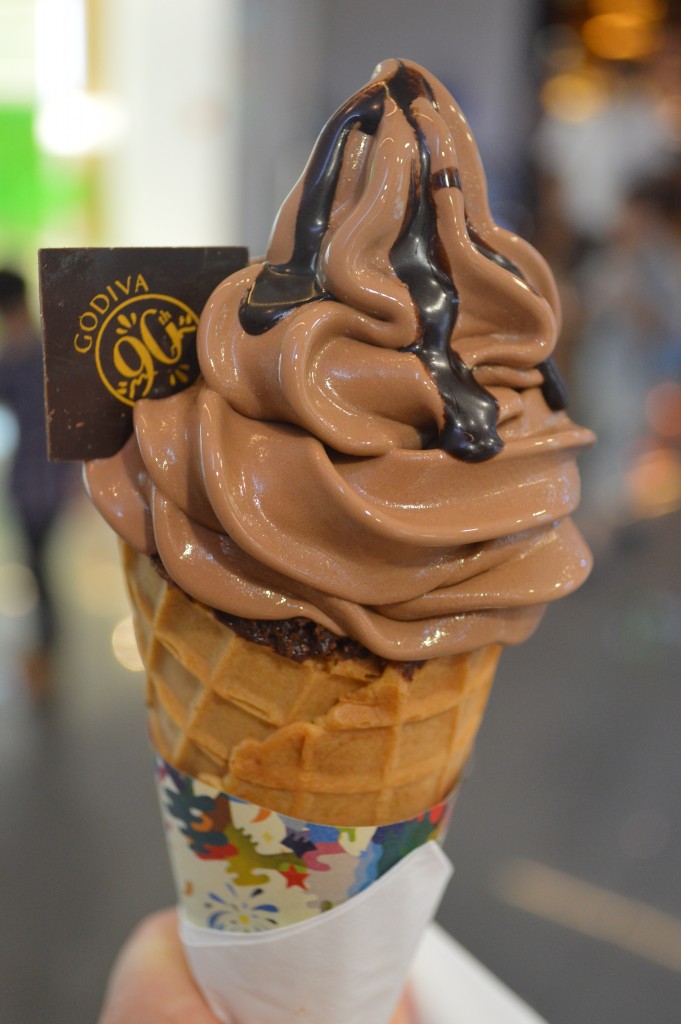 Delicious Godiva Soft Serve ice cream at Godiva, Suntec City Mall.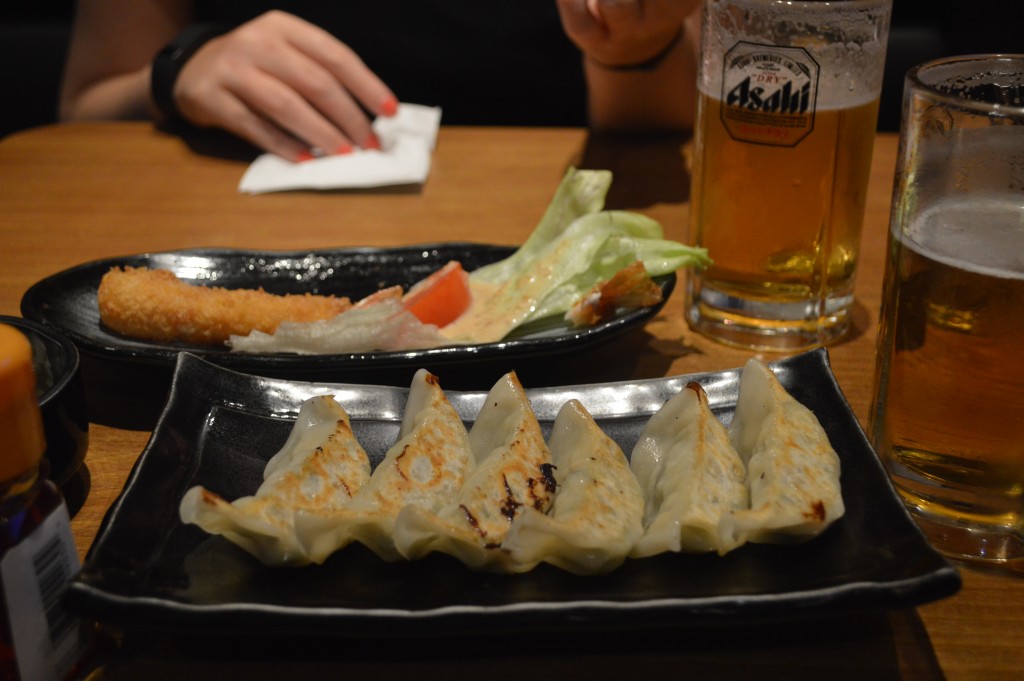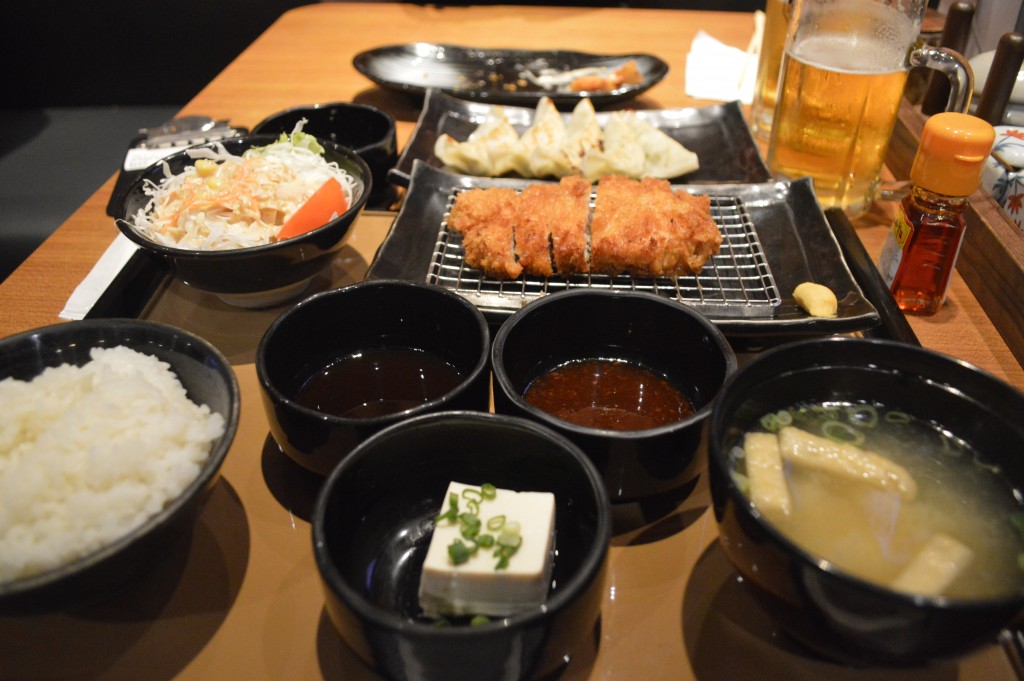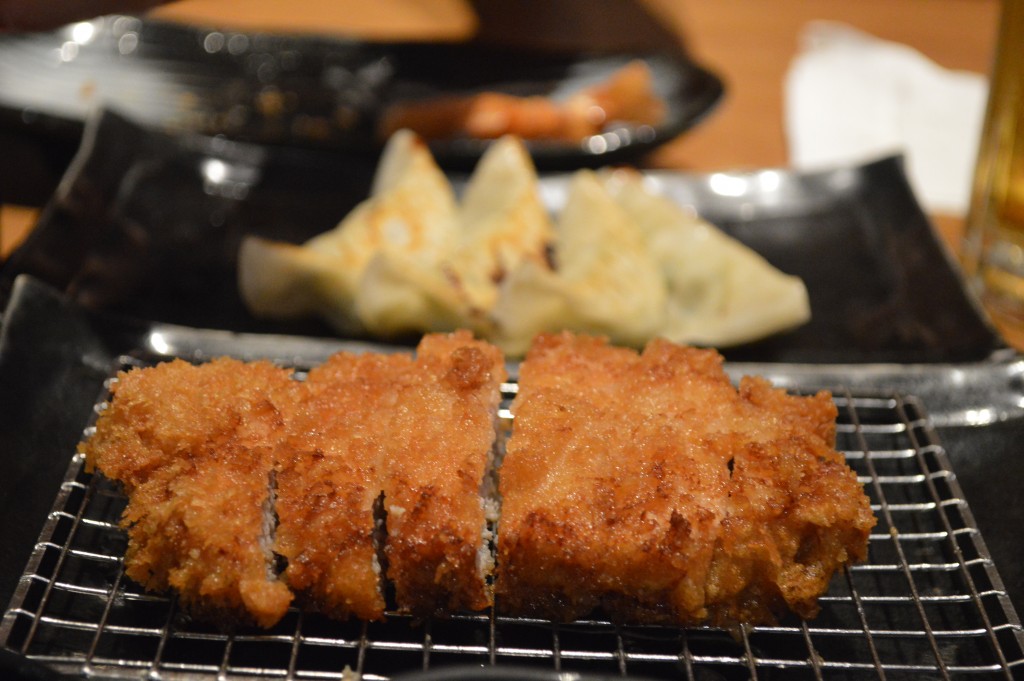 Our last dinner in Singapore was at Yayoiken Japanese restaurant. The place is very high tech and you order and pay for all food and drinks through a table-side tablet. We had tonkatsu, tempura prawns and gyoza which all were really delicious. Prices were really good too.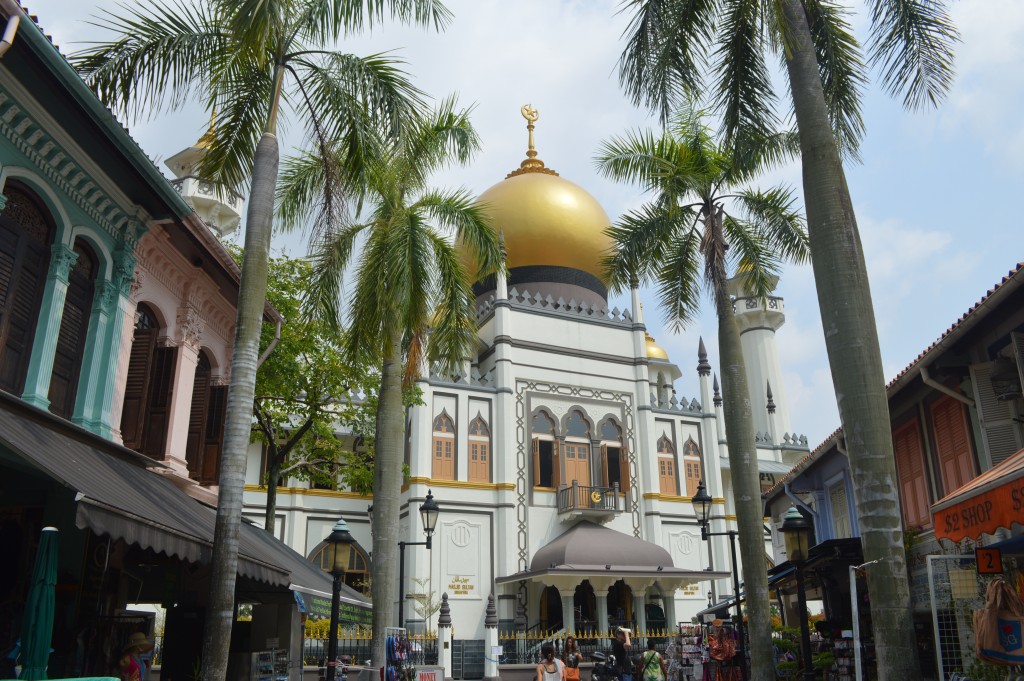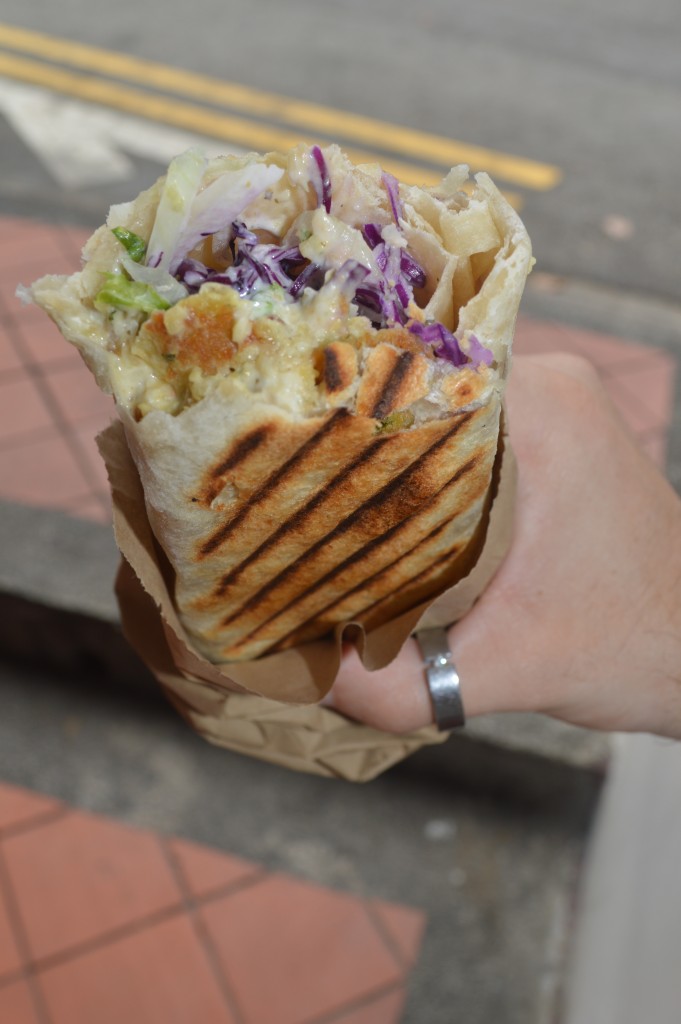 A visit to the "Arab Quarter" where we visited the beautiful Masjid Sultan Mosque and had a tasty falafel at House of Kebab.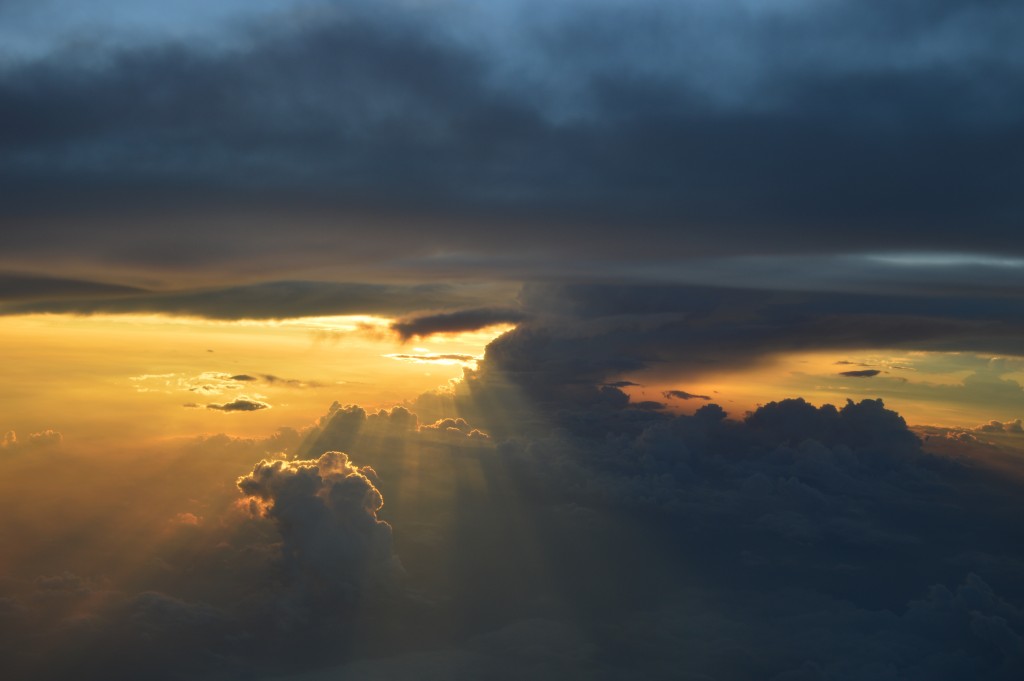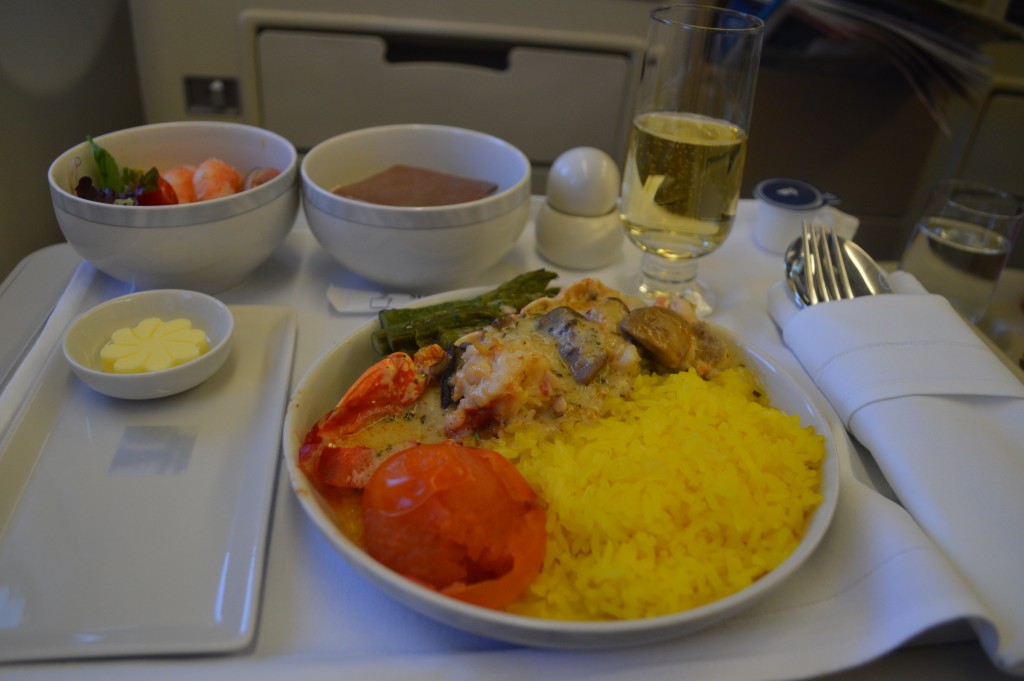 Then it was time to fly home. The flight from Singapore to Bangkok offered this sunset as well as Charles Heidsieck champagne and lobster thermidor onboard Singapore Airlines.