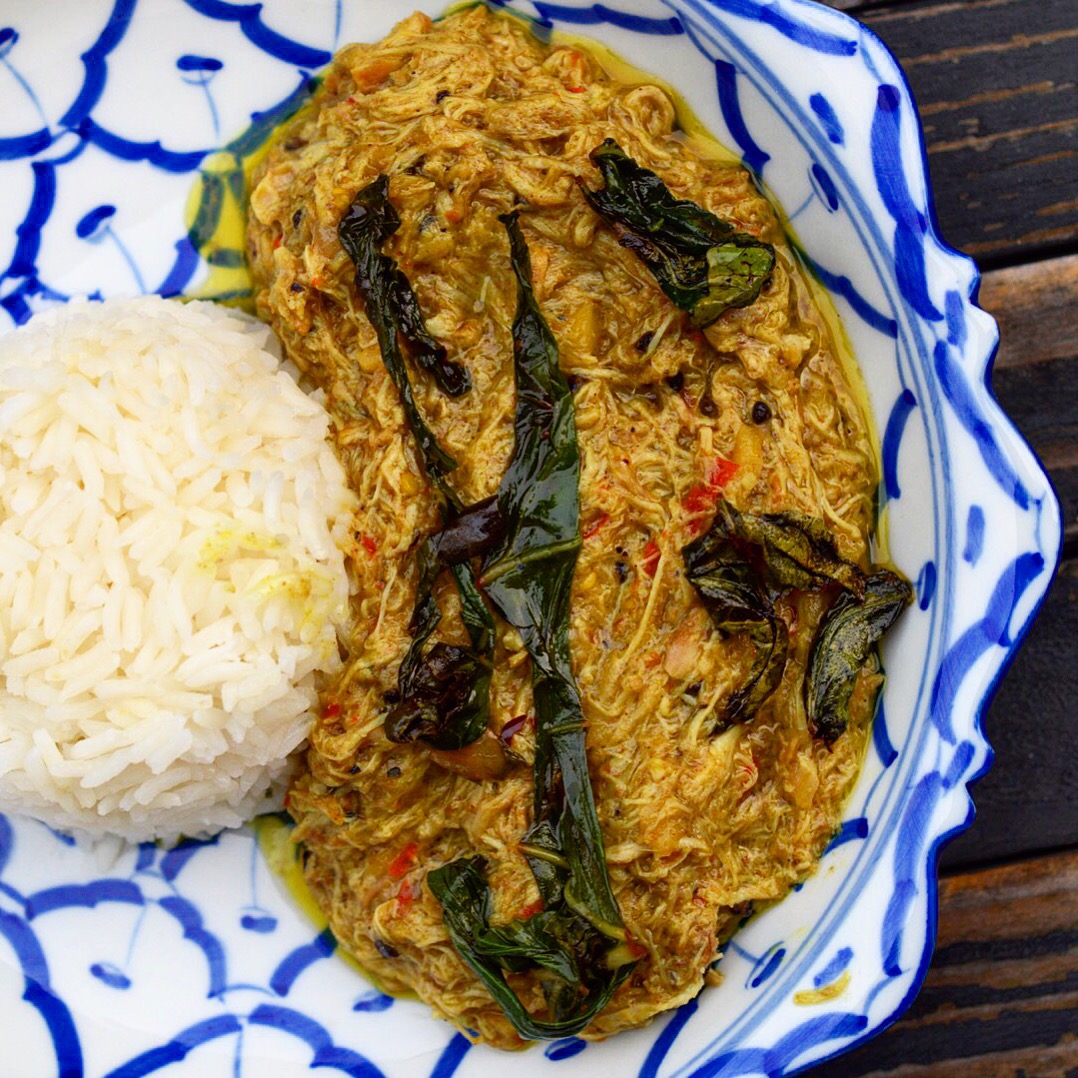 The other day I was craving beef rendang, an Indonesian dish I sampled while at Bintan Island a couple of years ago. We thought that we should try to combine the yumminess of pulled chicken with the flavours of rendang and ended up with the above. Not so rendangy as I'd hoped, so let's call is spicy coconut pulled chicken instead.
What you need (serves 3-4)
500 grams of chicken thighs
2 shallots
2 cloves of garlic
1 stalk of lemongrass
4-5 kaffir lime leaves
ground cloves
ground cinnamon
ground cardamom
1 chilli
1 can of coconut milk
Water
Jasmin rice
Cooking oil
How to cook it
1. Start by frying the chicken thighs until browned, set aside. Slice shallots and garlic. Pound and cut the lemongrass in a couple of chunks, keep count on the number though as you'll discard them in the end.
2. Fry garlic and shallots in the same pot as the chicken. When softened, add all of the spices and let fry on medium heat for a minute or so. Add the chicken and water so it covers the ingredients and let simmer in a stewing pot for about an hour.
3. Check the chicken, if its soft enough to be pulled, remove it from the pot, but don't throw out the juices as the chicken's soon going back in.
4. Pull the chicken by using two forks. It should have a stringy texture.
5. When chicken is pulled, remove any bits of cartilage, sinews or similar you don't want to chew on, and put back in the cooking liquid in the pot.
6. Add coconut milk to the pulled chicken and reduce until almost dry. You're done.
7. Serve, preferably with steamed jasmin rice.