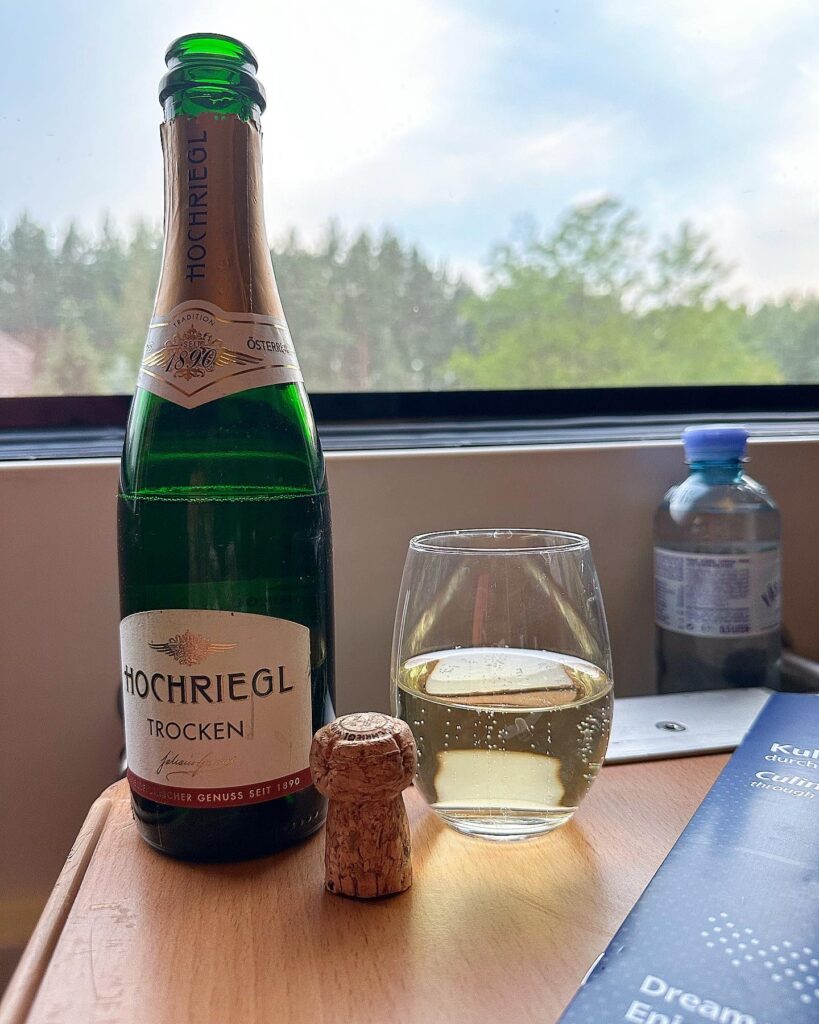 After a night at the Intercity Hotel Hauptbahnhof it was soon time to get moving again. Although we had a few hours to kill before our 18.45 departure, so since our next train would not have any dining car (but you can order some food to your compartment from the staff), we thought we'd have an early Berlin kebab dinner. We took the S-bahn commuter train a few stops from Berlin's centrail station to Zoologischer Garten, took a walk to Kurfürstendam and the famous department store KaDeWe, before ending up at Zaddy's kebab very close to the station as the line was long and that is usually a good sign.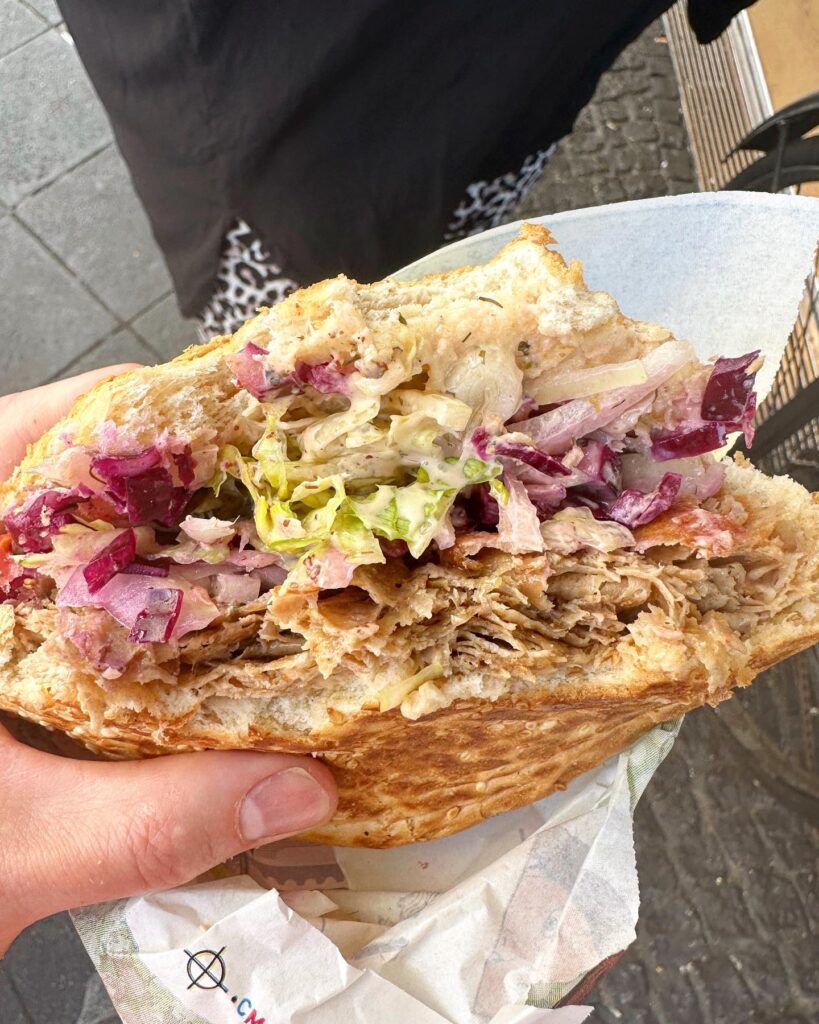 The kebab was actually really good – thin juicy döner kebab meat, pickled red cabbage, lots of onion and pink kräuterßose in a fluffy sesame bun. The place was packed with people, and we had to stand on the sidewalk eating our food, but absolutely worth it in my mind.
Anyway, it was time to get on the S-Bahn train again and go back to the Berlin Hauptbahnhof to catch our next train, namely the sort of famous ÖBB Nightjet.
We rode the Nightjet once before, between Berlin and Zürich in Switzerland on our trip to Malta in 2019 and loved it. Our hopes was that it would at least be much better than our recent experience with SJ on the way to Berlin, but that wouldn't be too hard to be honest.
We had paid roughly the same for the ÖBB Nightjet trip from Berlin to Graz in Austria as the trip from Stockholm to Berlin, which was roughly €350 for two. This time however we also had our own bathroom and shower in our private sleeper, which of course makes it a whole lot more comfortable.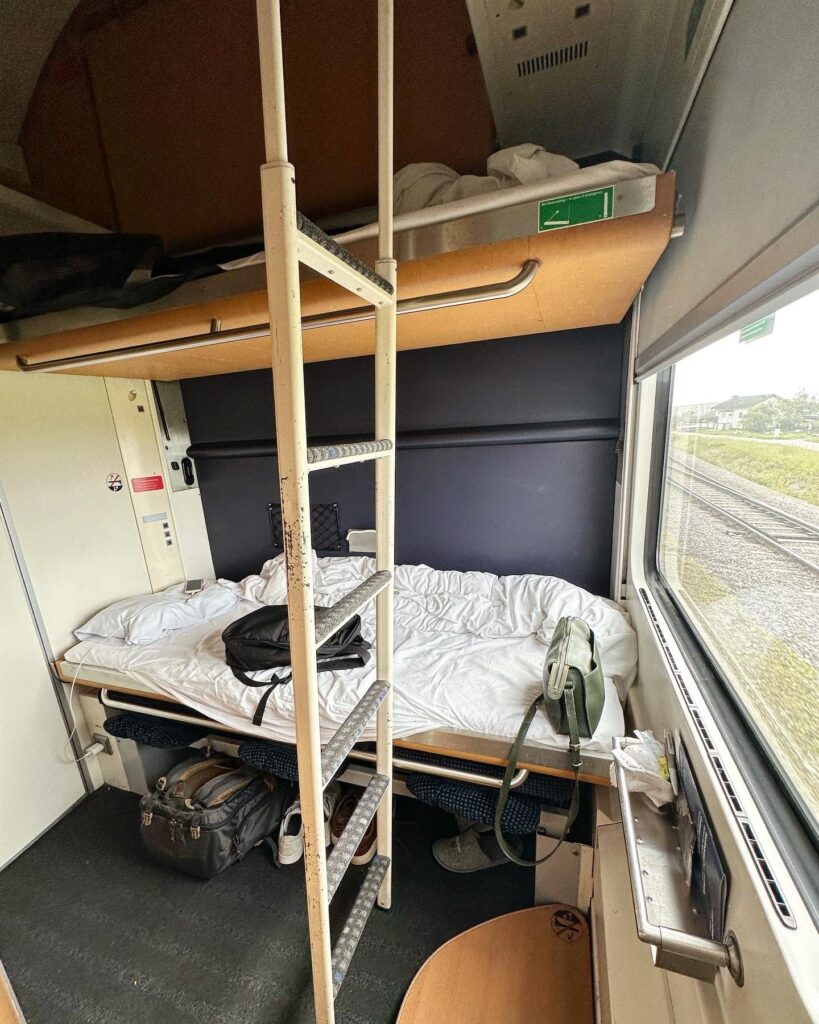 The train arrived on time, and boarding went smooth. The train we were on had three different destinations; Wroclaw in Poland; Budapest in Hungary, and of course Graz in Austria, where we were going. The train did split up eventually, but all carriages would first go to Wroclaw.
Our sleeper compartment was very clean, quite large and super comfortable. It was especially great to have our own bathroom again. It's not that bad to have it in the train car of course, but it's inconvenient in the night for instance, although it definitely is a luxury problem. Another luxury problem is that ÖBB clearly states that a welcome onboard amenity kit is provided, as well as a welcome onboard drink. We did receive one amenity kit, and no drinks without any explanation. We asked about another amenity kit when our tickets were checked but the onboard stuff just shrugged and said they had a shortage. We later heard another passenger ask about the welcome drinks, we did not hear exactly what was answered but it sounded like the warm tiny bottle of water in the amenitiy kit had replaced the cold bottle of prosecco we had our last trip.
But, apart from this, the rest of the trip was immaculate. As we started to leave Berlin, we went to the small compartment from where staff were selling drinks and paid for some Austrian sparkling wine instead. A half bottle, 37,5 centiliters, was priced about €14. We had also bought some snacks at the Rewe supermarket at Berlin HBF, and as we were crossing the border to Poland the train feast was on. Nibbling on olives, pretzels and having a few drinks we went through eastern Poland on the way to our train's first major stop in Wroclaw.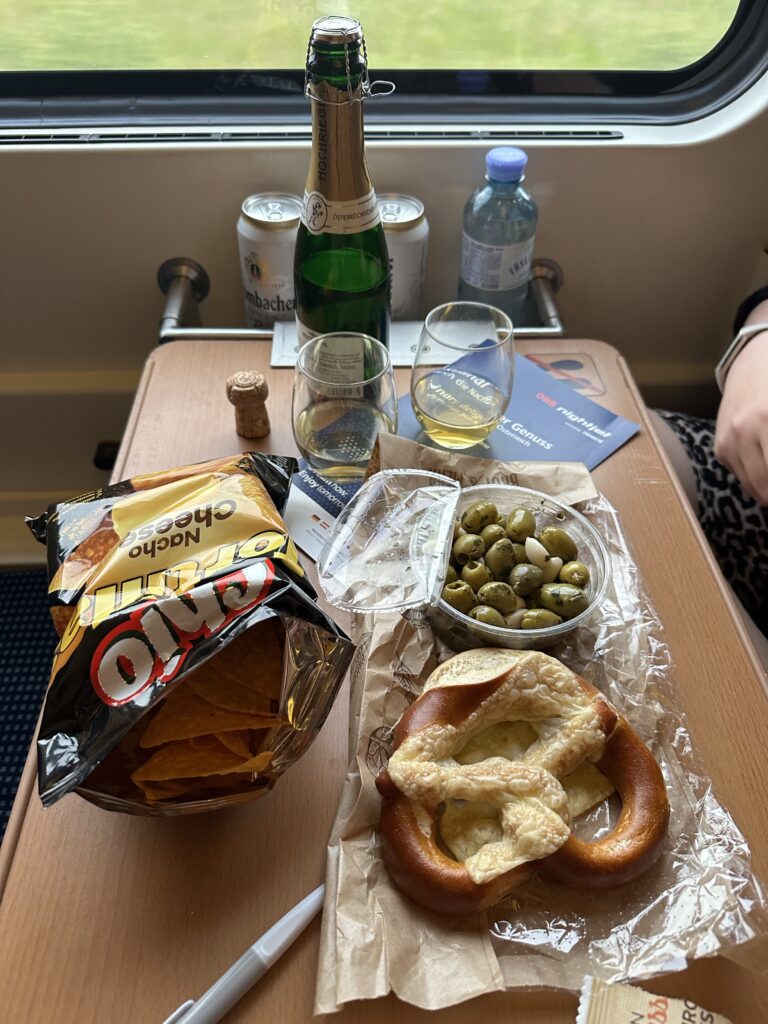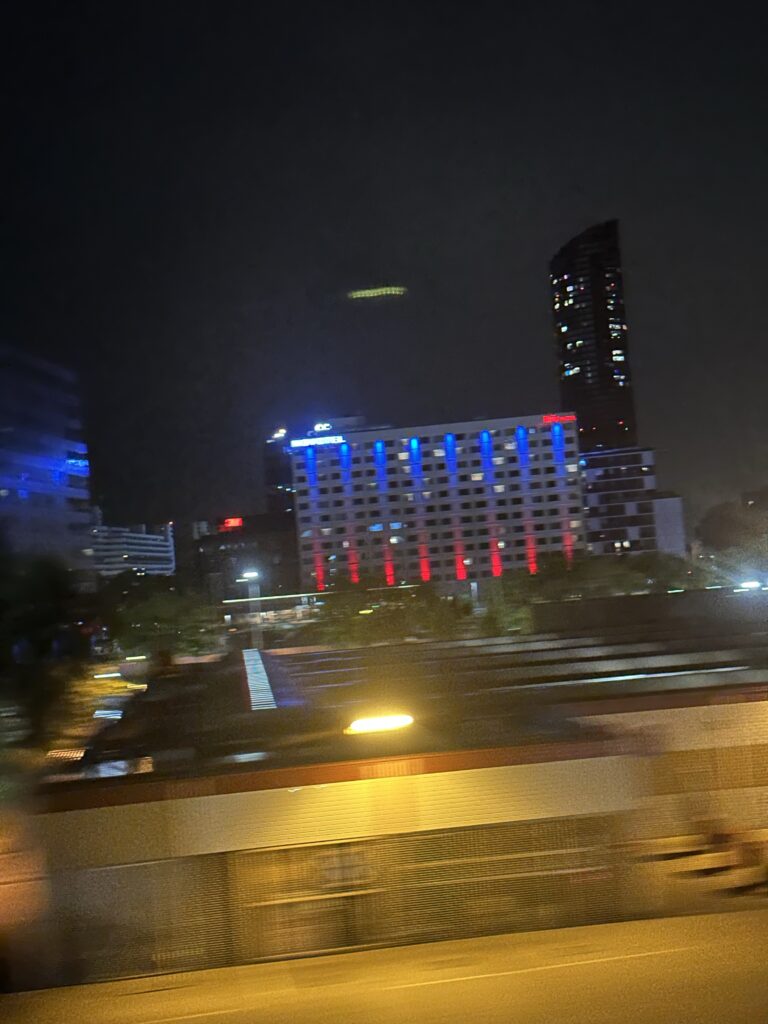 After stopping at Wroclaw, it was time to get some sleep. The bed was comfortable and we slept okay – but I never sleep that good on trains unfortunately.
We woke up already in Austria with approximately half an hour to breakfast and two hours to Graz where the train was terminating and we were getting off.
We had a go with the onboard shower and I actually think it was quite alright. It wasn't one of those where you had to sit on the toilet and shower, but you had a small but manageable shower cubicle with both decent pressure and temperature of the water.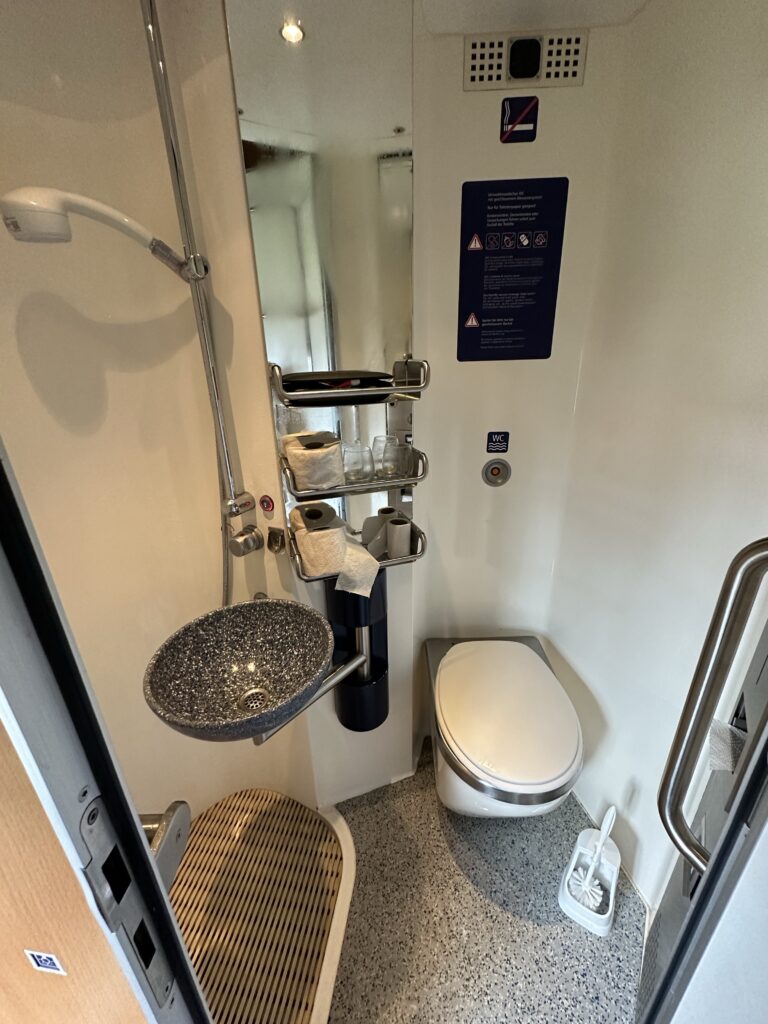 After the shower it was time for breakfast. At the ÖBB Nightjet, breakfast is included and what is very nice according to me is that you can order what you want (maximum 6 picks though) from a small selection of different breakfast options.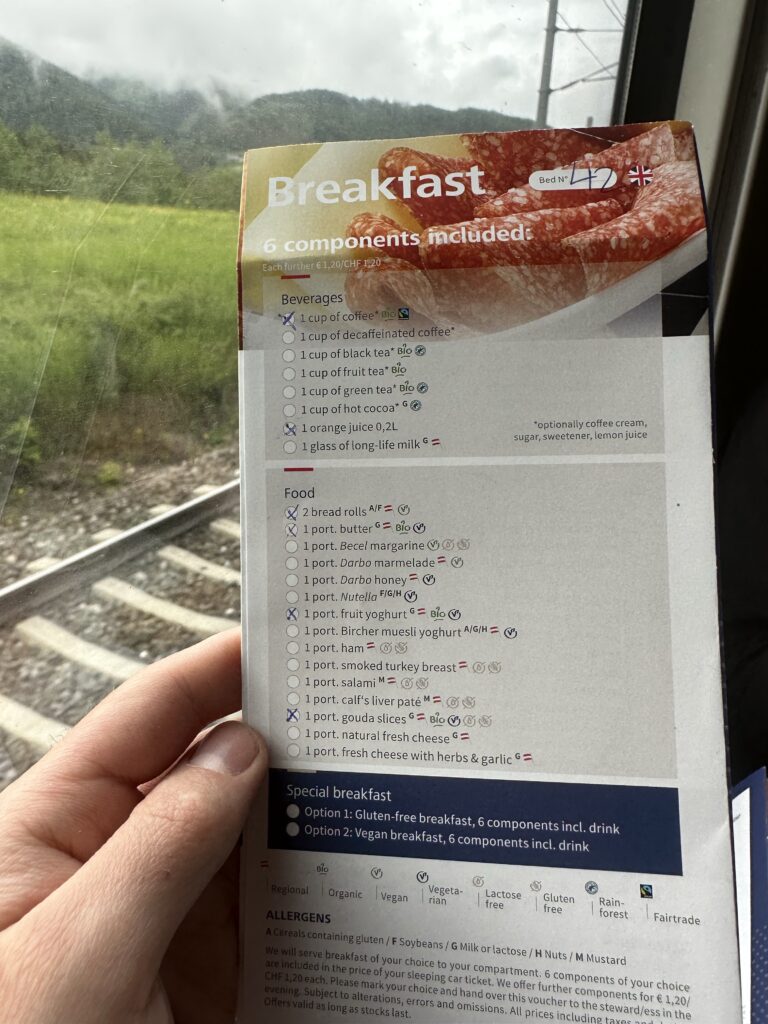 Altough our selection of gouda cheese had run out, we got both salami, ham and cream cheese as compensation and was happy anyways.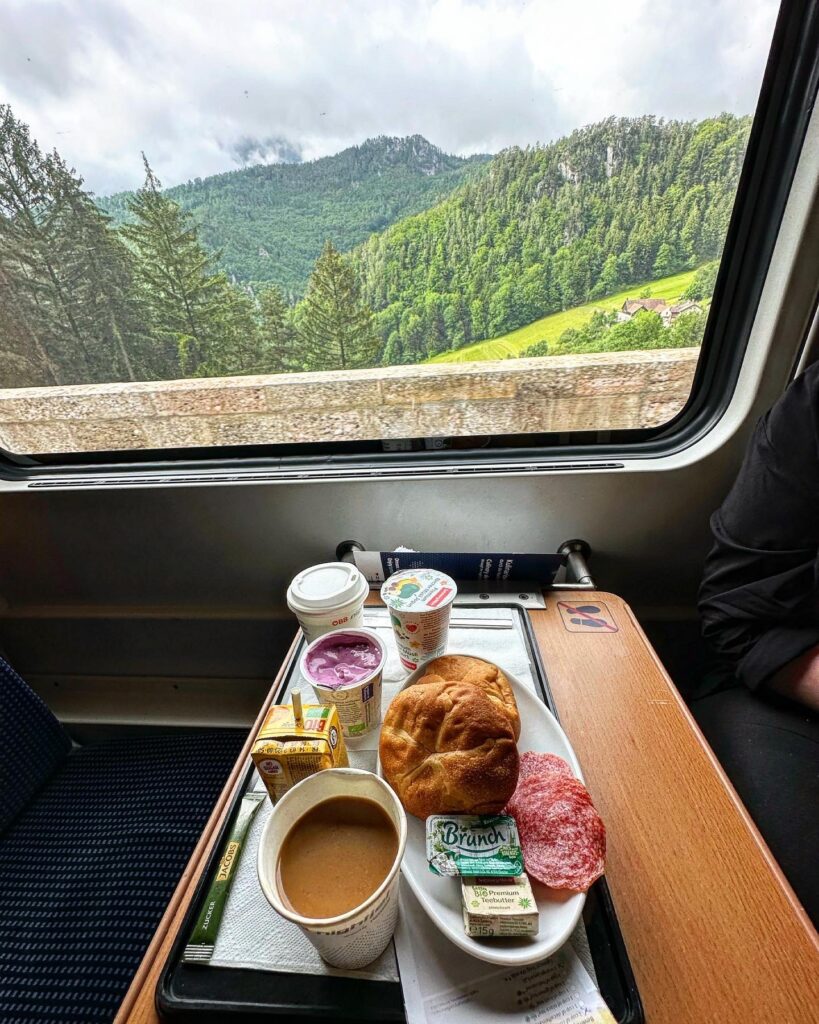 As we rolled through a fantastic mountain-y landscape close to Graz, we enjoyed our breakfast of semmel bread rolls, butter, salami, yoghurt, coffee and juice.
A little while after breakfast we arrived into Graz, Austria's second largest city. And like in Berlin, walked a few 100 meters from the station to our next Intercity Hotel, this one the IntercityHotel Graz.
It is always super convenient to stay near the train station, especially with bags. But although the hotel was quite nice, the immediate area around the train station wasn't really that fun. It wasn't very seedy or anything, but central Graz a kilometer away felt like another world.