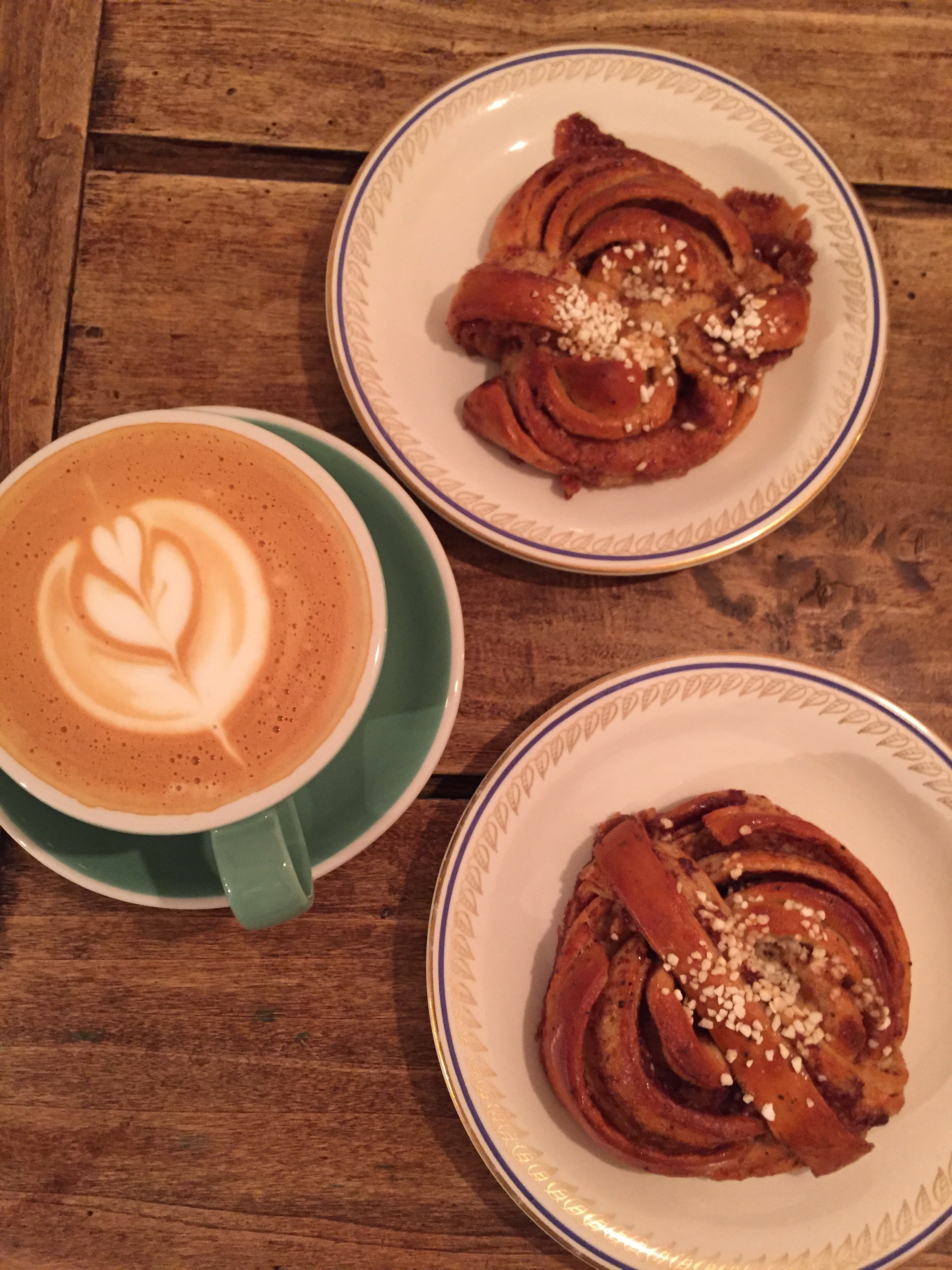 Kanelbullar or cinnamon buns is probably Sweden's most famous contribution to the world of sweets. A buttery cinnamony creation that at its best can elevate the simplest fika to something great.
So, you wonder where to find the best version of the kanelbulle in Stockholm. Well, of course opinions will be divided, and I feel slightly bad for recommending a chain. But the kanelbulle at Fabrique (a Swedish bakery chain even available in London, UK) is in my mind among the best I've tried. Buttery, soft yet firm and just plain delicious. They make good coffee too, which is the classic drink paired with a kanelbulle.
Other great places for a kanelbulle
Magnus Johanssons Bageri in Hammarby Sjöstad. Haga Bageri at various places around town. NK department store's bottom floor sells (at least used to) great kanelbullar.
Any other suggestion for a good quality kanelbulle in Stockholm? Let me know!