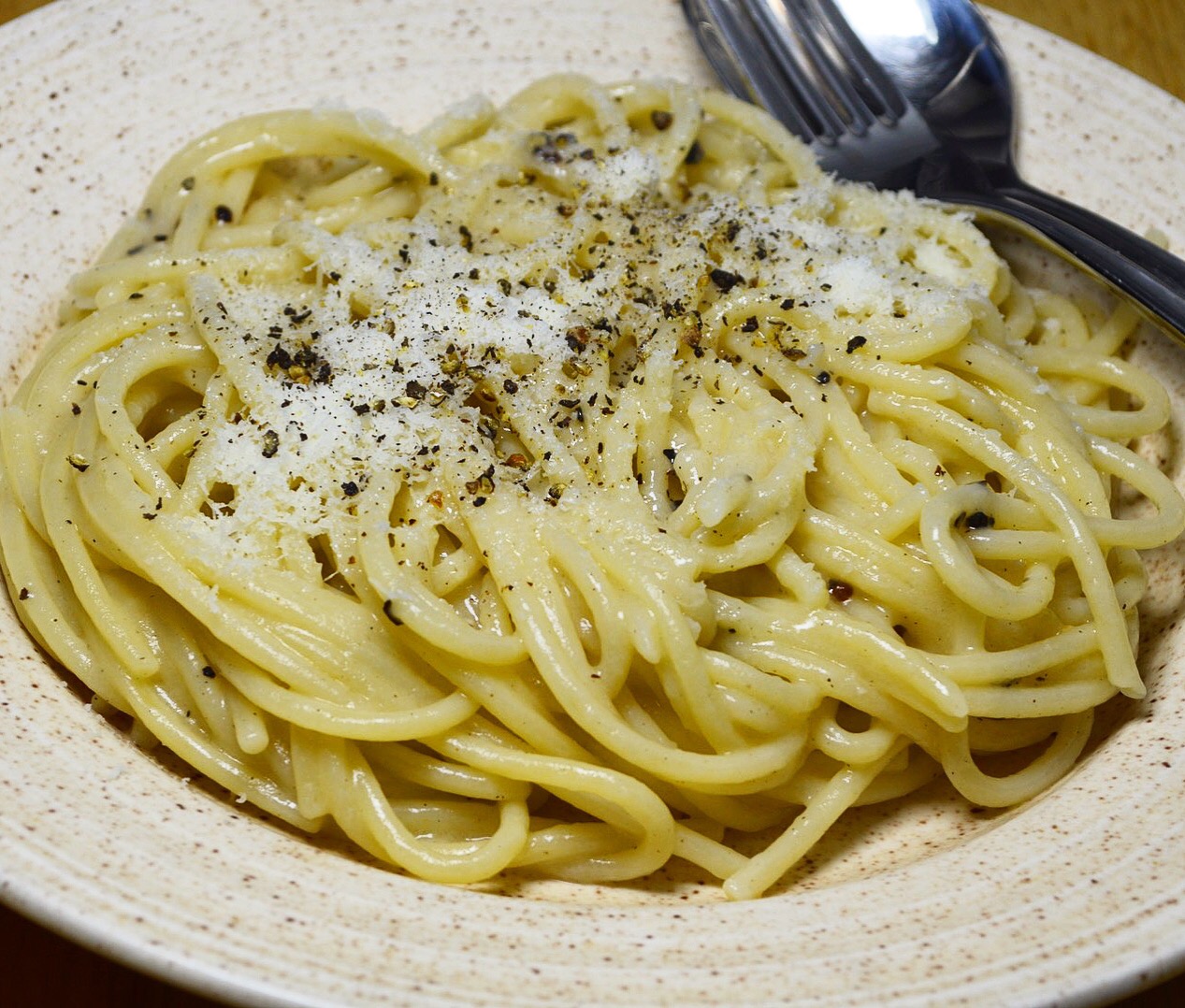 One of my favourite pasta dishes (okay I admit that most pasta related dishes are my favourites) is the simple yet delicious Roman dish'cacio e pepe'. Cacio e pepe means cheese and pepper, and that is pretty much the dish, with the addition of spaghetti and a splash of cooking liquid.
Despite being a quite simple dish in terms of ingredients and time comnsumption, it's kind of hard to get that perfect silky coating of cheese 'sauce' around the spaghetti. My previous versions have been a bit "lumpy". But recently I fortunately learned a great trick: mix the grated cheese with cold water before mixing with the pasta.
Ingredients
Spaghetti (I use Martelli or De Cecco)
Pecorino cheese (in emergency use parmesan, but won't be the same)
Black pepper
Cooking water
Salt
Preparation
1. Set pasta water to boil. Add lots of salt.
2. Mix about 2/3 of the pecorino cheese with a little bit of cold water to form a thick "paste".
3. Cook spaghetti quite al dente (will cook some more in the sauce).
4. Drain spaghetti, but save a deciliter/half a cup or so of cooking water.
5. Combine the drained cooked spaghetti, a splash (maybe half) of the cooking water, cheese mix and a proper amount of black pepper in the cooking pot. Add heat and stirr (I use a kitchen tong) until most liquid has evaporated and the spaghetti is coated by a velvety, 'glossy' sauce. If needed, use the back up cooking water.
6. Serve immediately topped with remaining cheese and extra black pepper.