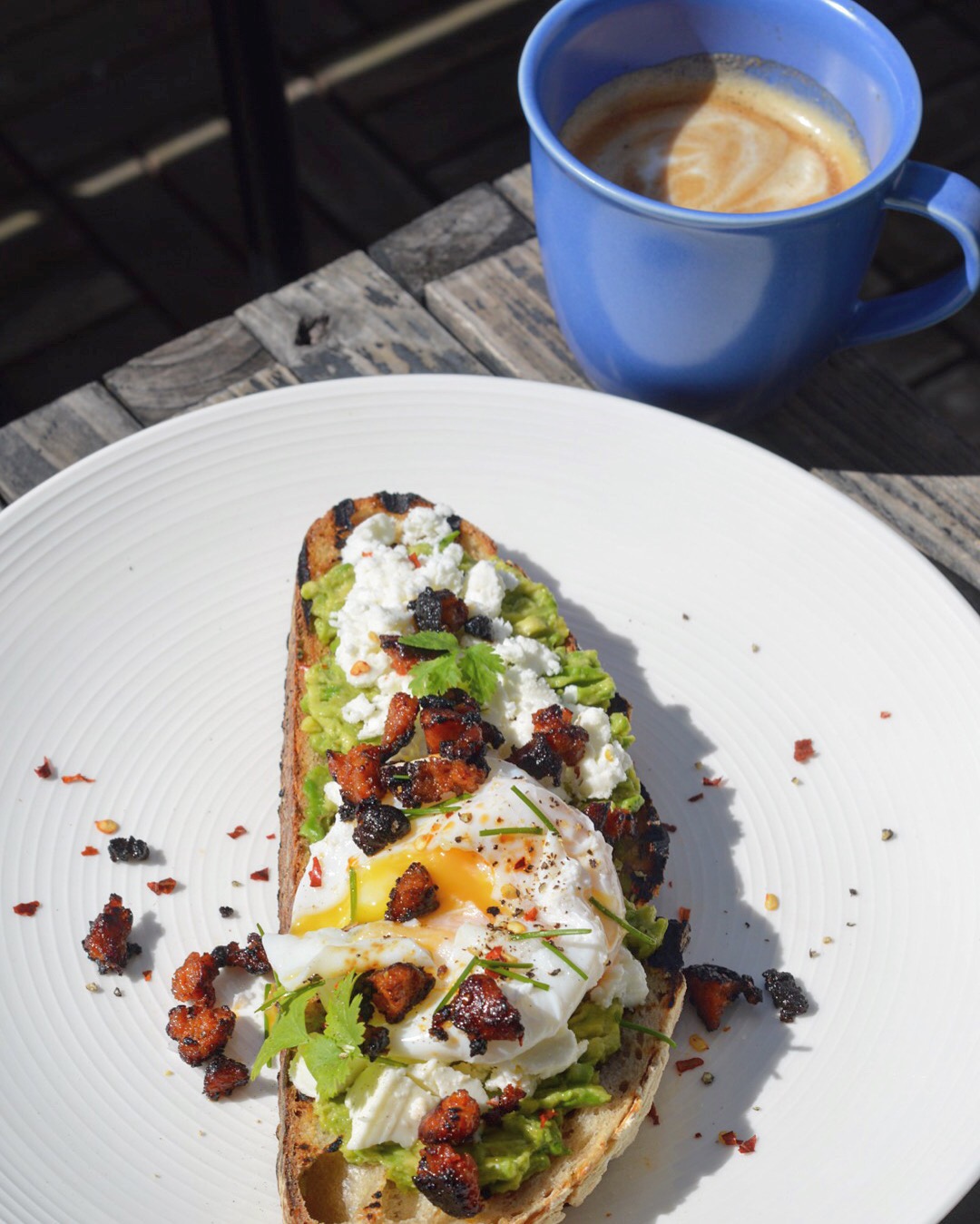 One of my favourite breakfast dishes is the, at the moment (and for some time) quite trendy, 'smashed avo' sandwich.
In this weekend's version I used fried chorizo "crumble" to add some fatty, spicy and meaty crunch to the dish.
What you need (for 2 persons)
1 fresh chorizo (remove the casings)
2 eggs
about 100 grams feta cheese
2 quite thick slices of good quality sourdough bread
1 avocado per person
Fresh Coriander/cilantro
Blackpepper
Salt
How to make it
Fry the de-cased chorizo in olive oil and use a wooden spoon to divide the sausage into small pieces like minced meat for the chorizo crumble. When it's crisp, turn off the heat and set aside.
Use a griddle pan or an actual bbq to char the sourdough bread. It should have nice char marks but not be too crisp, so a minute or so per side depending on the heat should do the trick. Of course you could just toast the bread as well.
Poach the eggs by adding cracked eggs to just boiling water (with salt and vinegar in the cooking water). Let boil for a minute and a half, then pick them up with a slotted spoon or similar. Set aside while making the final preparations.
Take the pit out of the avocado and mash the flesh together with a little bit of salt. Put the mix on the grilled bread. Crumble feta cheese on top of the avocado and finally a poached egg. Top with the chorizo crumble, coriander and chives.
Serve with a cup of coffee, a bloody mary, or why not a glass of bubbly – it's still weekend after all!